Get ready to have Abba songs stuck in your head. "Mamma Mia! Here We Go Again" hits theaters nationwide today. Lily James talks about starring in the film and shares surprising secrets from the set.
1. James met with the film's director to ensure there'd be no slut-shaming
James stars as a young Donna Sheridan, a character last portrayed by Meryl Streep. Sheridan has intimate relationships with several men and is not sure who fathered her daughter. James told ABC News there's no slut-shaming in the film -- instead it celebrates woman.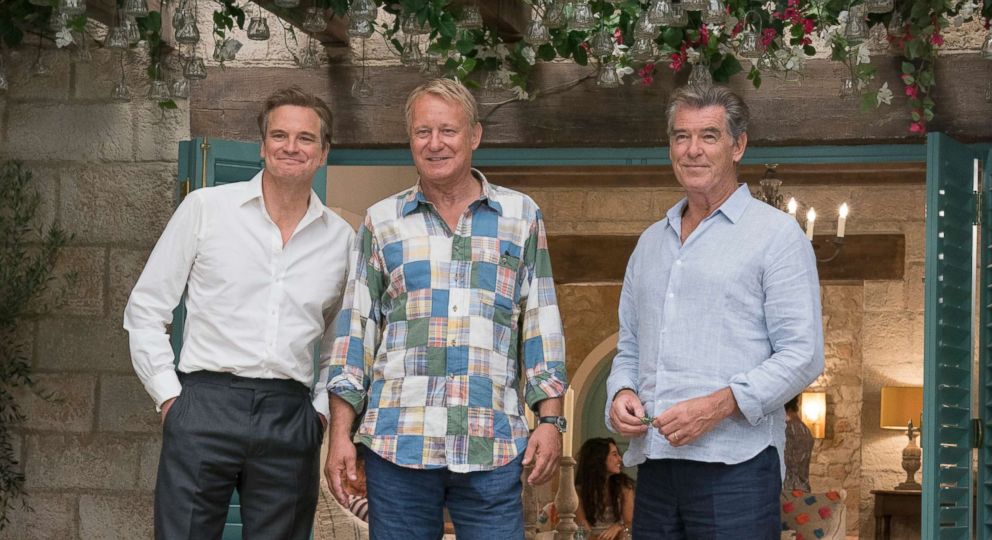 "When I was going to do this and I spoke to the director, I was like [Sheridan's sexuality] needs to be celebrated. Sexual choice and freedom needs to be something that is never apologized for. And I think that's a rare story we get now even in modern films where you get to glory in that as a woman," James said in an appearance this week on "Popcorn with Peter Travers."
2. James plays a young Meryl Streep, but didn't spend much time with the Oscar winner
James said didn't meet Meryl Streep right away. Instead she prepared for her role by watching the original "Mamma Mia" film "millions and trillions of times. I can quote every second of that movie," she said.

"By the time I met her, we were quite far into filming. And I think she just wanted to let me get on with it and own it," James said. "When I did finally meet her, I was trying not to cry. And she gave me such a big bear hug. And she was so generous and cool. She let me feel like I was on the right track. In a way, it felt like I had her blessing."
3. 'Mamma Mia 2' was not filmed in Greece
If you loved that beautiful Greece backdrop in the film, take another look. This time the production was actually set and shot in Croatia.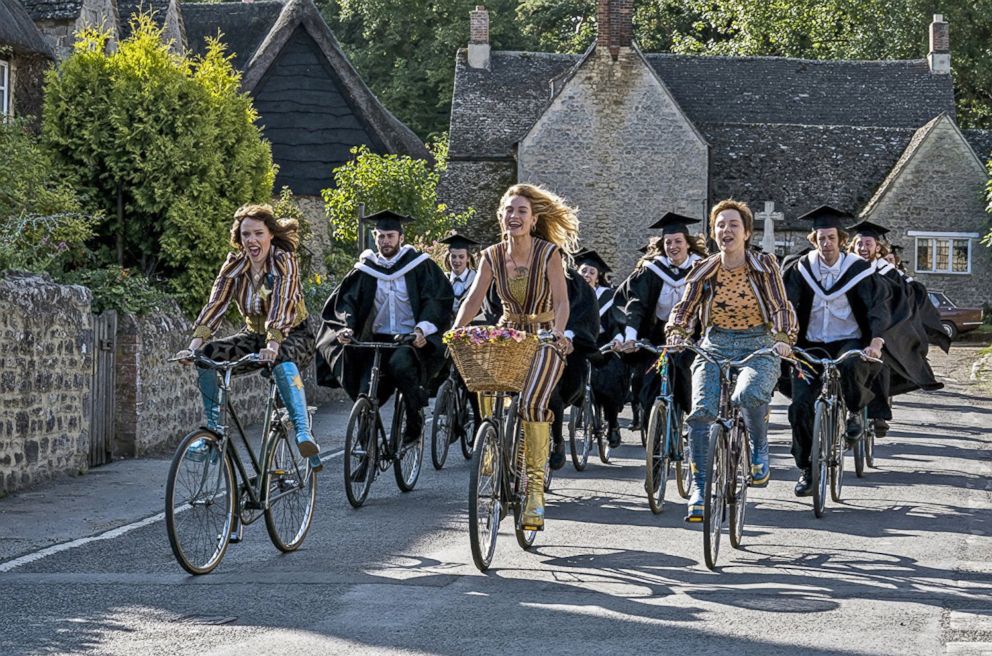 "I know that they had the most marvelous time in Greece the first time around. They were welcomed and loved. And we had the same experience on Vis this time. It was incredible. It was just stunning," James said. "You've got to go there. It's picture perfect."
4. James performed those wild dance numbers with a broken toe
You won't know it when you see her in action, but James was injured on set. Still she pushed forward and completed all of her dance scenes.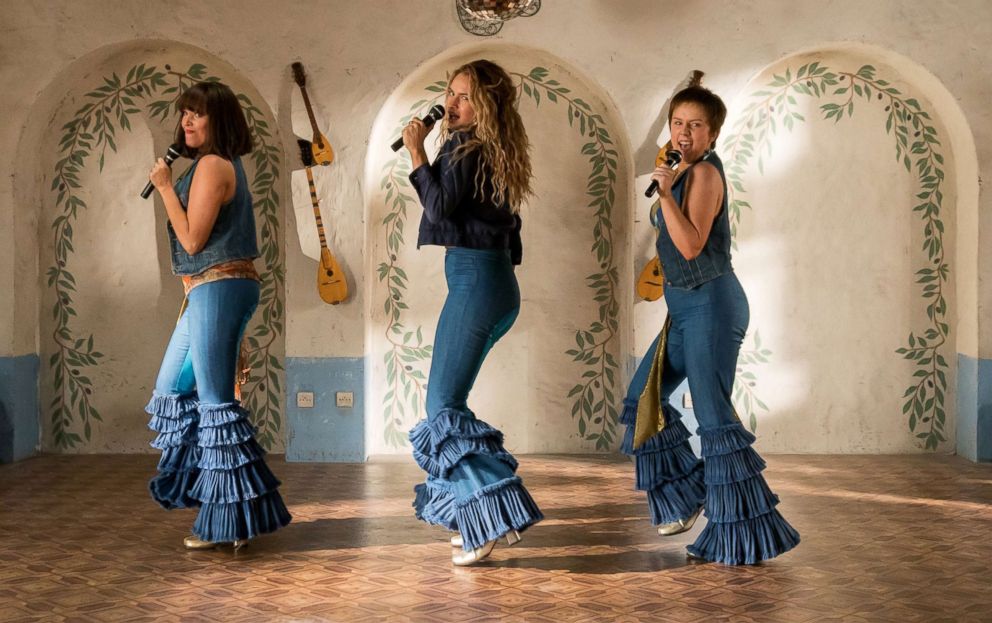 "I had a broken toe. I had smashed my toe on a lighting stand because I'm so clumsy. That was quite traumatic," James, 29, told Peter Travers. "My favorite (scene) was 'Mama Mia' though, doing that with the two girls Justin (Keenan Wynn) and Alexa (Davies), the dynamos, there was this feeling of girl power and utter freedom and empowerment and just balls. I was living my best girl band life and it was as good as I thought it would be."
5. She may have been destined to star in a musical
James believes her childhood may have prepared her for this role and this time in her life. Her parents introduced to the theater at a young age.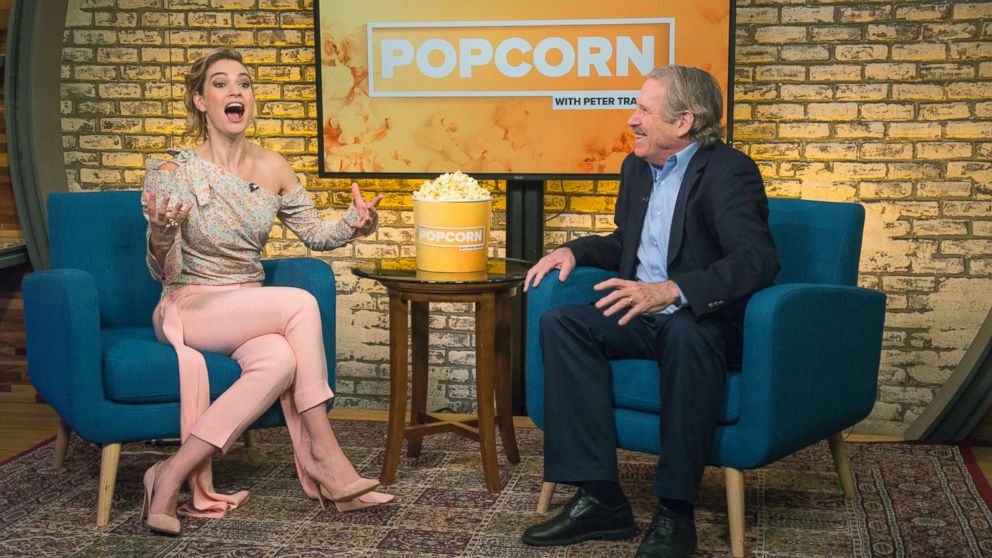 "Every year for my birthday, when I was a young girl up to a teenager, we'd get on the train to London. And we'd walk to a theater. I wouldn't know which one in West End. And we'd suddenly look up and I'd be like 'ah, I'm seeing "Mamma Mia." Or I'm seeing "Avenue Q." or 'Les Mis' or whatever it would be. It would be a surprise. And it was my love. It was where I was happiest. I loved the theater. It has been kind of emotional coming back to something that was so important to me as a child."
"Mamma Mia! Here We Go Again" is in theaters everywhere.
Be sure to watch the full interview with Peter Travers and Lily James in the video above.