With the male need to control women hitting a new flashpoint in the courts, "Men" comes at a pivotal time. But it's not a #MeToo sermon. In telling the story of Harper (Jessie Buckley), a recent widow seeking healing solitude in a world where men are determined to deny her that privilege, writer-director Alex Garland touches a raw nerve of gender horror through the ages.
Buckley, a recent Oscar nominee as the younger version of Olivia Colman's conflicted mother in "The Lost Daughter," is an actress of extraordinary gifts. And she needs to be to navigate the twisty path Garland ("Ex Machina," "Annihilation") sets before her. And us.
PTSD stalks Harper when she flees her London flat for a cottage in the English countryside to recover from the death, by accident or suicide, of her husband James (Paapa Essiedu). That's when the men start showing up, 10 in all, and all played with unsettling mirth and menace by Rory Kinnear ("Our Flag Means Death").
As the toothy, grinning property manager of the house she's renting, Kinnear teases her about the symbolic apple that she just picked from a nearby tree. "Forbidden fruit," he jokes. But is he really joking? And what's with the uncomfortable questions about her marriage problems.
Kinnear also plays the pervy local vicar who's not above putting a hand on her knee and a masked boy (digital can do wonders) who verbally harasses her in a churchyard, plus a naked stalker in the woods who suddenly appears right outside her window.
Windows again figure in the action when Harper relives the sight of her husband falling past her in slow motion as their eyes lock through the glass as he plummets to his death. Flashbacks to their marriage suggest Harper is the victim of abuse.
Even video chats with her best girlfriend (Gayle Rankin) can't stop Harper's growing sense of creeping terror, notably when Harper enters a pub full of manifestations of the same man, again portrayed by Kinnear with virtuoso skill.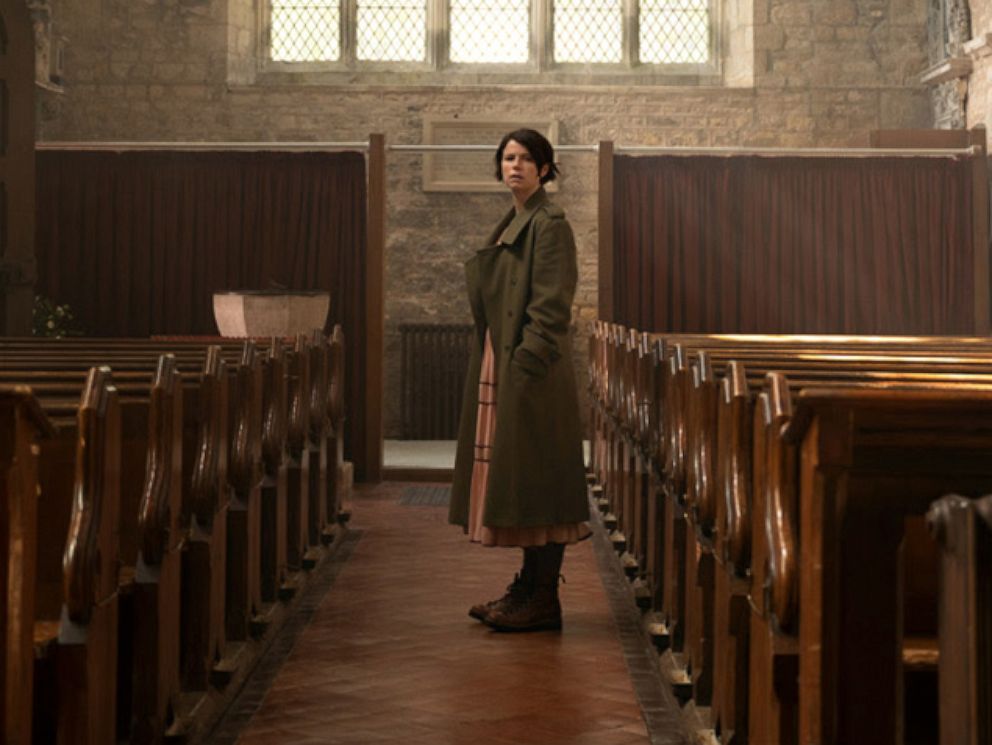 "Men" goes off the rails in its final third, letting gory clichés replace subtlety and feeling. Yet Garland pulls us in. In his third film as a director, Garland continues his fascination with gender warfare. To the macho tech guru in "Ex Machina," the ideal female is a malleable android. And the women on a mission in "Annihilation" are always in danger of what the title implies.
An image from "Annihilation" evokes the Green Man, a mythic figure who sprouts leaves from his face and body. That symbol of rebirth also appears in "Men."
What does it all mean? Garland is frustratingly stingy with answers, preferring ambiguity to elucidation. Is he suggesting toxic masculinity is doomed to repeat itself throughout time? Or has trauma reduced Harper and other survivors of male mental and physical abuse to see all men as the same, closing out any hope for reconciliation?
With patriarchy on the scary rise, Garland would like nothing better than for audiences to see "Men" as the timely challenge it is and argue out its incendiary implications. It's a big ask. Only a skilled provocateur would dare ask it. Garland is one of them. His movie matters. Your move.