Michael B. Jordan was already in fighting shape from "Creed" when he took on the role of Erik Killmonger in "Black Panther."
During a recent appearance on "The Ellen DeGeneres Show," the 30-year-old shared with host Ellen DeGeneres how he transformed himself into the Black Panther's nemesis.
"I was on the press tour for 'Creed' and [director] Ryan [Coogler] called me up and was like, 'Ay, we're about to shoot this other movie. Do you want to do it?' And that was literally it," Jordan recalled. "And from that moment on, I just decided to dedicate everything to getting into shape and becoming Erik Killmonger."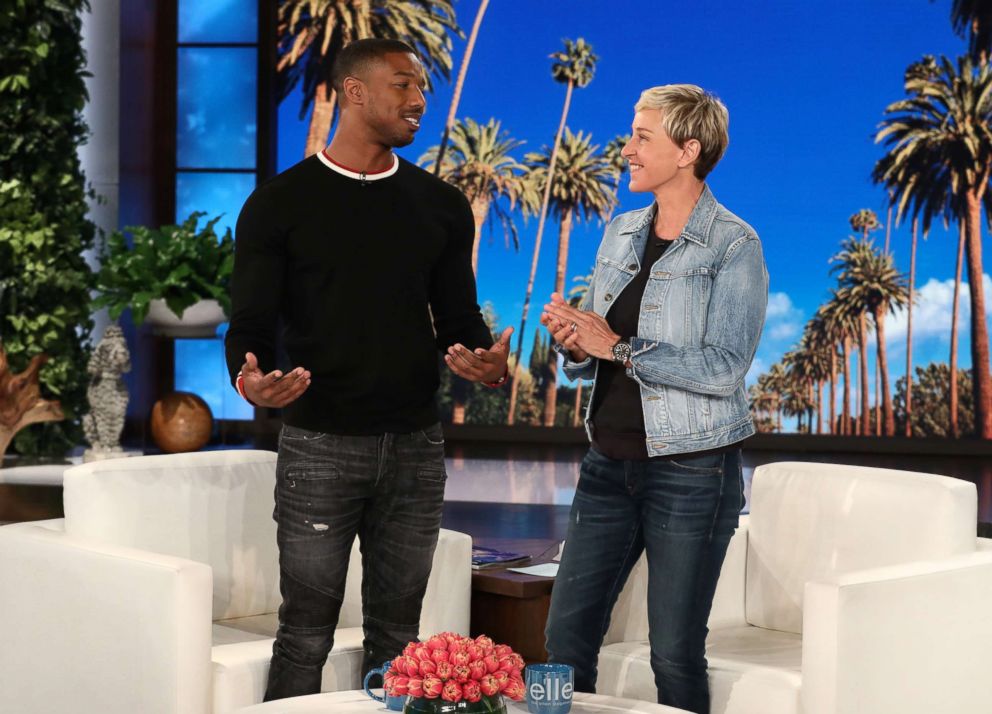 To add 20 pounds of muscle to his frame, Jordan began by drinking at least a gallon of water a day.
"Do you know how often you have to use the bathroom when you're drinking a gallon, especially in the middle of the night?" Jordan explained. "You're trying to sleep; you've got to wake up and use the bathroom. You're like, 'Oh my God. I'm just going to hold it.' It just doesn't quite work out."
He also worked out two to three times a day and ate six meals daily -- all of which put a damper on his social life.
"It's hard to go out to a club or a party when you're like, 'Oh, wait! Meal prep! We gotta go pop this thing in the microwave and eat food.' It's tough to socialize when you gotta get in shape like that," the actor explained.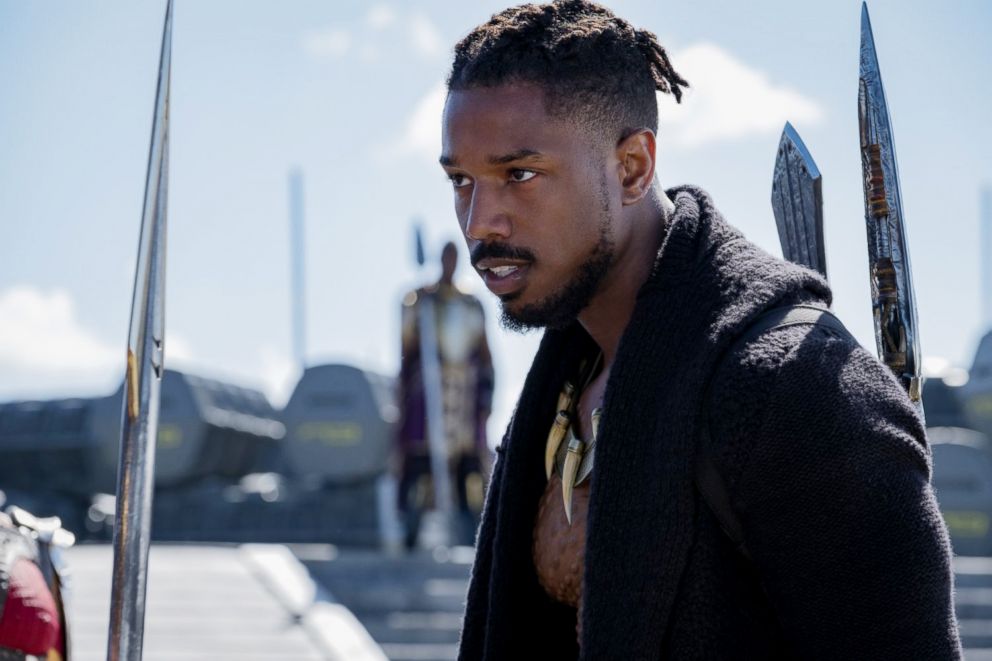 Jordan isn't taking time off anytime soon, either.
"As soon as I leave here, I'm going to the gym," he told DeGeneres.
When DeGeneres inquired what has him back in the gym, the actor revealed that he's "in the process of getting back in shape" for "Creed II," which is scheduled to begin shooting in April.
"Don't you just want to play a character where you lay on the sofa and do nothing at all?" DeGeneres jokingly replied.
"Yeah, just like eat pizza and hang out? Just become method and sit there with a belly?" Jordan said in response while laughing. "I'm gonna work on that."
The Marvel Studios film "Black Panther" will arrive in theaters on Feb. 16.
Both Marvel Studios and ABC News are owned by Disney.