Michelle Obama's surprise appearance at the 2019 Grammys was one of the biggest moments of the star-studded night.
Interested in
Grammys?
Add Grammys as an interest to stay up to date on the latest Grammys news, video, and analysis from ABC News.
One person who was not as impressed? Obama's mother, Marian Robinson, who asked her if she met any "real stars" at the awards show.
Obama, 55, shared a text exchange with her mom after Sunday night, when the former first lady took the stage alongside Grammys host Alicia Keys and Lady Gaga, Jada Pinkett Smith and Jennifer Lopez.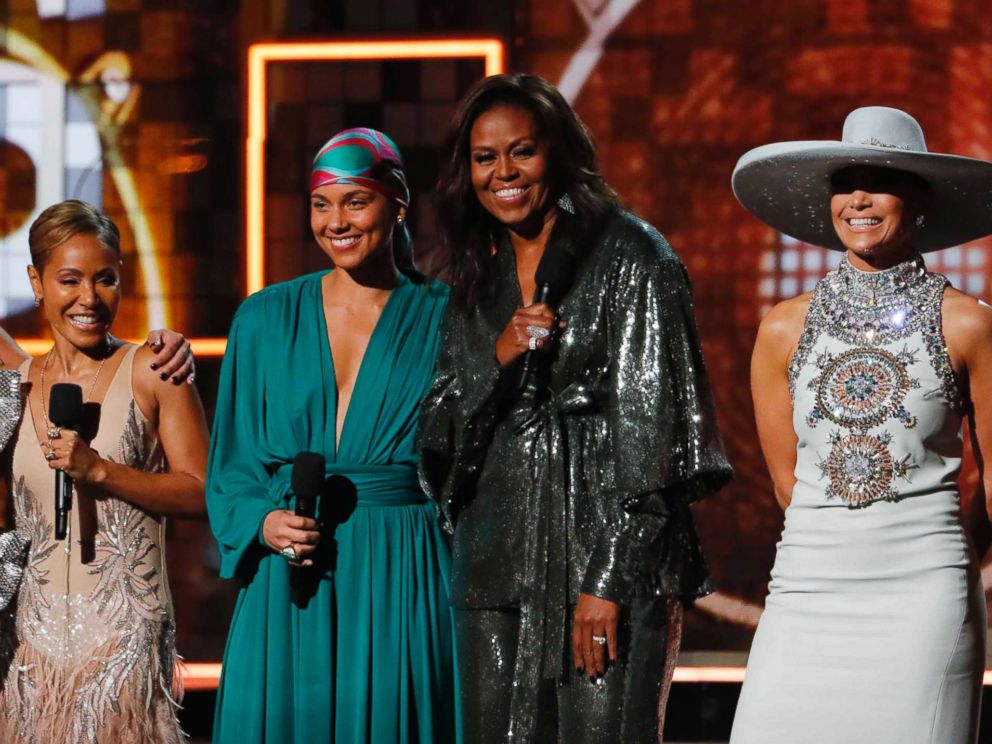 "I guess you were a hit at the Grammys," Robinson wrote her only daughter, followed by a smiling emoji.
When Obama asked her mom if she watched the awards show, Robinson responded, "I saw it because Gracie called me. Did you meet any of the real stars or did you run right after you were done[?]"
Obama replied to her mom in a later text, "And I am a real star … by the way."
(MORE: Women took over the 2019 Grammys)
Obama shared the text exchange on Instagram with the hashtag #TextsFromMom and the caption, "When your mom doesn't think you're a 'real' celebrity …"
She said she first shared the texts with the audience Tuesday night at the Phoenix stop her for book tour for "Becoming."
(MORE: Michelle Obama says her brother is still their mother's favorite, shares her post-White House bucket list)
"And I just had to share it with all of you," Obama wrote on Instagram.
Obama opened up in "Becoming" about her matter-of-fact mother who, with her husband, Fraser Robinson, raised Obama and her brother, Craig Robinson, on the South Side of Chicago.
Marian Robinson lived with the Obamas during their eight years in the White House before returning to Chicago.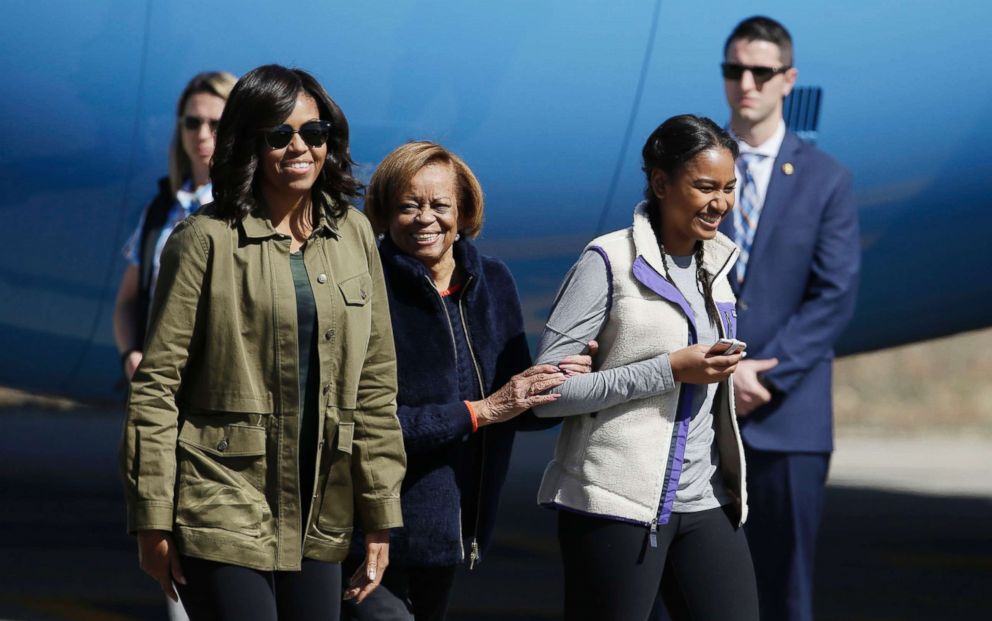 Obama told "Good Morning America" in November, when "Becoming" was released, that her older brother remained their mother's favorite child, even while she served eight years as First Lady.
"I am the First Lady but my mother is like, 'When is Craig coming?,'" Obama recalled of their time together in the White House. "I'm like, 'I live in the White House. What more do I have to do?'"