Michelle Obama, the former first lady, sat down recently for a much-anticipated, exclusive interview with "Good Morning America" co-anchor Robin Roberts that ran the gamut from her new memoir, "Becoming," to life before, during and after the family's time in the White House.
Roberts' candid conversation with Michelle Obama on a range of topics including "Becoming" will air during a primetime ABC News special, "Becoming Michelle: A First Lady's Journey with Robin Roberts," on Sunday, Nov. 11, at 9 p.m. ET.
Here are five takeaways from the interview:
Michelle Obama on overcoming her identity being challenged
Michelle Obama said growing up in her neighborhood, "you could get your butt kicked going to school if you looked too uppity or if you were studying too hard."
Her parents, Fraser and Marian Robinson, however, helped her build a sense of self, emphasizing education and excellence.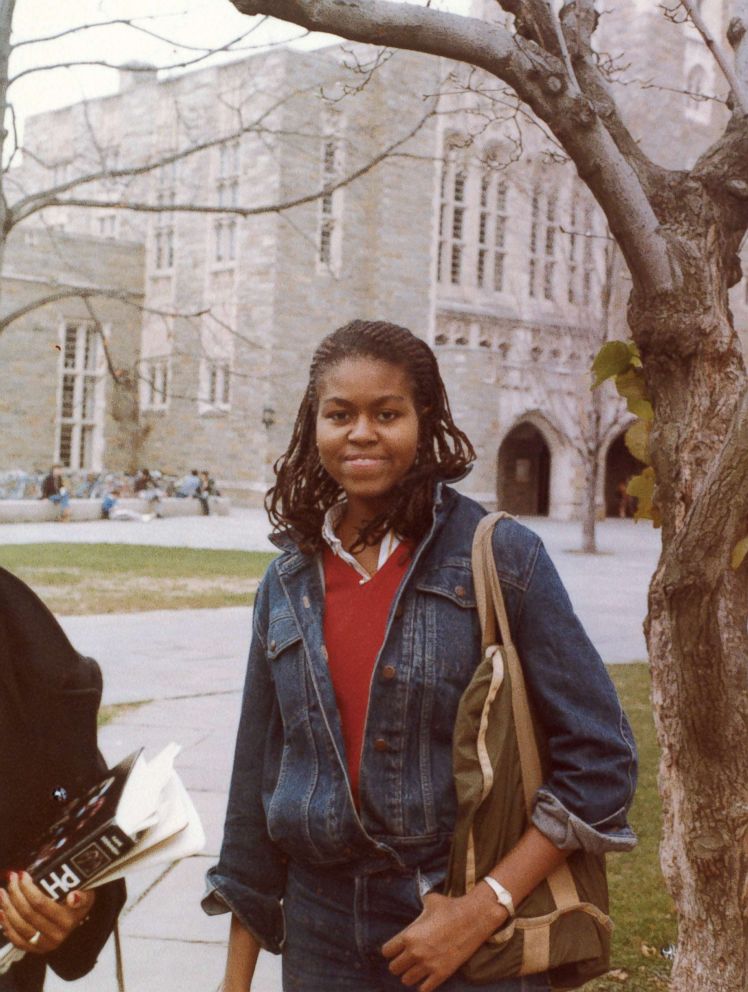 Her parents, Fraser and Marian Robinson, however, helped her build a sense of self, emphasizing education and excellence.
"My parents, from [a] very early age, encouraged us to put our opinions on the table, to ask questions, to question the context of situations. They encouraged us to understand the context," she said. "You could speak your mind, but you had to be respectful, you know? And if you got outta hand, you got a look. You'd get a spanking... they weren't free wheeling parents. They were still black parents. But they believed in teaching us to think for ourselves."
At her alma mater, Whitney M. Young High School on Chicago's West Side, she said, she was encouraged to work hard and to excel. In 1981, she entered Princeton as a freshman and had to "learn how to adjust to this new world."
"It was the first time I had been in a predominantly white situation," Obama said. "So I had to learn how to adjust in this new world of wealth and privilege and kids that I didn't realize had come from prep schools that had prepared them. And I didn't even know the language of that college. What was a syllabus? Never heard of it.
Michelle Obama on marriage counseling, past fertility struggles
She was working at a Chicago law firm when she was asked to mentor Barack Obama, two years her senior and rumored to be an exceptionally gifted law student at Harvard. Initially she considered him off-limits, but later found herself drawn to him.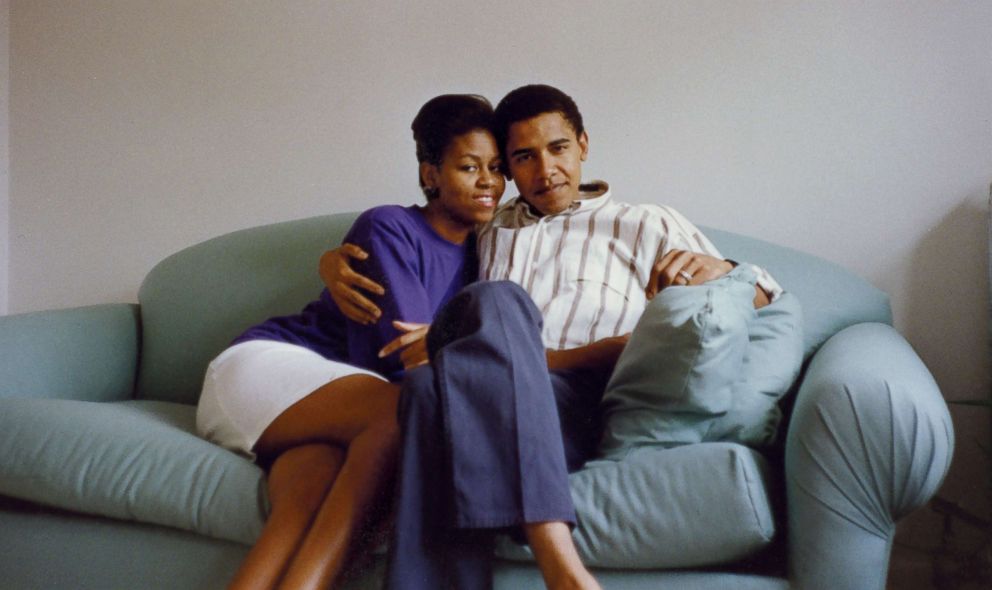 Eventually, her resolve to avoid romance with one of the firm's few black summer associates began to falter.
"He was like, 'You're crazy. We should date. I like you. You like me,'" she said. "I like that about him. He was very straightforward."
While their mutual affection has always been on display, Michelle Obama, for the first time, opened up in her book and to Roberts about the aspects of their marriage.
In her book, she discusses suffering a miscarriage and the infertility treatments that helped her conceive daughters Malia and Sasha.
"The biological clock is real because egg production is limited," she said. "I realized that as I was 34 and 35. We had to do IVF [in-vitro fertilization]. I think it's the worst thing that we do to each other as women, not share the truth about our bodies and how they work and how they don't work."
She also shared details of how the stress of their hectic schedules infiltrated their marriage.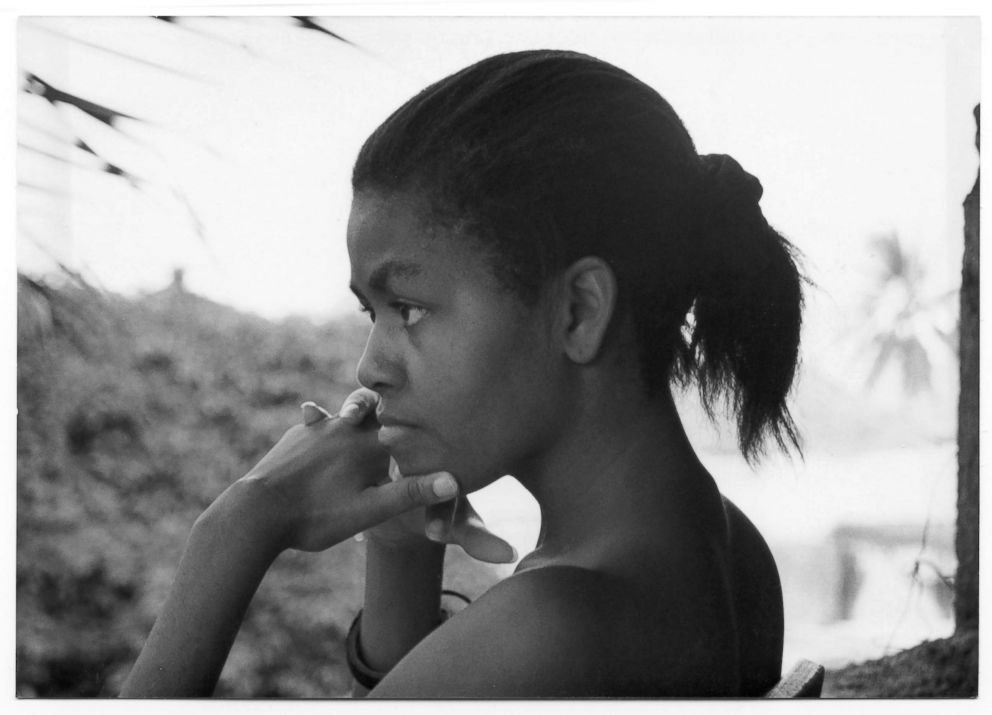 "Marriage counseling for us was one of those ways where we learned how to talk out our differences. What I learned about myself was that my happiness was up to me. And I started working out more. I started asking for help, not just from him, but from other people. I stopped feeling guilty," she said. "I know too many young couples who struggle and think that somehow there's something wrong with them. And I want them to know that Michelle and Barack Obama, who have a phenomenal marriage and who love each other, we work on our marriage. And we get help with our marriage when we need it."
The campaign trail tested Michelle Obama's self-esteem
At times, she feared that she was a deficit to her husband as he campaigned to become the next U.S. president.
"I write about those, you know, those nasty times where people, you know-- called me Barack's 'baby mama,' you know? Accused me of not loving my country. You know, told me I was angry," she said.
During the campaign, she said she did not pay attention to the criticism. In her book, she admitted the comments had hurt.
"I don't think we do each other a service by pretending like hurtful things don't hurt. And that's what I've come to," she said.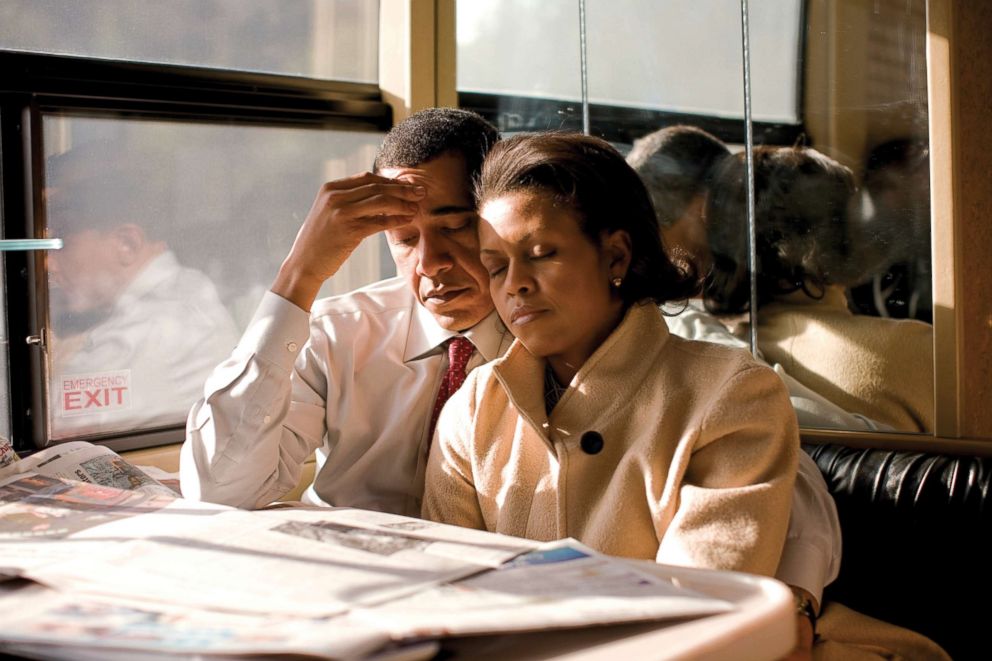 For Michelle Obama, the hurt continued into the White House as critics, including Donald Trump, questioned the legitimacy of her husband's birth certificate.
"The whole thing was crazy and mean-spirited. Of course, it's underlying bigotry and xenophobia hardly concealed," she said in her book.
But she had work to do and she paved her own path with initiatives like Let's Move, Joining Forces and Let Girls Learn.
How Michelle Obama reacted to Donald Trump winning the presidency
In the wake of the 2016 election, Michelle Obama said she was surprised that people still had to be told how important it is to vote.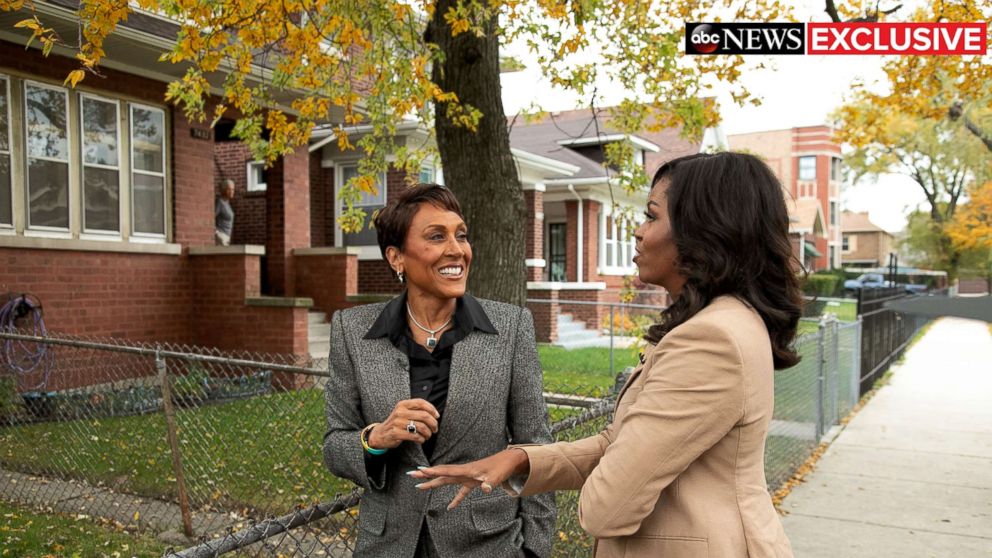 "I said what I continue to say: Being the commander-in-chief is a hard job. And you need to have discipline and you need to read and you need to be knowledgeable. You need to know history. You need to be careful with your words. But voters make those decisions. And once the voters have spoken, you know, we live with what we live with," she said.
After Donald Trump was elected president, Obama wrote in her book about coming to terms with the new reality before her, writing, "I will always wonder about what led so many, women in particular, to reject an exceptionally qualified female candidate and instead choose a misogynist as their president."
Obama also wrote about her thoughts as she watched Trump's inauguration ceremony on Jan. 20, 2017, writing, "The vibrant diversity of the two previous inaugurations was gone... Someone from Barack's administration might have said that the optics there were bad -- that what the public saw didn't reflect the president's reality or ideals. But in this case, maybe it did. Realizing it, I made my own optic adjustment: I stopped even trying to smile."
"I implored people to focus and to think about what it takes to be commander in chief," Obama told Roberts. "It's amazing to me that we still have to tell people about the importance of voting. You know, that almost every two years, we're having this conversation to get people to the polls. And in the end, that's how our democracy works."
Michelle Obama used music to bring diversity, youth into the White House
Michelle Obama, who taught herself how to play the piano, said she grew up in a household of music.
"Music was important and it still is," she said. "It really set me on a course."
In 2012, she created special state dinners designed just for children.
"Whether it was a music event, or whether it was the state dinner, during that earlier part of the day we'd have a companion event with young kids from around the country," she said. "They could eat the food as well and meet the entertainers."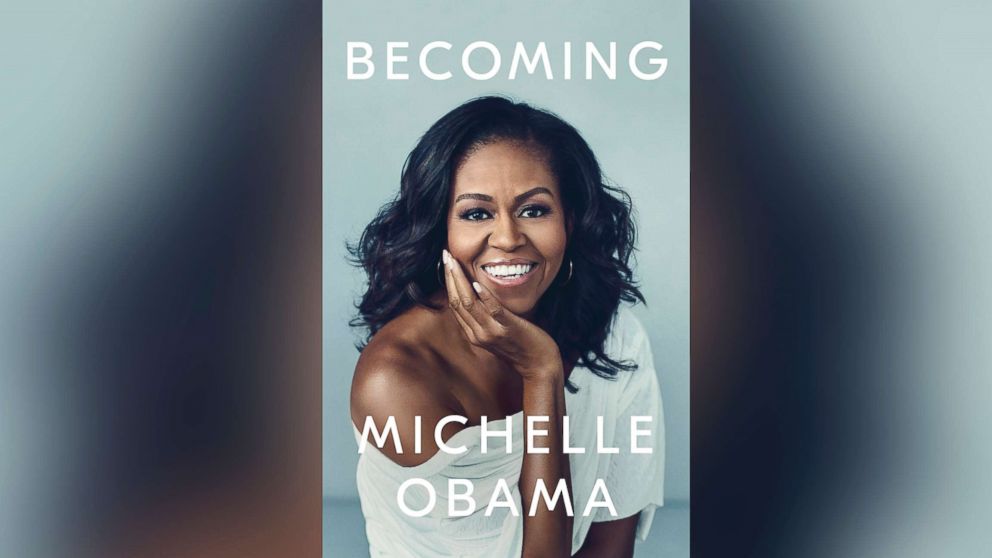 This cultural event at the White Hose involved spoken word, she said. And it was at that event that she and President Barack Obama met playwright and composer Lin Manuel Miranda.
"He had this bright idea. He said he was gonna perform a piece on Alexander Hamilton," she said. "Barack and I almost laughed in his face. And he went out and performed the first number of the now-award-winning musical and afterwards he said, 'I think I'm gonna go and turn this into a Broadway show.'" ... We were like 'Good luck with that, kid.'"