After nearly every female star wore black at the Golden Globes to show support for the Time's Up initiative, the music industry will follow suit at Sunday night's Grammy Awards with a different display.
Interested in
Grammys?
Add Grammys as an interest to stay up to date on the latest Grammys news, video, and analysis from ABC News.
Billboard magazine reported that pop stars including Kelly Clarkson, Halsey, Cyndi Lauper, Dua Lipa, Rita Ora and rocker Tom Morello will either wear white roses to the ceremony or have agreed to support the demonstration in some way.
The demonstration was organized Monday by two music executives: Meg Harkins and Karen Rait. They said they chose a white rose because suffragettes wore white while agitating for women to have the right to vote in the late 19th and early 20th centuries.
Rait and Harkins said they've also contacted Time's Up to make sure they stay on-message.
"Music artists have a lot of impact," Rait said. "So it's only fitting that music's biggest night show the support for equality and safety in the workplace and that people need to be cognizant of their fellow employees."
Harksins said she hopes the showing will spark "a conversation we need to have internally with our artists and our companies."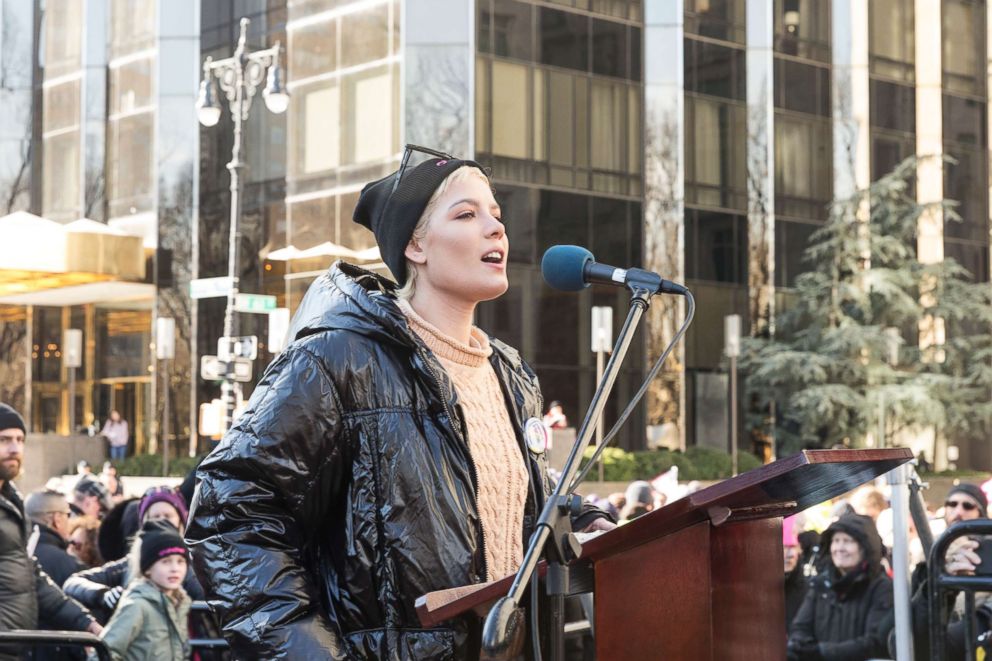 "We need to say if anyone is feeling like they're being discriminated against and they don't feel safe in their workplace," she added. "They have people who will support them."