"American Idol" is back again. The show debuted its second season on ABC Sunday night with a two-hour premiere chock full of -- mostly -- good auditions.
Lionel Richie, Katy Perry and Luke Bryan all returned to the judges' table to impart their wisdom and hand out tickets to Hollywood.
One of the night's biggest breakout stars was Myra Tran, a 19-year-old from Vietnam who's only been in the U.S. a year.
"When I was a little kid, my dream has been being able to sing in front of the 'American Idol' audience and I cannot believe I have the chance right now," Tran told the judges.
The Washington-based high school student sang Jennifer Hudson's version of "One Night Only" from 2006's "Dreamgirls."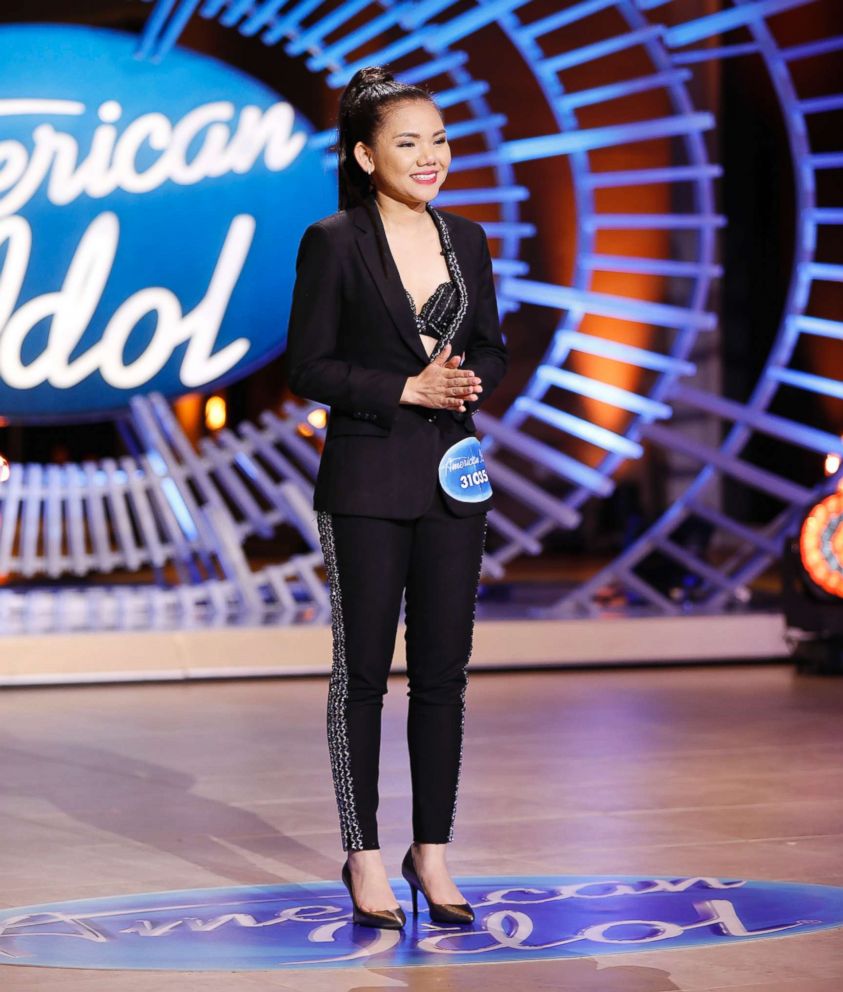 As Tran began belting the lyrics, the judges seemed awestruck by her controlled performance, offering high-fives to each other and a standing ovation for the young singer.
"You're in high school?" Perry asked, which Tran confirmed, adding that she's in a choir.
"No, you ARE the choir," Richie exclaimed in reaction.
After Bryan compared her to "the Kelly Clarksons of the world," Richie added, "There is noting to compare you to … You have stepped into a zone that's yours and all I want you to do form now on is rule your zone because you are going places."
One place she's definitely headed is Hollywood, as all three judges agreed to give her a ticket to the next stage of the competition.
Here are some of other highlights from the premiere:
The memorable
The auditions got off to a running start in Louisville, Kentucky, with Walker Burroughs, a 20-year-old from Alabama. He played piano and sang "Love Like This" by Ben Rector.
Perry thought he's "top 10 material" with Ben Folds/Billy Joel vibes. He also scored points with Richie for delivering an impromptu performance of "Hello." He got three yeses.
This season marked the first time auditions have ever been held in Idaho, and the talent didn't disappoint. Idaho is known for potatoes, so it only makes sense that we met "potato chip girl" first: 23-year-old Johanna Jones from Las Vegas.
She flips burgers at In-N-Out, eats potato chips to warm up her voice and -- what do you know? -- she can actually sing. She got a unanimous yes.
Tyler Mitchell, 26, brought a little country to his New York City audition. The Louisiana native impressed Perry with his 6-foot-4 stature and wowed all the judges with his strong rendition of Vince Gill's "Whenever You Come Around." He even got Bryan to harmonize with him.
"Literally a star is born," Perry said. It's three yeses for Mitchell.
Margie Mays, an uber-perky Meghan Trainor-like 25-year-old who burps when she gets nervous, charmed the judges during her frenetic audition.
As Perry pointed out, she can go from "totally insane to totally pro." Mays got two yeses, but a no from Lionel. She'll be bringing her high energy to Hollywood.
The tear-jerkers
Kai the Singer, a 19-year-old from South Carolina, grew up in and out of shelters with a family that was struggling financially.
Her backstory had everyone in tears by the end and her sweet soprano voice got her through to Hollywood.
The final contestant of the night is a heavy one. Nick Townsend, a 26-year-old from Nebraska, opened about how two of his brothers took their own lives. The story moved the judges and Bryan personally connected with him, having lost two siblings himself.
Townsend sang an emotional rendition of James Bay's "Let It Go" and got his golden ticket.
The odd
The show only gave us a small taste of the full "American Idol" talent pool with an audition from Vokillz, a 24-year-old from Buffalo, New York, who identifies as a "mystic death creature vocalist."
After he gave Perry a gift in a black bag -- which she reluctantly accepted after asking if it was cursed -- he performed an original song called "American Creature" while Perry and Richie hid under the table until he was done. He only got one yes from Perry, who seemed to give it out of fear.
The rest
The other Hollywood tickets went to: 24-year-old Uché, who is bisexual and traded his gospel roots for a more secular style; 23-year-old Laci Kaye Booth, a country singer with a unique voice who reconnected with her estranged dad over music; 17-year-old Nick Rogers, who got three yeses even though he can't name a Lionel Richie song; and Tiffane Le May, 20, who re-boosted Richie's ego when she walked in holding his album.
"American Idol" continues Wednesday at 8 p.m. ET on ABC.