Buckingham Palace confirms prince, princess titles for Prince Harry, Meghan's kids
Lilibet and Archie are granted the titles as the grandkids of King Charles III.
Prince Harry and Meghan's children Archie Harrison Mountbatten-Windsor and Lilibet "Lili" Diana Mountbatten-Windsor are now using their official royal titles of prince and princess, respectively.
Archie, who will turn 4 in May, and Lili, who turns 2 in June, came into the titles when their grandfather King Charles III took the throne in September, following the death of his mother Queen Elizabeth II.
It was not known though whether Harry, fifth in line to the throne, and Meghan would use the titles for their children. The Sussexes stepped down from their roles as senior working royals in 2020 and now live in Montecito, California.
The question of titles was answered on Wednesday when a spokesperson for the Sussexes confirmed that Harry and Meghan hosted a christening for Lili. In the statement, the spokesperson used Lili's princess title.
"I can confirm that Princess Lilibet Diana was christened on Friday, March 3 by the Archbishop of Los Angeles, the Rev John Taylor," the spokesperson said in a statement.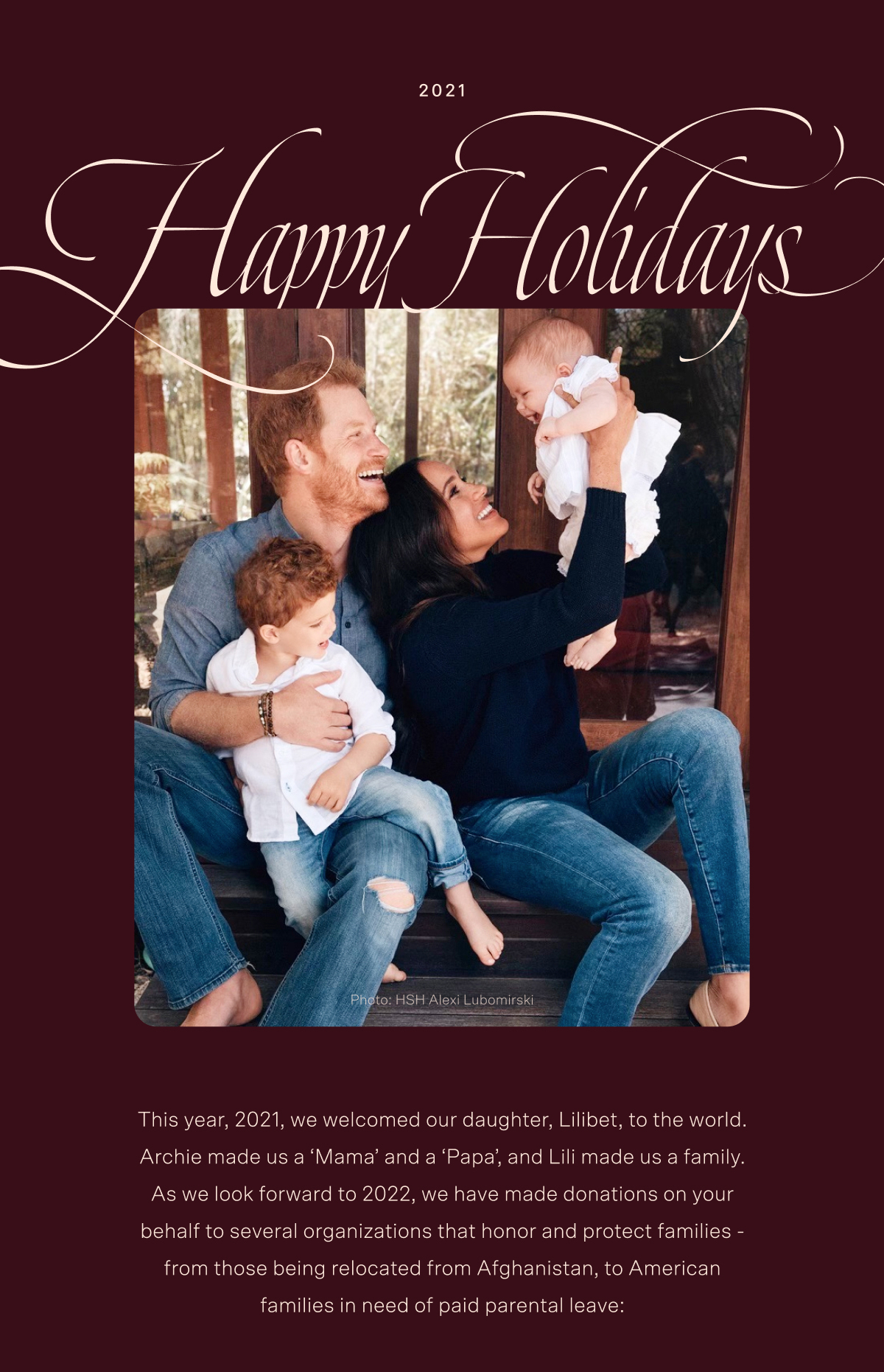 By Thursday, the royal family's official website had been updated with the new titles, listing Harry and Meghan's children as Prince Archie of Sussex and Princess Lilibet of Sussex.
A spokesperson for the Sussexes also said in a new statement Thursday, "The children's titles have been a birthright since their grandfather became Monarch. This matter has been settled for some time in alignment with Buckingham Palace."
The three children of Harry's older brother Prince William -- George, Charlotte and Louis -- have always used the titles of prince and princess as William is the heir to the throne.
George, Charlotte and Louis are second, third and fourth in line to the throne, respectively, while Archie is sixth in line to the throne, right behind his father, and Lilibet is seventh in line to the throne.
Harry and Meghan's decision to use prince and princess titles for Archie and Lili comes even as they have distanced themselves from their official royal roles.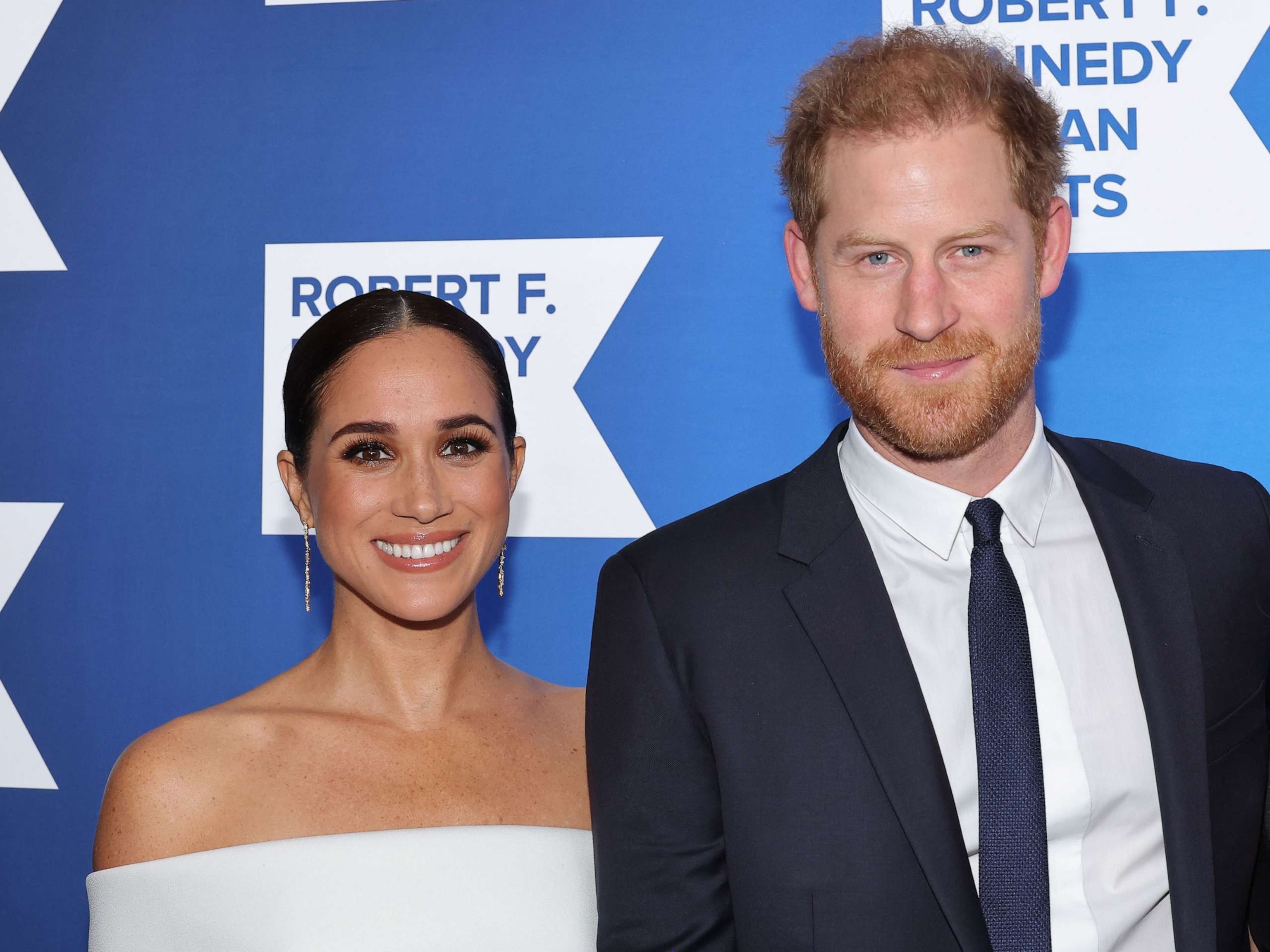 In his bombshell memoir "Spare," released in January, Harry spoke openly about his rift with his father and brother, saying the "divide" with his family, "couldn't be greater before this book."
Still, he also spoke of his hope for a reconciliation with his family, saying that hope is what pushed him to speak out.
"If we can get to the point of reconciliation, that will have a ripple effect across the world," Harry told "Good Morning America" co-anchor Michael Strahan in an interview before the book's release. "I genuinely believe that, and that's kind of what is pushing me. And if that doesn't happen, then that's very sad."
Neither Kensington Palace -- the office of William and Kate, the Princess of Wales -- nor Buckingham Palace, the office of Charles and Camilla, the Queen Consort, have commented on the claims Harry made in "Spare."
Members of the royal family are not believed to have attended Lili's christening last week in California.
With her birth in 2021, Lili made history as the first senior royal baby born in the United States, and the first great-grandchild of the queen to be born outside of the United Kingdom.
She is also the first senior royal baby to be christened in the U.S. Her brother Archie and their three cousins, George, Charlotte and Louis, were all christened in the U.K.
Lili's christening was reportedly attended by 20 to 30 guests that included her godfather Tyler Perry and her grandmother Doria Ragland, Meghan's mother, according to People magazine.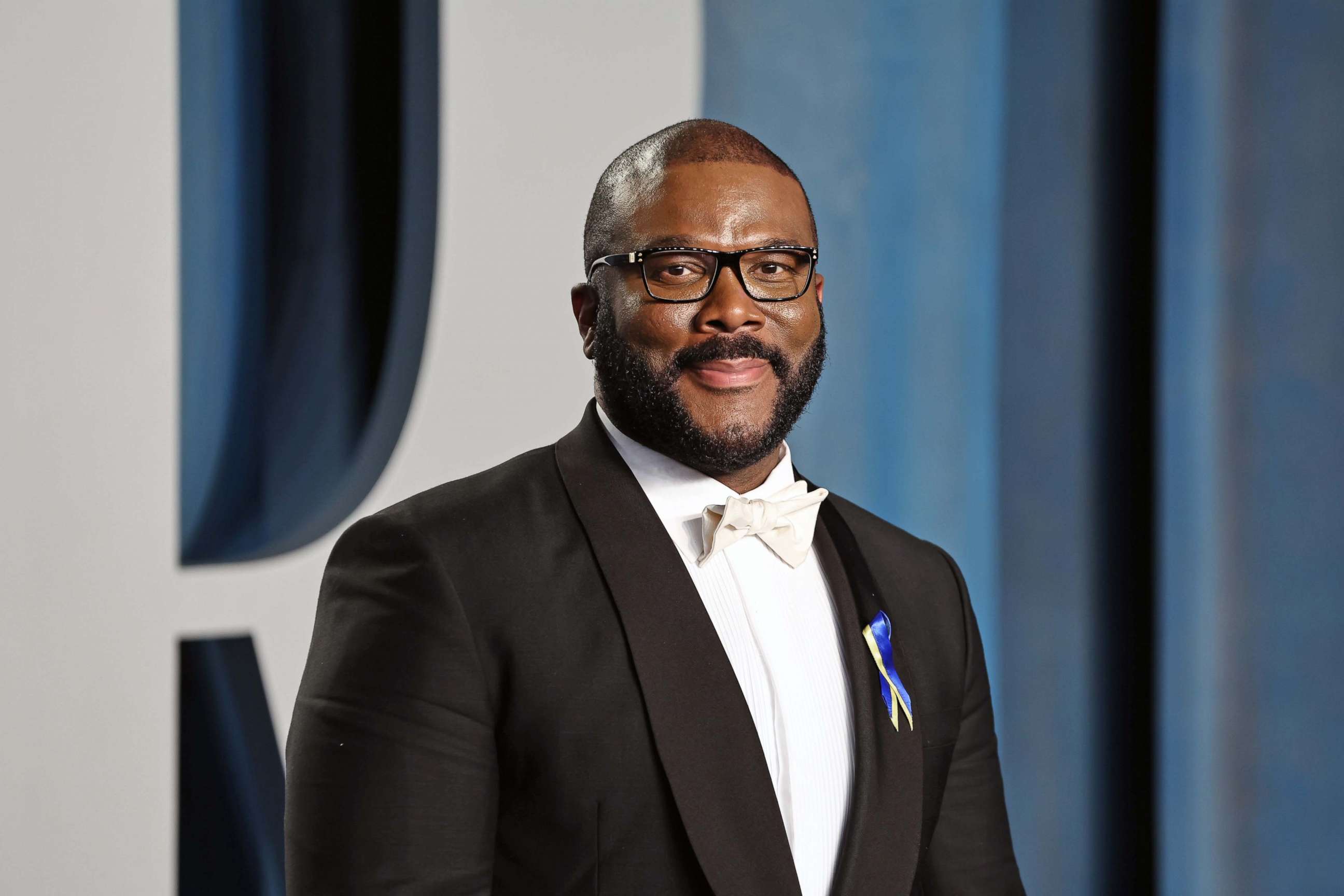 Harry and Meghan revealed in their Netflix docuseries last year that they asked Perry to be Lili's godfather after establishing a close bond with him when they moved to the U.S. in March 2020 and stayed temporarily in Perry's Los Angeles mansion.
In the docuseries, Perry described the moment Harry and Meghan asked him to be Lili's godfather. The Sussexes have not publicly released the name of the toddler's godmother.
"They said, 'Well, we'd like for you to be Lili's godfather.' I go, 'Whoa.' I had to take a minute to take that in," Perry said in "Harry & Meghan. "And I thought, 'I'd be honored. I'd absolutely be honored.'"