Seven new outfits will be added to the iconic Princess Diana dress exhibition at Kensington Palace, including the outfit Diana wore to highlight her groundbreaking landmine campaign with The Halo Trust shortly before her death.
Interested in
Royal Family?
Add Royal Family as an interest to stay up to date on the latest Royal Family news, video, and analysis from ABC News.
The flak vest, denim shirt and Armani chinos the late Princess of Wales wore during her landmark visit to Angola in 1997 will be displayed at Kensington Palace, where Diana lived with her sons, Prince William and Prince Harry.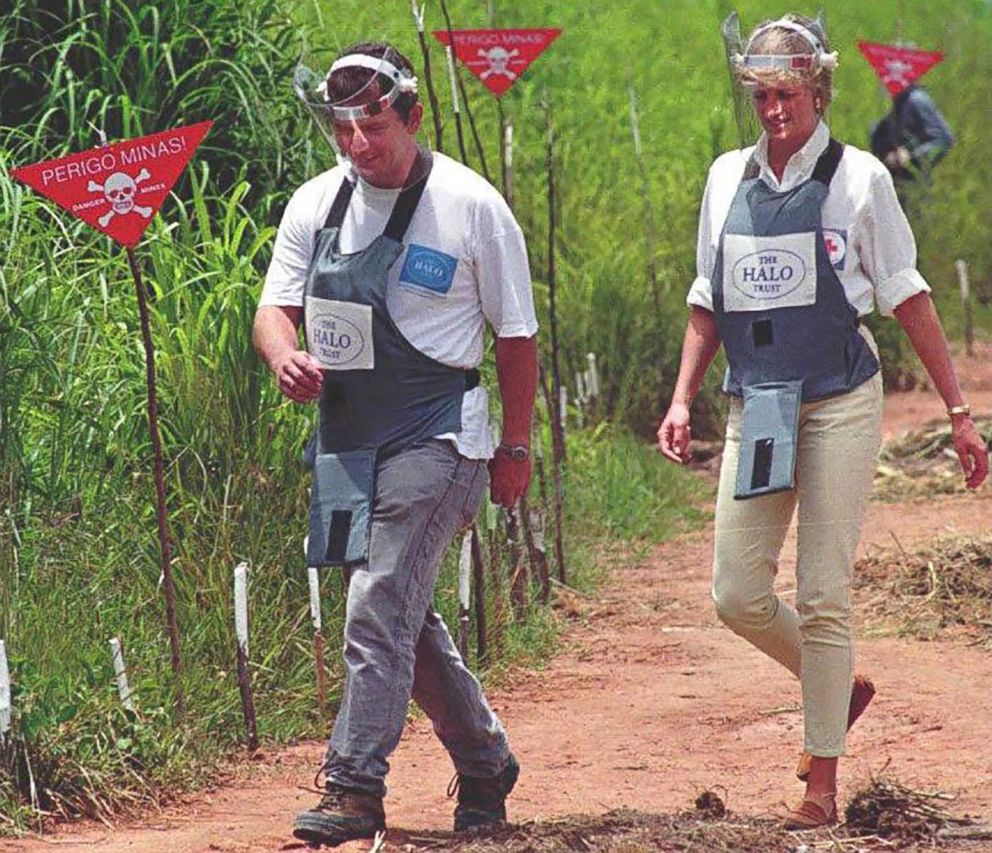 The image of Diana gingerly walking through the minefields of Angola and meeting with children whose lives had been forever changed by the detonation of landmines influenced public perception and helped change international policy.
Diana's trip to Angola was to be one of her last foreign trips before her tragic death in the Pont D'Alma Bridge in Paris in August 1997.
William and Harry, who were 15 and 12, respectively, when their mom died, chose to loan the new personal items from Diana's collection to "Diana: Her Fashion Story," which traces Diana's style throughout her short life.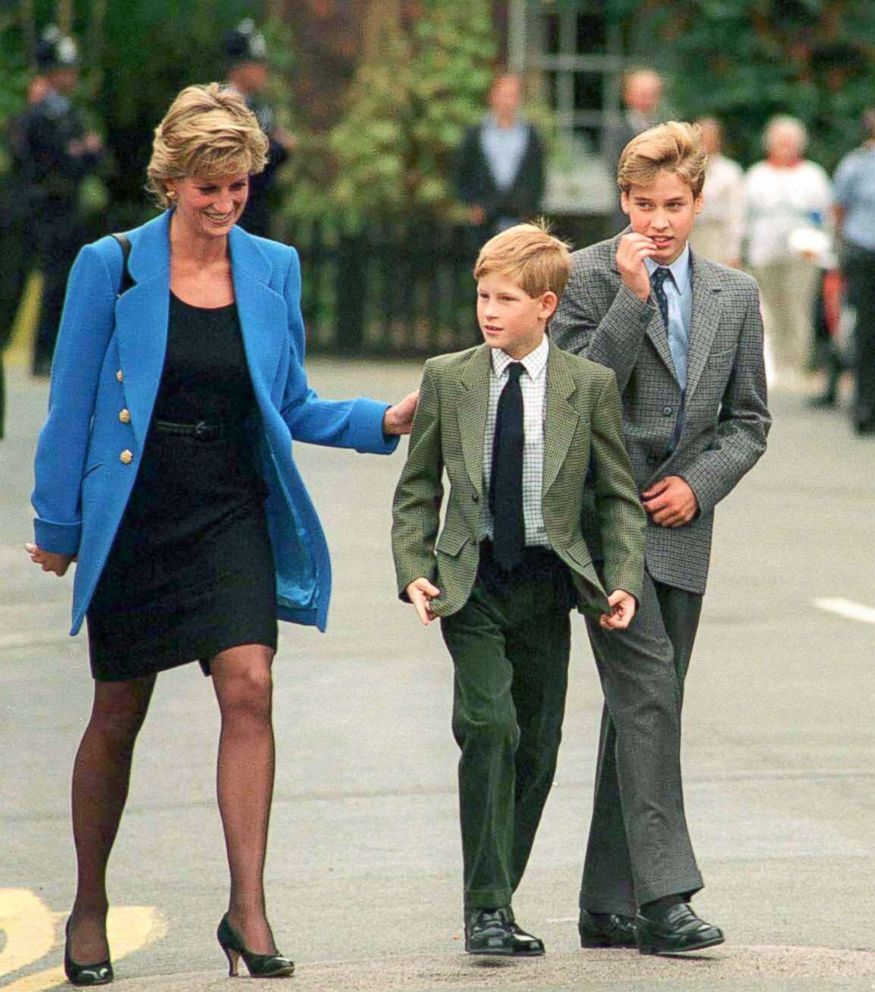 The exhibition, which opened last year, chronicles the language of clothing Diana used to great effect in her work to not only connect with and inspire people, but to also focus media attention on the causes she cared so passionately about.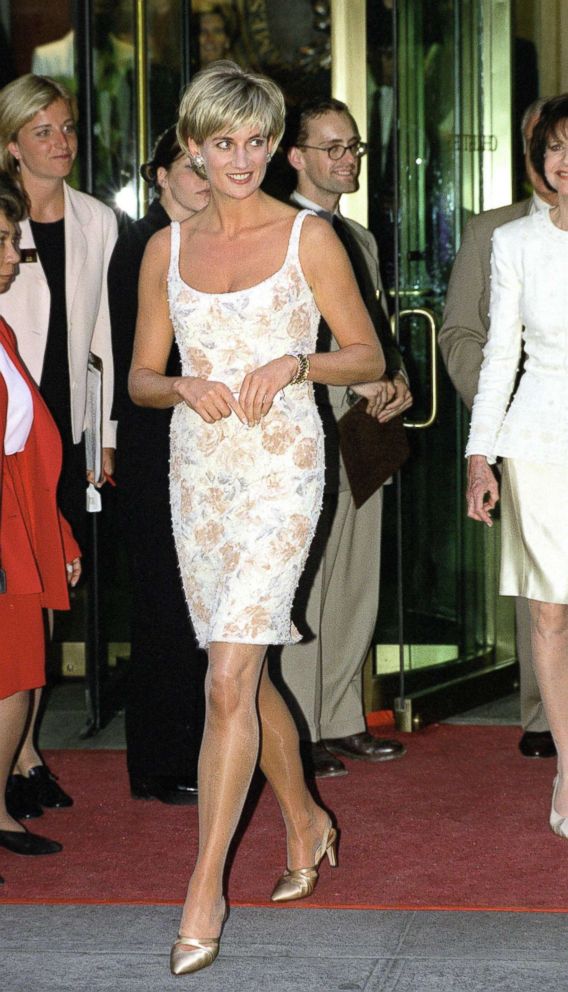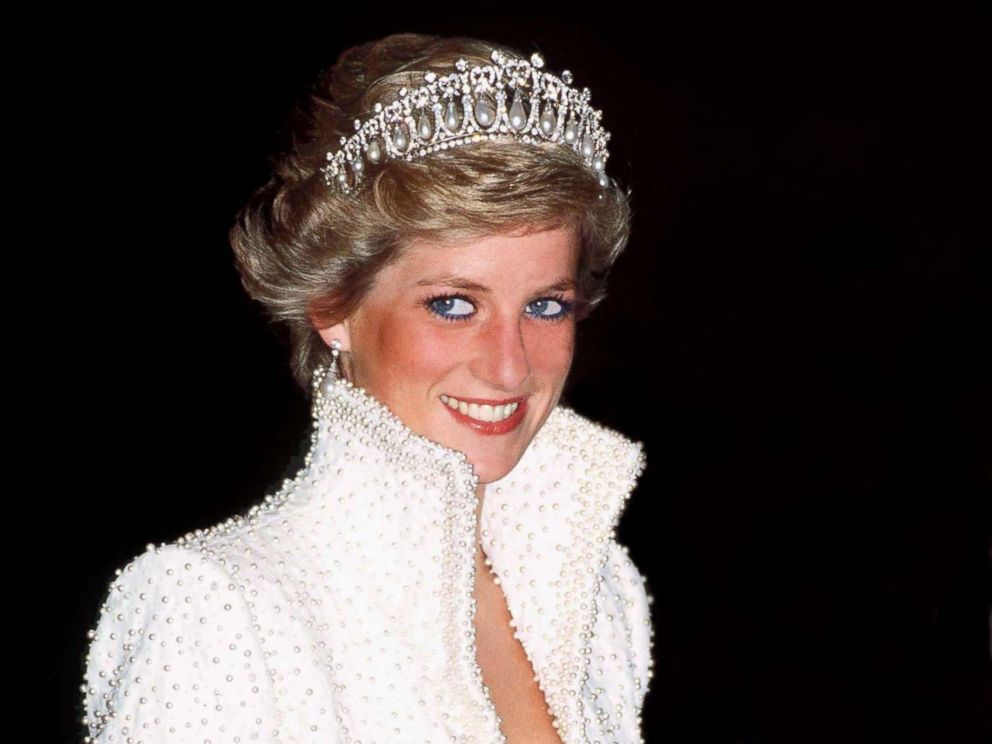 "From the creations of David and Elizabeth Emanuel which epitomized the Princess's early image to the streamlined elegance of Catherine Walker and her love of the work of Gianni Versace, the exhibition not only charts the impact of Diana's unique public role on her wardrobe, but also her impact on British and global fashion," Historic Royal Palaces, the charity that oversees the exhibitions at Kensington Palace, said in a statement.
In addition to the flak vest, the collection will add the jaw-dropping purple Versace gown Diana wore to an event in Chicago in aid of cancer charities.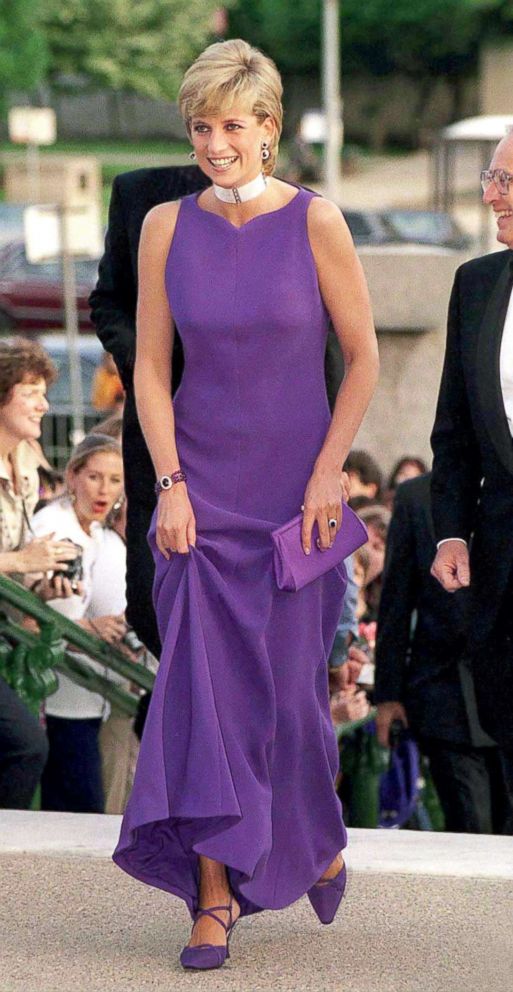 The collection will also include the Bellville Sassoon suit Diana wore to board the train on her honeymoon with Prince Charles in 1981.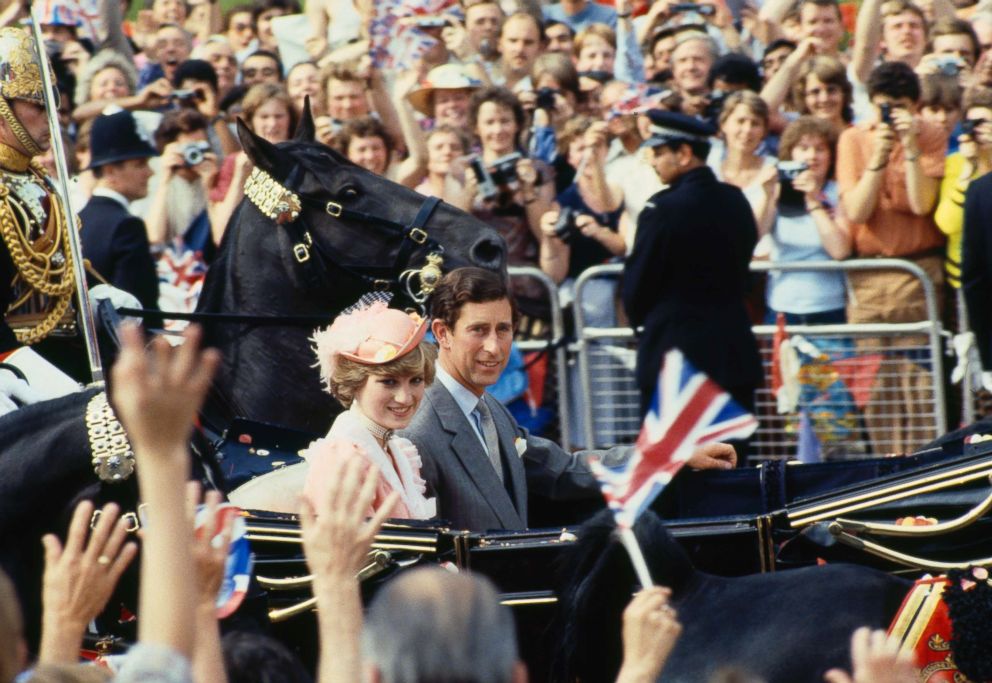 Visitors will also see for the first time the Victor Edelstein gown Diana wore for a portrait by Terrence Donovan.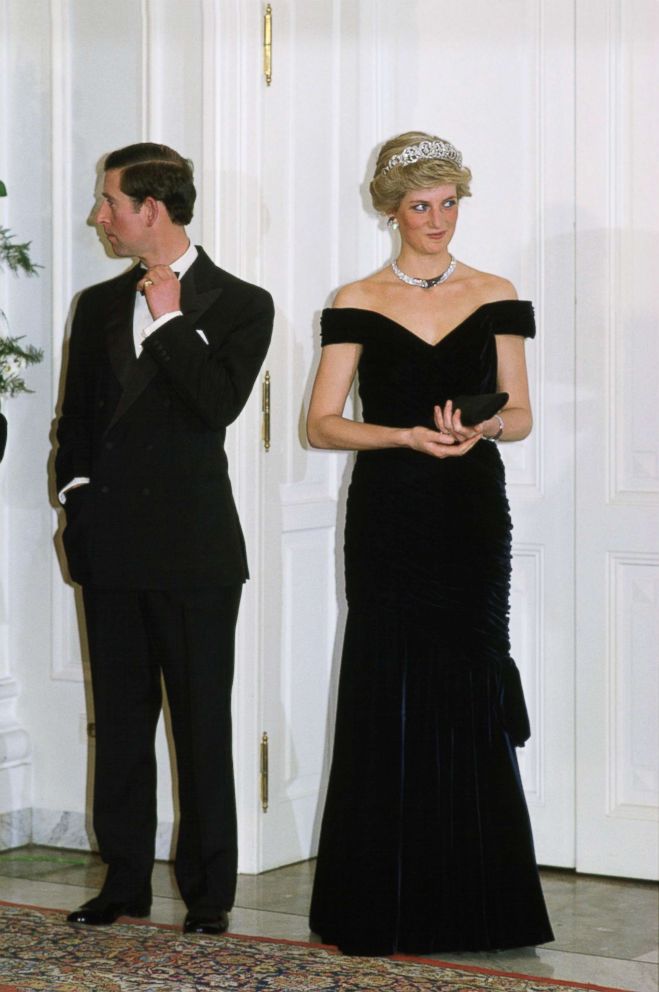 "Diana, princess of Wales was one of the most photographed women in the world, and it's no coincidence that so many of her outfits are now among the most easily recognizable in fashion history," Eleri Lynn, curator at Historic Royal Palaces, said in a statement. "Through 'Diana: Her Fashion Story,' we explore the evolution of a young woman who had to first learn the rules of royal and diplomatic dressing, then master the art of creating her own signature style."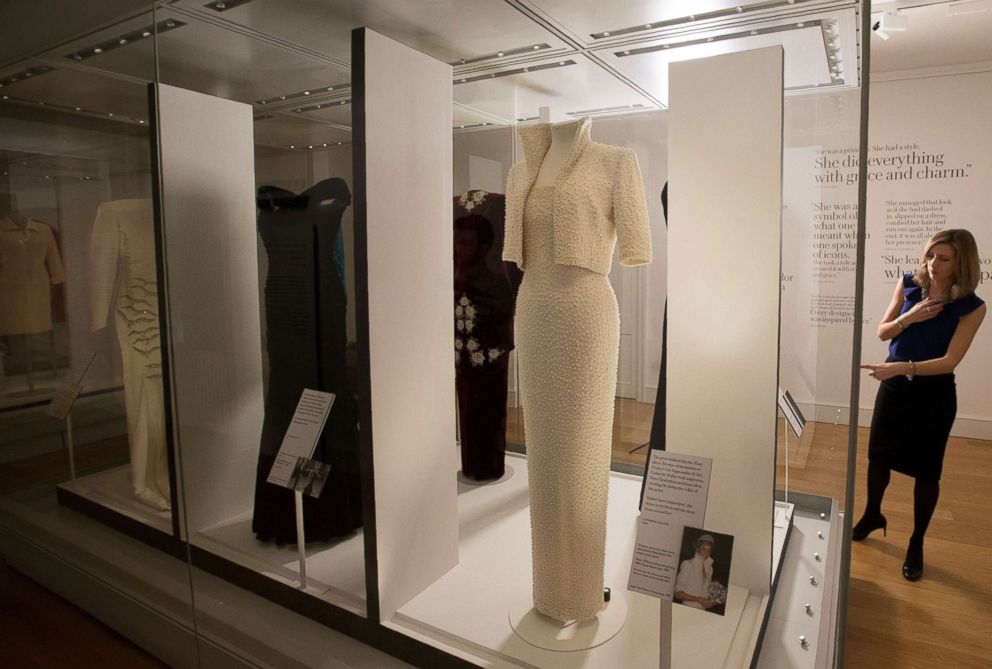 She added, "Following the exhibition's incredible success in 2017, we're delighted that this year visitors to Kensington Palace will have the chance to see yet more of the princess' show-stopping wardrobe for themselves."