Princess Kate is starting the new year with a new project, one that focuses on young kids.
Kate, a mother of three who has made early childhood development a focus of her royal work, is launching "Shaping Us," a new campaign aimed at raising public awareness about the importance of the first five years of a child's life, according to Kensington Palace.
The campaign kicked off Monday night with Kate and her husband Prince William attending a special reception at BAFTA headquarters in London, where Kate delivered a speech.
"The campaign is fundamentally about shining a spotlight on the critical importance of early childhood and how it shapes the adults we become," Kate said. "During this time we lay the foundations and building blocks for life. It is when we learn to understand ourselves, understand others and understand the world in which we live."
She continued, "This is why it is essential, to not only understand the unique importance of our earliest years, but to know what we can all do to help raise future generations of happy, healthy adults."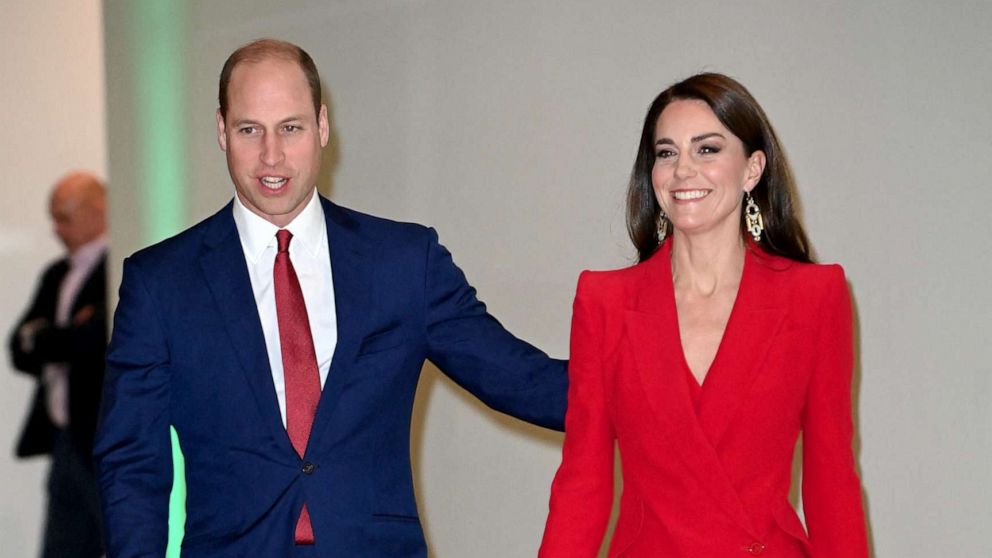 The kickoff for "Shaping Us" also includes a a short claymation film showing how a young girl is shaped by the people and environment around her, all before she turns 5.
The film will appear on Piccadilly Lights at Piccadilly Circus and in movie theaters across the U.K., according to the palace.
In the weeks and months ahead, Kate and other high-profile figures will highlight how people's futures are shaped when they are very young.
"Shaping Us is a long-term campaign, and we're starting by highlighting how we develop during early childhood and why these years matter so much in terms of shaping who we become," Kate said in her speech. "As the campaign progresses, we will explore in more depth the importance of a child's social and emotional world, the significance of relationships, and the impact of the surroundings and experiences a child is exposed to during these formative years."
She continued, "Together these play a key role in shaping our future lives. Yet they rarely get as much focus as our physical health and cognitive development."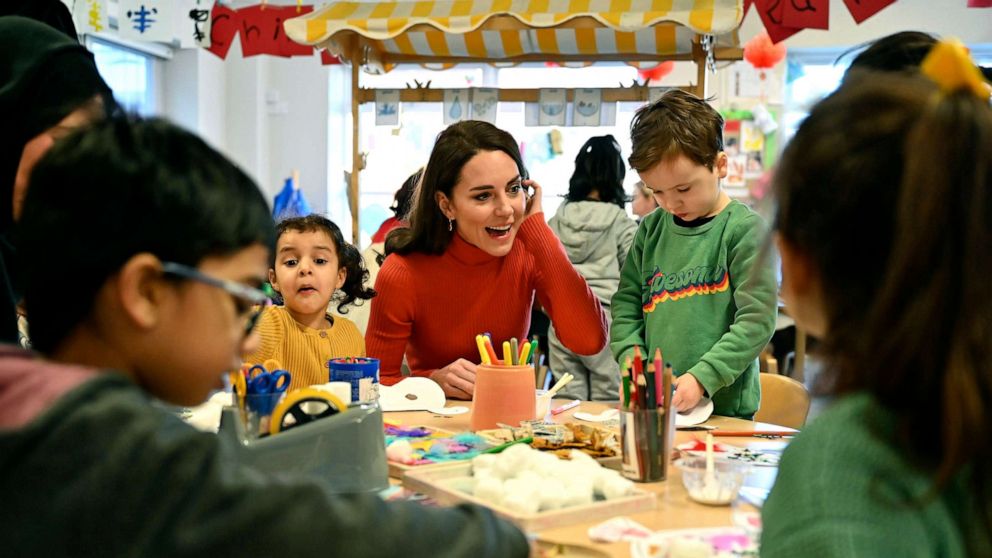 The "Shaping Us" campaign is a project from The Royal Foundation Center for Early Childhood, which Kate launched in 2021 to serve as the hub of her work on early childhood development.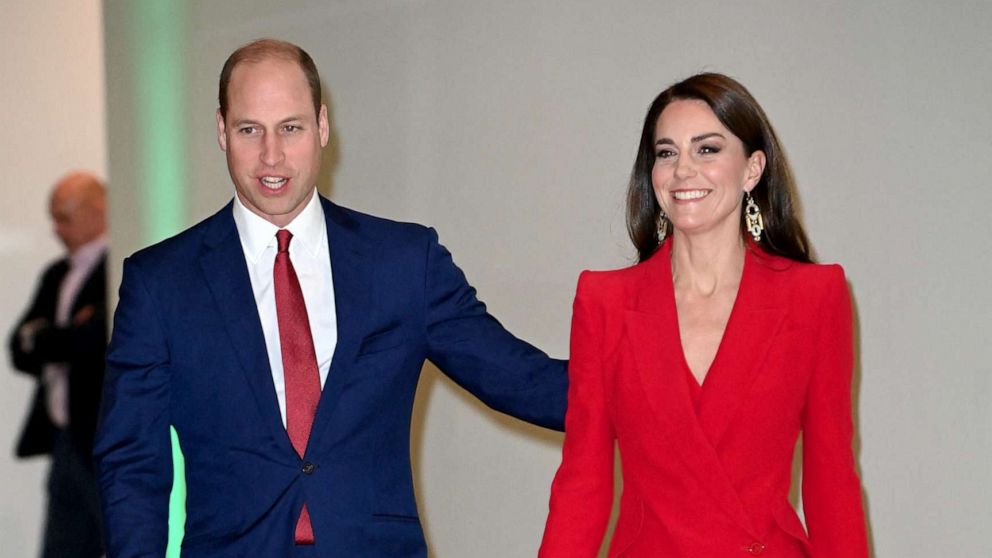 The Royal Foundation is the charitable arm of William and Kate's work.
"'Shaping Us' is the product of many years of work by The Princess, The Royal Foundation and more recently The Centre for Early Childhood," a Kensington Palace spokesperson told ABC News. "Just as Heads Together got people talking more openly about mental health, the princess hopes that 'Shaping Us' will bring about societal change on the way we think about the first five years of life."
The spokesperson described Kate's work on the initiative as being a "golden thread throughout her working life."
"This is very much the start," the spokesperson said. "And I think this is very much going to be a key focus of her work way beyond [this] week."
When launching the Center for Early Childhood in 2021, Kate said that her interactions over the years with teachers and parents, as well as people struggling with issues from homelessness to addiction to mental health, led her to see the importance of the earliest years of a person's life.
In 2020, Kate launched a survey, "5 big questions on the under 5s," that asked residents across the U.K. to share their thoughts on "raising the next generation."
Last year, she took her work on early childhood development to the international stage, visiting Denmark to learn more about how the country has become a model for early childhood development, the palace said at the time.
While in Boston with William in December, Kate met with researchers at The Center on the Developing Child at Harvard University.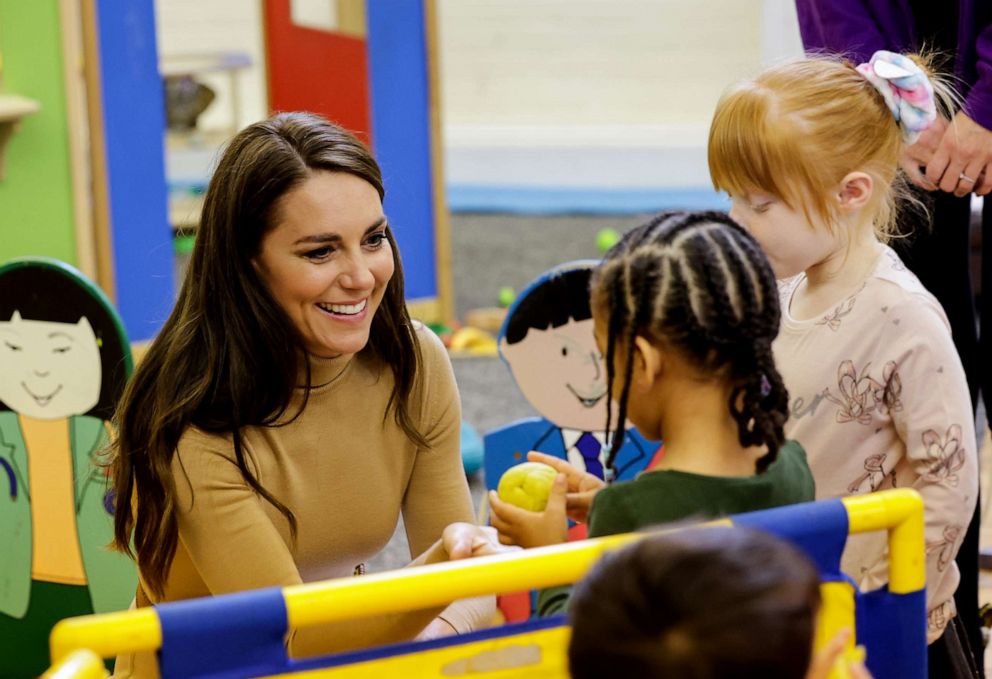 Upon the launch of "Shaping Us," the Center for Early Childhood released new data showing that 1 in 3 adults in the U.K. reported knowing "just a little or nothing about how children develop in their early childhood," according to the palace.
"All of society has a role to play in this, even if you are not directly involved in a child's life, because we are all responsible for building a more compassionate world in which our children can grow, learn and live," Kate said in a statement shared by Kensington Palace. "In these difficult times, it is more important than ever to help support parents and caregivers provide loving, safe and secure homes for their babies and young children to thrive."