Priscilla Presley contesting 'purported' amendment to Lisa Marie Presley's trust
Priscilla Presley is contesting the amendment's "authenticity and validity."
Priscilla Presley is contesting the "authenticity and validity" of a "purported 2016 amendment" to late daughter Lisa Marie Presley's living trust.
According to court documents, filed Jan. 26 and obtained by ABC News, Lisa Marie Presley, who died Jan. 12, "executed a revocable living trust," known as The Promenade Trust, in 1993. She then "amended and completely restated" the trust in 2010, adding her mother and her former business manager, Barry Siegel, as co-trustees.
"Both the 1993 original trust and 2010 restatement appear to be carefully drafted by competent estate planning attorneys," Priscilla Presley says in the new court documents.
The documents note that Priscilla Presley discovered the existence of the "purported 2016 amendment" following Lisa Marie Presley's death, which removed her and Siegel as co-trustees and replaced them with Lisa Marie Presley's children, daughter Riley Keough and son Benjamin Keough, after her death.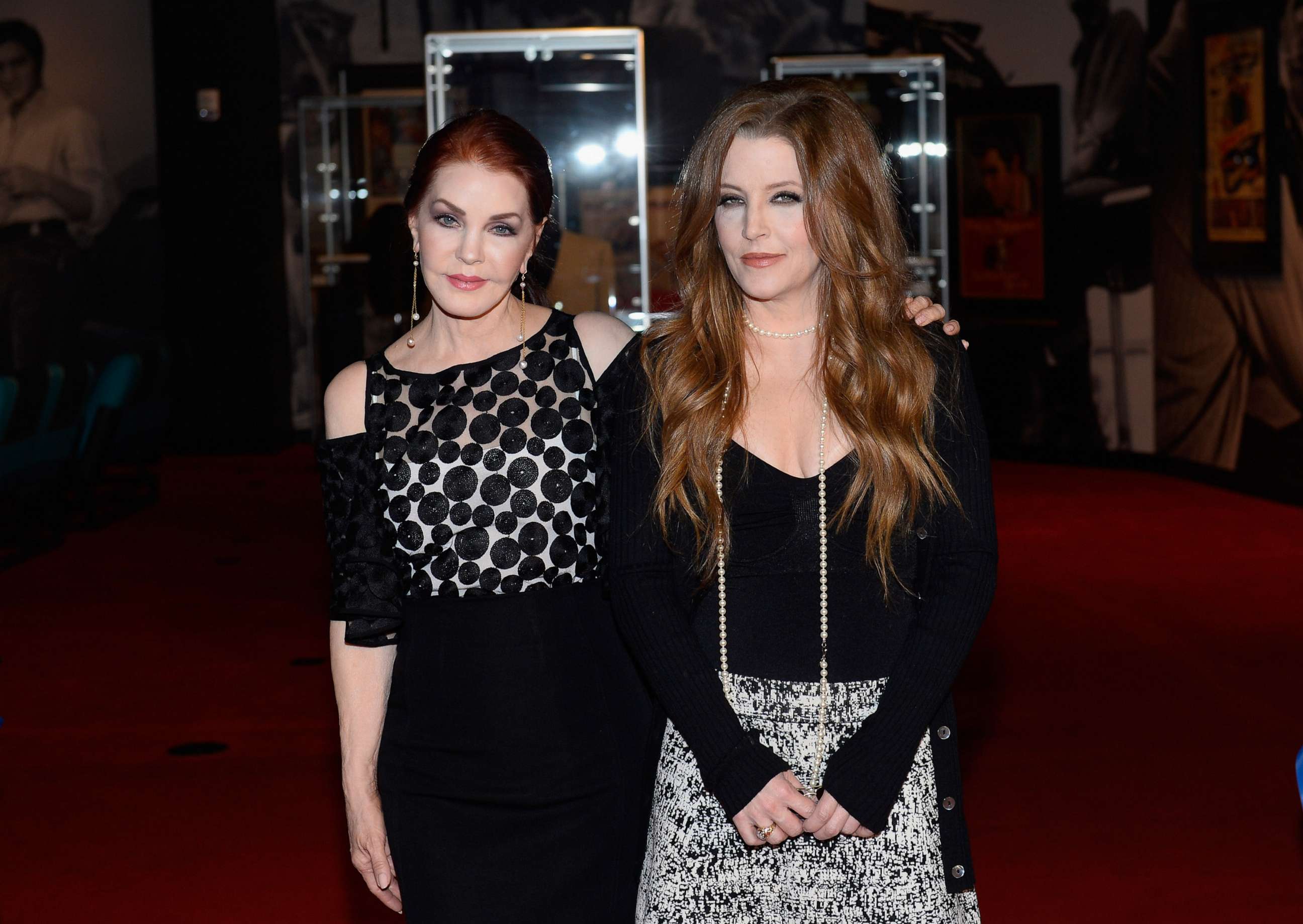 Benjamin Keough died in 2020, which would make Riley Keough the sole trustee, should the purported 2016 amendment be valid.
Priscilla Presley notes in the court documents that she believes Siegel "has already or will soon resign" as a co-trustee and that, according to the trust's rules on successors, Riley Keough, 33, would become a co-trustee with her grandmother "with respect to the trust and all trust created thereunder" as well as the co-trustee of her own subtrust, which she would gain full control over at age 35.
The court documents claim there are "many issues surrounding the authenticity and validity of the purported 2016 amendment," including it not being delivered to her during Lisa Marie Presley's lifetime according to the terms of the trust, the date of the document being added to the PDF days after being created, Priscilla Presley's name being misspelled in it, Lisa Marie Presley's signature appearing "inconsistent with her usual and customary signature" and it being "neither witnessed nor notarized."
Based on these claims, Priscilla Presley "contends that the purported 2016 amendment is an invalid modification of the restated 2010 trust and that the 2010 trust is the authoritative and controlling document" and she "respectfully requests" that the court invalidate the purported 2016 amendment.
"It's always a tough case when you're the one who wants to challenge the amendment," ABC News' chief legal analyst Dan Abrams said, adding that Priscilla Presley has two avenues. "[One would be to say] the proper things that need to be done to make a will official, or an amendment in this case, weren't done -- but you need more than a mistake."
If there were multiple issues, Abrams said, "then they could say that it effectively it wasn't executed."
The other way is would be to "claim fraud, which you would prove by showing that it wasn't even Lisa Marie Presley who filed the amendment," Abrams added, noting that this option is "always an uphill battle."
Abrams said that if Priscilla Presley and Riley Keough don't agree in the matter, things can get "very ugly."
In the end, Abrams said Priscilla Presley carries the "burden to prove that the amendment was effectively invalid."
According to court documents, Lisa Marie removed Priscilla and former finance manager Barry Siegel as trustees in 2016, but Priscilla is questioning the authenticity of that amendment.
Lisa Marie Presley previously sued Siegel -- who began managing her trust in 1993 -- in 2018 for $100 million, accusing him of mismanaging her finances by selling an 85% stake in the Elvis Presley estate in 2005, which she claimed jumpstarted an "11-year odyssey to financial ruin" that left her deeply in debt. Among other things, she claimed Siegel had invested the money from that sale into a risky venture which eventually went bankrupt, and that he allegedly "stopped paying her taxes in 2012 (accumulating millions of dollars in debt), in an attempt to conceal her dire cash flow problems."
Siegel eventually countersued, seeking $800,000 in alleged unpaid bills. He claimed the 2005 deal over which Lisa Marie Presley had sued him had netted her $40 million, which was used to clear some of her existing debts.
"Sadly, since inheriting her father's estate in 1993, she has twice squandered it," Siegel's countersuit claimed. "The first time, she was rescued from insolvency by a deal she now calls fraudulent and self-serving. After becoming wealthy again, she dissipated her second fortune over the next ten years."
Siegel's attorney Leon Gladstone also said in a statement to Reuters at the time that the 2005 deal had "cleared up over $20 million in debts Lisa had incurred and netted her over $40 million cash and a multi-million dollar income stream, most of which she managed to squander in the ensuing years."
Both cases are ongoing. ABC News has reached out to representatives for both parties for comment on the 2018 suit and countersuit.
ABC News has reached out to representatives for Priscilla Presley and Riley Keough for comment on the Jan. 26 court documents.