Queen Elizabeth II shares her first Instagram post
It all happened during a visit to London's Science Museum.
Queen Elizabeth II was a vision in orange Thursday as she took a major step into the 21st century.
The 92-year-old monarch published her first Instagram post while on a visit to London's Science Museum. Buckingham Palace tweeted a photo of the queen publishing the post at the museum's Smith Centre, which she opened during her visit.
Buckingham Palace opened its Instagram account, @theroyalfamily, in 2013 to share photos of the royals during official events. The account now has more than four million followers.
Queen Elizabeth's Instagram post is not her first foray into social media. She sent her first tweet during a visit to the Science Museum in 2014 and sent her first email decades earlier, in 1976, according to Buckingham Palace.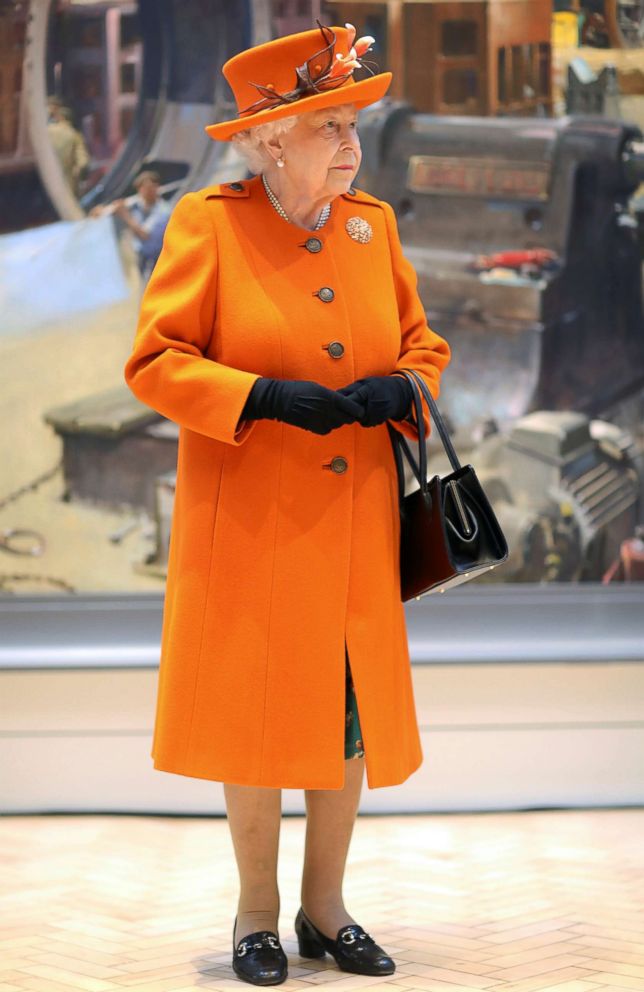 The royal family earlier this week announced new guidelines for its social media channels after reports of online abuse around Queen Elizabeth's granddaughters-in-law, Duchesses Kate and Meghan.
The new guidelines issued by Buckingham Palace, Clarence House and Kensington Palace say the palaces reserve the right to block users and send comments that breach the guidelines to the police.
(MORE: 'Fab Four' join Queen Elizabeth to celebrate Prince Charles' anniversary)
"We ask that anyone engaging with our social media channels shows courtesy, kindness and respect for all other members of our social media communities," read a statement issued Monday.
The proactive step by the royals came just a few weeks after Hello! magazine reported that Kensington Palace aides devote hours each week to moderating and deleting violent, sexist and racist comments on social media directed at Kate, the wife of Prince William, and Meghan, the wife of Prince Harry.