Welcome to the first Hollywood action epic of 2022. Think of it as a new kind of mission impossible, but with women in charge. And what women! Jessica Chastain, Lupita Nyong'o, Diane Kruger and Penelope Cruz. "The 355" hits theaters this week and I'd say, "Eat your heart out, Tom Cruise," if the movie wasn't such a lame imitation.
The film's backstory would make a way better plot. 355 was the code name for a real-life female operative during the Revolutionary War who joined George Washington's Culper Spy Ring to give American generals key info about British troop movements. Her name is still unknown, but women working as undercover agents today often refer to themselves as 355.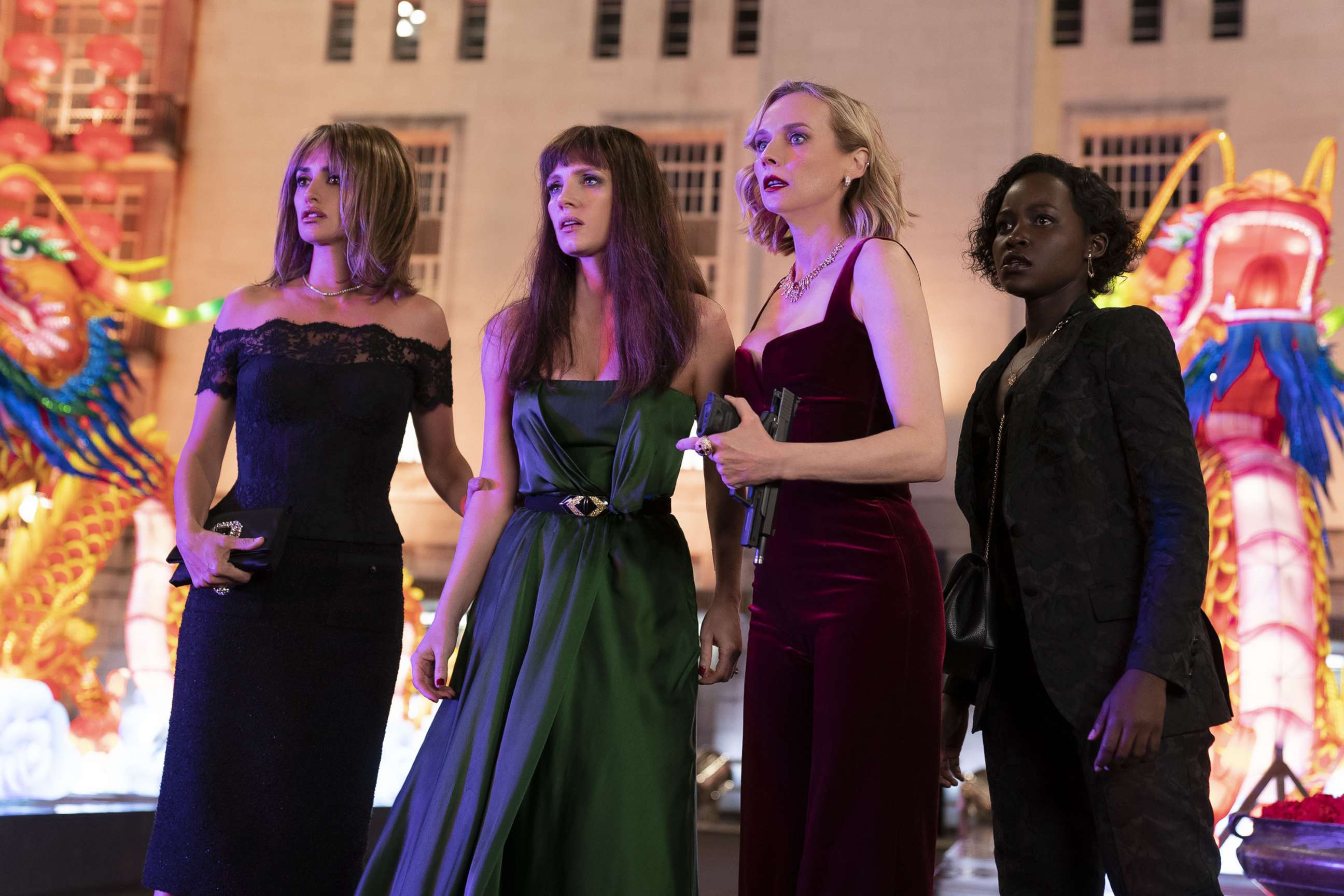 Yet the movie foolishly brushes off that fascinating slice of history to offer a feeble remix of every spy cliché in the moldy playbook. Blame Simon Kinberg, who directed "Dark Phoenix"—the worst "X-Men" movie ever—for burying the tale's potential in a blanket of PG-13 bland.
What meager fun there is comes in watching these hellraising women warriors do their thing in Paris, London, Berlin, Morocco and Shanghai. Their mission: stop mercenaries from stealing a digital weapon that can drop jets out of the sky and destabilize nations. The fate of the world depends on it. Doesn't it always? Yeah, that's the problem.
Chastain, justly riding high in the awards race for "The Eyes of Tammy Faye," takes the lead as maverick CIA agent Mace Browne, who teams up with an international network of woman spies before the villains—always dudes— start World War 3 with a touch of a keyboard.
Enter "Inglourious Basterds" powerhouse Kruger as German agent Marie Schmidt, "12 Years a Slave" Oscar winner Nyong'o as former Mi6 cyber-specialist Khadijah, "Vicky Christina Barcelona" Oscar winner Cruz as combat-unready Colombian trauma therapist Graciela, and Chinese superstar Fan Bingbing, whose Lin Mi Sheng has her own personal agenda.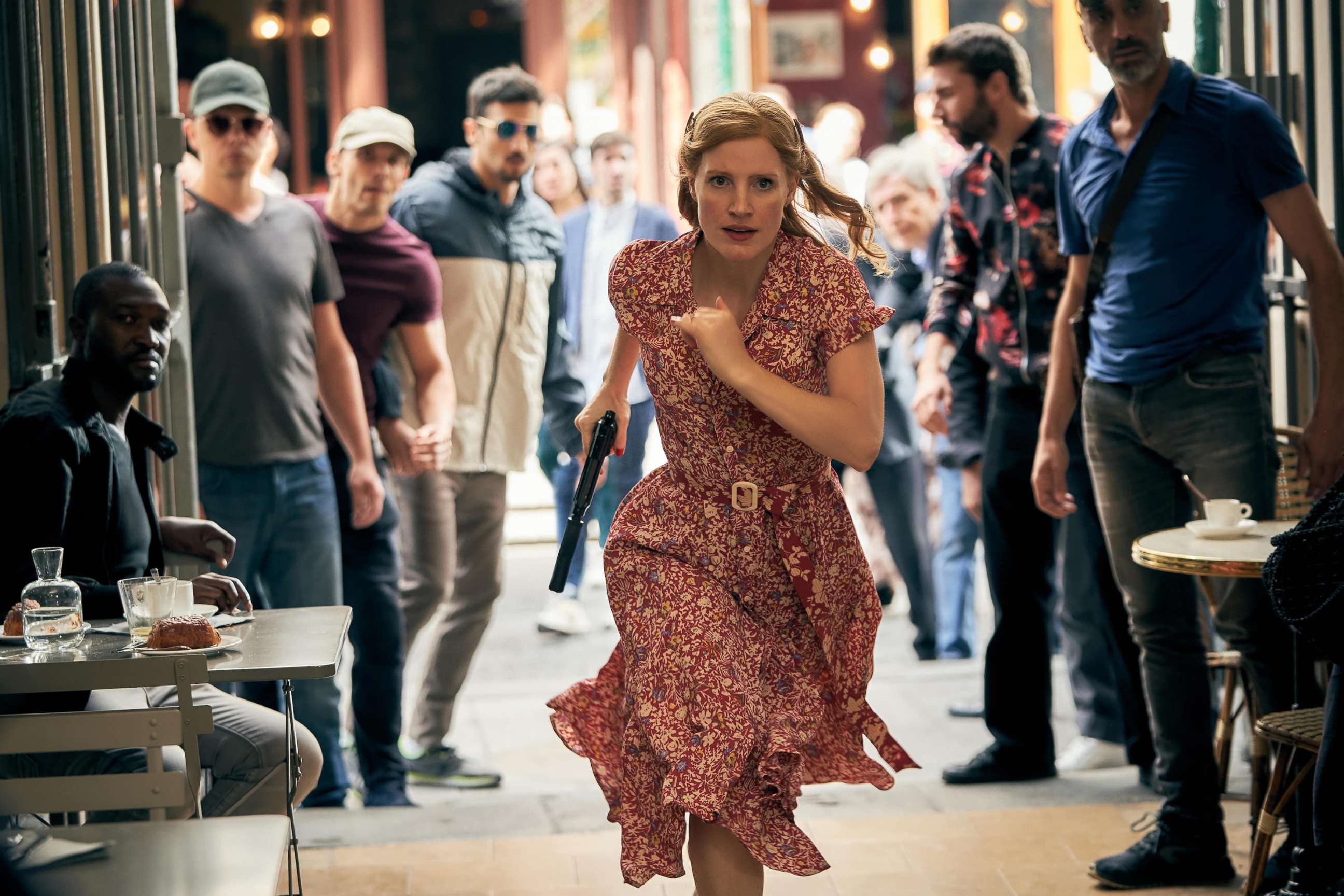 What could go wrong? For starters, the script by Kinberg and co-writer Theresa Rebeck (TV's "Smash"), which pushes preposterous to new depths of dumb. Casting women in traditional male roles didn't work for "Ocean's 8" or the 2016 "Ghostbusters," and it doesn't work here. And that's because the material hasn't been reimagined, just rehashed.
Though the agents dress down to run, punch, shoot and kill, they're still tarted up like Charlie's Angels for an auction party attended by the CIA's most wanted. For all the talk about keeping it real—one agent's in love, another married with kids—the movie sells the standard fantasy about women looking hot while kicking butt. So much for feminist representation.
The men fare even worse, with Sebastian Stan struggling as Nick, Mace's fellow CIA agent and pretend husband (don't ask), and Edgar Ramirez wasted as Luis, a rogue Colombian asset who Graciela is assigned to bring back in the fold. There's also a secret baddie in the mix whose allegedly shocking identity can be guessed about 15 minutes in.
Still, it's the ladies who get the worst of the dialogue: "James Bond never had to deal with real life," says Mace. Answers Khadijah: "James Bond always ended up alone." Really? This is how women talk as they share a few beers while sniffling about the lonely life of spying? Please.
"The 355" doesn't add up to more than a gender flip on the usual macho twaddle. And it sinks the movie. Chastain and her costars have the smarts and savvy to show the guys how action cinema should be done in the era of #TimesUp. Instead, they joylessly play the game by the old rules. What a bummer to start 2022 at the movies with this empty, soulless mess.