For fans of the bizarro Nicolas Cage, often lampooned for starring in action junk where the dialogue is either screamed or whispered and everything is on fire, "The Unbearable Weight of Massive Talent" -- only in theaters -- is movie heaven. Even Cage newbies will appreciate this pinwheeling satire of runaway Hollywood ego in search of validation and a paycheck.
In an inspired casting choice, Nicolas Cage has been engaged to portray Nicolas Cage. Or a lightly fictionalized version of same. In short, Cage is in on the joke and plays it deliciously at his own expense. Talk about being a good sport, as well as a gonzo actor supreme.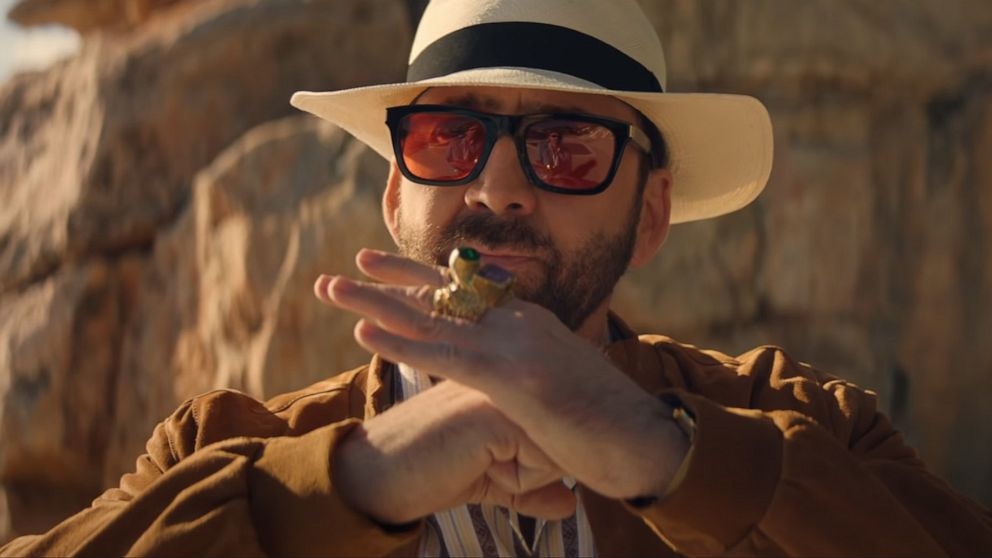 As the movie opens, Nic is divorced from his make-up artist wife Olivia (Sharon Horgan) and feeling tension from his teen daughter Addy (Lily Sheen). He's also broke, jobless and desperate, reduced to having conversations with his younger self, a wavy-haired, wild-at-heart stud in Elvis leather whose confidence is always in overdrive.
It's at this point that Nic's agent (a terrific Neil Patrick Harris) presents him with an offer of one million bucks—not for a film—but to jet to Mallorca for the birthday party of billionaire arms dealer Javi Gutierrez (Pedro Pascal), the ultimate Cage enthusiast.
Javi's fanboy gushing is just what Nic needs and the two make plans to collaborate on the perfect Cage movie. Pascal, who usually plays it serious with roles on "Narcos" and "The Mandalorian," has a blast and his comic and heartfelt teamwork with Cage is pure delight.
It's too bad that director and co-writer Tom Gormican ("That Awkward Moment") complicates this movie-crazed bromance with a standard thriller plot about two CIA agents, Vivian (Tiffany Haddish) and Martin (Ike Barinholtz), who believe that Javi is the head of a drug cartel and need Nic to help them find out if Javi has kidnapped the daughter of the president of Catalonia.
Every character, in his or her own way, is Cage fan. Javi gets weepy over "Guarding Tess." Vivian's nephew adores "The Croods 2." And even the kidnapped girl can't get enough of watching Cage go psycho in "Con Air." Admit it, you probably have your own Cage favorite.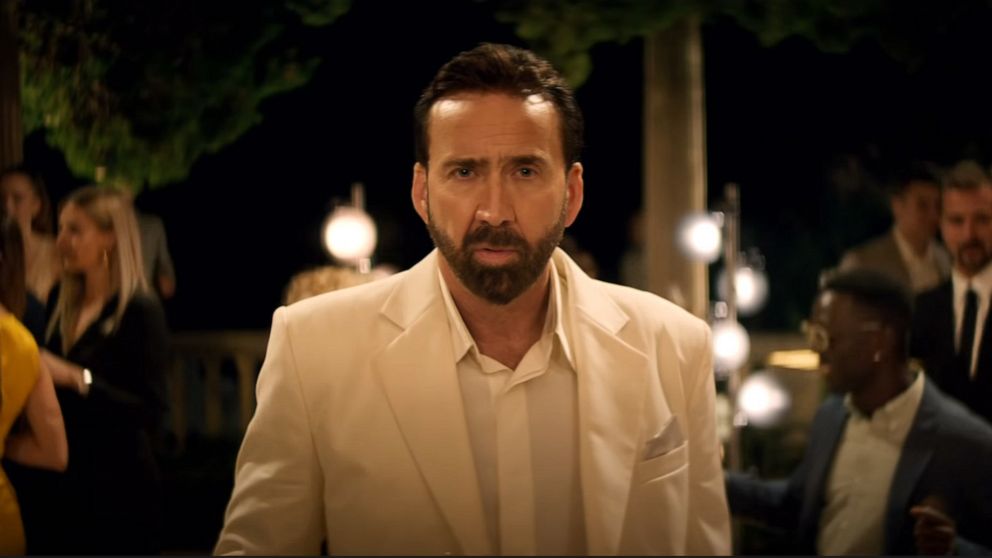 In 40 years of acting, Cage, 58, has raked up over 100 films that offer something for everyone. He won his first and only Oscar for playing an alcoholic in 1995's "Leaving Las Vegas" and for my money deserved another for last year's "Pig," in which he mined the loneliness of a recluse.
Cage was nominated again for playing twins in "Adaptation," but the Academy ignored his outstanding work in "Raising Arizona," "Moonstruck" and "Matchstick Men." Time will prove them idiots. Cage had moved on to what to what he calls "shamanic" acting, aspiring to an art that transcends the physical to achieve a higher state of consciousness.
Are the critics wrong who dismissed such unhinged Cage classics as "Vampire's Kiss," "Wild at Heart," "Face/Off" and "Mandy?" Maybe. The Cage of "The Unbearable Weight of Massive Talent" doesn't deny the junk he did just to buy stuff and to pay off debts. But there's also pride in the work he took on to move his acting to the stratospheric next level.
Cage is at his best and most beguiling in this whacked-out comedy about the serious business of movie love and the talent it takes to keep us coming back for more. So bravo to Cage, an actor who thrives on walking the highwire without a net. You can't take your eyes off him.