Rihanna, Twitter CEO Jack Dorsey donate $4.2M to combat quarantine-induced domestic violence
The singer's foundation also announced $2 million in grants last week.
With many Americans adhering to stay-at-home orders amid the novel coronavirus pandemic, law enforcement officials told ABC News they fear a rise in domestic violence incidents.
Rihanna, whose charitable foundation is already donating millions to the fight against COVID-19, is now addressing this problem head on.
Rihanna's Clara Lionel Foundation is teaming up with Twitter CEO Jack Dorsey to commit $2.1 million each -- $4.2 million total -- to the Mayor's Fund for Los Angeles, in order to help manage the domestic violence crisis.
The L.A. Housing Authority estimates that around 90 people a week, as well as their children, have been turned away from domestic violence shelters since the stay-at-home order in the city was instituted, according to the Clara Lionel Foundation.
The grants will cover housing and food for 90 victims per week for 10 weeks, as well as counseling.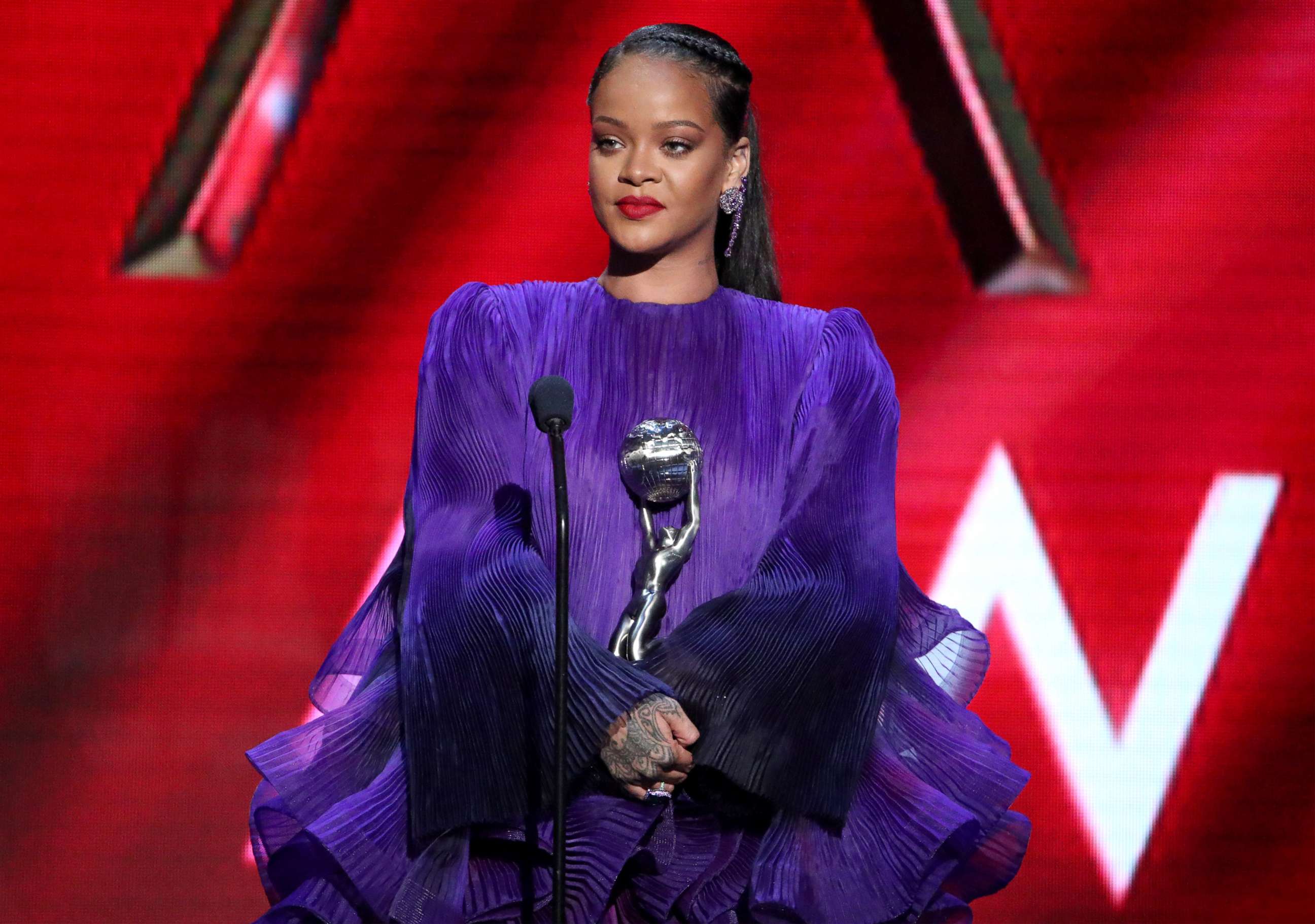 Last week, Rihanna's CLF and Jay-Z's Shawn Carter Foundation announced $2 million in grants in support of undocumented workers, the children of front line health care workers and first responders, and incarcerated, elderly and homeless populations in New York City and Los Angeles.
Before that, CLF announced $5 million in grants to protect vulnerable and marginalized communities from the pandemic in the United States, the Caribbean and in Africa.
Dorsey had announced earlier this week he would be giving $1 billion from his equity in the mobile-payment platform Square, which he also founded, to help "fund global COVID-19 relief."