The story of Elton John hits the big screen in the new film "Rocketman." The star of the film, Taron Egerton, and director Dexter Fletcher are well-aware that the project is no small feat. They told ABC News they knew they'd have to deliver big time.
"Songs kind of define moments in people's lives," Egerton said. "They're people's first dances. They frame people's important memories. So when you undertake something like this, you do feel a weight of responsibility to the legacy."
Fletcher added, "You're daring to step out there. You take it on. And you hope the people embrace how you reinterpret, really that's what we're doing, we're reinterpreting these great classic songs and bringing a different kind of point of view and life to them."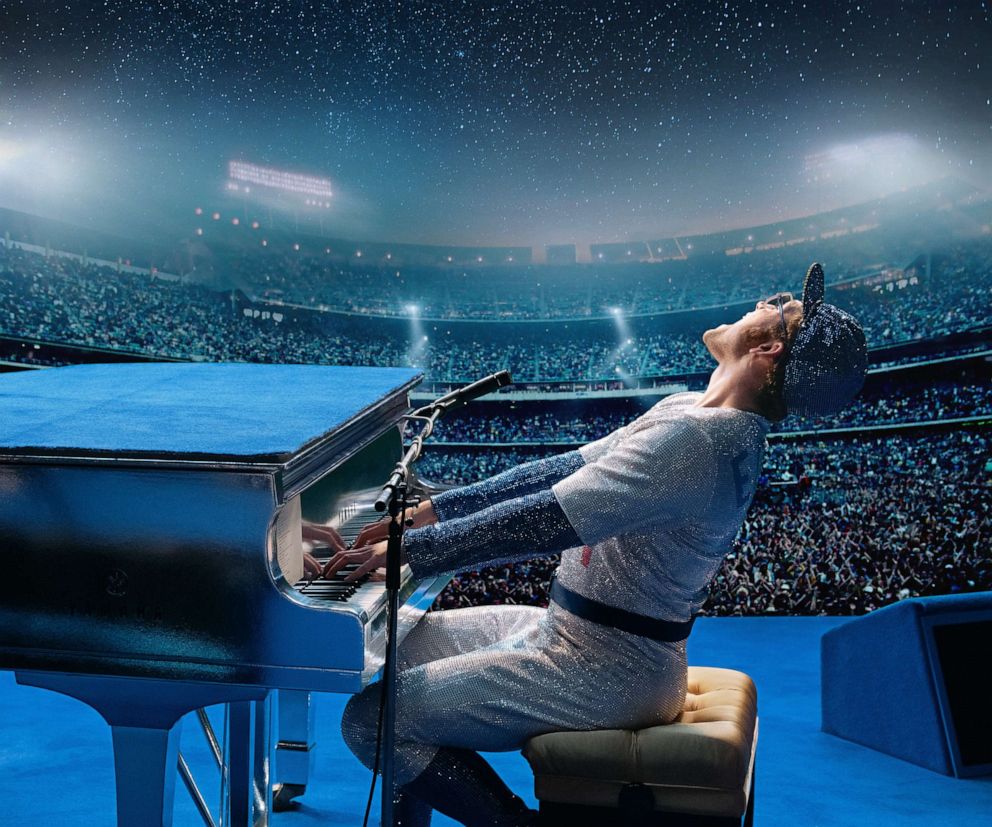 Download the all new "Popcorn With Peter Travers" podcasts on Apple Podcasts, Spotify, Tunein, Google Play Music and Stitcher.
The biographical musical is based on the life of the iconic musician. And while he wasn't on set daily, he did offer his support and guidance in telling his life's story.
"He was there to use as a resource for us," Fletcher said. "He'd pick up the phone."
"Having him there as a resource was incredible," said Egerton. "Because it meant the whole experience for me became intensely personal. The most important thing you do as an actor when people say 'how do you prepare', it's that regardless of who you're playing, you fall in love with them because you have to become them. So when I developed this friendship with Elton, that was a very intense feeling."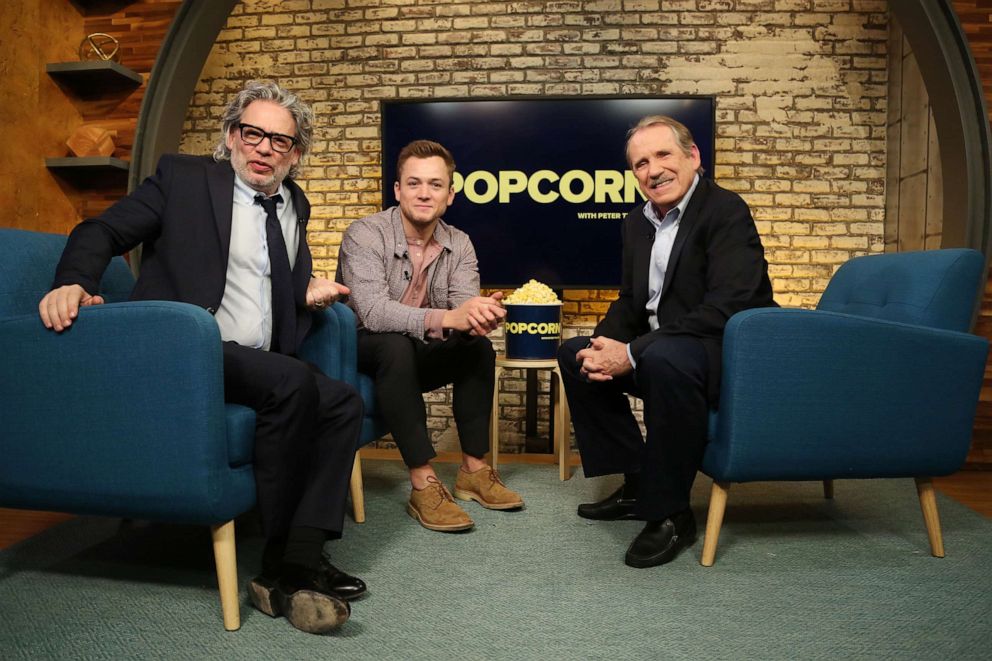 "Rocketman" is in theaters everywhere Friday.
Watch the full interview with Peter Travers and Carmen Ejogo in the video above.