International tennis icon Serena Williams said that she is now motivated to "work harder" for her family when she returns to the court after giving birth to her daughter, Olympia.
"I'm having the best time as a mom," Williams, 36, told "GMA" anchor Robin Roberts. "I just walked out and was giving her extra hugs and extra kisses."
The 23-time Grand Slam winner said Olympia brings out "patience in me."
"And I love that about her," she added.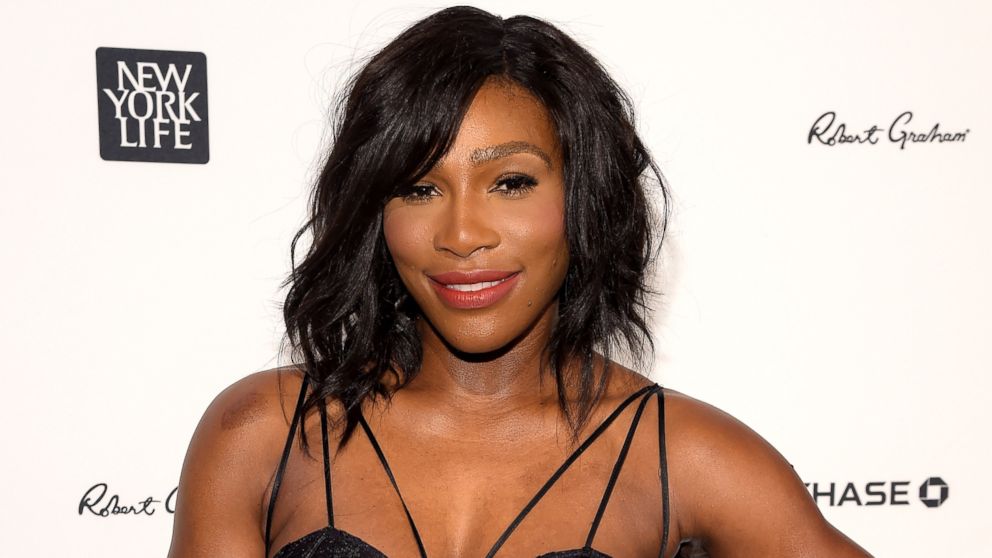 Williams welcomed her daughter on Sept. 1, 2017, along with husband Alexis Ohanian, whom she wed in November 2017.
In her new HBO Docu-series, "Being Serena," she gives fans unprecedented access to some of the most intimate moments over her whirlwind past year.
She said she hopes Olympia will be able to look back at the series when she is older.
"When I was younger my dad ... always shot video of myself and our whole family," Williams said. "I wanted to do the same thing for Olympia. And I wanted to start with, you know, her in my belly."
"I wanted to just kind of shoot some stuff," she added. "So one day I would be able to go back ... and show her."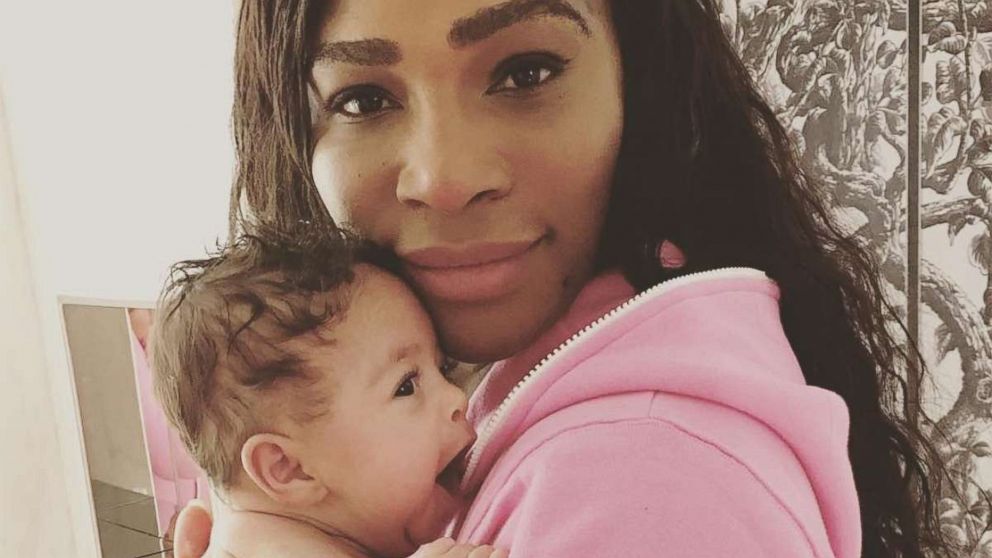 Williams added that the series offers fans a look at a side of her life they may not have seen before.
"When I'm on the court, that's not necessarily me. That's just my tennis two hours of the day," she said. "There's the mom, I can say now. There's the wife, I can say now."
"It's just me," she added. "It's just Serena. I'm just being myself."
Williams also opened up about her recent health scare after she gave birth to her daughter. Despite having an easy pregnancy, she said things took a drastic twist shortly after going into labor.
During her "amazing" pregnancy, Williams said she "didn't have a day of morning sickness."
"I didn't have anything wrong," she added. "Then I got to the hospital, and then I had to have an emergency C-section."
"Then everything was fine for the first, like, you know, eight to 12 hours," she said. "Then it was after that that things started going crazy."
In an interview with Vogue magazine earlier this year, Williams revealed that she underwent multiple operations after sustaining a pulmonary embolism the day after her emergency cesarean section.
The international tennis champ told ABC News that she has "dealt with a lot of issues" with her health in the past, including "blood clots in my lungs" and "everywhere in my body."
"So I was like, OK, if I have this symptom, I need to tell someone straightaway that, you know, we need to run these tests," she said. "So when I did have the symptom, that's what I did."
Williams added that she is aware that had she not communicated with her doctors, "things could've ended up different."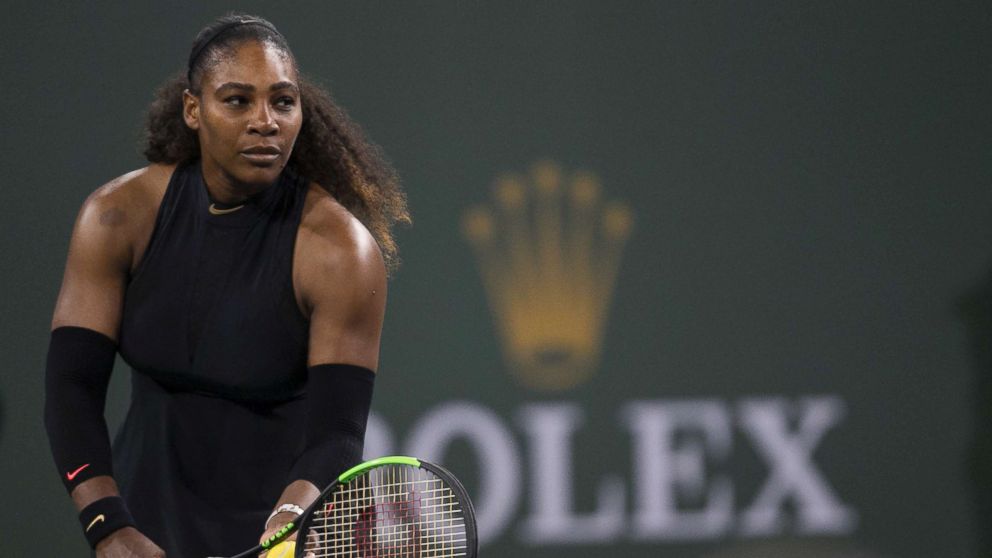 She's still in the process of fully recovering from the medical ordeal, she said, adding that "it hasn't been easy for me."
She said her husband has been a huge support for her during the entire process.
Earlier this year, Ohanian surprised Williams with multiple billboards to welcome her back to the tennis world after she gave birth. The billboards referred to her as the "G.M.O.A.T." or the "Greatest Momma of All Time" and featured photos of her and Olympia.
"I was so surprised," Williams said of when she first saw the billboards. "I was like, 'Aww, that's so nice,' and then I saw another one, I was like, 'Wow, this is crazy,' and then it was four. I just really was lost for words. And I was crying."
Williams' advice for her friend Meghan Markle: 'Eat cake'
Williams also shared some of her wedding day advice for her friend Meghan Markle, who has her own big day coming up next month.
"I just think it's so important to enjoy the moment," Williams said. "You know, and eat cake. I didn't get to eat mine at the wedding."
Williams added that they "forgot" to eat the cake because they were "having so much fun."
"If I could give her any advice, it would just be to enjoy the preparation, enjoy the planning," Williams added. "It goes so fast."
Williams added that "we'll see if I can make it" to the royal wedding between Markle and Prince Harry, which she says falls during one of her tournaments.
At the moment, she's focused on preparing for the French Open, her first Grand Slam since giving birth.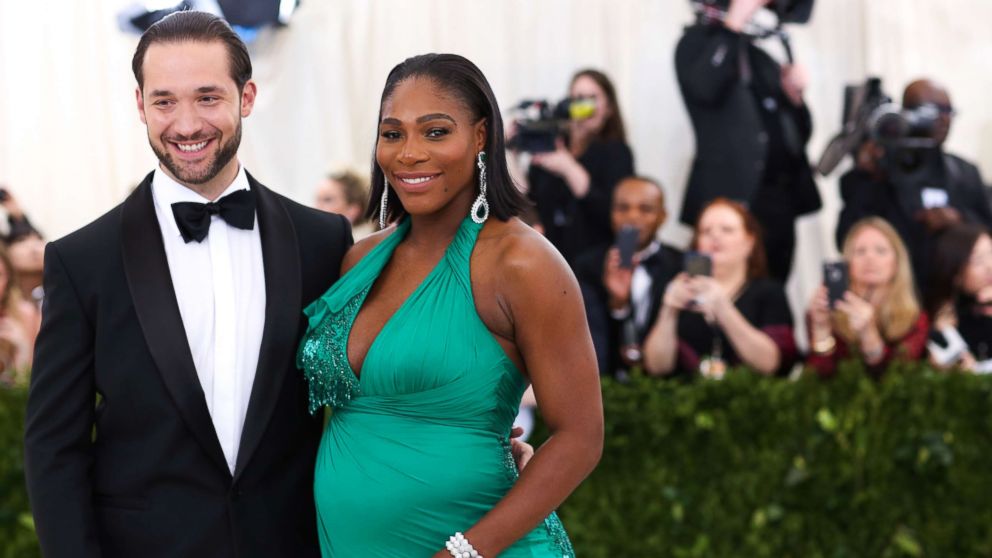 She said she feels "honored" to have the "reception of everyone" as she prepares to hit the court again.
"It actually makes me want to work harder. It makes me want to do better," she said. "Most of all, I just want to do it for me, and for ... my family."