Meet Izzy.
The vivacious 17-year-old from Michigan is as fierce as she is determined.
Despite her adversities in life, she's taught herself how to play the piano and has dreams of becoming a doctor.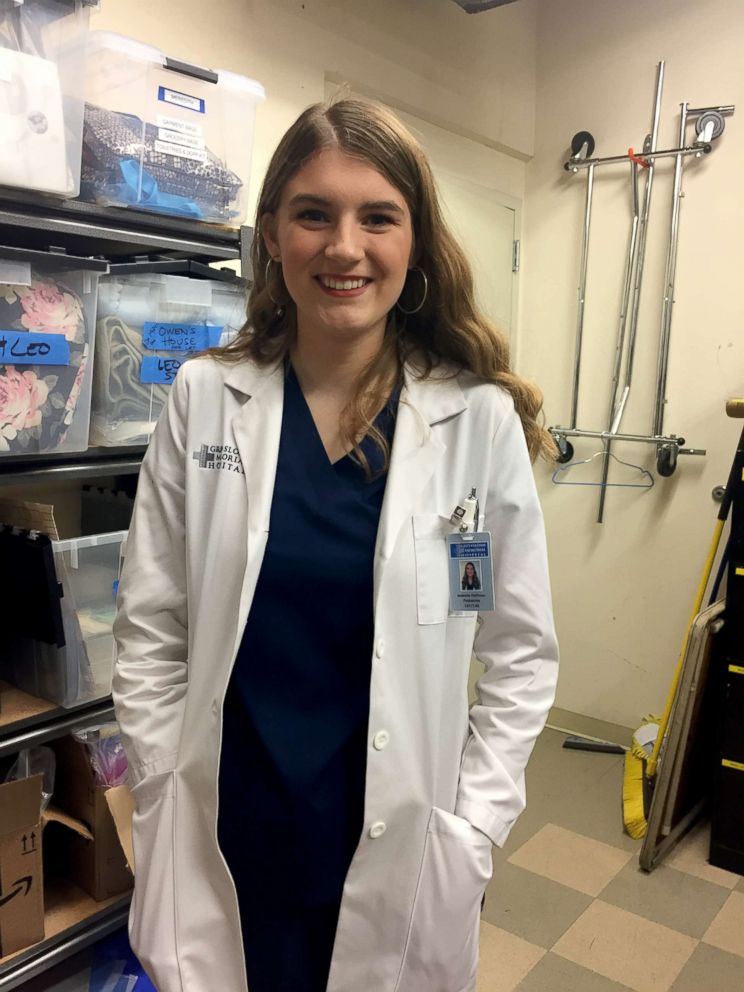 Izzy's love for the medical field was emboldened by the hit drama "Grey's Anatomy" in her early teens when she was diagnosed with Wilson's Disease, a genetic disorder that prevents the body from removing excess copper.
"I started watching the show four years ago when I got really sick and I didn't go to school because I was so sick," Izzy told "Good Morning America." "It was a really cool way for me to be able to escape the frustrations of the life I was living."
Flash forward and here enters the cast of "Grey's Anatomy," who came through with a big surprise thanks to Disney and Make-A-Wish Foundation.
While Izzy's original wish was to meet Dr. Grey herself, Ellen Pompeo, the cast went above and beyond by organizing a visit for Izzy and her family to a working set of "Grey's Anatomy" and spend the day with the entire cast.
"It was honestly pretty surreal and it took me a little while to process what it was like and that I was actually there," Izzy said. "It was honestly a really, really cool experience."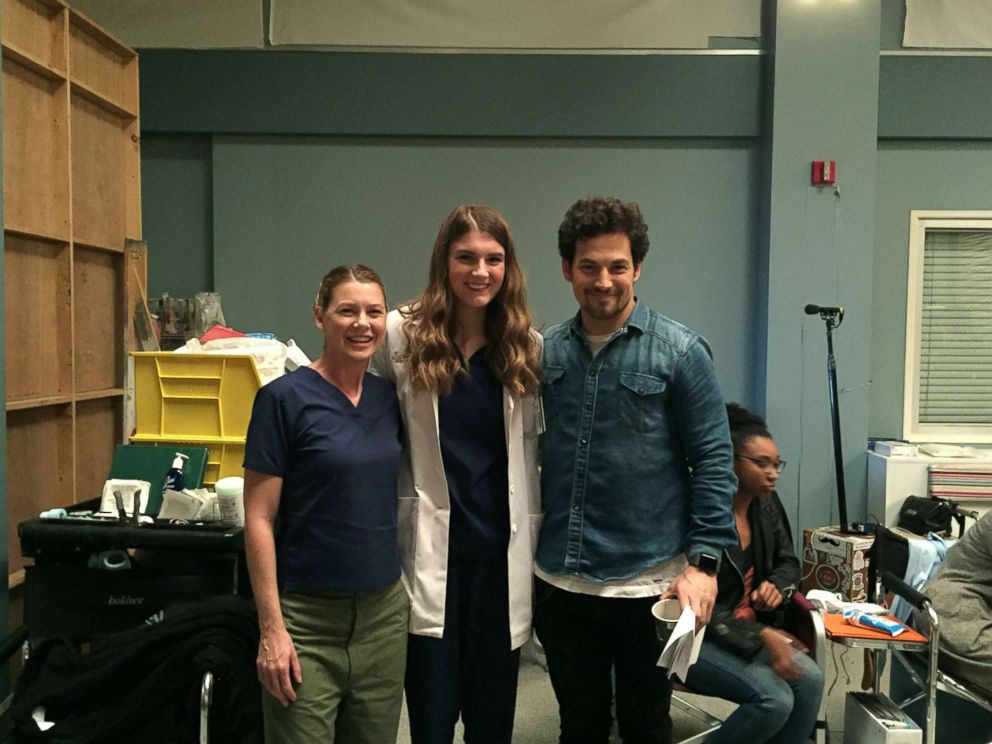 Izzy got the chance of a lifetime to roam the halls of Grey Sloan Memorial Hospital as an attending physician alongside Pompeo and Giacomo Gianniotti, who plays Dr. Meredith Grey's new love interest in the show, Dr. Andrew DeLuca.
After speeding across the studio lot to meet the wardrobe and props departments, Izzy even got to direct a scene, yelling "action!" on the set to kick it off.
"This was such a great day," Pompeo tweeted.
According to the National Institutes of Health, Wilson's Disease causes copper to build up in the liver, brain, eyes and other organs. Without treatment, high copper levels can cause life-threatening organ damage.
Izzy is also taking the time to educate people about her diagnosis, advocating for kids who have might be going through the same experience as she did.
"It took about five months for me to be able to be diagnosed and if I would have been diagnosed sooner, I would have been a lot healthier and would have been living a lot easier of a life than I do now," she told "GMA."
By speaking about her illness, Izzy hopes to bring more attention to Wilson's Disease and hope for more people to be quickly diagnosed as a result.
Izzy affirmed, "I would have been a lot healthier and would have been living a lot easier of a life than I do now. And I know a lot of kids go a lot longer than needs to be diagnosed – they live with a lot more complications and if Wilson's was more talked about...a lot of these kids wouldn't be struggling as much as they are."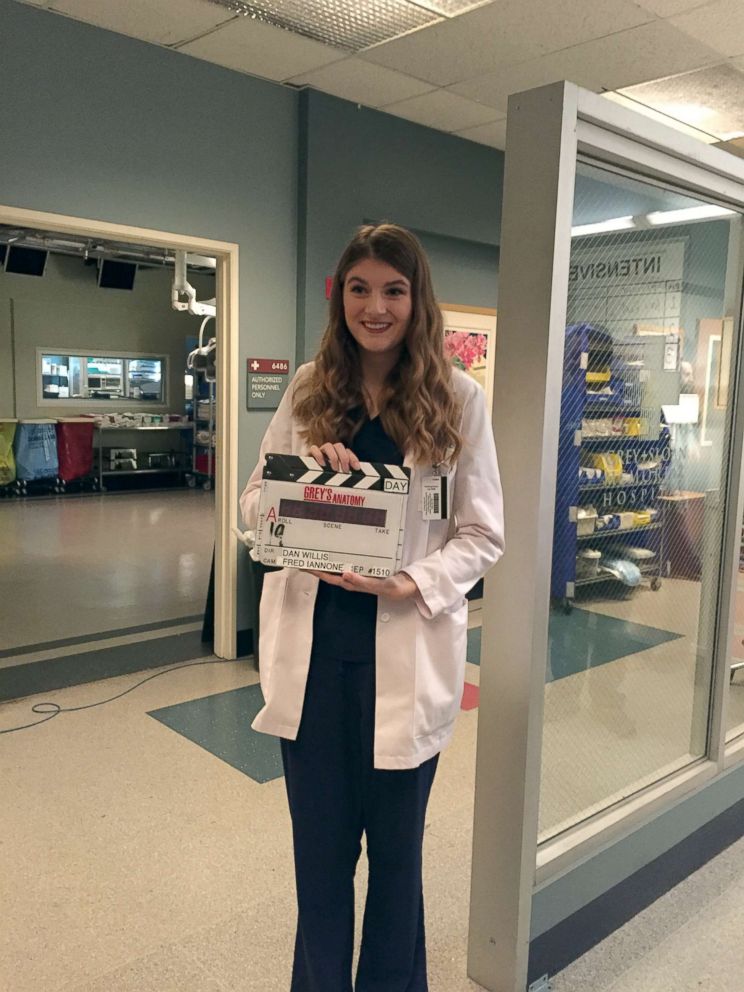 Izzy told "GMA" after it was all over that it was hard to put the entire experience into words. She's thankful for Make-A-Wish for granting her extra special day, saying "The Make-A-Wish experience is almost exactly like what you saw in the video: a really cool, upbeat, fun experience that's not something that kids feel bad about getting wishes that it's not everything that they wanted because Make-A-Wish does the very best they can to grant a wish and then do a little bit more."
This is the 18th Make-A-Wish fulfillment by the cast of "Grey's Anatomy." Currently, more than 10,000 Disney wishes are granted every year through the Make-A-Wish Foundation, and the number continues to grow.
Disney is the parent company of ABC News and "Good Morning America."