Kanye West has remained in the headlines recently, and this time it's finally about his music. The rapper released his eighth studio album, simply titled, "ye," Friday.
Interested in
Kanye West?
Add Kanye West as an interest to stay up to date on the latest Kanye West news, video, and analysis from ABC News.
The seven-track album is only 23 minutes long, and features Kid Cudi, Young Thug, Jeremih, Ty Dolla $ign and Nicki Minaj.
It includes songs such as "I Thought About Killing You," "Wouldn't Leave," which talks about his wife Kim Kardashian West's reaction to when he said slavery was a "choice" on TMZ last month, and "Violent Crimes."
West, 40, premiered his new album at an intimate listening party in Jackson Hole, Wyoming. It's the same mountainous town where the rapper recorded much of the music.
His wife, Kardashian West, 37, along with Jonah Hill, Big Sean, Pusha T, Nas and Chris Rock were among the celebrity guests at the listening party, according to photos on social media.
Rock, according to People magazine, introduced the album inside the listening party and even revealed the album title.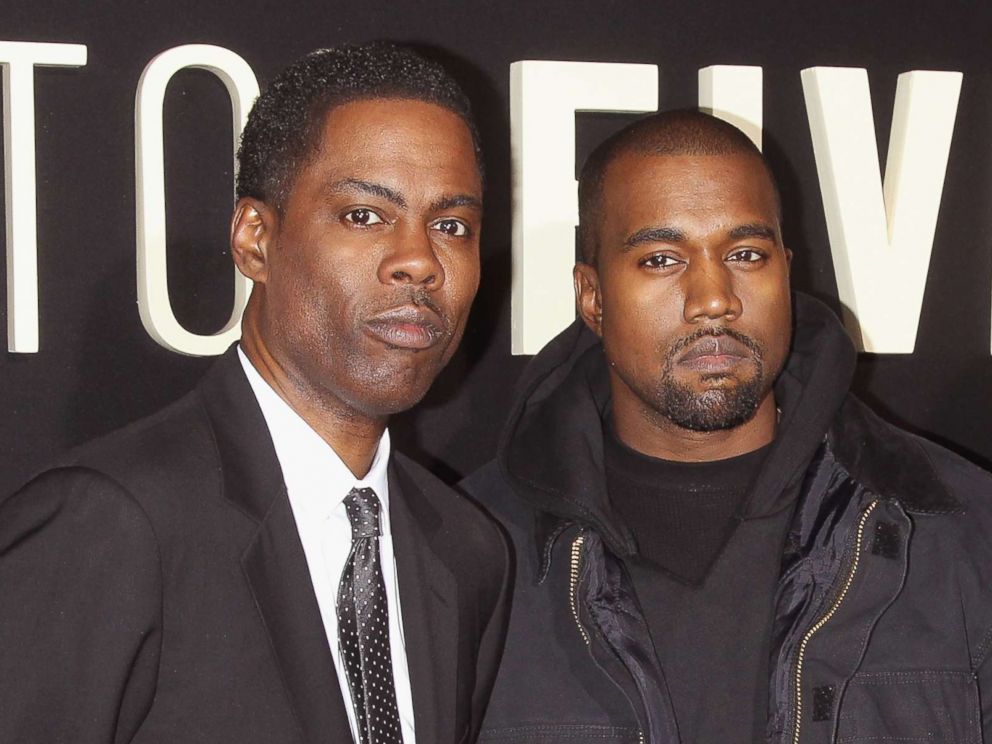 "Welcome to the world premiere of the latest opus from the one and only Kanye West entitled 'ye,'" Rock said. "Remember this rap music, hip-hop music, is the first art form created by free black men. And no black man has taken more advantage of his freedom than Kanye West.
"Listen without prejudice," he advised.
And so we did. Here's four things we learned from "ye."
1. He's bipolar
The album cover for West's "ye" reads in lime-green font: "I hate being bi-polar it's awesome." The cover also shows a photo of mountains, presumably from Jackson Hole.
And during a song titled "Yikes," Ye raps: "That's my bipolar ... Ain't no disability, I'm a superhero / I'm a superhero!"
To the media trying to demonize my husband let me just say this... your commentary on Kanye being erratic & his tweets being disturbing is actually scary. So quick to label him as having mental health issues for just being himself when he has always been expressive is not fair

— Kim Kardashian West (@KimKardashian) April 25, 2018
West revealing that he has bipolar disorder comes after his wife, Kardashian West, warned "the media" about labeling West as "being erratic" and his "tweets being disturbing."
"So quick to label him as having mental health issues for just being himself when he has always been expressive is not fair," she added.
2. How he feels about Tristan Thompson allegedly cheating on Khloe Kardashian

Kardashian, 33, and Thompson, 27, welcomed their daughter True Thompson back in April, just two days after TMZ and The Daily Mail published video and photos that appeared to show Thompson kissing other women.
Neither has commented on the reports, but now Kardashian's brother-in-law has ... in a song.
"All these THOTs on Christian Mingle / That's what almost got Tristan single," West raps on one track. "If you don't ball like him or Kobe / Guarantee that b---- gon' leave you."
3. How his wife felt about his "slavery" is a choice comment on TMZ

West said on TMZ Live last month that 400 years of slavery in America "sounds like a choice." The comments drew immediate harsh backlash from activists, politicians and celebrities. But on "ye," West also revealed that he drew condemnation from his own wife.
"Wife calling screaming saying we're about to lose it all / I had to calm her down 'cause she couldn't breathe / I told her she could leave me now but she wouldn't leave," he raps on a song titled, "Wouldn't Leave".
He continues, "For any guy that ever f------ up...ever embarrassed their wife / She told you not to do that s--- / She told you you were gon' f--- the money up / Now you're testing her loyalty."
"This is what they mean for better or for worse, huh?" he asks on the song.
4. Why he continues to admire President Donald Trump

West has been open about his admiration for the president, even calling Trump "my brother." Many of his fans cried foul, noting that most of his advocacy and rap lyrics seem to paint a different person on the opposite side of the political spectrum than Trump.
But on "ye," the rapper reaffirms his support for Trump. "Just a different type of leader / We could be in North Korea," he raps.