Tom Berenger is a familiar face from some of the most iconic films in history: "Looking for Mr. Goodbar," "The Big Chill," "Platoon" and "Major League" are just some of Berenger's biggest hits.
The actor stopped by ABC News studios and talked about why he wanted to take on the role of a Vietnam veteran in the new film, "American Dresser."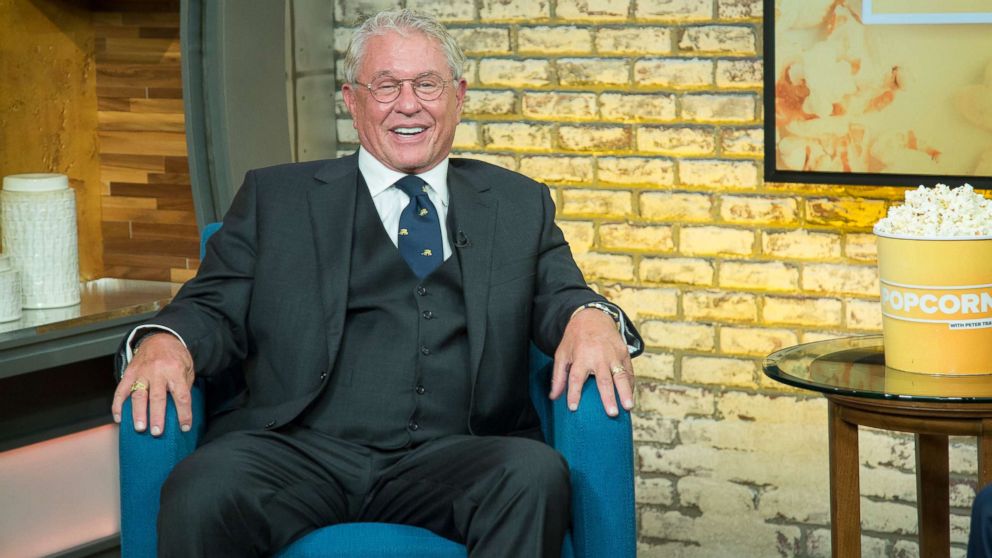 "I just liked the characters. I liked the story, I liked the dialogue," Berenger said on "Popcorn with Peter Travers." "I thought there was some good humor in there, I thought it was funny. To me it had that same road humor that 'Butch Cassidy and the Sundance Kid' had."
In the film, Berenger's character John Moore and his buddy Charlie, played by Keith David, take on a cross-country motorcyle journey after learning shocking news. Along the way, the duo come across a serie of offbeat characters and take in some important life lessons.
The film marks Berenger's return to the big screen after a recurring role on the TV series "Major Crimes." Berenger was set to make a one-time appearance on the show, but the role evolved into a much longer stint.
"They had so much fun with the character -- the writers -- they just kept bringing me back," Berenger said. "He was kind of funny in his own way."
Despite his success, Berenger said he initially had a different career in mind.
"I actually wanted to go to West Point and be a career army office," Berenger, 69, told Peter Travers. "That didn't happen. Two guys in my class went, so I gave that up and ended up acting. And, of course, I've played a few generals and kernels and captains. I played an admiral once, a chief petty officer, a master gunnery sergeant and a gunnery sergeant."
Download the all new "Popcorn With Peter Travers" podcasts on Apple Podcasts, Spotify, Tunein, Google Play Music and Stitcher.
"American Dresser" is in theaters everywhere.
Watch the full interview with Peter Travers and Tom Berenger in the video above.