As any parent knows, trying to care for one baby is a lot, then multiply that by two for twins, and it's a lot to handle, as seen in a now-viral video.
The video, which went viral on TikTok, shows Alexis LaRue, 22, trying to hold her twin 7-month-old daughters, Camila and Elena, who weigh around 21 pounds each.
At just 5 feet 3 inches, LaRue, of St. Paul, Minnesota, has her hands full with more than 40 pounds of babies.
"It's a no for me," LaRue captioned the video, which has more than five million likes.
LaRue told "Good Morning America" that her daughters, who were born in March, are in the 92nd percentile for their weight, and the 98th percentile for their height, according to their last pediatrician visit.
The girls weighed six pounds each at birth and have continued to grow into the healthy, happy babies they are today, according to LaRue, who said her fiancé, the girls' father, is 5 feet, 11 inches tall.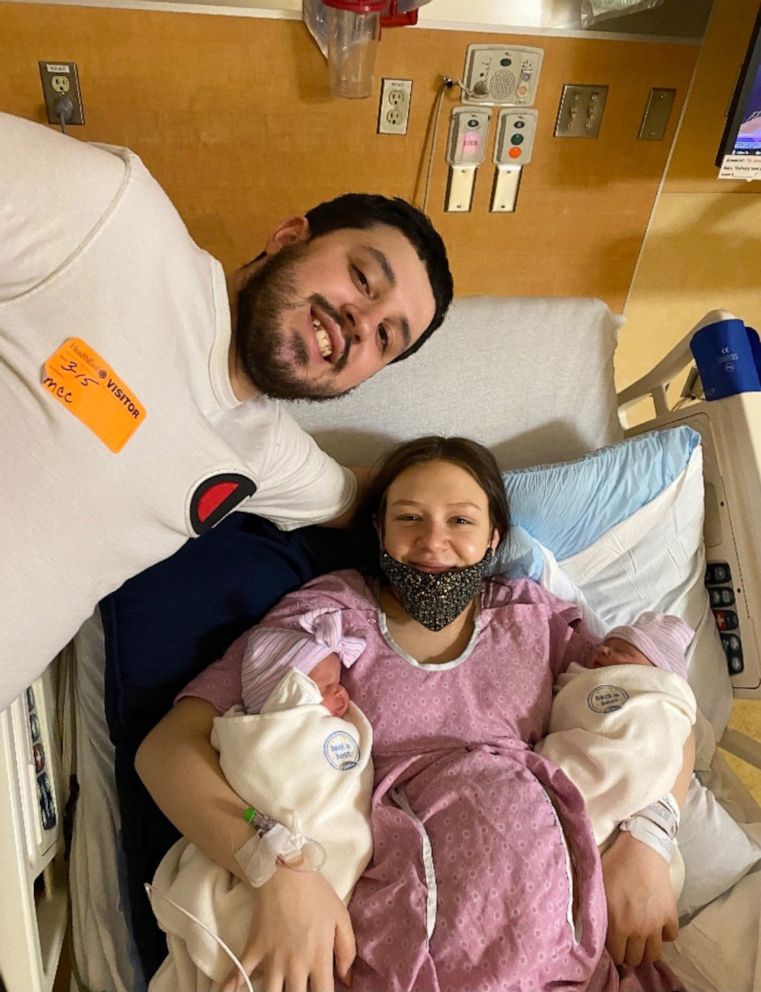 "They're very calm babies and they're not very needy and I think it's because they have each other," she said. "They're super energetic and they're just very good babies."
LaRue, a stay-at-home mom, started sharing videos on TikTok when she first learned she was pregnant with twins in order to interact with other moms of twins.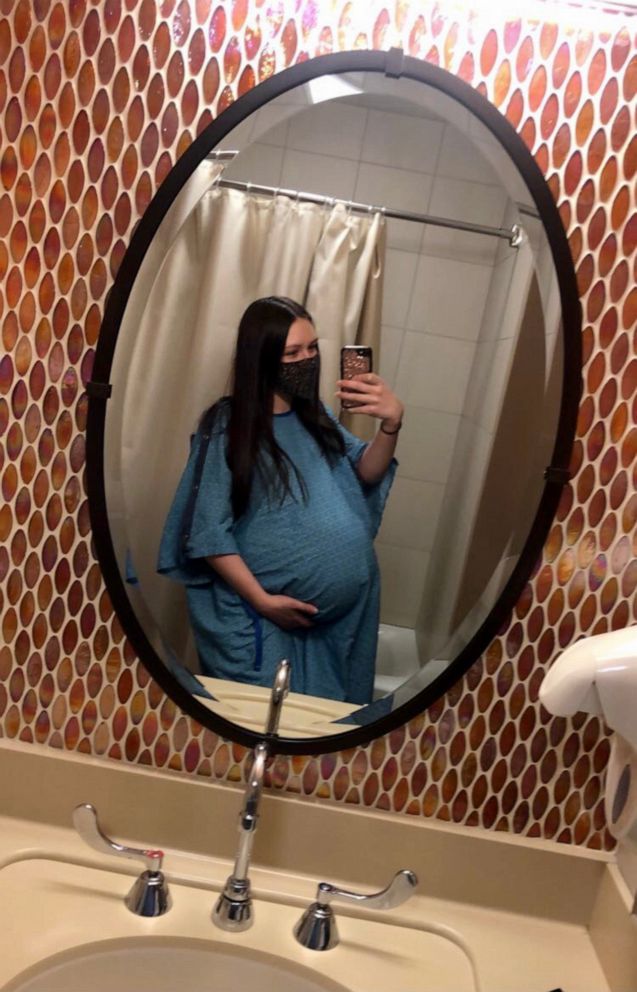 She started sharing videos of Camila and Elena once they were born, and said they attract attention not only online, but wherever they go in-person too.
"Literally anywhere we go, I always get stopped," said LaRue. "A lot of people say, 'There's no way those are your babies,' because I'm so small and they're pretty big. People ask all the time to see a picture of me when I was pregnant, and people make comments all the time that I'm so small and I have big babies."
Though the comments left on social media are overwhelmingly positive, LaRue said she does see some negative comments about the babies' size.
"What helps me is I know their pediatrician isn't concerned," she said. But it's important that we talk about not body-shaming babies because they're people too and they come in all shapes and sizes."
"I love my babies," LaRue continued. "They're perfect to me."