A 2-year-old and his baby sibling are getting love from millions on TikTok after their mother posted a video of the toddler's talent for keeping his sister from crying.
Kristen Reformato, of New Jersey, said this isn't the first time her son Beau acted as baby whisperer to her 6-month-old daughter, Ainsley. But when she recently caught it on camera, she knew she had to share it.
"My sister was like, 'You have to put this on TikTok,' so it was actually my first TikTok post," Reformato told "Good Morning America," adding that Ainsley was 5 months old when the video was taken. "On TikTok we're at 4.5 million [views] for that particular video. It's crazy."
2-year-old Beau calming his 6-month-old sister Ainsley has racked up millions of views on TikTok.
Reformato said parenting blogs and news outlets have been sharing the footage, which shows Ainsley crying as she lays next to Beau. Beau then tells her, "It's OK. Take a deep breath."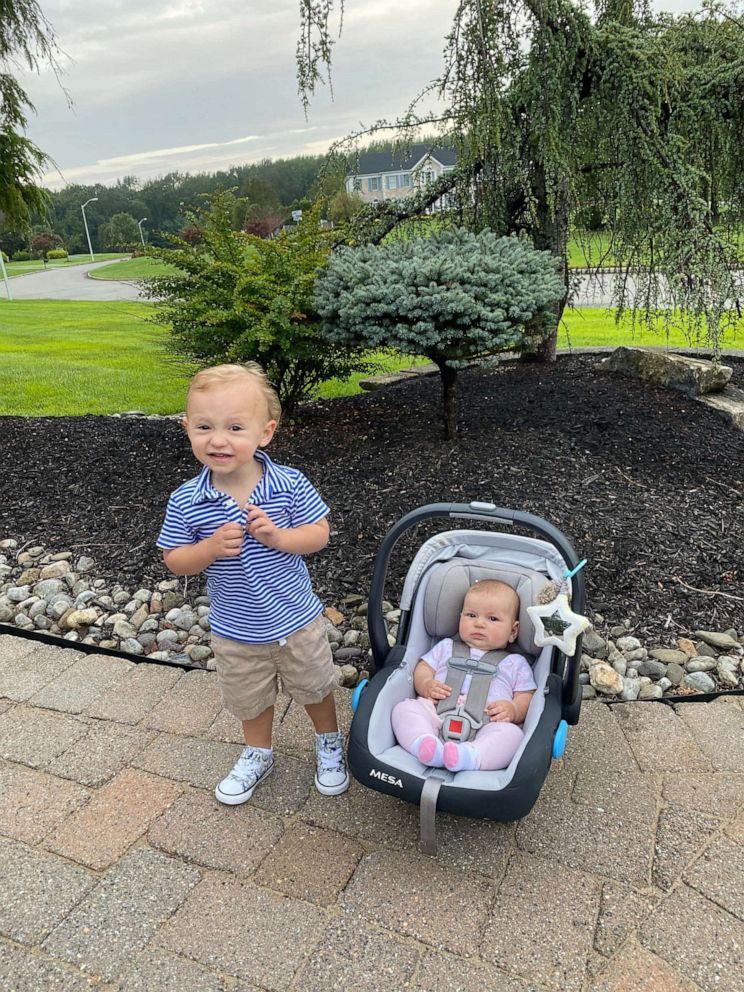 Reformato had been putting he kids down for a nap and was about to snap a photo for her husband, Vincent, when the sweet moment occurred.
Beau is always very outgoing, his mom added, and loves waving to grocery store shoppers and caring for his baby sister.