Take the edge off this Thanksgiving with apple cider mimosas. They'll put a seasonal spin on your favorite fizzy cocktail.
Simply set aside five minutes and a handful of ingredients to pull off this Turkey Day treat originally crafted by the blog Heart and Stove and shared with "GMA."
What you need
Champagne flutes
1 qt apple cider
1 bottle of your favorite champagne
1 tsp cinnamon
1 tsp brown sugar or coconut sugar
Apple slices for garnish, optional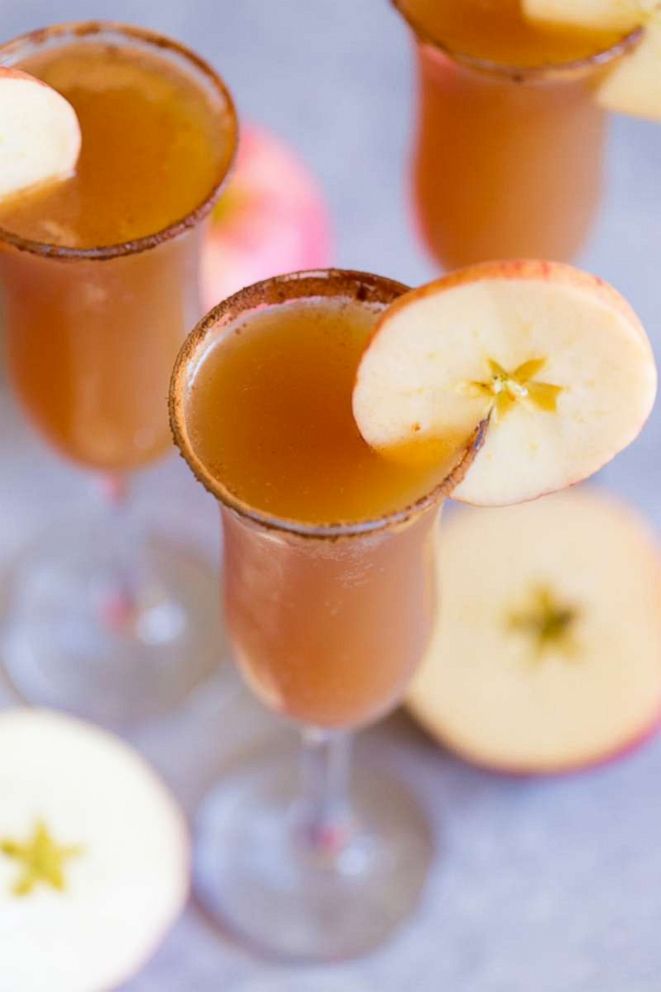 Instructions
In a small bowl or plate, mix together cinnamon and sugar.
Dip the rim of each champagne flute in a small bowl of water, then roll in the cinnamon sugar mixture.
Fill champagne flutes about halfway with apple cider. Top with champagne. Garnish with apple slice, if desired.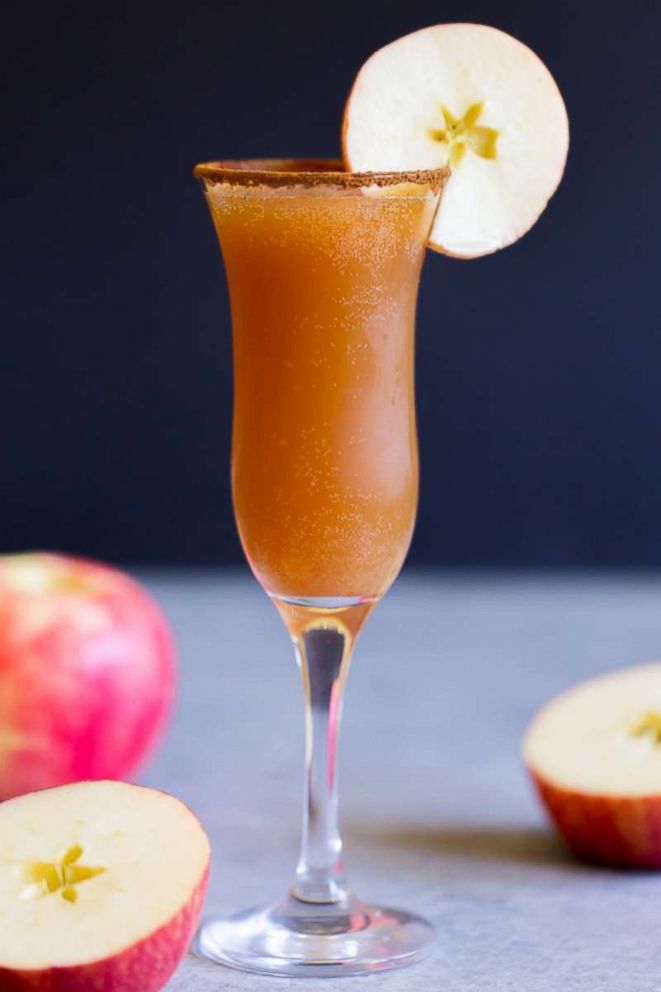 Additional tip from Heart and Stove...
Set a DIY mimosa bar and have the family pour their own.
Cheers!
Editor's note: This story was originally published on November 13, 2018.