New automated dumpling shop in NYC reimagines restaurant experience
Brooklyn Dumpling Shop's flagship location is in the East Village.
The future of restaurant innovation is here and one new dumpling shop in New York City has a post-pandemic grab and go concept for fresh, fast, easy eats.
The sleek new corner storefront at Brooklyn Dumpling Shop is officially open on the once again buzzing Saint Marks Place in Manhattan's East Village with a state-of-the-art experience.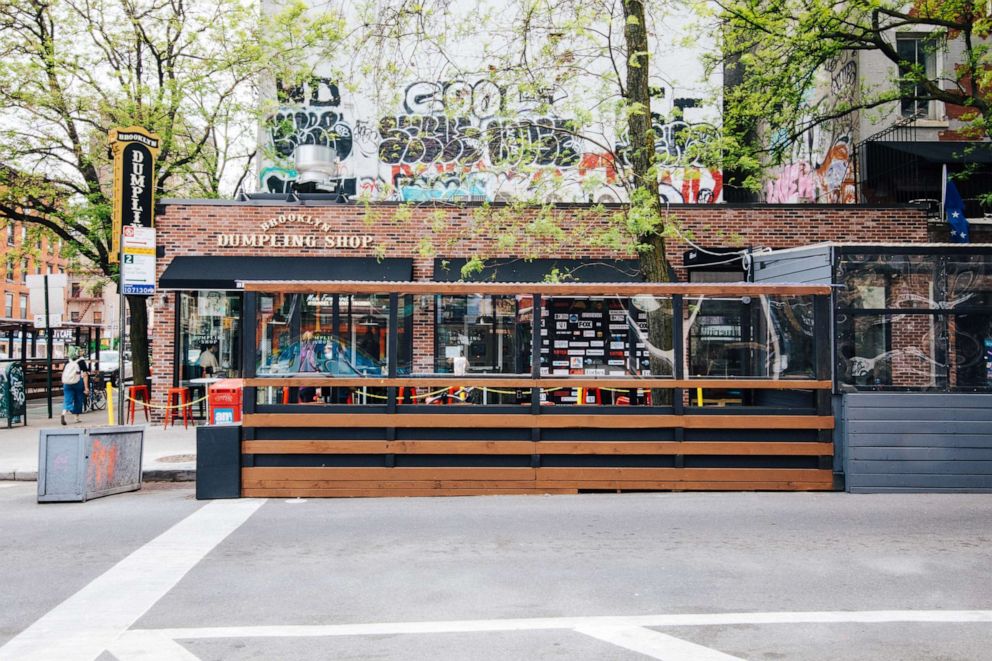 Upon entering the space, guests get a full look behing the glass enclosed Dumpling Lab -- a savory spin on Willy Wonka's confectionery -- where two chefs assess each batch of perfectly plump and pinched dumplings as they roll off a conveyor belt and place them into a steamer or griddle cooked to order.
Customers can choose to scan a QR code to order directly from their phone for completely touchless ordering or tap through the touchscreen menu on the kiosk and receive a printed ticket with a special barcode. When it's ready they get a text notification to pick it up from one of the temperature controlled ONDO food lockers -- lit blue for chilled drink orders and red for hot dumpling dishes -- along the the wall and scan their barcode to activate the locker door to automatically lift open.
As if each of those features are not futuristic enough, the Brooklyn Dumpling Shop will also feature a Bitcoin Trading Machine so customers can pay via cryptocurrency rather than cash or credit.
The innovative 24-hour quick service and Zero Human Interaction restaurant is the latest development from New York hospitality veteran Stratis Morfogen, known for a number of successful ventures from Phillipe Chow to Brooklyn Chop House. The new dumpling shop menu is a fresh extension of the latter that combined unique steakhouse staples and classic American diner favorites with traditional Asian dumplings.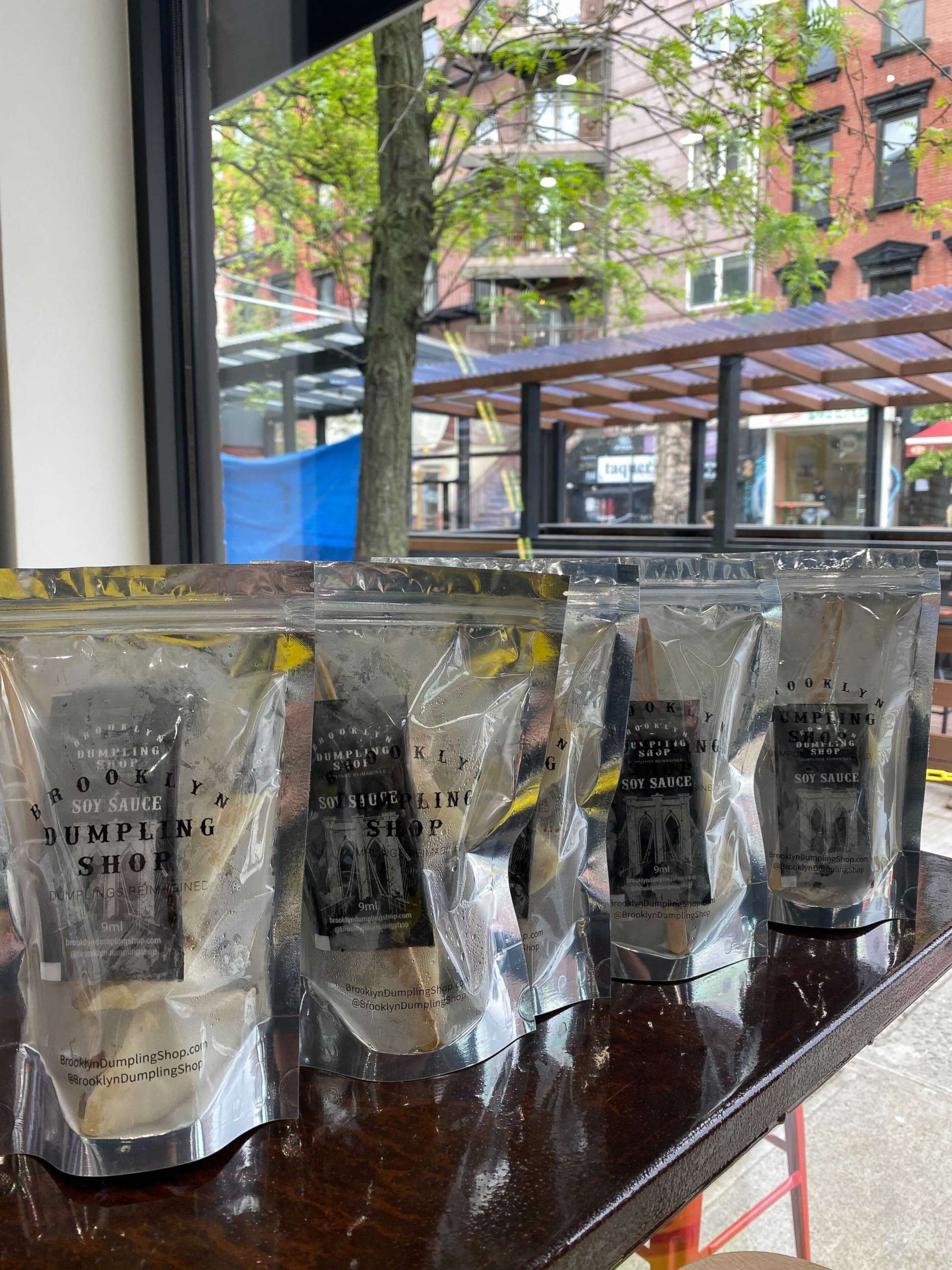 Brooklyn Dumpling Shop will eventually serve 32 unique dumplings including pastrami, lamb gyro, French onion soup, Philly cheesesteak, Reuben and bacon cheese burger. There will also be soup dumplings that can be customized with a choice of three different broths and dumplings to mix and match from matzo ball to wonton soup.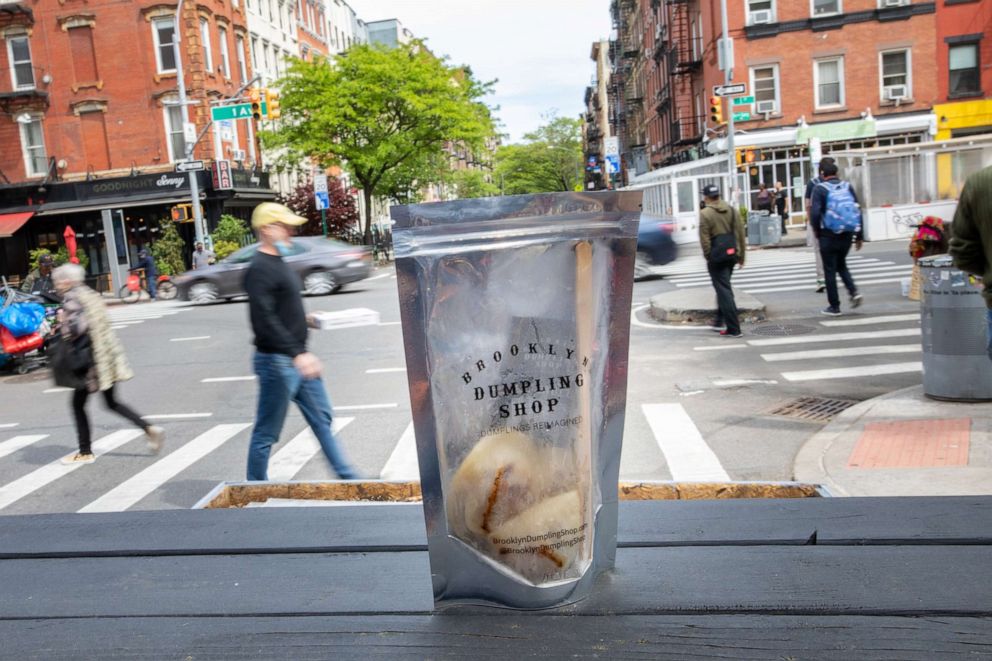 Additionally, the menu has lobster, veggie and peking duck spring rolls and even Morfogen's newly coined Cro'sumplings for breakfast, which are bacon, egg and cheese filled inside a flaky croissant cooked in the shape of a dumpling.
While the menu is far from traditional Chinese, executive Cantonesee chef Skinny Mei has overseen their unique culinary execution.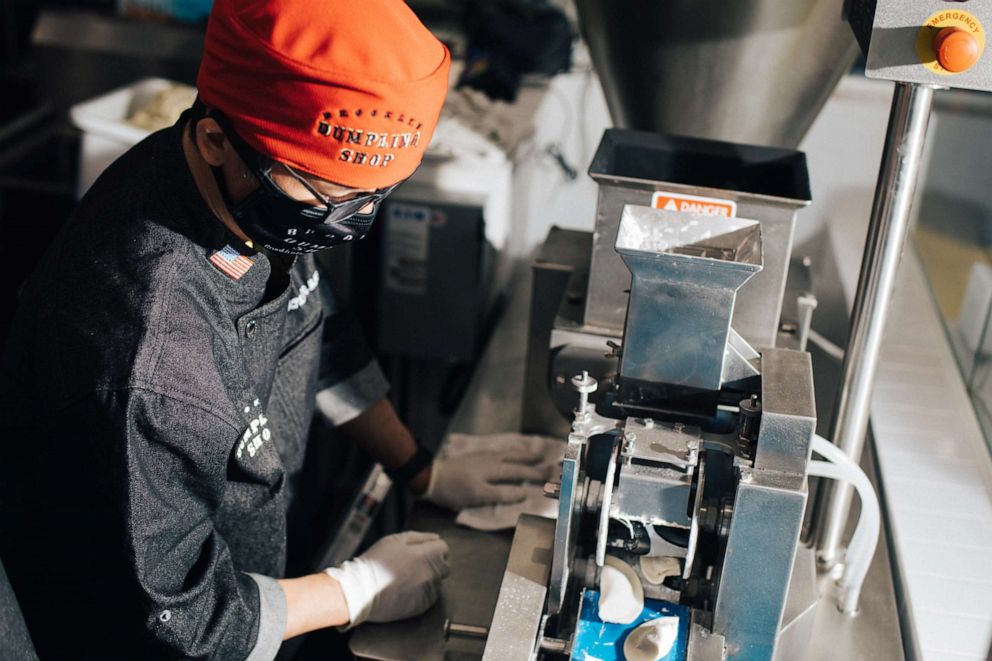 Mei, who was born in Beijing and came to New York City to launch his restaurant career, began as a sous chef at Philippe Chow in 2006 and went on to become Executive Chef at Brooklyn Chop House and now Brooklyn Dumpling Shop.
The new dumpling restaurant will have a franchise of locations, first opening in the northeast region and across a handful of college campuses before expanding the venture from Morfogen and his partners Cummins and Thomas globally in Singapore
Amid the pandemic Morfogen also finished his first book, "Damn Good Dumplings," with recipes for the delicious sandwiches reimagined as dumplings, which hit shelves in December.