Explore our GMA Valentine's Day guide with DIY ideas, gift picks for your Valentine or Galentine, romantic dinner recipes and more.
Interested in
Valentine's Day?
Add Valentine's Day as an interest to stay up to date on the latest Valentine's Day news, video, and analysis from ABC News.
Restaurant owner and James Beard Award-winning chef Michael Solomonov is spreading the love on Valentine's Day in the city of brotherly love.
Solomonov, known for his upscale Israeli fare at Zahav, partnered with Steve Cook to open The Rooster, located in the heart of Philadelphia.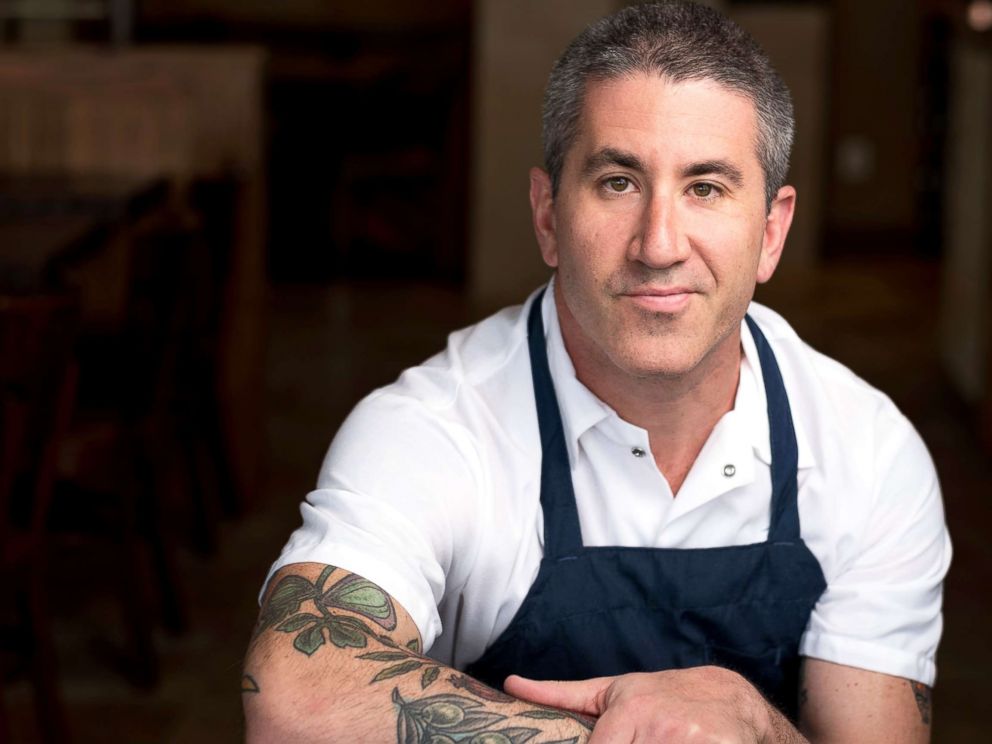 Patrons of Solomonov's deli help strangers in need. One hundred percent of profits are donated to Broad Street Hospitality Collaborative, which provides life-saving services to those who are homeless and hungry in Philadelphia.
But if you're not in Philadelphia on Feb. 14 to help spread some love, Solomonov shared a few favorite date night recipes to make for your special evening in.
Check out his full recipes for a delicious Israeli dinner for two.
Crispy Haloumi Cheese with Dates, Walnuts, and Apples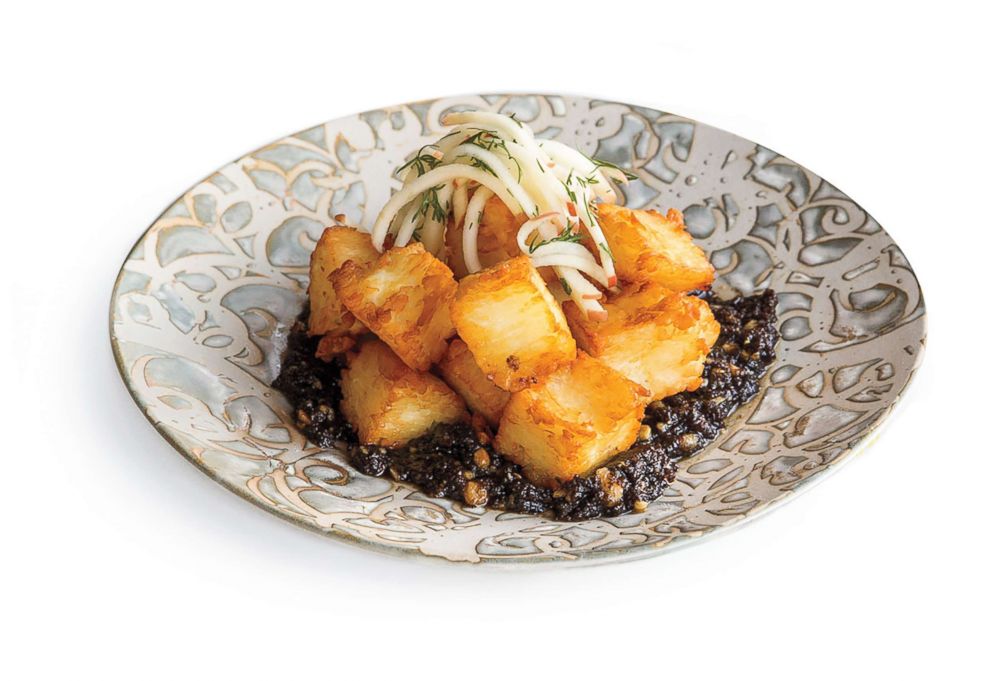 Serving size: 4
Ingredients:
1 cup roughly chopped dried dates
1/2 cup walnuts, toasted and chopped
1/3 cup olive oil
1 tablespoon sherry vinegar
1 tablespoon Kosher salt
1 tablespoon Canola oil
8 ounces haloumi cheese, cut into 1-inch cubes
1 apple, peeled and cut into matchsticks
Chopped fresh dill
1/2 teaspoon ground Urfa pepper
Directions:
Combine the dates, walnuts, olive oil, vinegar, a couple pinches of salt and ½ cup hot water in a food processor and puree until smooth. Set the date paste aside.
Film a skillet with canola oil and heat over medium-high heat until the oil is shimmering but not smoking. Arrange the cheese cubes in a single layer in the skillet and cook, turning, until the exteriors are golden and crisp, about 2 minutes per side.
Spread the date paste over the bottom of a serving plate and add the fried haloumi. Top with the apple, dill, and Urfa pepper, and serve immediately.
Pomegranate-Glazed Salmon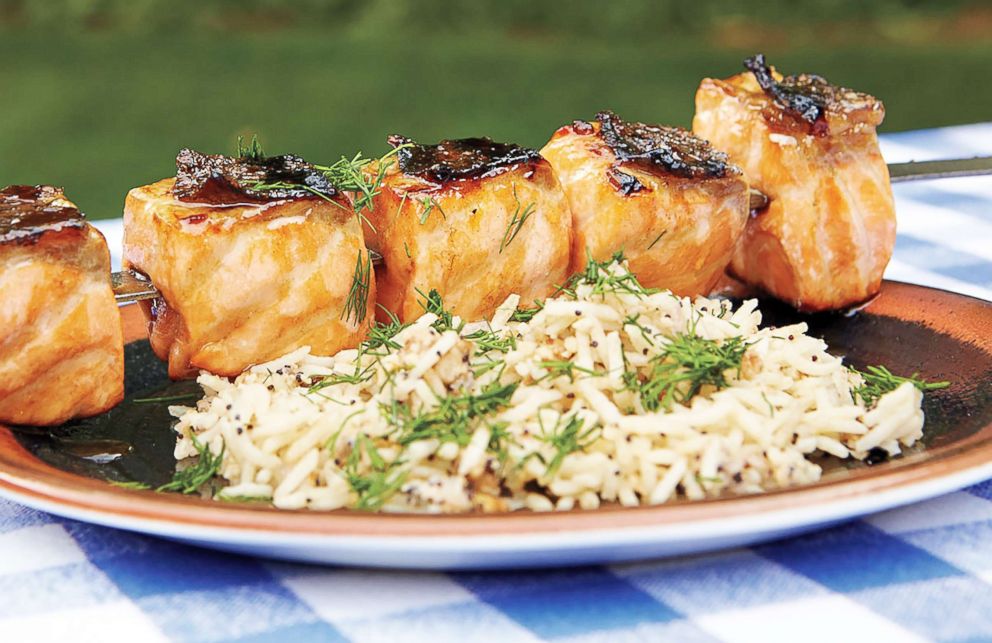 Serving size: 4

Ingredients:
1 small garlic clove, minced
1 tablespoon finely grated orange zest
1 1/2 teaspoons kosher salt
Pinch ground Aleppo pepper
1 skin-on salmon fillet (1 1/2 - 2 pounds)
Canola oil, for greasing the skewers
1/4 cup pomegranate molasses

Directions:

Mix the garlic, orange zest, salt, and Aleppo pepper in a small bowl. Sprinkle the mixture over the salmon on both sides and wrap loosely in parchment. Refrigerate for four hours.

Cut the salmon into one-inch pieces. Brush the skewers with oil. Thread the salmon pieces on the skewers and grill, skin side down, directly over hot coals.

While the skin side is cooking, brush the flesh side with the pomegranate molasses. When the skin is crisp, flip the skewers and brush the skin side with the pomegranate molasses.

Continue cooking until the fish is cooked through, about two more minutes. Serve.
Chocolate-Almond Situation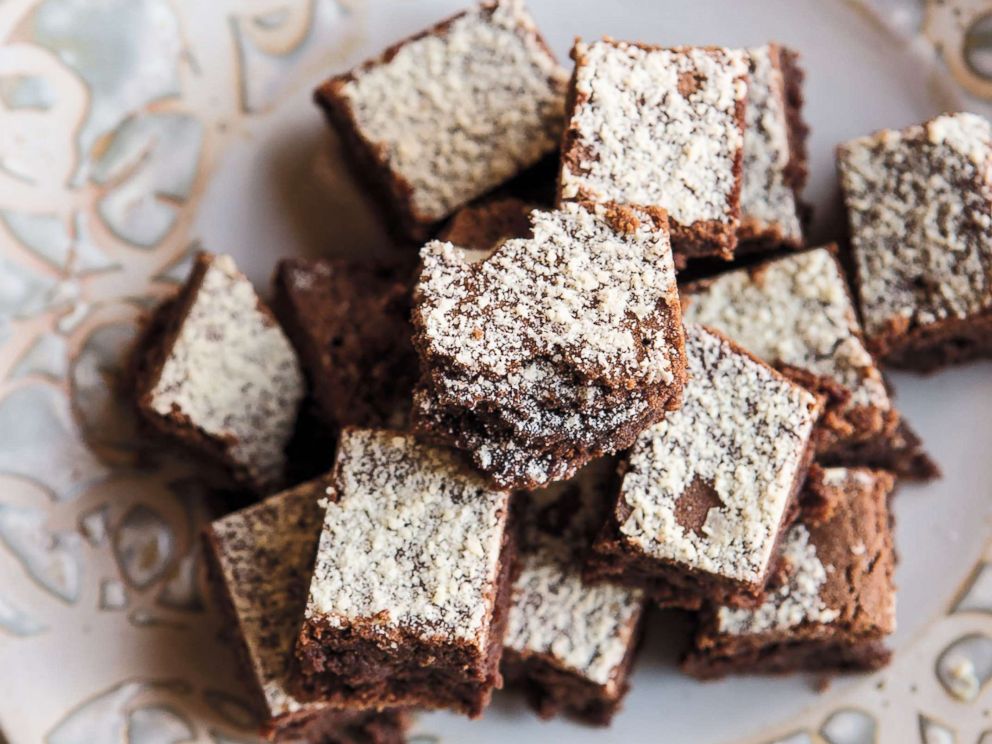 Serving size: 1 nine-inch round cake
It's hard to believe this recipe is gluten-free! I especially love it as a great alternative to flourless chocolate cake. And it's very easy to make. Almond flour gives the cake fantastic structure while remaining nice and moist—almost brownie-like in texture. The cake can be made ahead of time and cut into small cubes to serve with tea or coffee, or cut into big wedges for dessert.
Ingredients:
8 tablespoons (1 stick) unsalted butter, softened
1 cup sugar
Big pinch salt
2 scant cups chopped dark chocolate (at least 60% cacao; 11 ounces), melted and cooled slightly
4 large eggs, lightly beaten
1/2 cup almond flour

Directions:

Preheat the oven to 375 degrees, with a rack in the middle. Oil a nine-inch round or square cake pan, line the bottom with a round of parchment paper and oil the parchment.

Combine the butter, sugar, and salt in the bowl of a stand mixer fitted with the paddle attachment (or use a hand mixer and a big bowl) and beat on medium-high speed until pale and fluffy, about 2 minutes.

Add the melted chocolate and mix just until combined. Scrape down the sides of the bowl with a spatula and mix for another few seconds.

With the mixer on low speed, add the eggs, one at a time, beating until each one is incorporated before adding the next. Scrape down the sides of the bowl again, then add the almond flour and mix on low until just incorporated, about 10 seconds.

Pour the batter into the prepared cake pan and smooth the top with an offset spatula (the batter will be very sticky). Bake until a toothpick inserted in the center of the cake comes out clean, about 25 minutes. Let cool in the pan for 10 minutes before turning it out onto a wire rack to cool completely.
Recipes reprinted and excerpted from Zahav by Michael Solomonov and Steven Cook. Used with permission from Rux Martin Books/Houghton Mifflin Harcourt. All rights reserved.