USDA approves 1st ever 'cell-cultivated meat' for 2 American manufacturers
UPSIDE will cultivate and sell chicken grown from animal cells in bioreactors.
After years of research and rigorous testing, cell-cultivated meat will officially become part of the U.S. food system.
Emeryville, California-based manufacturer UPSIDE Foods, which gave ABC News a look inside its facilities earlier this year, and Good Meat a cultivated meat division of the plant-based egg substitute food technology company Eat Just, are the first U.S. Department of Agriculture-approved cell-cultivated chicken meat producer and has been fully approved by the U.S. government for commercial sales nationwide.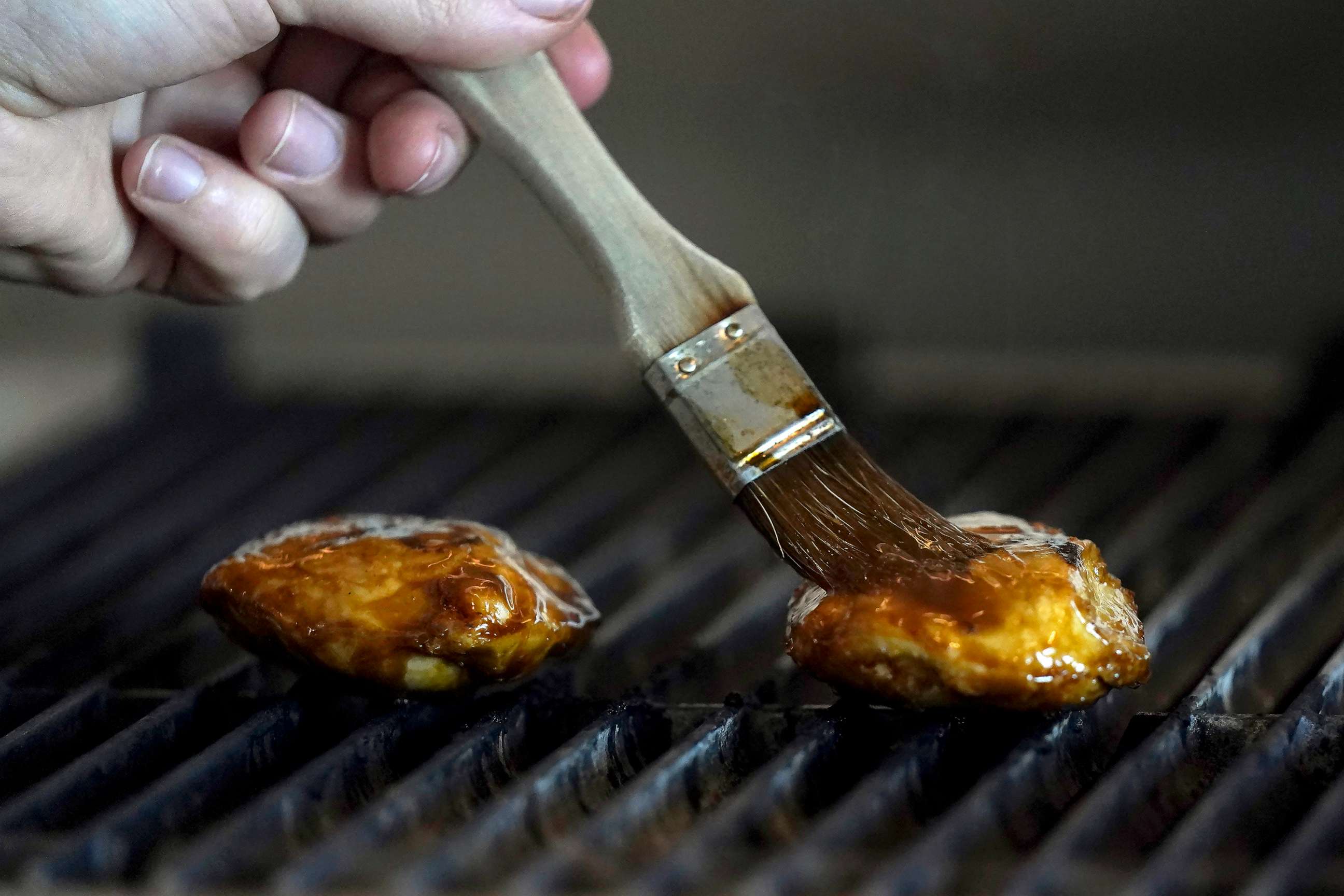 The food and agriculture manufacturing industry has hailed this as a "historic" moment -- after years of investment in UPSIDE Foods from Bill Gates, Richard Branson and Whole Foods founder John Mackey -- as scientists tout the lab-cultivated meat as a possible solution for global warming, inhumane treatment of animals and growing global hunger.
Good Meat, which previously won multiple regulatory approvals to sell its chicken in Singapore, will begin production for the American market and launch with restaurateur and chef partner José Andrés.
The Alameda, California-based company called the latest USDA and FDA approvals a "watershed moment for the burgeoning cultivated meat, poultry and seafood sector, and for the global food industry."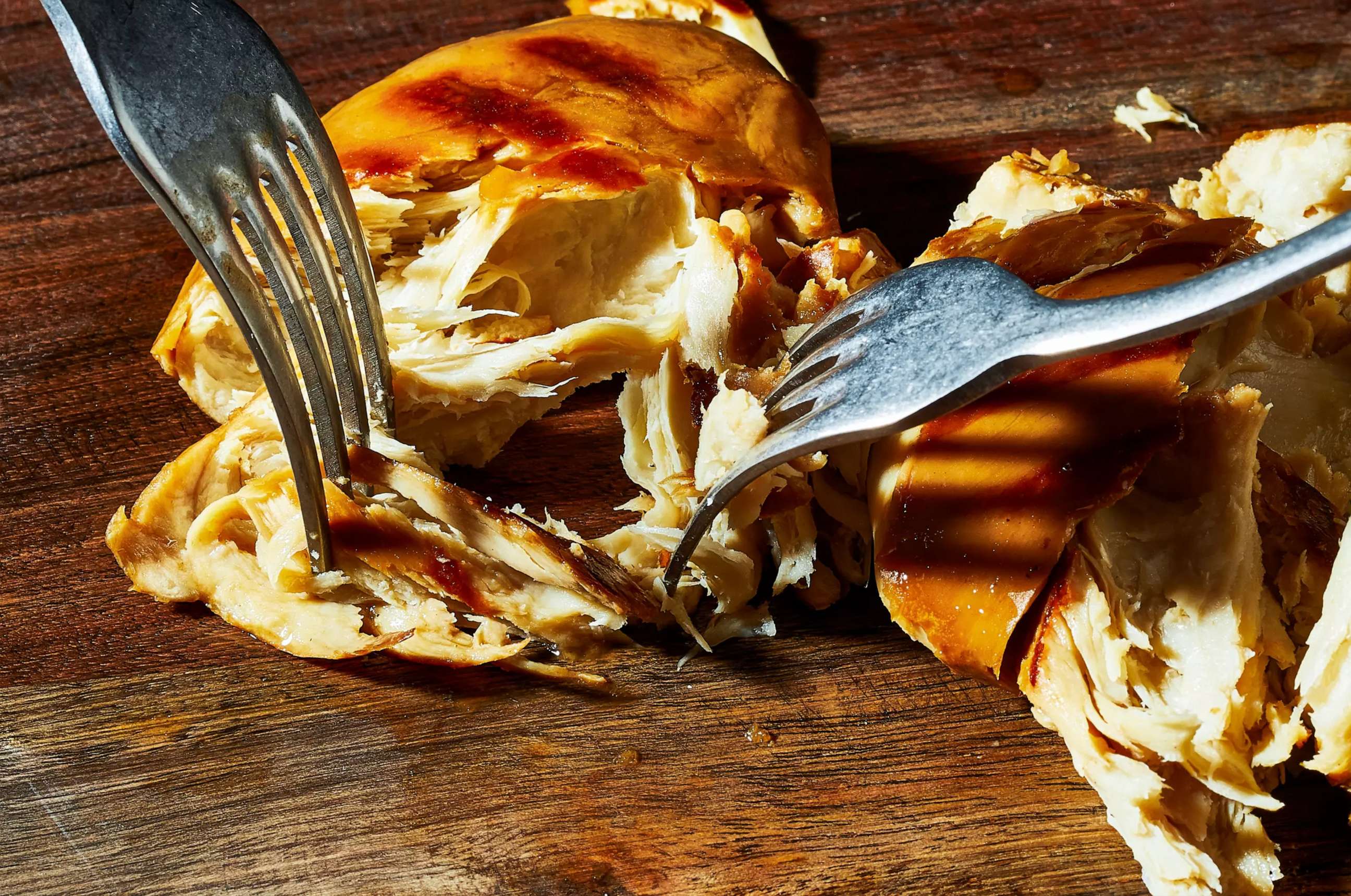 "We have been the only company selling cultivated meat anywhere in the world since we launched in Singapore in 2020, and now it's approved to sell to consumers in the world's largest economy," Josh Tetrick, co-founder and CEO of GOOD Meat and Eat Just said in a statement.
UPSIDE Foods says it will begin cultivation and sales of real chicken meat grown from animal cells in bioreactors.
It will first reach consumers on the menu of a San Francisco restaurant, Bar Crenn, helmed by James Beard Award-winning chef, restaurateur and activist Dominique Crenn, who is hoping to help mainstream the innovative protein.
Crenn is also the first and only female chef in the U.S. ever to be awarded three Michelin Stars, and only one of five total to achieve the distinction in the world.
In a blog post Wednesday, UPSIDE Foods called the historic milestone "the culmination of years of dedication, ingenuity, and resilience from our team and supporters and marks the beginning of a whole new era in meat production."
Neither UPSIDE Foods nor Good Meat have a released date of first availability, but are working with their respective restaurant partners to bring it to market.
"Soon, Americans will be able to enjoy delicious meat that doesn't involve the slaughter of billions of animals every year," UPSIDE Foods wrote in the post.
The UPSIDE Foods team and Good Meat have now achieved all three key regulatory milestones: A "No Questions" Letter from the FDA, a USDA Label Approval, and the USDA Grant of Inspection.
Dan Glickman, Good Meat Advisory Board member and former U.S. Secretary of Agriculture and member of the U.S. House of Representatives, said in a statement Wednesday that his previous experiences gave him "the opportunity to work with countless individuals at the USDA who were committed to accelerating agricultural innovation and economic opportunity as well as promoting initiatives to better nourish Americans and feed people around the globe."
"I commend the agency's current leadership for working collaboratively with their FDA colleagues and the GOOD Meat team to reach this significant regulatory milestone," Glickman continued. "Today's approval demonstrates that the United States is a global leader in the promising alternative protein space while also continuing to support family farmers' efforts to feed the world through conventional food and agriculture techniques."