The International House of Pancakes is flipping the "p" to a "b" for burgers and the internet is flipping out.
IHOP officially announced the limited-time name change Monday morning after teasing it on social media asking users to guess what they thought the name would "b"-come.
Predictions poured in with everything from the obvious like breakfast and bacon to bananas and bellinis, but ultimately the brand revealed it stands for burgers.
"The change, in fact, celebrates the debut of the brand's new Ultimate Steakburgers," the company said in a press release about the seven new all-natural burger varieties.
With the announcement came some pretty hilarious reactions on social media.
Even stand-up comedian and actor Kumail Nanjiani weighed in on Twitter.
A flagship IHOb restaurant in Hollywood, California, has been rebranded and will host a "VIB launch party" Monday evening, the company said in a press release. All other locations will serve up the full slate of new burgers. The name is not a permanent change and, yes, they will still serve pancakes.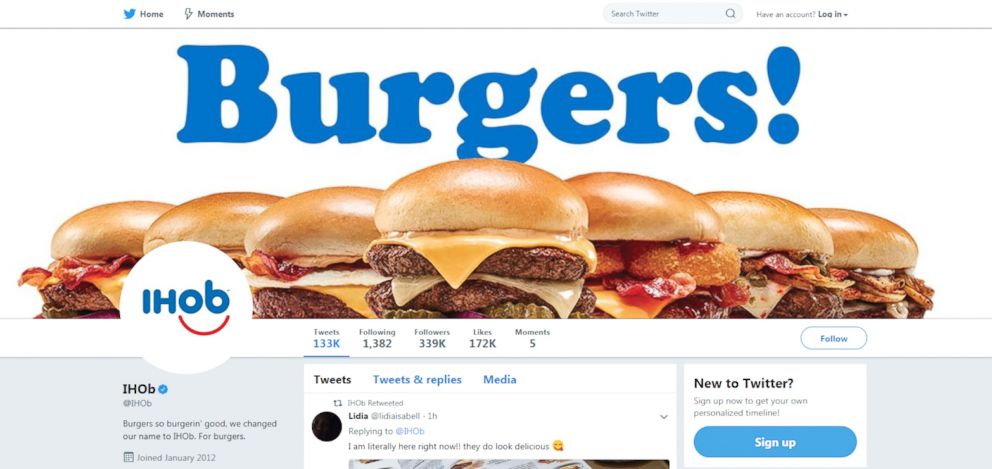 "We knew we that if we wanted to shift perceptions that IHOP can do more than a great breakfast, we had to be bold with the campaign -- the tongue-in-cheek name change shows that we're just as serious about our burgers as we are about our pancakes," IHOP brand spokeswoman Stephanie Peterson told ABC News. "It's unexpected, it's fun, and it's quirky."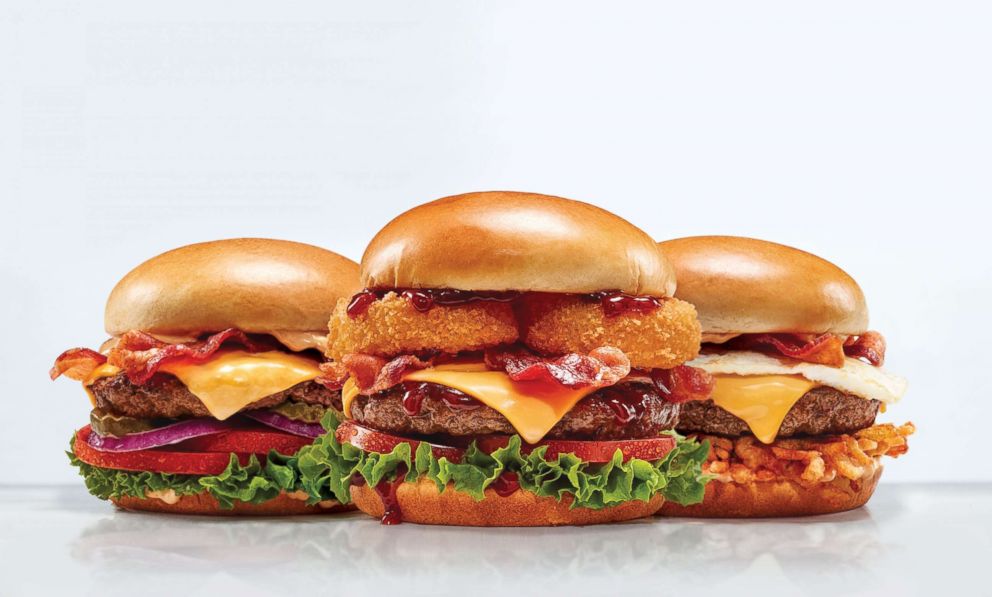 "Everyone knows that IHOP makes world-famous pancakes, so we felt like the best way to convince them that we are as serious about our new line of Ultimate Steakburgers as we are about our pancakes was to change our name to IHOb," said Brad Haley, Chief Marketing Officer for IHOb restaurants. "We've pancaked pancakes for 60 years now, so it's the perfect time to start burgerin' burgers."
This is not the first big name chain restaurant to try a cheeky marketing campaign to drive new business.
The internet lit up when a redditor revealed KFC follows exactly 11 users as a tribute to their iconic fried chicken recipe with 11 herbs and spices.