Oreo and Ritz sandwich their iconic snacks in new limited-edition collab
The website crumbled at the launch time due to popular demand.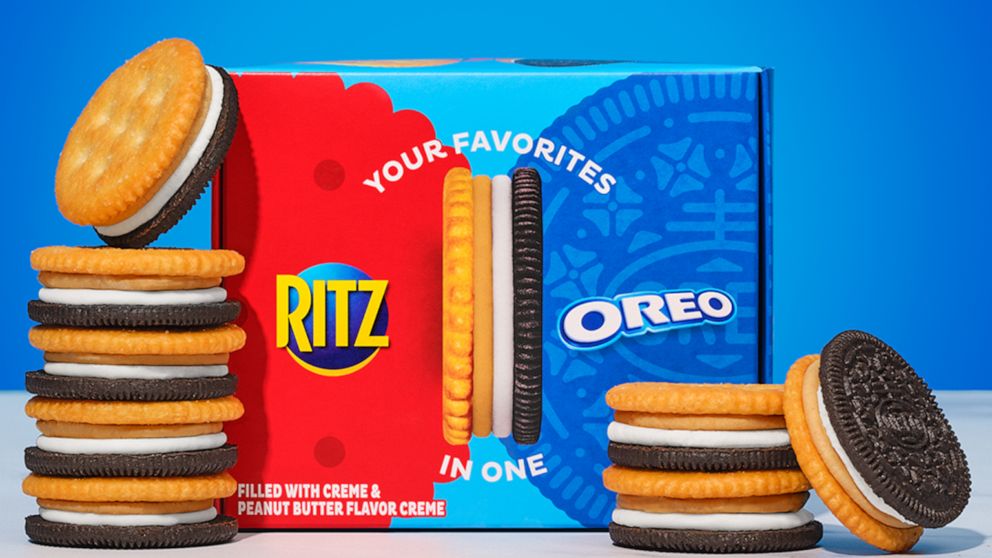 Today is the day to get your hands on the sweet and salty snack collaboration from Ritz Crackers and Oreo that's only available online.
"Over the past few years, RITZ has been exploring innovative partnerships and experiences to spark excitement around our iconic, buttery cracker," Ritz senior brand manager Alexis Yap said in a statement. "We couldn't resist the opportunity to collaborate with our friends at OREO on a snack that's part salty cracker, part chocolate cookie, and entirely delicious. This is a collab our fans won't want to miss!"
Within minutes of the highly-anticipated launch on Thursday afternoon, snack enthusiasts who visited OREO.com/RITZ to get their hands on a free pack of the limited-edition treat were met with an internet error no one wants to see: "504 Gateway Time-out."
The appeal of a free snack with just 1,000 packs available for $3.95 shipping cost crashed the website as of time of publication.
Ritz Crackers and Oreo also released an Instagram filter to give fans a personalized breakdown of how salty and sweet they are.
"At OREO, we are constantly exploring playful ways to excite our fans, from innovative limited-edition flavors to unexpected collaborations," Oreo senior brand manager Sydney Kranzmann said in a statement. "This RITZxOREO product marks our first product collaboration with our friends at RITZ and we can't wait to hear what OREO superfans think about this new take on the classic combination of chocolate and peanut butter!"