Like so many entrepreneurs when the pandemic hit, Paintbucket founder Kristin Pulaski had to rethink her business.
"We were in shock," Pulaski told ABC News. "We thought it was going to be two weeks."
With the shutdown in New York lasting nearly three months for nail salons, the Brooklyn-based shop needed to figure out a new source of revenue, and so Pulaski turned to the community she had built on Instagram and engaged with her audience.
"I was realizing that our following wasn't just in New York City, it was nationwide," Pulaski said. "And it made me think, 'How can we expand Paintbucket into the rest of the country?'"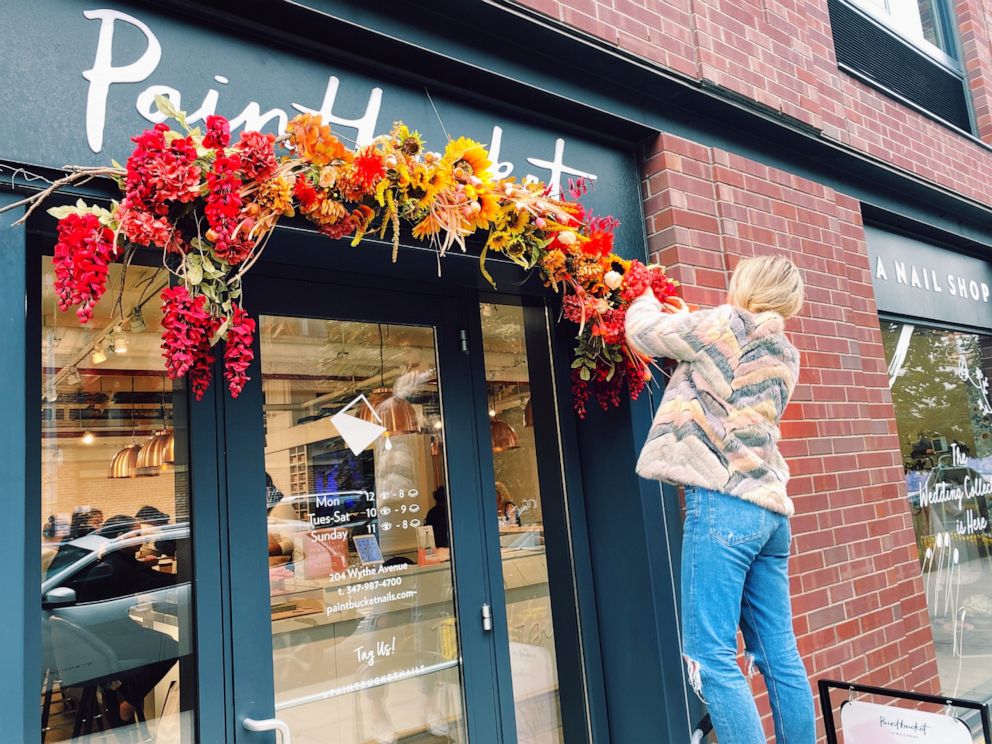 Pulaski and her team began offering virtual tutorials and classes, but the game-changer was creating an e-commerce business with Shopify, a platform offering tools to help entrepreneurs grow their businesses. Now, she was able to sell merchandise nationwide, including Paintbucket's signature nail wraps, something that she created during the pandemic to allow her customers to have the salon's designs at home.
"I found a manufacturer that could make 100% polish nail wraps and print our designs right onto them. So it just seemed like an organic solution for what people needed at that time," Pulaski said.