Tamara Damante was co-anchoring live coverage of a fast-moving wildfire in Northern California when she and her colleagues were forced to evacuate the local news station Thursday night.
The Carr Fire erupted in Shasta County and jumped the Sacramento River late Thursday, roaring toward the city limits of Redding, California, home to ABC affiliate KRCR's station.
Residents fled their homes ahead of the flames as officials ordered evacuations for parts of Redding, a city of 92,000, including for Damante and her station colleagues.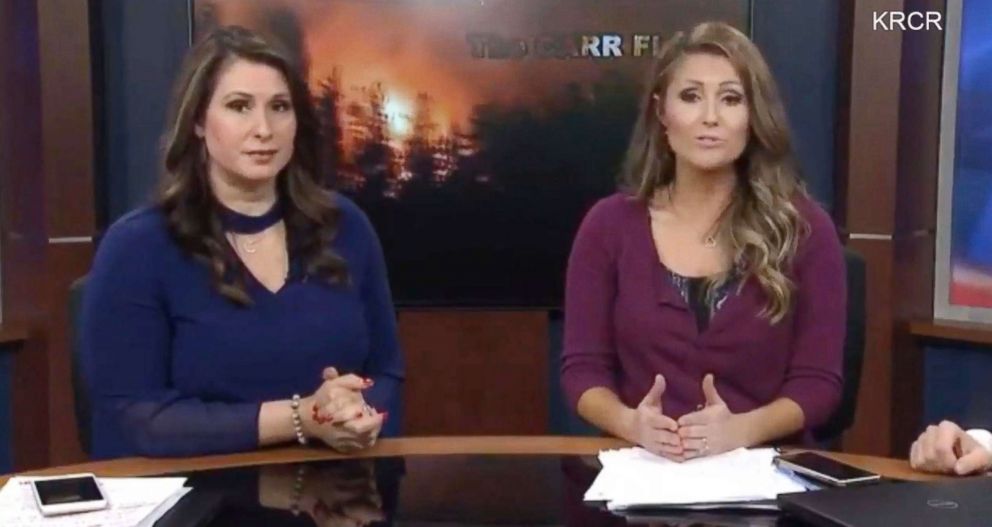 "Right now we are being evacuated," Damante's co-anchor, Allison Woods, announced on a live broadcast at KRCR. "We are going to leave the station because it is now unsafe to be here."
"Once again, please evacuate everyone and stay safe," Damante said before signing off. "Have a good night."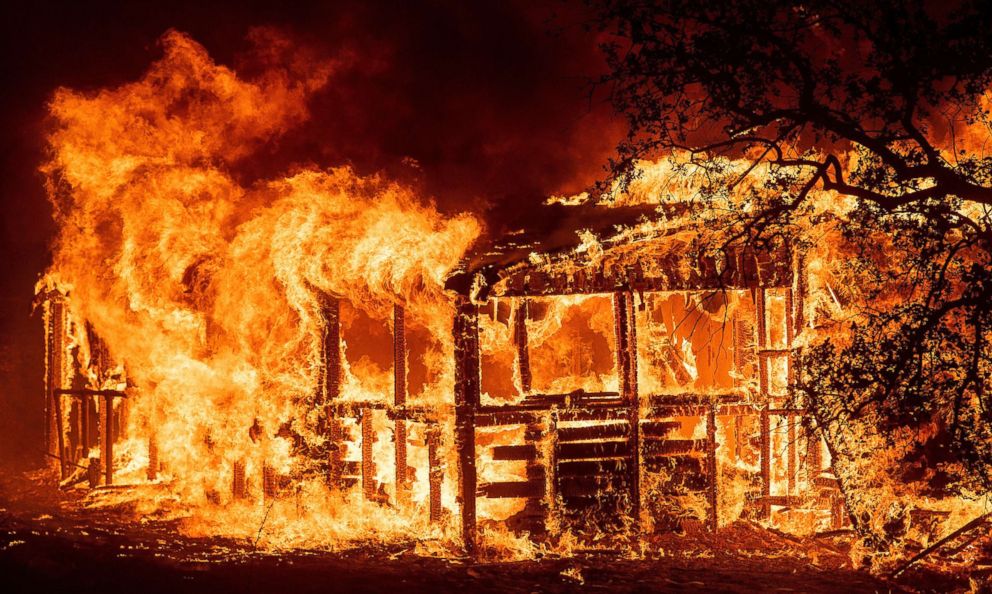 By midnight Thursday, the Carr Fire had burned nearly 30,000 acres in Shasta County and was just 6 percent contained, according to data from the California Department of Forestry and Fire Protection.
In an interview early Friday on "Good Morning America," Damante said the "quickness" and "volatility" of the blaze was unlike anything she had ever seen before.
"As this fire was just exploding, it's just been inching closer and closer and closer to the station to the point where there was a neighborhood up in flames just about a mile away from the station, just across from the Sacramento River," Damante told ABC News' Paula Faris. "I've never seen anything like it."
She added, "There was just no messing around. It was just time, it was time to evacuate."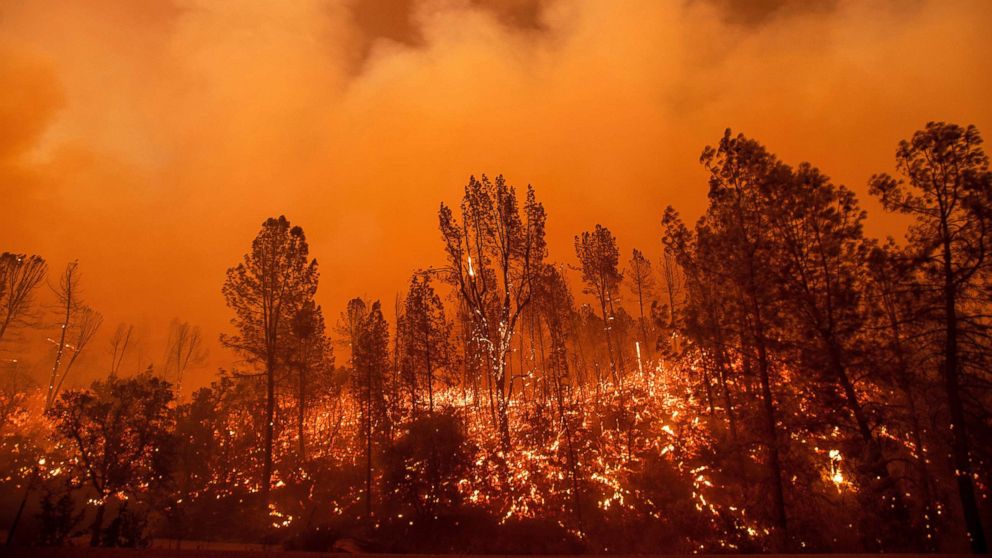 Damante met her husband at their home, where a skyline filled with smoke and flames was visible from their backyard. The couple fled the house late Thursday and took refuge in a hotel.
"When I saw my rear-view mirror when we were driving away tonight," Damante said, "I don't know what the future holds for tomorrow morning in just a few hours."