— -- In an eerie text message to a friend just three minutes before he allegedly started his Valentine's Day killing spree at Marjory Stoneman Douglas High School, Nikolas Cruz wrote he was going to the movies, but hinted to his pal that he had a secret, according to the couple he was living with.
James and Kimberly Snead said in an interview with ABC's "Good Morning America" that Cruz texted their son at 2:18 p.m. last Wednesday, the same time investigators say he was already inside Building 12 at the Parkland, Florida, school readying to unleash his 2:21 p.m. attack that left 17 people dead.
"He told my son he's going to the movies," James Snead said. "And he said he had something to tell him. And my son pressed him, 'What is it? What is it?' And he goes, 'Nothing bad, bro.' That was it. He said he was going to the movies. The last text my son got was, um -- 'Yo.' That was it."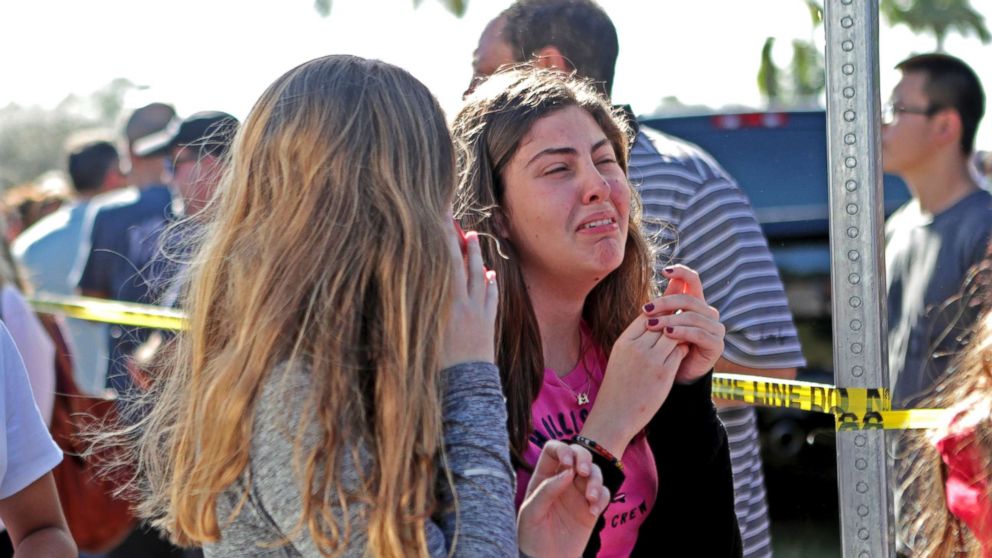 The couple spoke just hours before Cruz, shackled and wearing a red jumpsuit, made a brief appearance in Broward County Circuit Court in Fort Lauderdale for a hearing on whether certain documents should be sealed in the potential capital murder case.
The Sneads said their son, who had befriended Cruz and was partly the reason the alleged killer was living under their roof, now feels "angry" and "betrayed."
"He's, you know, upset," James Snead said. "He was at that school, too. He had friends at that school."
The couple said that in the weeks Cruz lived with them they didn't detect anything in his behavior that could now be interpreted as a red flag.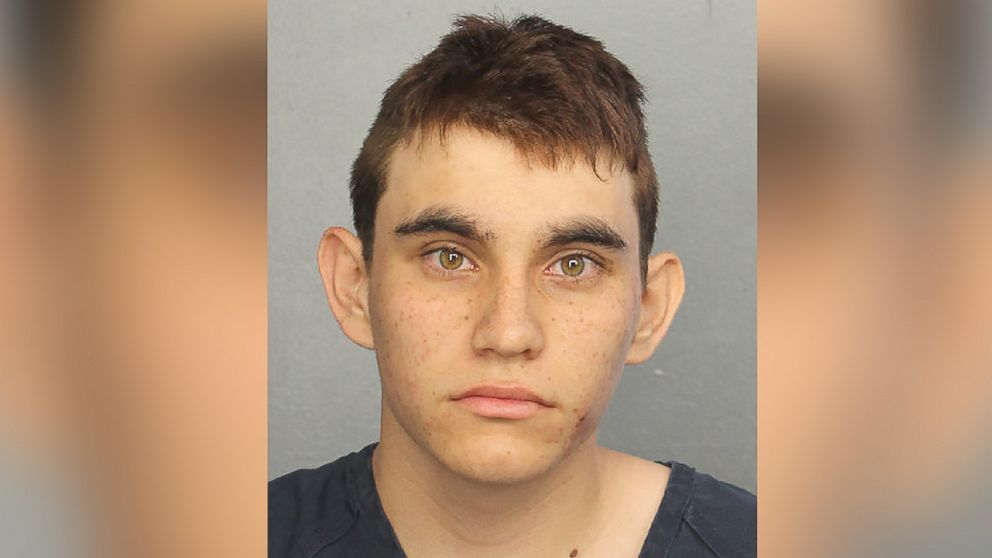 "Everything everybody seems to know we didn't know," James Snead said.
James and Kimberly Snead opened the doors of their home to the 19-year-old Cruz after his adoptive mother, Lynda Cruz, died in November when she contracted pneumonia. Cruz was adopted as an infant, and his adoptive father died in 2005.
"It's a roller coaster of emotions," James Snead said of the mass shooting aftermath. "It's still tough. We're still hurting. We're still grieving."
While Cruz was briefly staying at the home of a longtime family friend after his adoptive mother died, he went to live with the Sneads at Thanksgiving because their son was a friend of his. James Snead said he had only met Cruz a couple of times before he moved in.
"He had spent the night at the house. He was very polite. He seemed normal," James Snead said, adding that he obeyed all the house rules "to a T."
The Marjory Stoneman Douglas High School shooting and aftermath
On Feb. 14, 2018, a former student at the Marjory Stoneman Douglas High School in Parkland, Fla., entered the school and opened fire with an AR-15 style rifle, killing 17 students and staff and injuring 17 more in one of the deadliest school attacks in U.S. history.

Here, the school is pictured from the air after reports of the shooting on Feb. 14, 2018.
James Snead, 48, is a U.S. Army veteran, and Kimberly Snead, 49, works as a nurse.
Recalling the day of the shooting, Kimberly Snead said the only thing different that she noticed about Cruz was that he didn't go to school.
"He said he didn't go to school on Valentine's Day," James Snead said.
The teen was living at the Sneads' home last week when he opened fire with an AR-15-style rifle in his former school, killing 14 students and three staff members, and injuring more than a dozen others.
James Snead said he first heard of the shooting when a SWAT team officer called him and asked, "Where my son Nikolas was."
"I said, 'He's not my son. But I don't know where he's at,'" he said. "I got in touch with my son who was fleeing the scene at that point. And a description came out and we put two and two together. Me and my son. And we figured out what was happening."
He said his wife was at home asleep.
"At that point, I was panic-stricken for her safety so I called the SWAT officer back to get the police back to my house to check on her," he said.
Cruz took an Uber to the school with an assault rifle in a soft black carrying case and magazine clips in a backpack, according to police. He slipped away from the campus following the carnage by blending in with other students who were trying to escape, police said. He was later apprehended.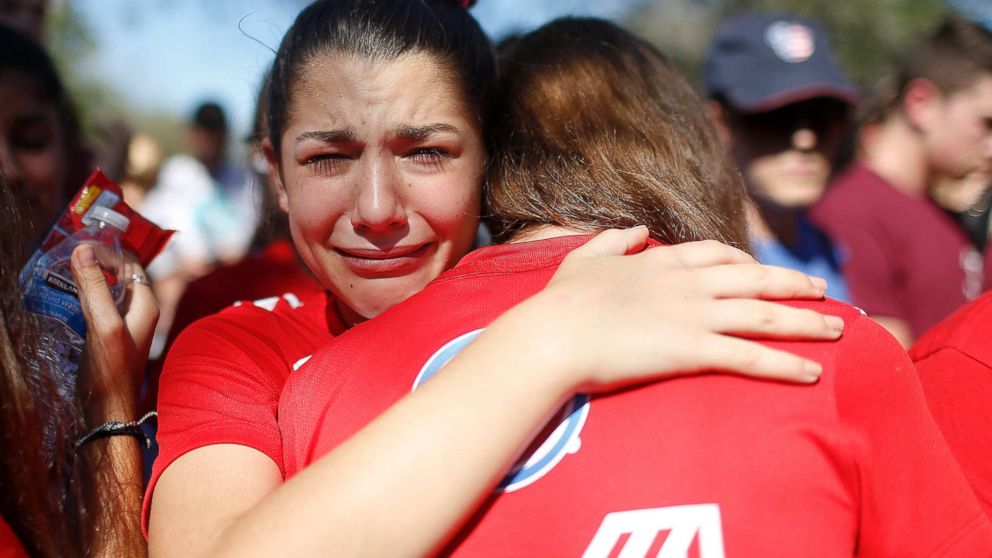 Kimberly Snead said she and her husband were at the police station when cops brought Cruz in.
"They were going past us. And I basically ... I went after him. I wanted to strangle him more than anything," she said.
Once she regained her composure, she said she yelled to Cruz, "Really, Nik? Really?"
"He mumbled something. I didn't hear. He said he was sorry," she said. "I was furious. Heartbroken. Devastated. I still can't process it, what he's done. This wasn't the person we knew. Not at all."
Cruz attended Marjory Stoneman Douglas from Jan. 13, 2016, to Feb. 8, 2017, according to records obtained by ABC Miami affiliate WPLG-TV.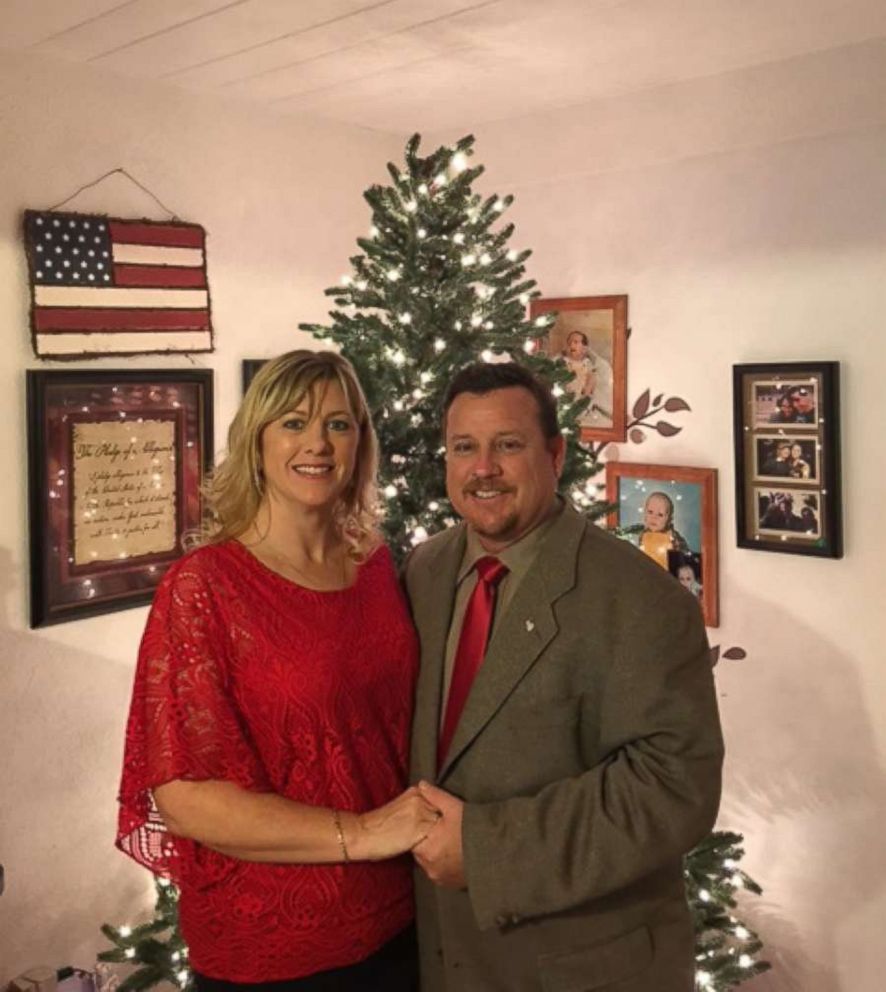 The couple said they were not aware of a Cruz's Instagram account, where he purportedly posted photos of guns and animal killings.
"As far as the animal killings, he didn't do anything in our house," James Snead said. "We have animals. He loved our animals. Our animals loved him."
The couple was aware of the guns Cruz owned.
"Before he moved in, one of the stipulations was he had to get a gun safe," James Snead said. "We got a gun safe on the way to move his stuff to our house."
He said Cruz did not have free access to his guns.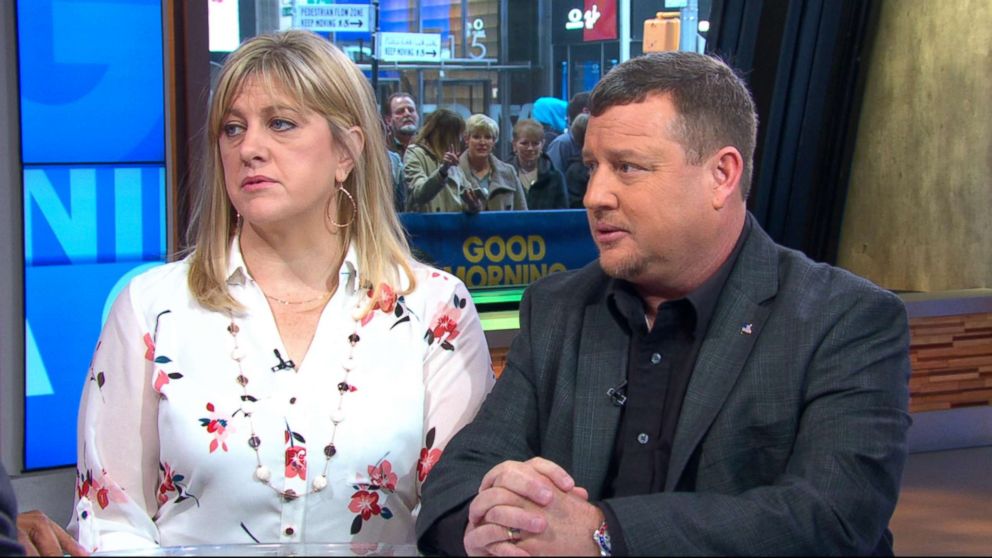 "No, I thought I had the only key," he said.
He said Cruz asked him twice if he would go into the safe and get his guns.
"Once I said yes because he wanted to clean it. And I don't know which gun he wanted to clean, but he said he wanted to clean a gun and I said OK," James Snead said.
He continued, "Another time he asked and I said, no. It wasn't a good time. I don't know what the situation was in the house, but it wasn't a good time. I don't know if we were getting ready to leave or getting ready to sit down to dinner or something, but it wasn't a good time."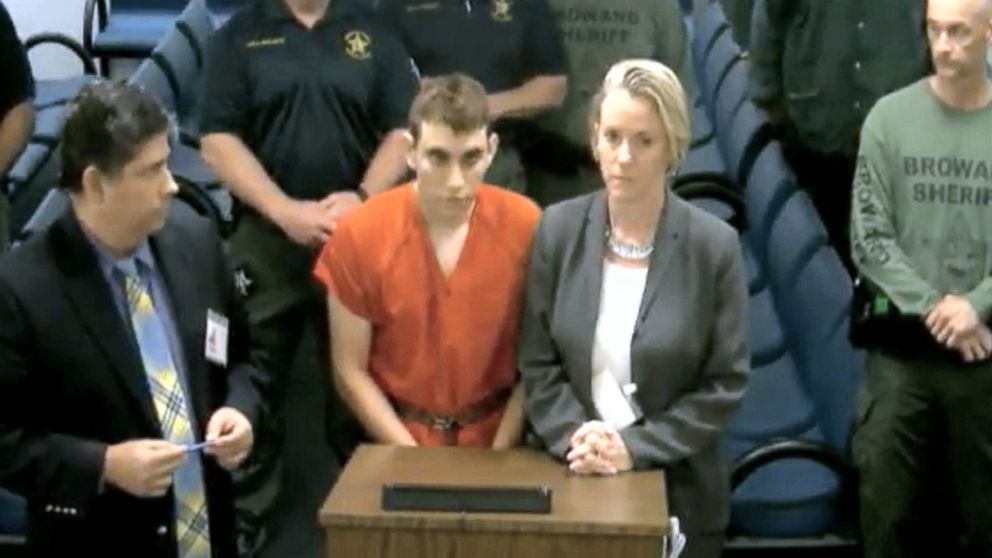 James Snead said he had no problems with Cruz having guns "because he followed the rules."
Kimberly Snead added: "They were not allowed to be out if we were not home. If one of us wasn't home he knew that. To our knowledge, he never had them out."
Cruz was charged with 17 counts of premeditated murder. Broward County public defender Howard Finkelstein, Cruz's lawyer, told ABC News on Friday that he is willing to have his client plead guilty immediately in return for the prosecution agreeing to take the death penalty off the table.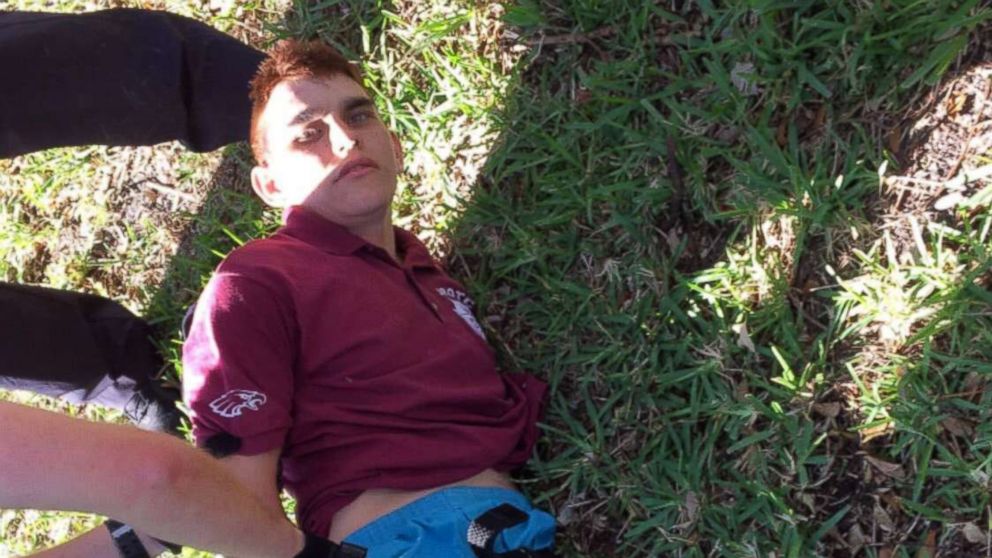 Broward County state attorney Michael Satz, however, issued a statement the next day, saying, "This is certainly the type of case the death penalty was designed for."
"Our office will announce our formal position at the appropriate time," the statement added.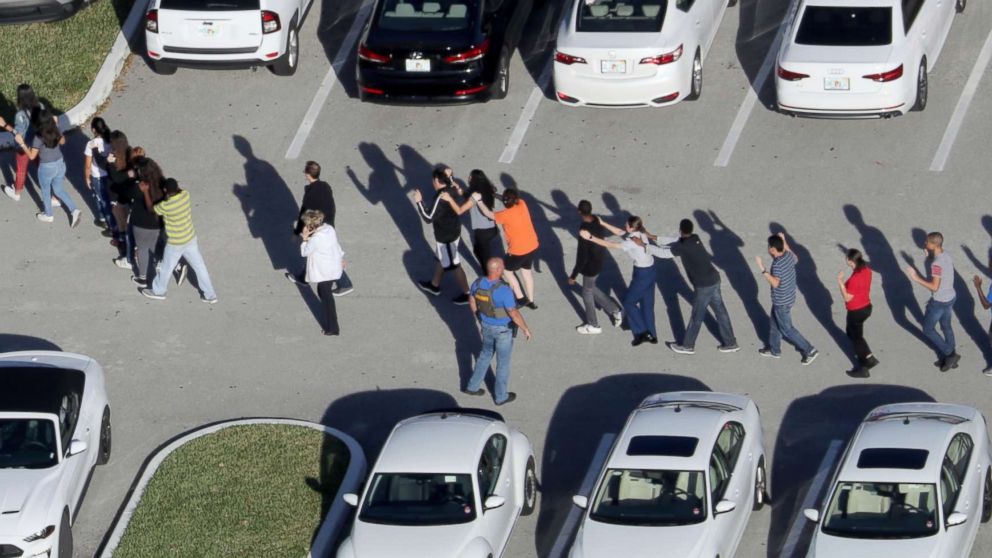 James and Kimberly Snead said they are mourning for the victims and hurting like everyone else in their close-knit community.
"We were devastated. And I can't imagine the pain they must be feeling," Kimberly Snead said. "Nothing that we can say is going to be any kind of help. But we're very sorry for that, you know, [that] they had this experience. It never should have happened."
Added James Snead, "If we had known any of the things that we're hearing, we're learning a lot about all of this just the same as everybody else. We feel betrayed as well. And just shocked. It's crushed everybody's world in our community."
ABC News' Josh Margolin, Morgan Winsor, Emily Shapiro, Julia Jacobo, Jack Date and Pierre Thomas contributed to this report.