Black History Month has become a time-honored tradition since it was first conceptualized as "Negro History Week" in 1925 by Carter G. Woodson and the Association for the Study of Negro Life and History (ASNLH), and first celebrated in 1926. In 1976, honoring the heritage of Black Americans became a month-long celebration, officially recognized in the United States by President Gerald R. Ford.
Now more than ever, February is a time to remember the people who have enriched the community with knowledge, pride and respect. We recognize the contributions, struggles and history of African Americans, and reflect on the idea that Black History is at the heart of American history.Welcome to the first GMA INSPIRATION LIST: Who's Making Black History Right Now?
Good Morning America and ABC News asked influential Black leaders, celebrities, intellectuals, entrepreneurs, athletes and more to nominate fellow Black Americans for the list. Most of these nominations are rising stars on the cusp of becoming household names, whose influence, we believe, will become monumental. They are "hidden figures" doing the work, gaining success and sharing their talent … making Black history right here, right now.
America, meet the next generation of Black excellence.
Discover over 100 nominations from 98 influential figures in the Black American community: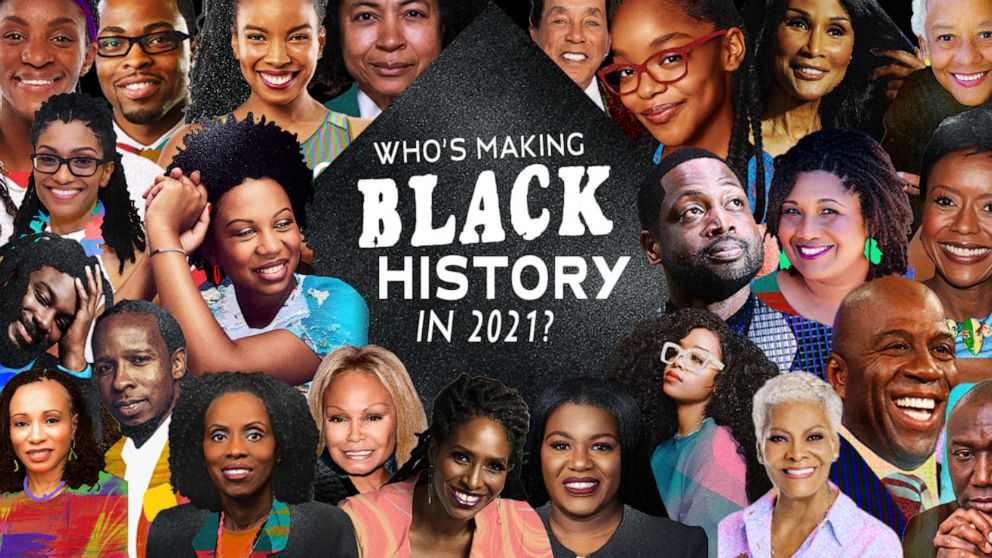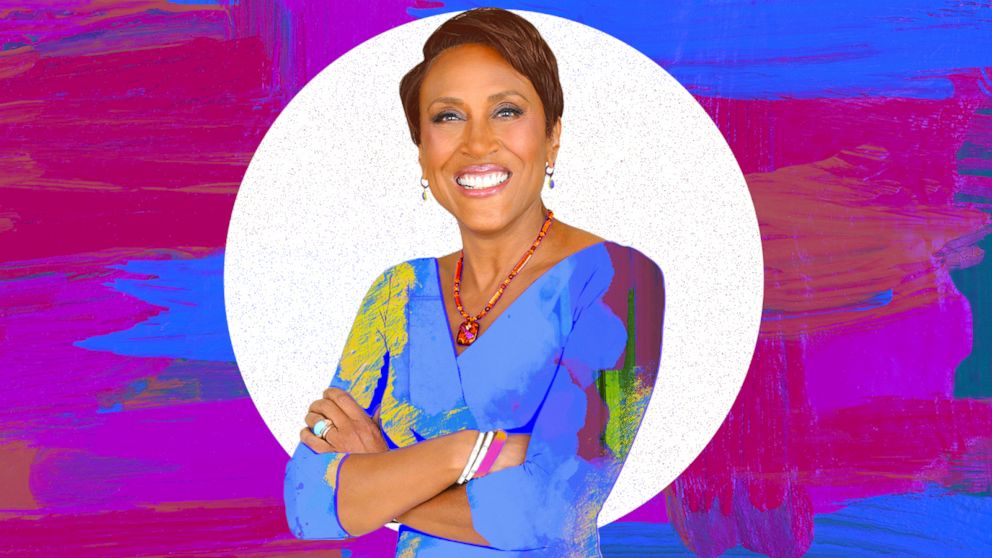 Robin Roberts nominates Tomi Adeyemi
During Black History Month it is important to reflect on those who've paved the way and recognize the new generation following in their footsteps. Tomi Adeyemi exemplifies the latter. At 27 years old, she is breaking barriers as a best-selling novelist and creative writing coach. Her debut novel, "Children of Blood and Bone," spent over two years on the New York Times Best Sellers List and is currently being adapted into a film. Tomi uses her words to celebrate the richness of the Black experience and creates leading characters with the intention of inspiring those behind her: "A little Black girl [could] pick up my book one day and see herself as the star … I want her to know that she's beautiful and she matters, and she can have a crazy, magical adventure …" It's a been a pleasure to witness Tomi's rise. As she continues to put pen to paper, she simultaneously writes her name in Black history.
 WATCH: 'GMA' Inspiration List celebrates those making Black history now
Influential Black leaders, celebrities, intellectuals, entrepreneurs, athletes and more nominated fellow Black Americans who are rising stars on the cusp of becoming household names.
Michael Strahan nominates Deion Sanders and Lewis Hamilton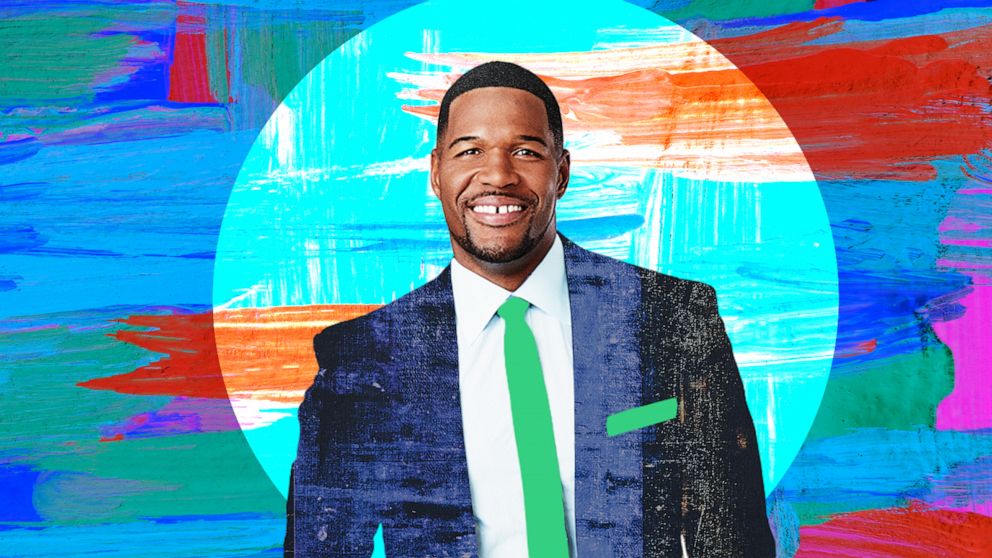 Deion Sanders is walking the walk and making Black history now. In his new role as the head football coach at Jackson State, an HBCU, Deion is on a mission to level the playing field for Jackson State and all HBCUs by bringing national attention and recognition to the traditionally underfunded schools. As an HBCU alum, I applaud the work Coach Prime is doing and thank him for giving these student athletes an opportunity they may never have gotten.
Lewis Hamilton launched The Hamilton Commission to effect "real, tangible, and measurable change in motorsports diversity." Its goal is to see how motorsport can be used to get more Black children involved in science, technology, engineering and mathematics subjects, and to help them find employment in the future. Lewis is using his platform to help make change now and I salute him for his work in making Black history now.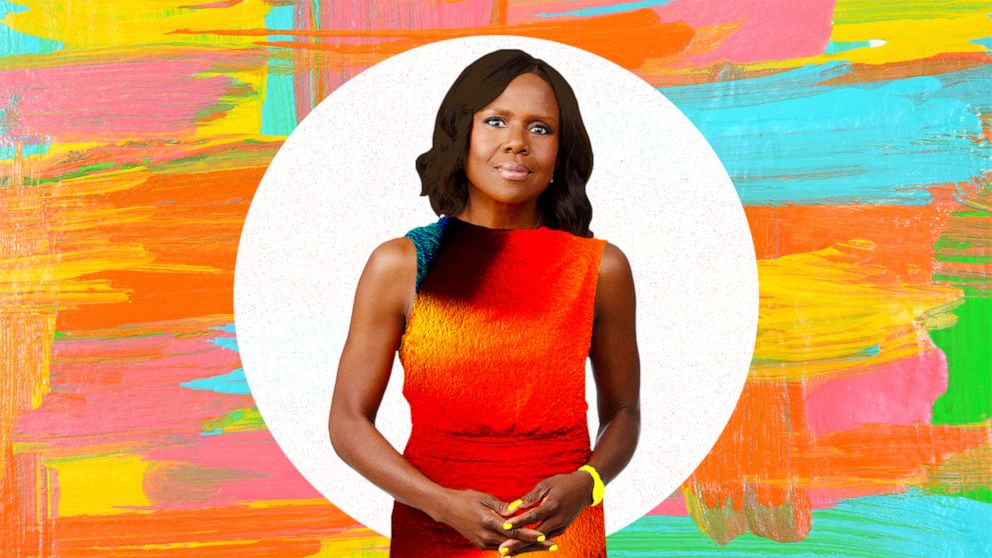 Deborah Roberts nominates Sergio Hudson
Following the jarring scenes of violence at our nation's Capitol, fashion designer Sergio Hudson gave us an opportunity to focus on Washington, D.C. with pride and excitement. His eye-popping merlot pantsuit ensemble chosen by former first lady Michelle Obama was transformative. He also gave us plenty to dream about as trailblazing Vice President Kamala Harris watched the inaugural fireworks in her sleek black evening attire. 36-year-old Hudson strolled onto the world stage along with these fabulous women. He also charmed us all with his gracious spirit.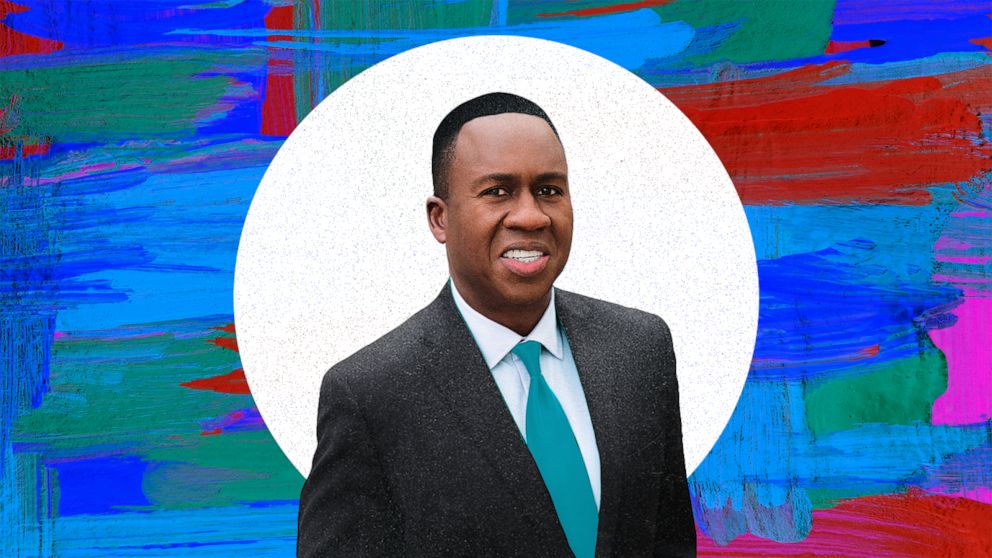 Steve Osunsami nominates all Black women
Saving our children with her love — fighting for justice for Black Americans when her justice is even more denied. Getting the rest of America to listen, with the weight of her tears, the strength of her voice, and the power of her stare. There's no more important a person in Black history right now than the Black Woman.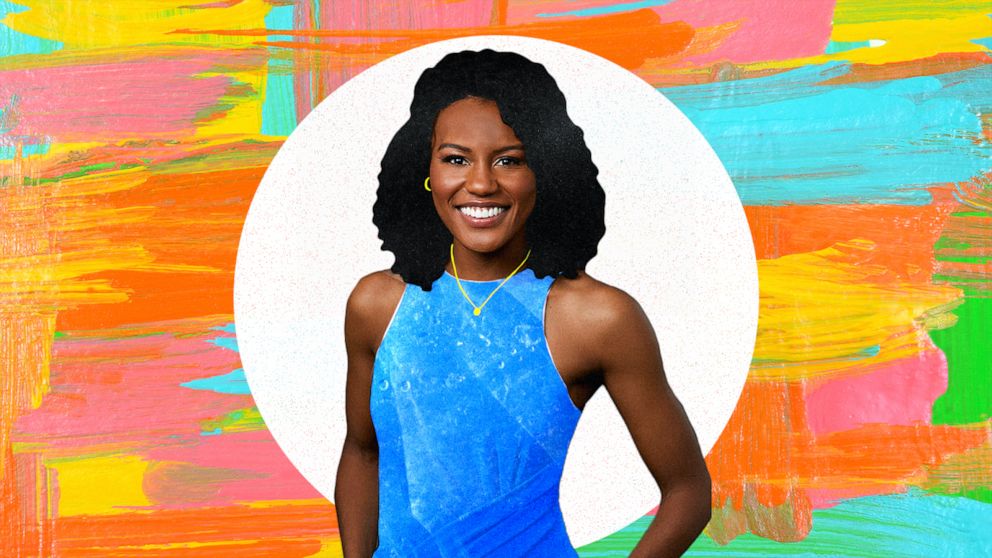 Janai Norman nominates Amanda Gorman
With wisdom that far exceeds her age, poet Amanda Gorman held a mirror before Americans watching the dawn of a new day in this country and spoke to our collective soul — honestly, painfully, beautifully — and showed us, just through her mere presence as a young, diverse, woman of the next generation, why we have reasons to hope.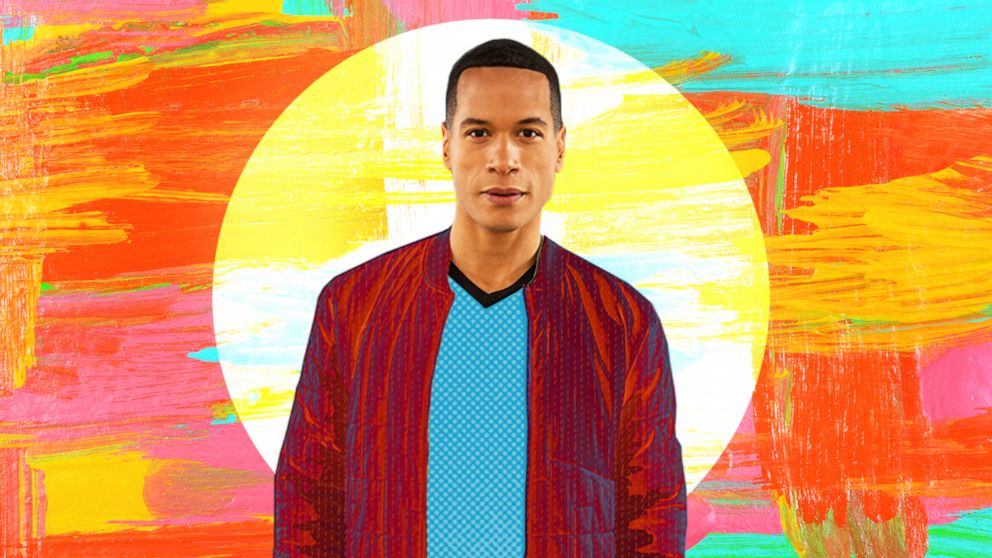 Alex Perez nominates Ritchie Torres, Sadiqa Reynolds, Alphonso David and Tamika Palmer
Raised in the projects of the East Bronx, Ritchie Torres, U.S. Representative from New York's 15th District, is one of only two openly gay Black men elected to Congress and the first openly gay Afro-Latino elected to Congress. He helped to open the first homeless shelter for LGBTQ youth in the Bronx, and has focused on projects aimed at gun violence prevention and reduction. At just age 32, he connects with youth while having a direct line to more senior leaders to help foster discussion and change.
The first woman to lead the Louisville Urban League in its 95-year history, Sadiqa Reynolds was a key figure in organizing community response in the days and months after Breonna Taylor was killed, and instrumental in fostering constructive dialogue with Louisville city leaders — using her position to call for non-violent protests in Louisville and across the country, and fight for systemic change. All the while, still working for Black equality in jobs, education, health, housing, and the arts.
Alphonso David, president of the Human Rights Campaign, runs the nation's largest LGBTQ advocacy group, fighting for equality and inclusion. The organization has a number of programs, including one focused on and working directly with HBCUs. As we know, with the stigma of being gay, suicide rates and many other problems are far higher in queer communities of color.
Tamika Palmer was heartbroken after her daughter, Breonna Taylor, was shot and killed by police in Louisville. Palmer, who describes herself as an extremely private person, ditched her shyness to step into the spotlight, and fight for police reform and be a voice for Black women. Using her social media and partnering with other groups, Palmer has vowed to work to bring about real change and reform to law enforcement.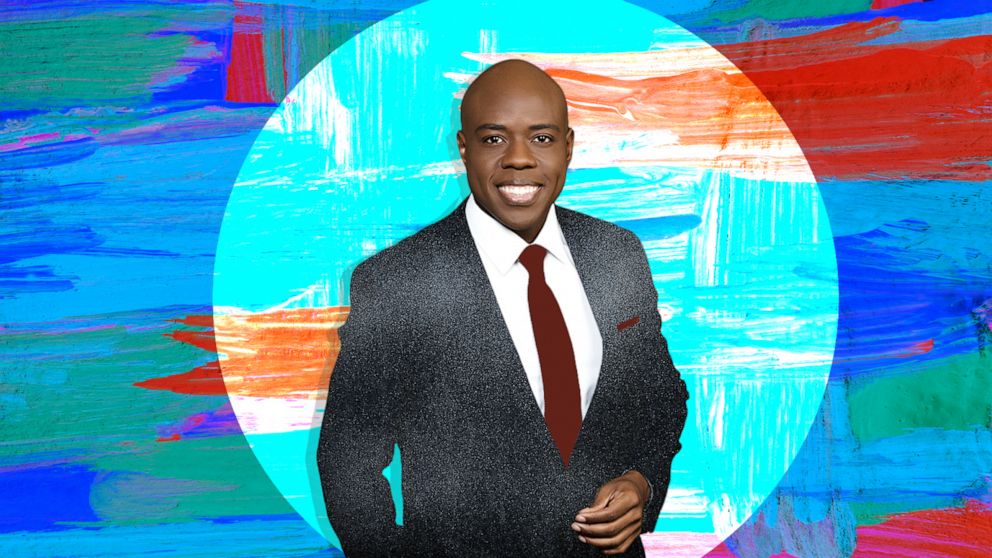 Kenneth Moton nominates Black women and Dr. Kizzmekia "Kizzy" Corbett
Black women have been the backbone of our society for centuries. They've raised their own families. They've raised others. They've fed communities. They've fed our souls. Black women have taken on an array of jobs in the course of our nation: homemaker, abolitionist, scientist, doctor, lawyer, entertainer, journalist, politician, first lady, and now: vice president. Black women have been the pillars behind change. Black women have led movements. So it was no surprise when Dr. Kizzmekia "Kizzy" Corbett stepped up to help save the world by leading the team that developed a coronavirus vaccine. COVID-19 has been disproportionately affecting Black people killing them at a higher rate. But when a November Axios/Ipsos poll showed only 55% of Black Americans said they would take a vaccine, Dr. Anthony Fauci pointed to Dr. Corbett to raise the level of confidence. "So, the first thing you might want to say to my African American brothers and sisters is that the vaccine that you're going to be taking was developed by an African American woman," Fauci said. One of the National Institutes of Health's leading scientists, Dr. Corbett was always top of the pack. As a student, the North Carolina native was part of a program for gifted minority students, which allowed her to study chemistry in labs at UNC-Chapel Hill. She received a full ride to the University of Maryland, Baltimore County. Dr. Corbett spent summers inside labs and a summer internship at NIH before getting her Ph.D. in microbiology and immunology from UNC-Chapel Hill. She told ABC News that she could have never anticipated what she's been able to accomplish. We salute this rising star in the study of infectious diseases and Dr. Corbett's commitment to ending this deadly pandemic.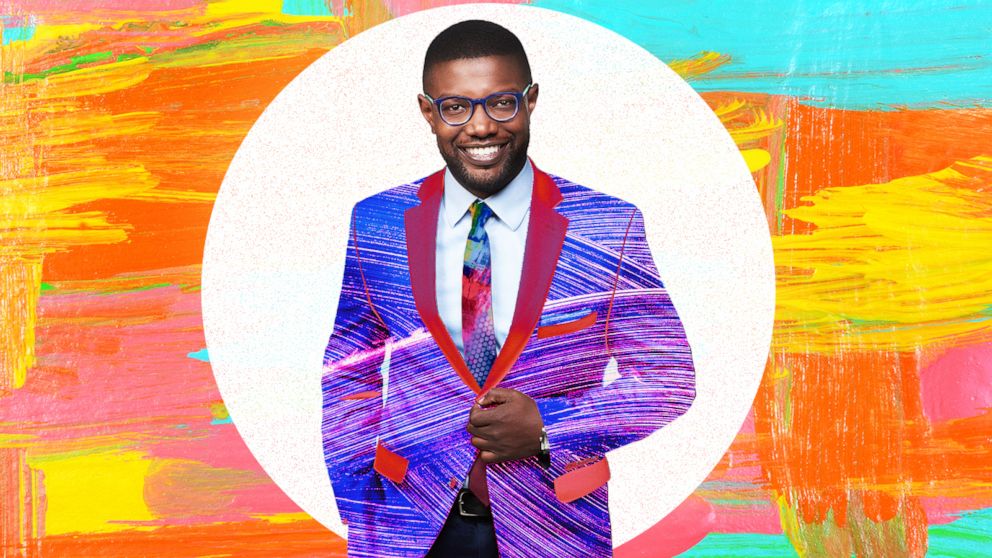 Alex Presha nominates Jerry Lorenzo
The name that immediately comes to mind is Jerry Lorenzo, the designer behind the high-end fashion line Fear of God. In the last few years he's had a couple of major breakthroughs. First, an incredibly successful collab with Nike doing something the shoe giant seldom does — give complete control of a silhouette to an outsider. Aside from that, Lorenzo, who attended Florida A&M, has been consistent in nods to Black culture in his designs. That includes a line last year honoring the 100-year anniversary of the Negro Leagues. And next, Lorenzo and Adidas have announced a partnership that will see the designer head up the Three Stripes' basketball division, as well as the formation of Fear of God Athletics. He says he wants a Ralph Lauren-esque legacy and he's well on his way. His star and influence is only going to continue to rise.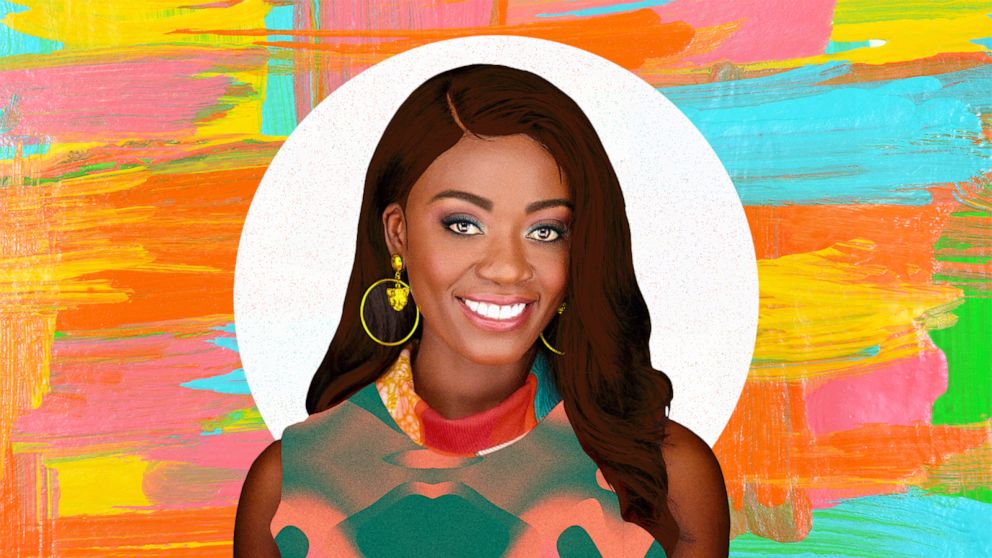 Faith Abubey nominates Aisha "Pinky" Cole
I nominate Aisha "Pinky" Cole, the owner of Slutty Vegan, as someone who is not only living the American dream and inspiring others along the way, but also making Black history against all odds as a minority small business owner. While restaurants are folding in this COVID-ravaged economy, Cole has found a way to thrive while selling plant-based comfort food wrapped in the Black cultural experience. She uses celebrity power and her nonprofit to promote social justice causes, educate and encourage communities of color to vote, help other small businesses that are struggling, giving out free meals to community members in need, helping students pay off college loans and being part of many other philanthropic initiatives.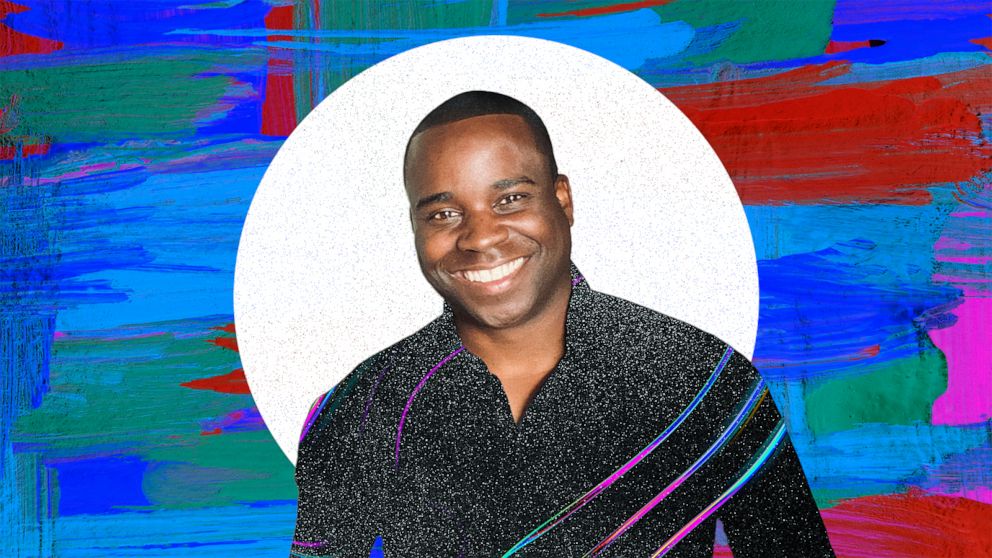 Marcus Moore nominates Lewis Hamilton
As a motorsports enthusiast, I think Formula 1 (F1) champion Lewis Hamilton is making Black history before our eyes. His tenacity on the track is arguably unmatched. Beyond his accomplishments on the racing circuit, Hamilton has amplified the conversation about diversity and racial equality across the globe.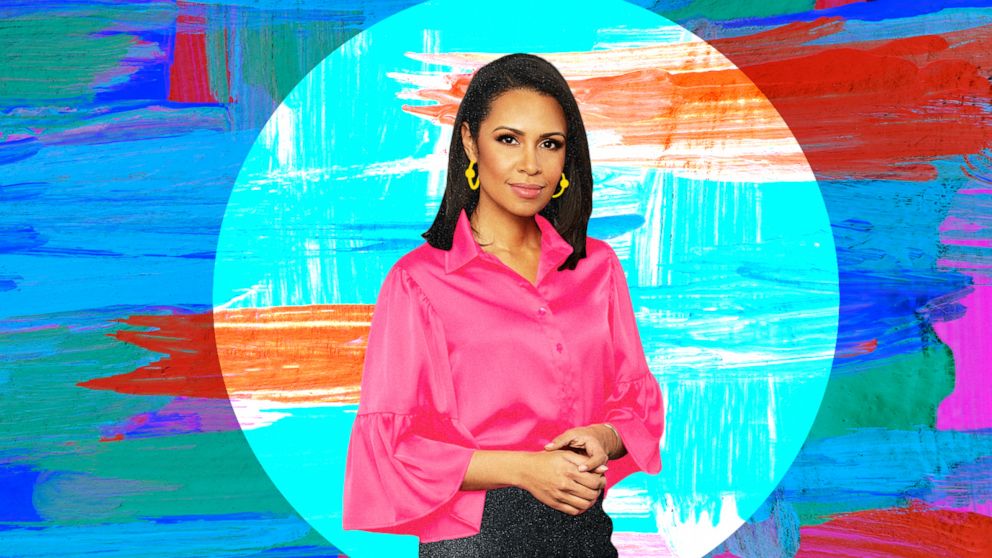 Adrienne Bankert nominates L. Londell McMillan
L. Londell McMillan is not only the owner of the NorthStar Group and The Source magazine, he amplifies community voices, promotes kindness in hip-hop and advocates for business ownership among entrepreneurs of color.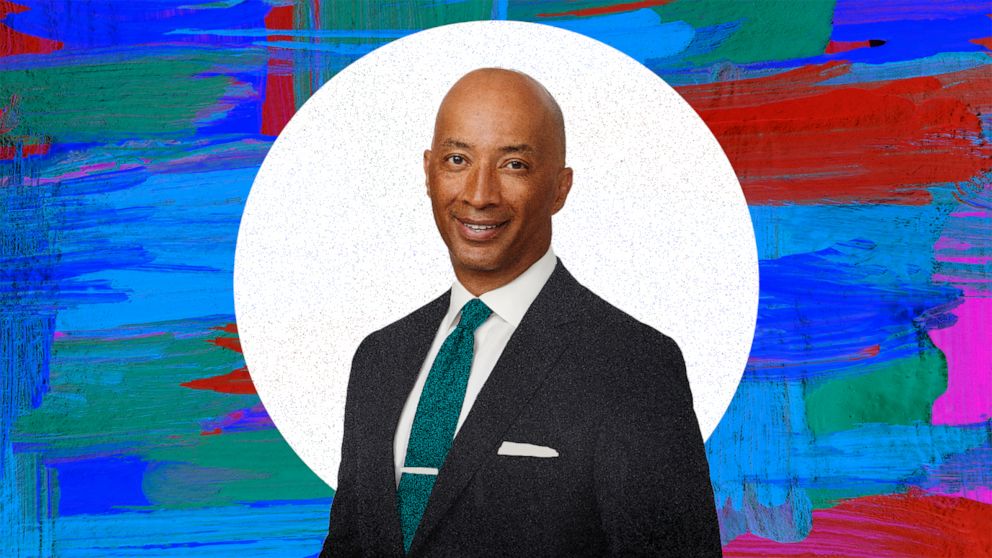 Byron Pitts nominates Dr. Freeman Hrabowski, Dr. Valerie Montgomery Rice, Mellody Hobson, ABC's Seni Tienabeso, Catherine McKenzie, and Janice Johnston
Dr. Freeman Hrabowski, the president of University of Maryland, Baltimore County, has graduated more Black students in the STEM fields than any other university in the nation.
Dr. Valerie Montgomery Rice, the dean of Morehouse School of Medicine, is almost single-handedly growing the number of Black medical doctors.
Mellody Hobson, the co-CEO of Ariel Investments, which is the oldest Black investment firm in the United States. She spends coin and time growing Black financial literacy at Ariel Community Academy, a public school in a Chicago.
Seni Tienabeso, Catherine McKenzie, and Janice Johnston, who are all executive producers at the ABC News network level at the same time — a first, and a step forward for people of color having the opportunity to decide what's important day to day in news and the message.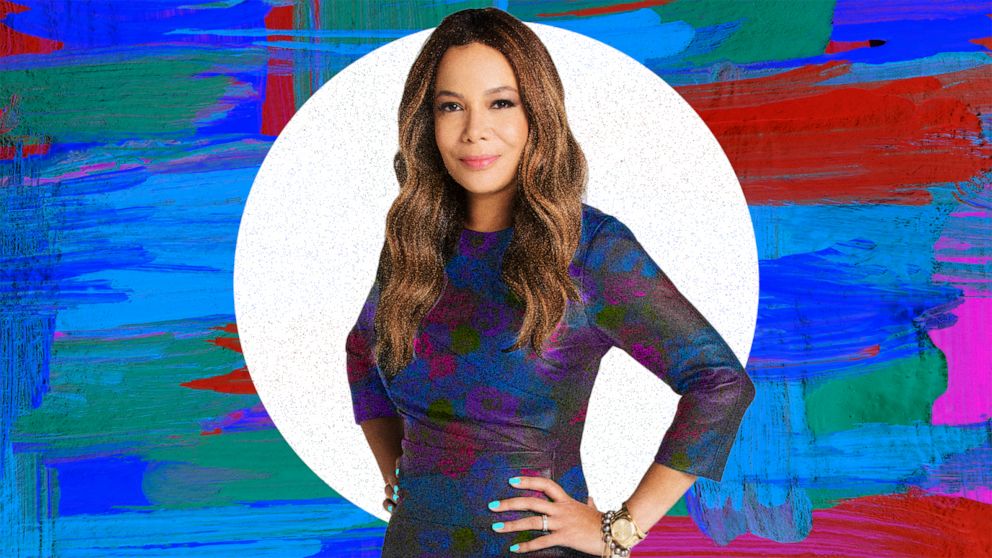 Sunny Hostin nominates LaTosha Brown
One of the unsung heroes behind the historic turnout that helped propel Democrats to victory in Georgia is LaTosha Brown, who together with Cliff Albright, founded Black Voters Matter in 2016.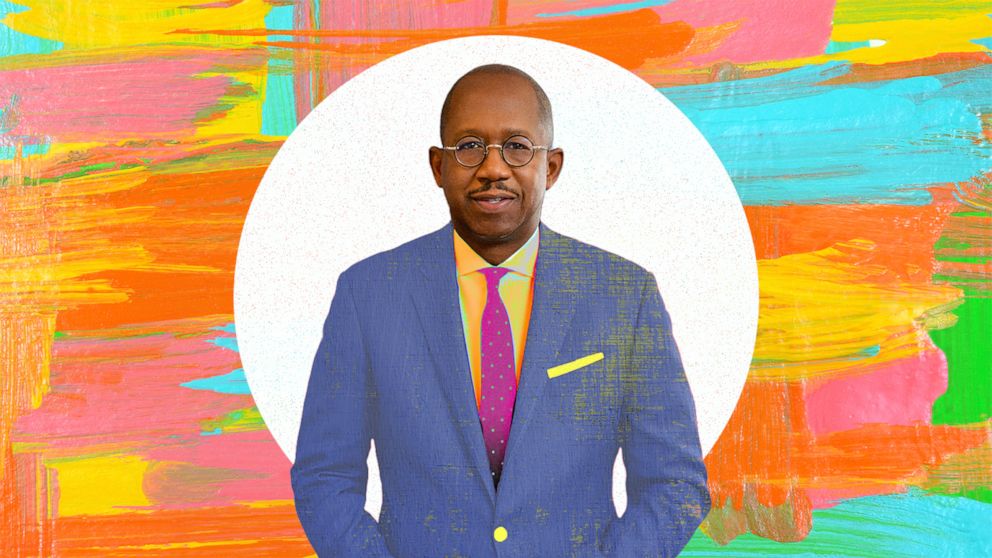 Pierre Thomas nominates Cavanaugh Bell
I am thinking of Cavanaugh Bell, a youngster who was bullied who has transformed his pain into love and empathy by spearheading a food pantry to help others in need during the pandemic.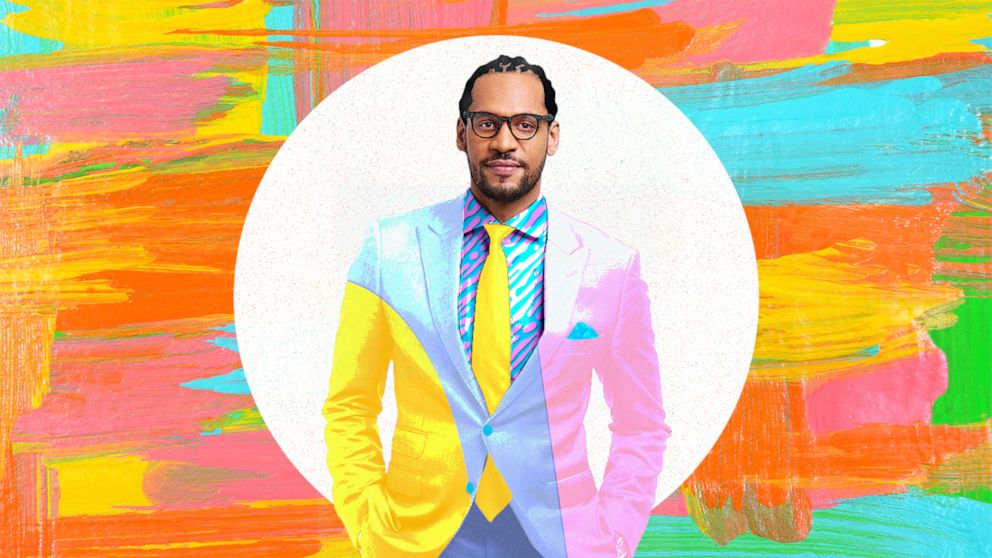 Zachary Kiesch nominates Linda Lopes and Saada Ahmed
Linda Lopes, a yoga teacher and reiki practitioner, is a gifted healer creating access to a diverse community of students in Brooklyn, New York and beyond. She's shaping Black history with the powers of grace and intention.
It's been said that joy is the strongest form of resistance. Against the backdrop of systemic oppression and social uprising, Saada Ahmed, the co-founder of Everyday People, and her team (Chef Roblé and DJ Moma) are known the world over. Everyday People is a celebration of who we are. It's the embodiment of love, respect and resistance. Their platform now includes invaluable outreach, conversations and context for today's most relevant issues. They are shaping Black history by building community and creating space for Black people to be seen as their full selves.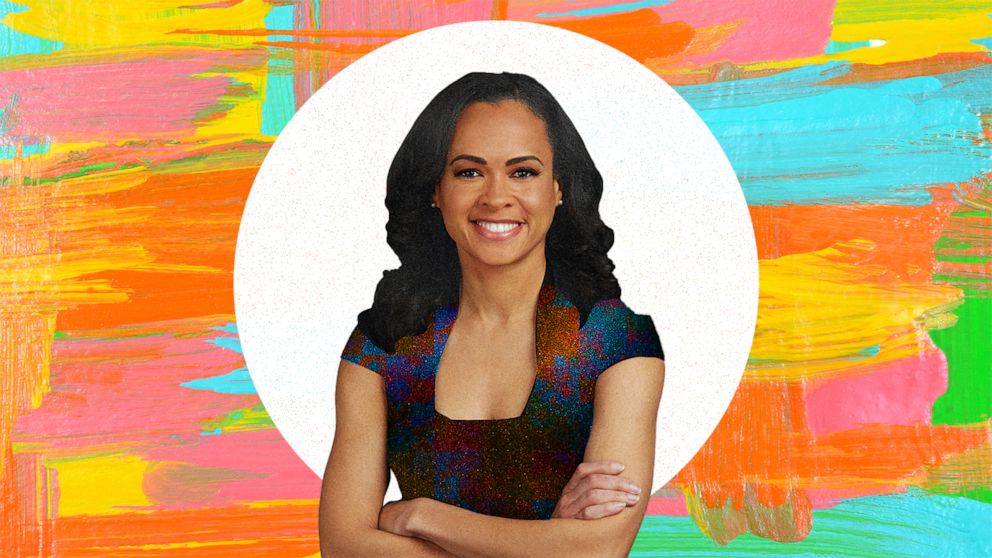 Linsey Davis nominates Amanda Gorman
Her books are number one. Her headbands are sold out. And we are all collectively waiting for her next move. While poet Amanda Gorman stole the show on Inauguration Day as she recited "The Hill We Climb," it's really the highest peak of the mountaintop that she is now ascending. Amanda was introduced to the world as a 22-year-old poet, but it was more than her poetry that captivated the world. It was her power, her prowess, her passion... now propelling her to the highest heights. She has been called "a new kind of style icon." But more than a model, she is a role model. At 22 she made history as the youngest inaugural poet, but we will all be watching as she makes history again... in whatever form that may take. Clearly we haven't heard nor seen the last from Amanda.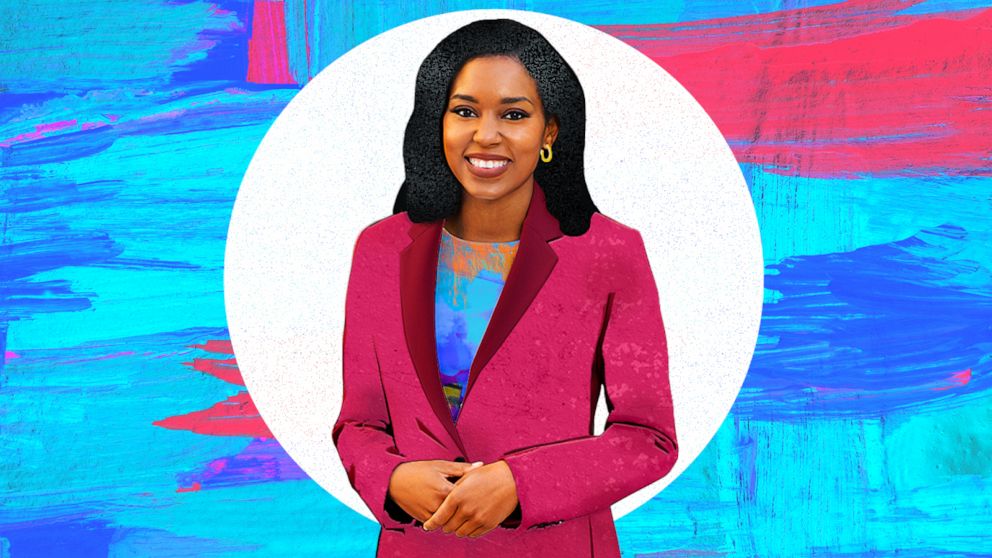 Rachel Scott nominates Dr. Kizzmekia "Kizzy" Corbett
Dr. Kizzmekia "Kizzy" Corbett found herself on the frontlines at a time when her community and nation needed her most. The young doctor played a pivotal role in developing a vaccine to stop a virus that is disproportionately killing Black Americans. Representation matters especially for a community where centuries of racism has led to medical mistrust and in a field where Black scientists are still underrepresented.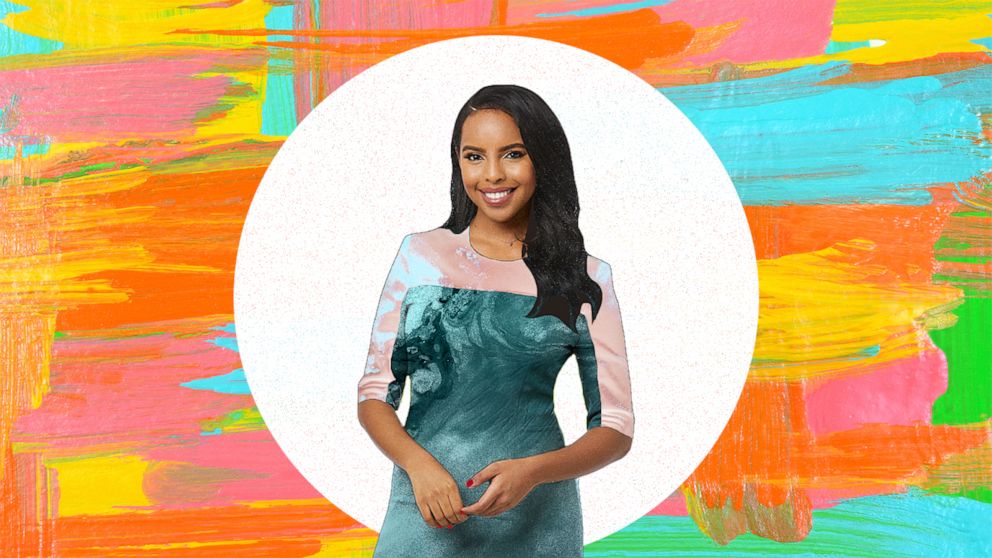 Mona Abdi nominates Aurora James, Tamika Mallory, and Lindsay Peoples Wagner
Brooklyn designer Aurora James started the 15 Percent Pledge after the George Floyd protests to get big corporations to support Black-owned businesses. Her petition went viral and she got companies like Sephora to make shelf space for underrepresented brands.
Tamika Mallory, a prominent social justice advocate, whose speech during the summer protests was dubbed the speech of a generation because she eloquently captured what many Black Americans were feeling.
Lindsay Peoples Wagner, editor-in-chief of Teen Vogue and also co-founder of the Black Fashion Council, a group formed to advocate for inclusivity and equality in the fashion industry.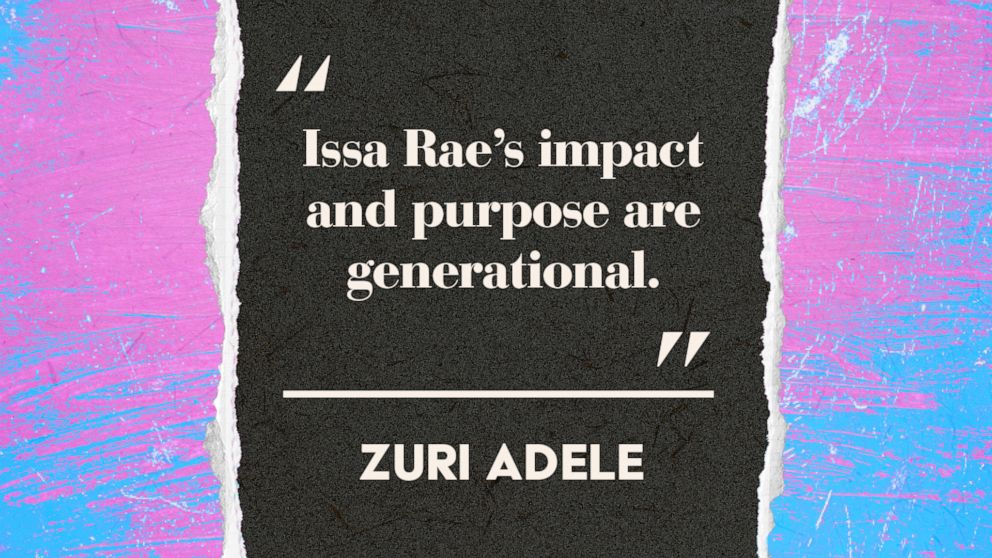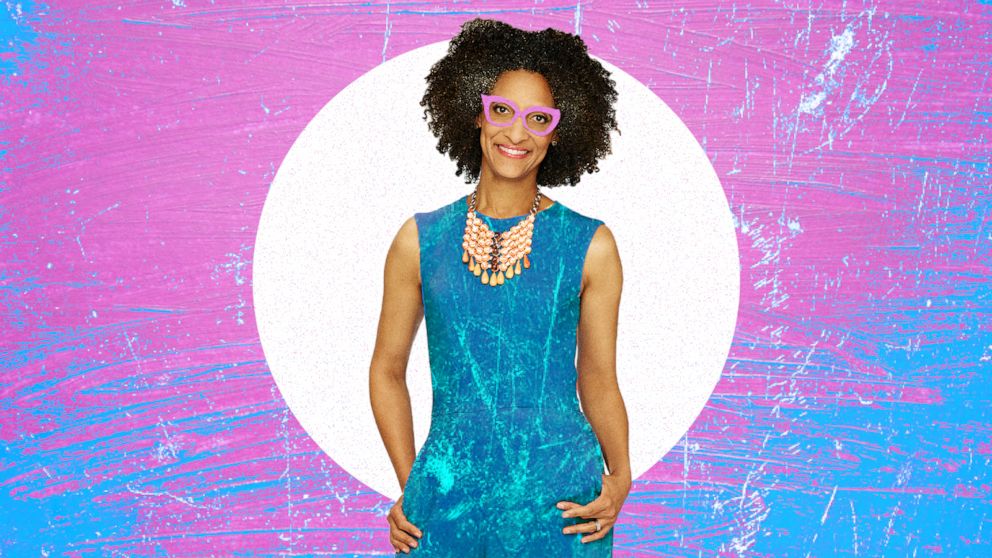 Carla Hall nominates Tracee Stanley
As a career-changer like me, Tracee Stanley has found her true calling. She embraces yoga not only as a practice, but a way of life. In fact, Tracee says that yoga found her. I deeply admire her, because she lives her life promoting healing while creating a space for relaxation and a greater connection to self. She is very deliberate and intentional with her practice and how she delivers it to the world at large. While Tracee may be known in the yoga community, her work is vital to the physical and mental health of the Black community and communities of color. Tracee has drawn upon her 20-plus years of experience and practice to guide and train others to spread this much needed healing. This is invaluable, because mental and emotional health is not a topic that is discussed freely. She is healing these communities by drawing upon tantric practices and teachings to help people address trauma. With mental illness on the rise, the healing power that Tracee provides is needed even more and to a broader audience. She's the author of "Radiant Rest," to be released in March 2021, and the creator and host of a podcast of the same name.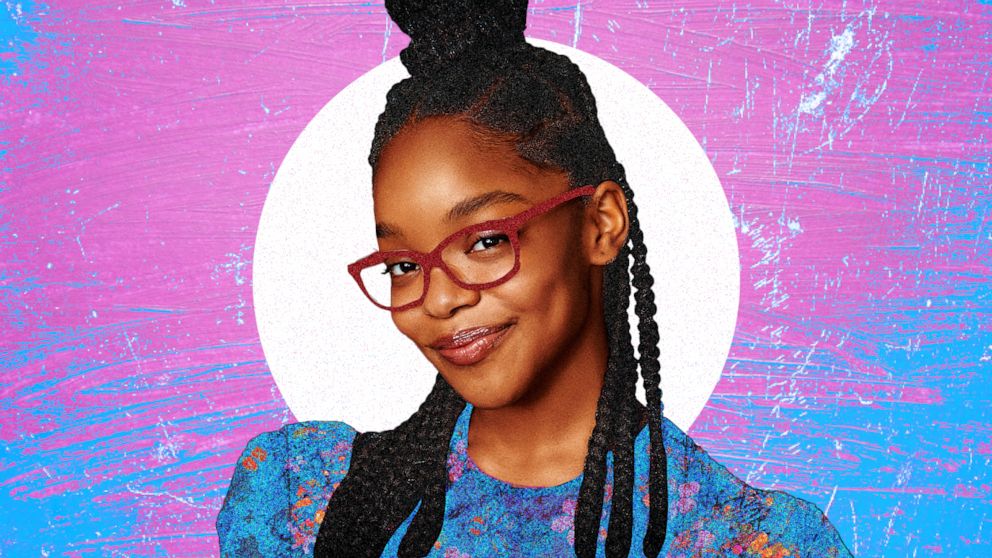 Marsai Martin nominates Amanda Gorman
Amanda Gorman is a young Black girl doing phenomenal things. She's a prime example of how age shouldn't hinder your accomplishments. I had the privilege of speaking with her in December 2020 and it's clear that great things lie ahead. She was the youngest inaugural poet. She's written for the New York Times. She's reciting a poem at the Super Bowl. She has spent years speaking out about the social injustices we face in this country and her poetry has resonated in the hearts of many.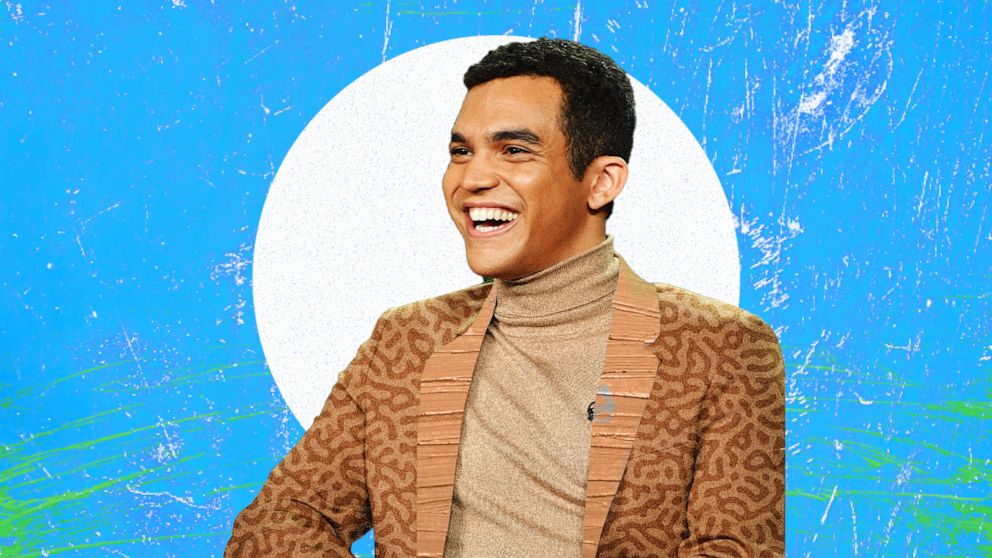 Adam Faison nominates Lauren Ridloff
Lauren Ridloff is bringing awareness and visibility to what it means to be a Black deaf woman living in the world. By taking on roles in mainstream projects like "The Walking Dead" and "The Eternals" — where she will play Marvel's first deaf superhero — she is showing the hearing world that Black deaf folks exist while also inspiring future generations of young kids to see that they can pursue a career in entertainment as well.
Adam Faison stars in "Everything's Gonna Be Okay" on Freeform.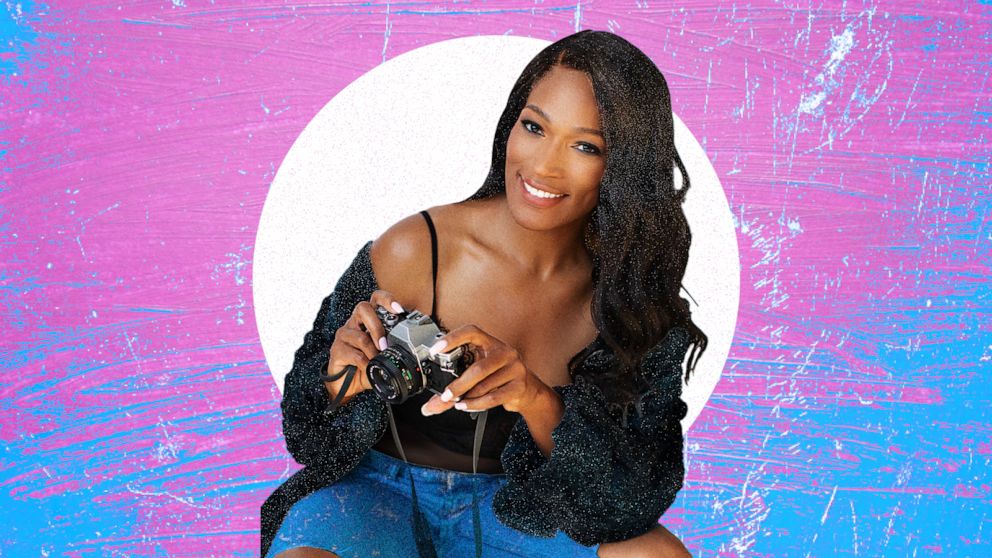 Kron Moore nominates Stacey Abrams
I am completely in awe of and inspired by Stacey Abrams. Her dedication to the progressive movement of civil rights and tireless leadership of our communities has not only been impactful for Georgians, but for our county as a whole. Ms. Abrams has fought for and encouraged the (otherwise) unheard voices of our state to be acknowledged and respected by our democracy. I'm grateful that she represents a tangible figure, for young black girls and future generations, to understand their importance and value. Stacey Abrams is the embodiment of Black Girl Magic.
Kron Moore stars as First Lady Victoria Franklin in the BET prime time soap opera "The Oval."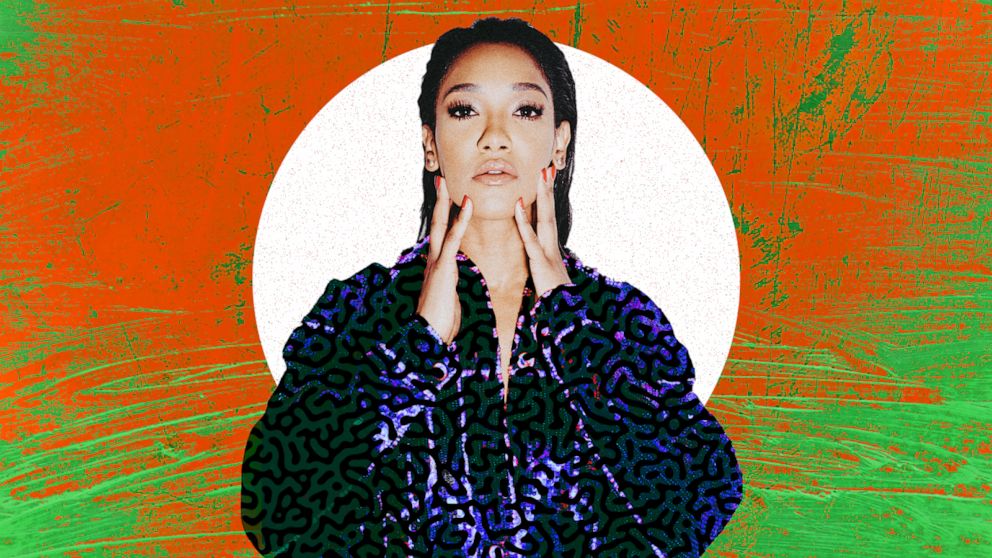 Candice Patton nominates Stacey Abrams
Stacey Abrams, who served in the Georgia House of Representatives, lost a Georgia gubernatorial race in 2018 which was alleged to have been rife with voter suppression. Instead of letting that loss be the end of it and focusing on making her next political move, Stacey focused on fixing the problem at the root. She aimed to galvanize voters in the most marginalized and suppressed communities. She started Fair Fight, an organization created to register and empower voters in numerous battleground states. Along with the help of so many who recognized how important this fight was, Stacey helped turn Georgia blue for Joe Biden in the 2020 presidential election, a feat not seen since Bill Clinton won the state in 1992. She is now nominated for Nobel Peace Prize.
She is the epitome of Black girl magic to me. Never letting your losses be the end of your journey. She's a fighter and always aims to work for the greater good. An icon in the truest sense.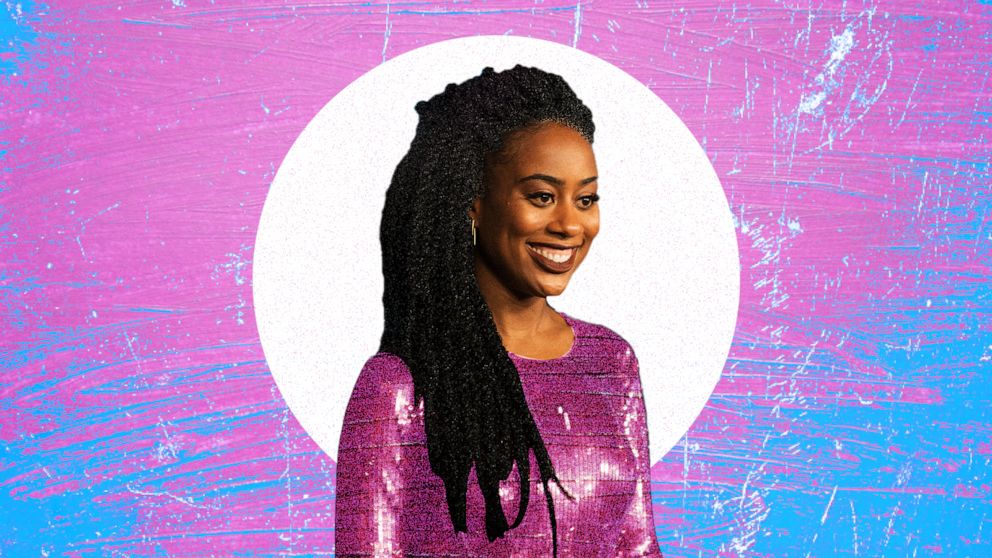 Zuri Adele nominates Issa Rae
Among many, Issa Rae is exemplifying Black history in excellence. Her storytelling normalizes (and shines an incredibly nuanced, honest and cathartic light on) the many experiences of our community and refuses to settle for stereotypes or perfectionism. She does all of this while providing career advancement for so many people. Her impact and purpose are generational and have undoubtedly opened doors for me to be the authentic creator I am today.
Zuri Adele stars in "Good Trouble" on Freeform.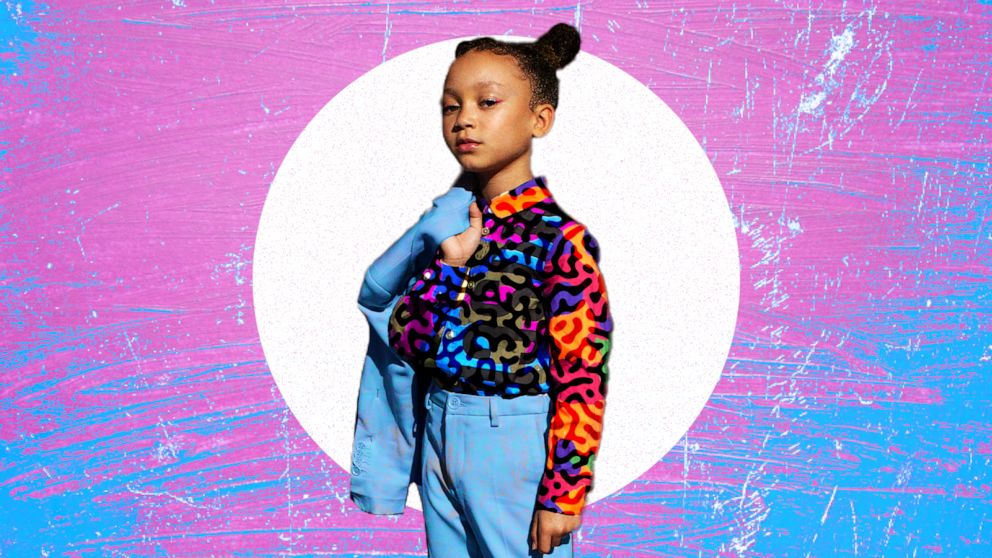 Mykal-Michelle Harris nominates Vice President Kamala Harris
I am totally inspired by Vice President Kamala Harris. There are so many reasons that she inspires me. Because her initials are K. Harris and my mother's name is Kimberly Harris (so she, too, is K. Harris) is the beginning of me being totally attached to her. They are both boss chicks and doing big things in the world to make a difference. Another reason is that both K. Harris boss chicks belong to the same sorority that I am legacy to — Alpha Kappa Alpha Sorority, Inc. — the pink and green. But I don't even have to say that Vice President K. Harris is changing the world. She is not just going to make a difference in our country but the entire world! Little girls that look like me will forever be able to say, because she was the first, we can be the next. It was so, so exciting to watch all of the ceremonies on Jan. 20, 2021. I almost could not stop yelling and screaming. It made my heart feel fuzzy inside. When she walked with her niece who had afro puffs like me, it was almost unbelievable to see on the way to the White House! I mean, can you believe it? I am watching Black history being made. Wow. Thank you, Vice President Harris. We love you more than you know.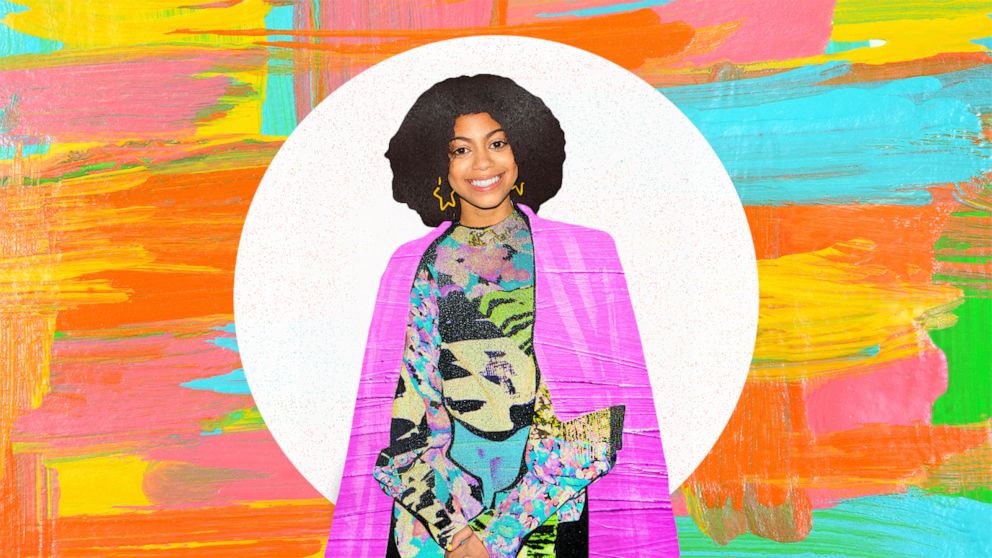 Arica Himmel nominates Amanda Gorman
Recent Harvard grad Amanda Gorman made history on Jan 20, 2021. Ms. Gorman's story resonates with me because she's shared that she has battled a speech impediment and we know that President Biden was able to overcome a severe stutter as a child. My own immigrant mother, who has a pronounced stutter, through intense work and determination became a singer, performing on a world stage during her career. Amanda Gorman had a national stage and she acknowledged her power, "... in a country and a time where a skinny Black girl descended from slaves and raised by a single mother can dream of becoming president, only to find herself reciting for one."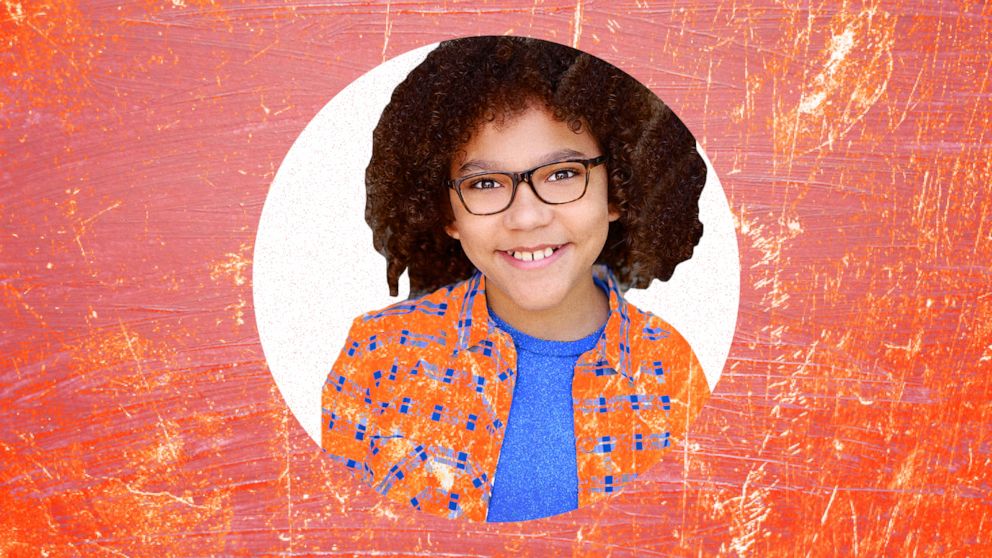 Ethan William Childress nominates Vice President Kamala Harris
Without question, Madam Vice President Kamala Harris. She has made history throughout her career being the first Black woman in her positions. First, as an attorney general in California and now as the vice president. Her strong core values will ensure a path of many more firsts. And as VP, she will undoubtedly be making great progress in the Black Lives Matter movement.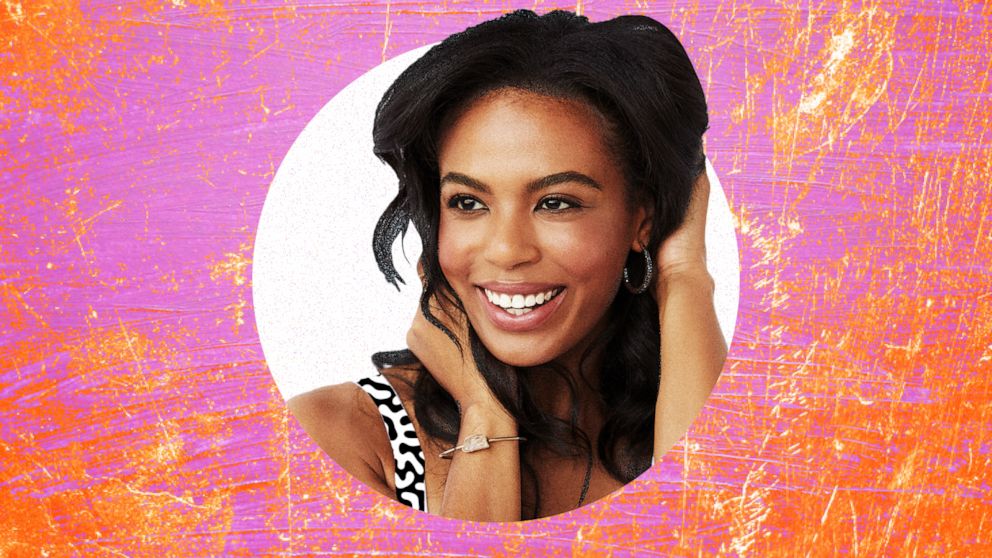 Britt Stewart nominates Logan Browning
Logan Browning has found a beautiful way to unapologetically capture the essence of change by amplifying her voice for diversity and equity. As well as cultivate a soulful and mindful space that transcends beyond the boundaries of time, race, gender and spirit. She is an amazing representation for Black Womxn in this generation and is already creating a legendary journey for herself.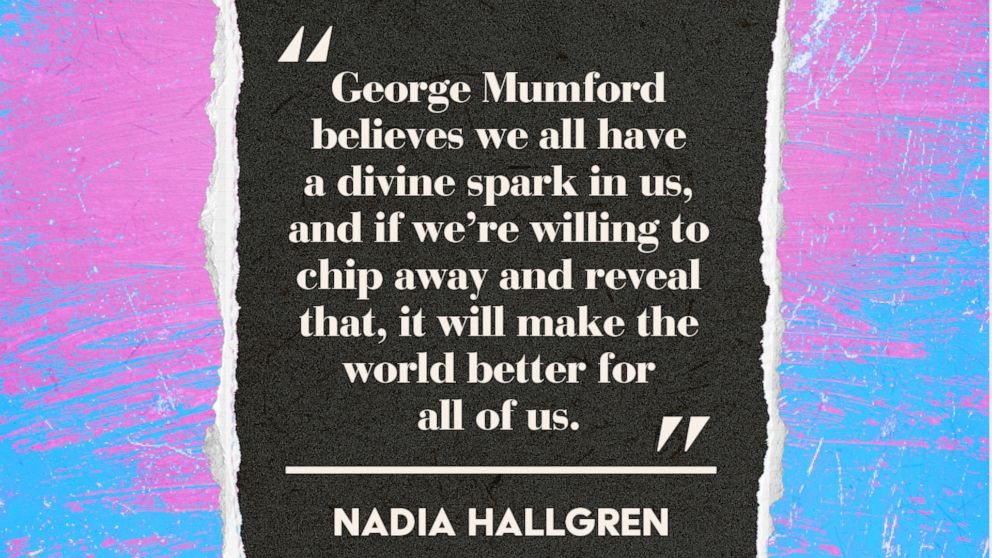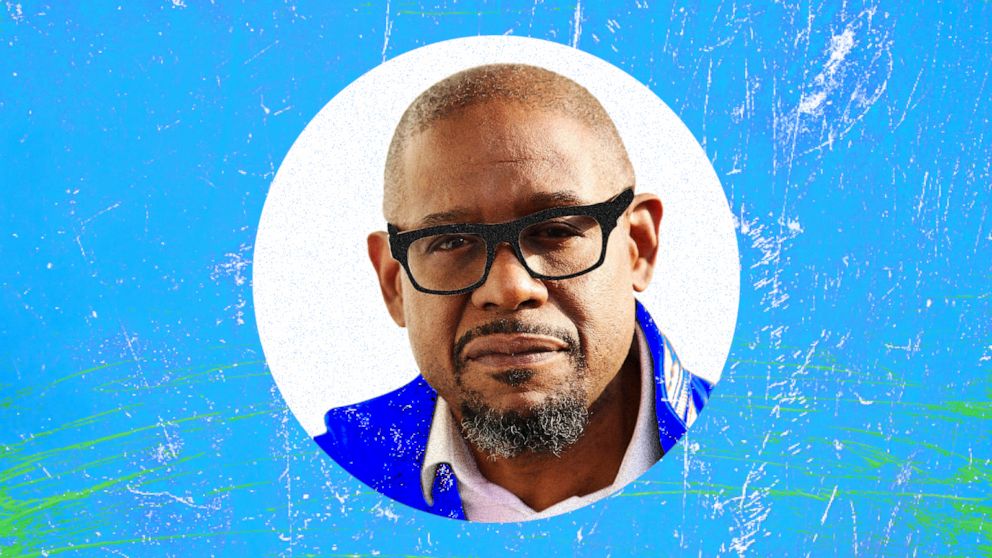 Forest Whitaker nominates Ryan Coogler
When thinking about people who are making Black history today, film director, producer, and screenwriter Ryan Coogler is a leader in this new generation. He tells stories that focus on current issues and achieving social change, like "Fruitvale Station," and mentors new voices on projects like "Judas and the Black Messiah." America knows his work best through "Black Panther," which started a movement that instilled the Black community and people of color with a sense of empowerment, pride, and identity about our culture and place in history, while also including the whole of society. However, the history he's making isn't just artistic. Through Blackout for Human Rights and its movements like #BlackoutFriday, he's using his voice and the power of community to make a real impact on the nation. I'm inspired by his voice, his spirit and am excited to see how he continues to make Black history.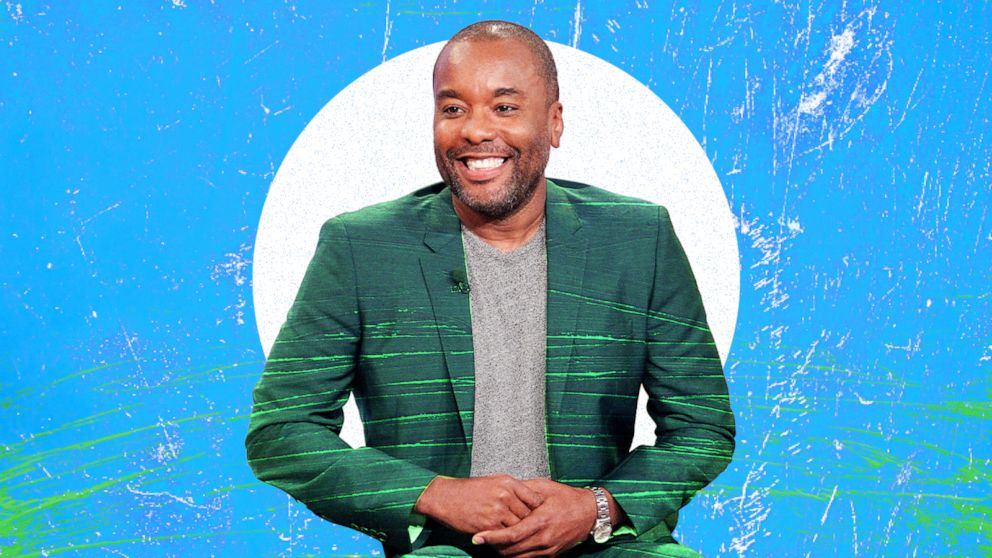 Lee Daniels nominates Tamika D. Mallory
It is with great pleasure that I nominate Tamika D. Mallory to GMA's Inspiration List for Black History Month.
For those of you who don't know, Tamika has been in the game for a long time. Her parents were founding members of Rev. Al's National Action Network, where Tamika volunteered as a teenager, eventually becoming its youngest Executive Director in 2011. In 2017, Tamika mobilized the Women's March, protesting the inauguration of Donald Trump. And in 2019, she was the co-president of the Women's March. And that brings us to 2020. Over the summer, I was mesmerized by Tamika's courageous work on the frontlines fighting for racial justice in the wake of the George Floyd murder. Seeing this young, black woman stand in her power, protesting against inequality — it was inspiring. Amongst all the chaos, here was this beacon of hope. Tamika is a force to be reckoned with, a true game changer, who will not stop until she leaves her footprint not just on America, but on the world. Tamika lives and breathes activism. It's in her blood. Following in the footsteps of the civil rights activists who came before, Tamika dares to use her voice. Speaking truth to power — when the weaker man opts to remain silent. As with the crusaders of that era, history will not recognize the impact of Tamika's work for years to come. But believe you me, Tamika D. Mallory is making Black History right now. But don't take my word for it, check her out for yourself. Her inspiration awaits you.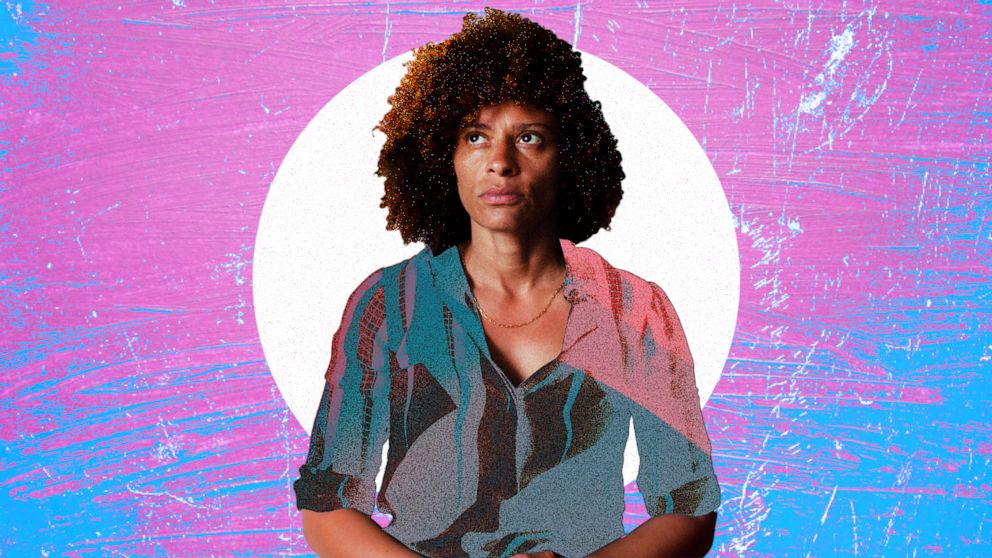 Nadia Hallgren nominates George Mumford
George Mumford's performance, expertise and mindfulness training have been quietly making history behind the scenes. George has been the sports psychologist for elite athletes like Michael Jordan and Kobe Bryant, and has been called "Phil Jackson's secret weapon" to winning eight NBA championships. But Mumford's contribution to helping people achieve greatness isn't limited to high-profile athletes. He uses his skills to help female athletes push beyond the limits sexism poses in sports. He's guiding students at Historically black colleges and universities (HBCUs) through challenging situations around racism and has even brought the art of mindfulness to people incarcerated. According to George, "Success is being and expressing yourself and hopefully in the service of helping others." George believes we all have a divine spark in us, and if we're willing to chip away and reveal that, it will make the world better for all of us. George is sharing the secrets to performance expertise with our communities, who have not historically had access to these practices. These have been very white, elite spaces — often open to top earners and high performers. George is working to change that.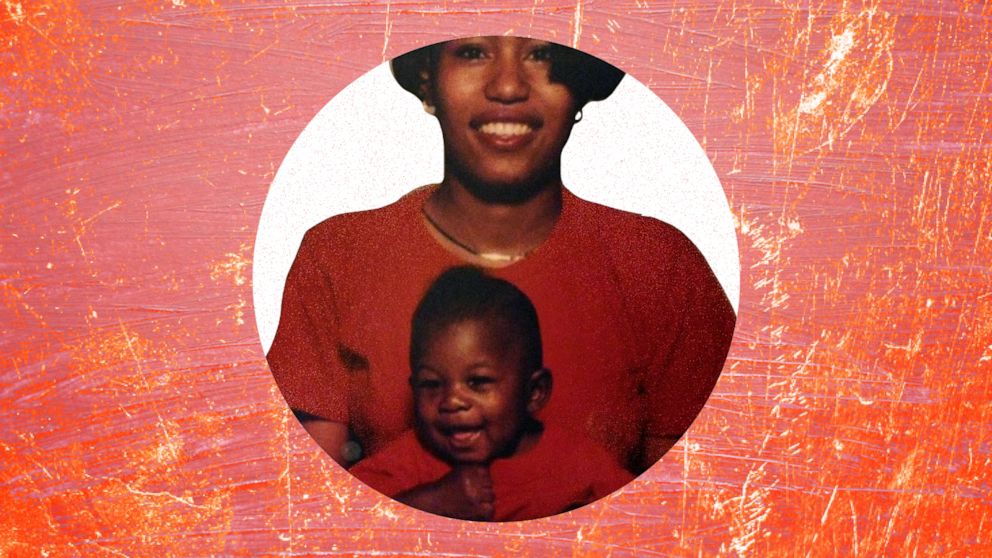 Trevante Rhodes nominates his mother Demour D'Angelo
Mi madre, Demour D'Angelo, because she is amazing by being a strong, beautiful Black woman (aka "The Backbone") in her family, job and community in the American South.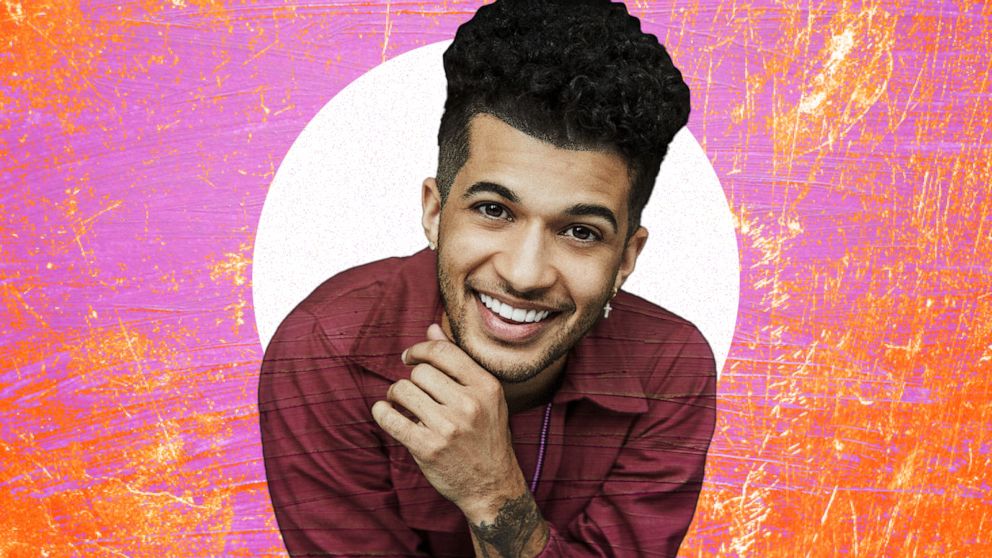 Jordan Fisher nominates Kendrick Sampson
"You can't grow up and be Black in America and not experience trauma from these systems that were built to traumatize us." A quote by Kendrick Sampson. Kendrick was one of the first people that I met back in L.A. in 2008. We lived in the same apartment complex and shared a few of the same team members. The thing that sat with me most upon meeting him and that has only grown in spades since is his genuine care for humanity. Beyond being the incredible actor he is, showing art and soul in all performances, he leads his life with incredible fortitude, standing up for and speaking out on the things that mean the most to him, from the Black Lives Matter movement to true mental health care and awareness, specifically for the Black community. From one mixed man from the South to another, thank you, Kendrick.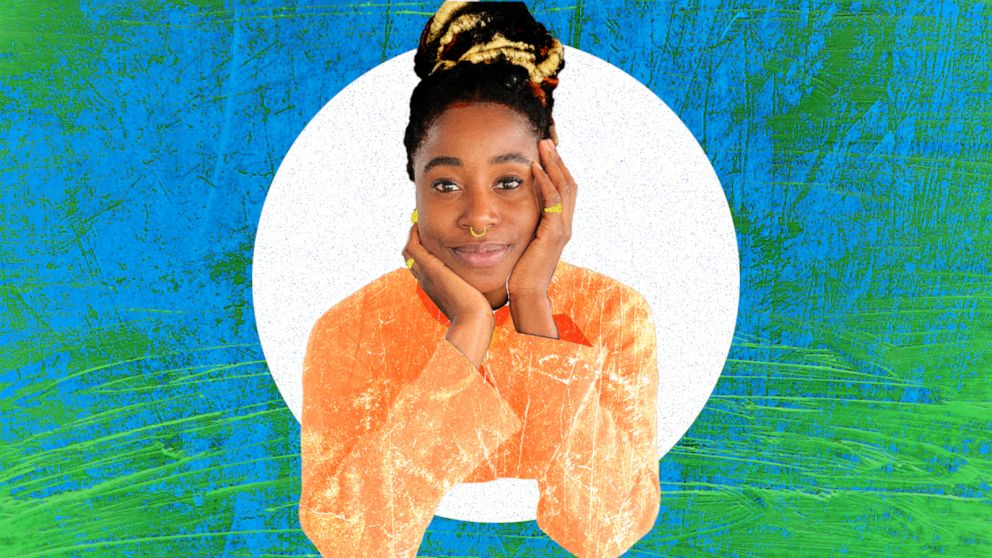 Kirby Howell-Baptiste nominates Jessica Moneà Evans
Jessica Moneà Evans is a multifaceted artist from Raleigh, North Carolina, who connects the past and present through dance. Under the guidance of her legendary mentor, Tanita Fadyeyola, the founder and creator of the movement modality Afrofunk Dance Fitness (a fusion of movements from around the world that inspires positive transformation and growth), Jessica learned to translate deep ancestral and spiritual roots into movement manifestations with choreography, storytelling and positive affirmations. Jessica's presence as a Black, female choreographer, who authentically showcases African dance in a largely co-opted space, is immeasurable and she is able to produce works of art for both theater and film that are visually stunning and emotionally powerful.
Kirby Howell-Baptiste is an actress who has appeared in "Killing Eve," "The Good Place," "Barry," "Why Women Kill" and more. She will star opposite Emma Stone in Disney's live-action "Cruella," to be released in 2021.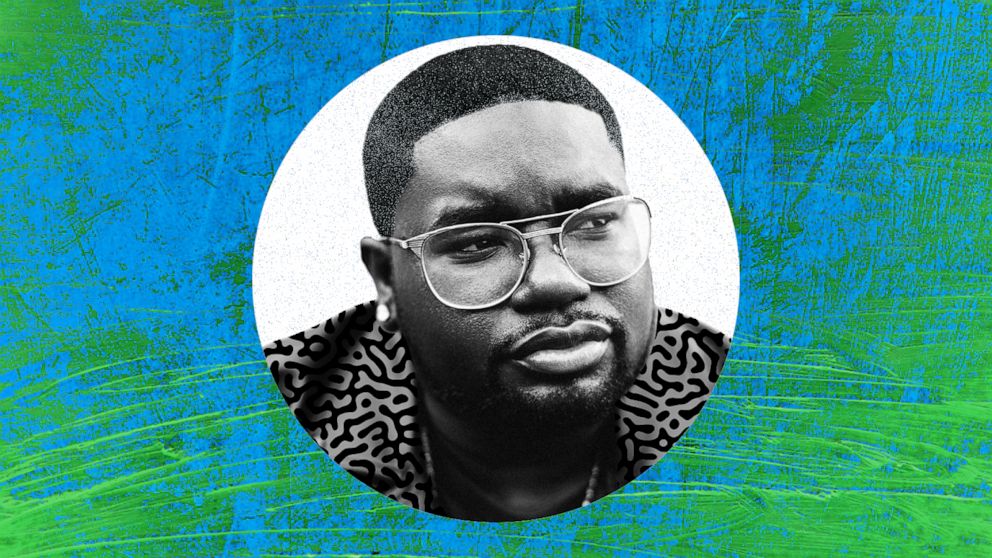 Lil Rel Howery nominates Dr. Pastor Marshall Hatch and DeShuna Spencer
I want to name two people making Black history right now. The first is my uncle, Dr. Pastor Marshall Hatch of New Mount Pilgrim Missionary Baptist Church on the Westside Of Chicago. Outside of being a huge role model to me, he fights every day for African Americans not only in our community but all over the city of Chicago. He use his strong faith, education and morals to do what's right, and is well respected in our community and political landscapes.
The second is DeShuna Spencer, founder and CEO of the streaming service kweliTV. She created a platform for Black content creators all over the world to have a home to tell their stories, and also found a way that they can get paid for their amazing content, which include feature films, documentaries, short films, web series, animation series and more.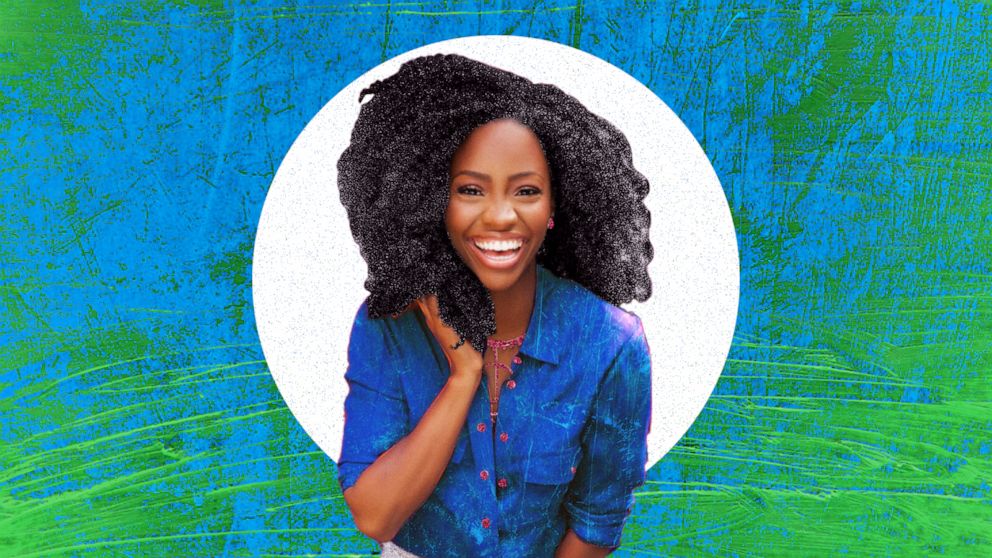 Teyonah Parris nominates Nigel Campbell and Chanel DaSilva
Nigel Campbell and Chanel DaSilva founded MOVE |NYC| in 2015, a leading-edge arts and social justice nonprofit organization with an ambitious mission to cultivate greater diversity and equity within the dance profession and beyond. Chanel and Nigel first conceptualized MOVE |NYC| in 2013 as the Black Lives Matter movement was gaining momentum and while reflecting on why they saw so few dancers of color in the profession. They peeled back the layers and found that what hinders young dancers from realizing their full potential, particularly young dancers of color, is not their level of talent, but their lack of access to individualized guidance and support due to historical socioeconomic barriers. Chanel and Nigel tackle these pervasive and inequitable roadblocks by providing tuition-free artistic training, mentorship and professional development resources to young artists at the earliest stages of their careers. These promising young artists are destined to not only enter the dance profession, but lead it. With a proven track record of high school students gaining acceptance into the most prestigious conservatories and colleges in the nation, such as The Juilliard School, Chanel and Nigel's critical work has garnered national recognition. Recently, they were featured on the cover of Dance Teacher magazine's Spring 2020 issue titled, "Changing the Face of Dance," rendering the work of Chanel, Nigel and MOVE|NYC| as essential to the dance ecosystem. Furthering their impact as Black leaders and visionaries in the field, Nigel co-directs the Gibney Company in New York City, and teaches dance and entrepreneurial courses at colleges and conservatories across the nation, while Chanel has an active freelance choreography practice with credits including a 2019 IRNE nomination for best choreography for "The Black Clown," which premiered at American Repertory Theater in Cambridge, Massachusetts.
Teyonah Parris is an actress who plays the role of "Monica Rambeau" in Disney+'s "Wandavision" and will also be seen in "Candyman" in Spring 2021. Teyonah's work also includes roles on "Mad Men," "Dear White People" and "If Beale Street Could Talk."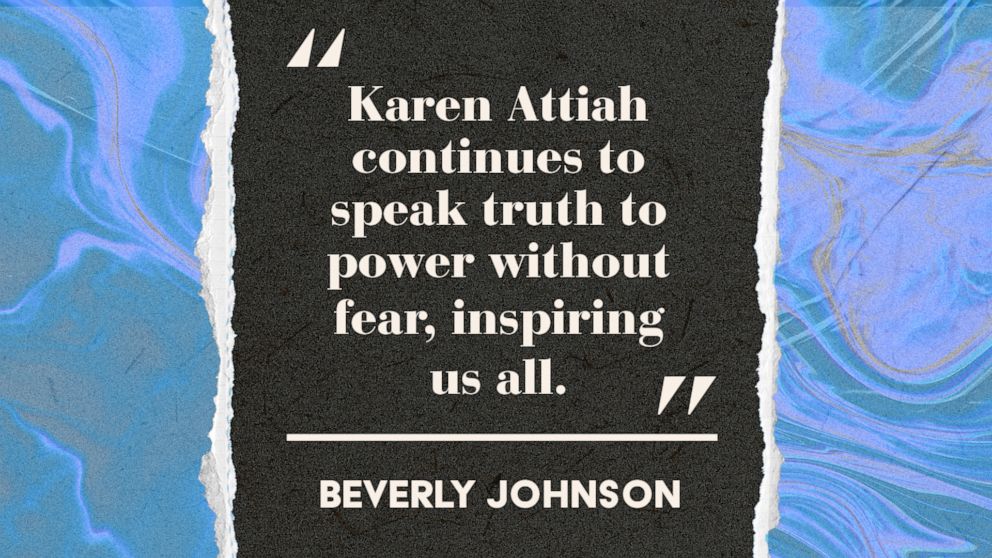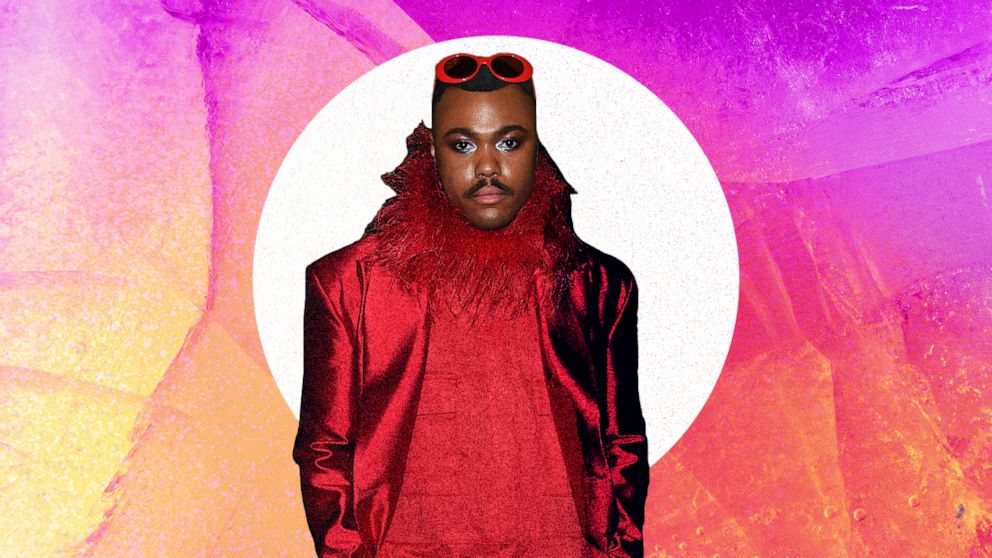 Christopher John Rogers nominates Pierre Davis
Upon hearing the brief, the legendary Pierre Davis immediately came to mind as the perfect nominee. I'm not sure if the word "unsung" works here — dressing a myriad of celebrities and people of note, debuting as the first trans woman of color to present during New York Fashion Week and establishing her unique aesthetic voice are just a few highlights during her time in the international fashion consciousness. Her work is helping to shift the fashion conversation towards a more idiosyncratic and personal way of dressing — anointing style and craft over trends. I'm continually inspired by the modernity and community-based nature of her offering. Her specific understanding of texture, nuanced attention to detail and fit, and her ability to make people feel something with her designs resonate with me. She's an icon, she's a legend and she is the moment.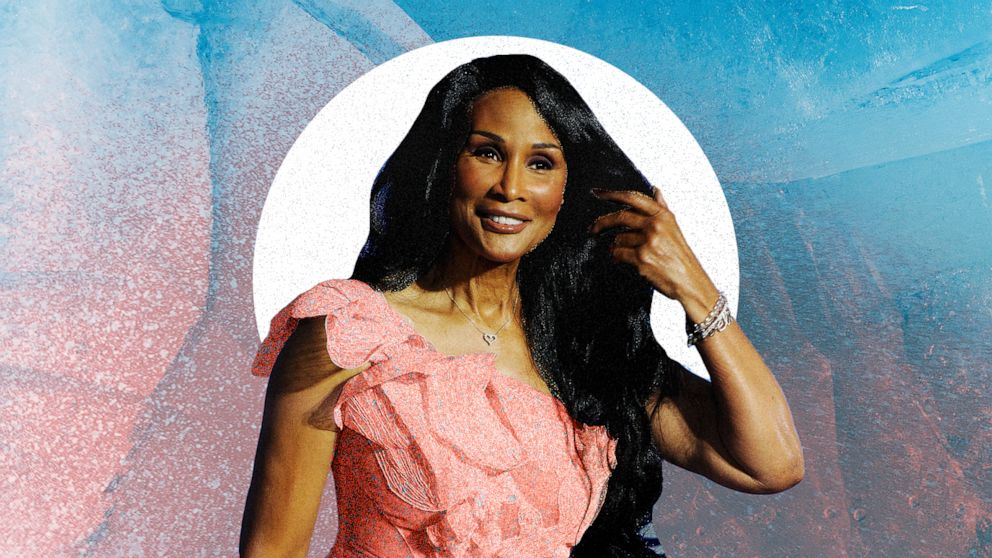 Beverly Johnson nominates Karen Attiah
My choice would be Karen Attiah, global opinions editor and columnist for the Washington Post. She is only in her 30s, but she has already made a big impact on the journalism world in her time at the Washington Post. Whether she is speaking truth to power in the name of racial justice in her columns or ensuring that Black perspectives from around the world are heard, her work is a clear commitment to elevating Black voices from Africa, Europe and the Americas. As an editor, she might be known best for drawing international attention to the cause of accountability for Jamal Khashoggi, the Washington Post columnist that was killed by Saudi regime agents in 2018. But she has also been writing hard-hitting articles that force America to confront its own injustices, including pieces like "America hates to let Black women speak," on powerful Black women like Kamala Harris being interrupted; "The Texas Rangers' team name must go," an argument for why the Texas Rangers baseball team's name carries a racist legacy; and of course, her viral columns on "How Western media would cover …" satirical series, which forces readers to confront America's own myths of being an exceptional country. Whether she is writing about Megan Thee Stallion, Breonna Taylor or Kamala Harris, she makes sure that issues affecting Black women are represented at the Washington Post. For her work, she has won the prestigious George Polk Award and National Association of Black Journalists 2019 Journalist of the Year award. She doesn't do any of this without risk, as she puts her safety and security on the line for speaking out against injustice. Nevertheless, she continues to speak truth to power without fear, inspiring us all.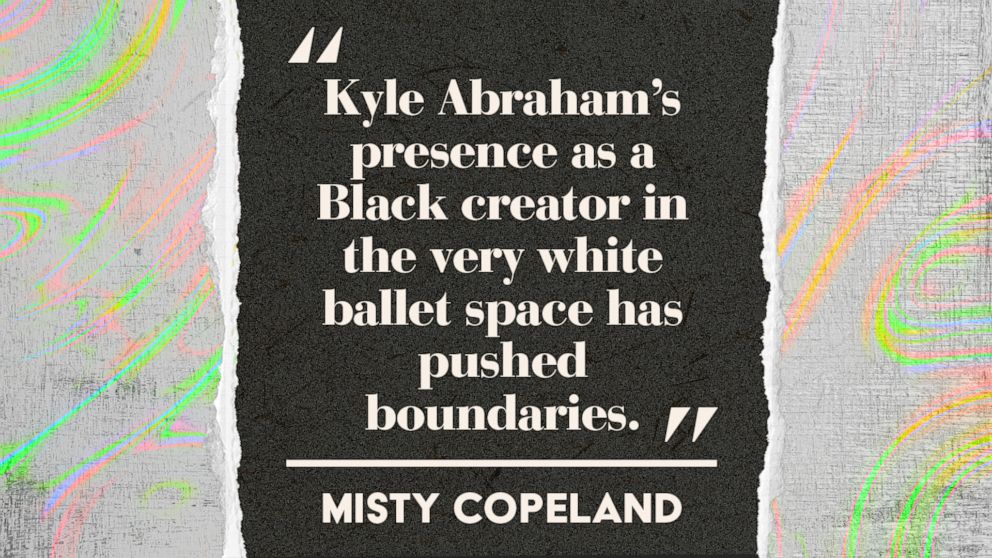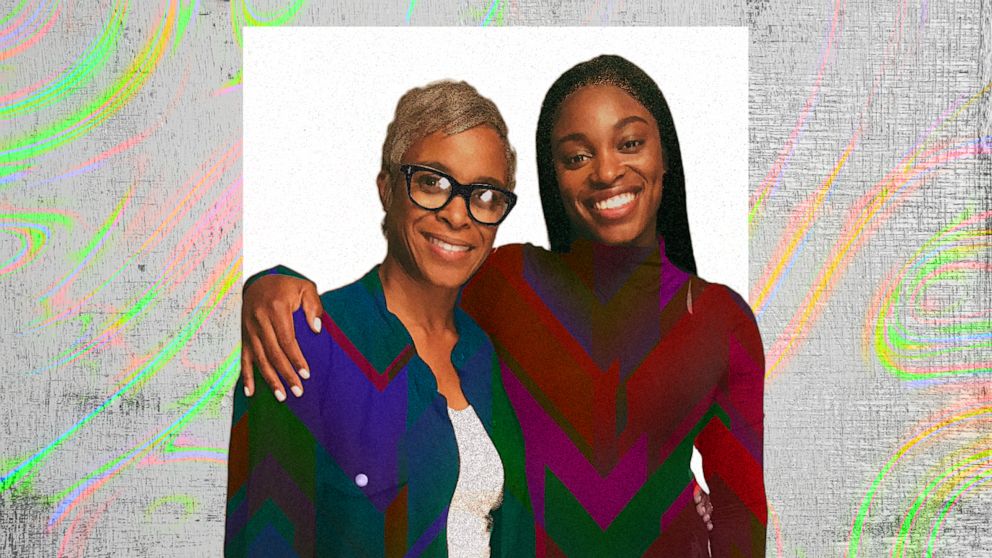 US Open Champion Sloane Stephens nominates her mother Dr. Sybil Smith, Ed.D.
My mom, Dr. Sybil Smith, Ed.D, is a Black American modern history-maker and my hero. She is the first African-American female swimmer to be named as a first-team Division I All-American and is still the only All-American in Boston University women's swimming history. My mom broke barriers in the swimming world and instilled that determined spirit in me as I pursued my own athletic career in another sport with historic underrepresentation of people of color. You'll notice I referred to her by her full title — I think it is so important for Black women to embrace our hard work and show up as our fullest, most authentic selves. My mom is a school psychologist by training and earned her doctorate degree during late nights on the road with me as I worked toward my dreams. As the executive director of the Sloane Stephens Foundation, she leads our tennis, education and mental wellness programs in 25 K-12 schools in the Compton Unified School District, one of the most historically underserved communities in the country. In six years, we've served over 6,000 Compton students and are working to create pathways to generational change — encouraging Black and Latinx students to graduate high school, be leaders, make healthy choices and dream big. One hundred percent of students in our program have graduated high school and gone on to a two or four-year institution. My mom practices what she preaches and leads by example. She cares for each student as if they were her own, and has worked tirelessly to ensure their physical and emotional wellness, spending time working with district administrators, sponsors, community members and parents to provide opportunities for every single student that crosses her path. Dr. Sybil Smith, Ed.D. is a community builder, role model, advocate and champion. I am beyond proud to call her my mom and to share her light with the world.
Sloane Stephens is a US Open Champion and a top player on the WTA Tour with five WTA titles. In short: she's amazing.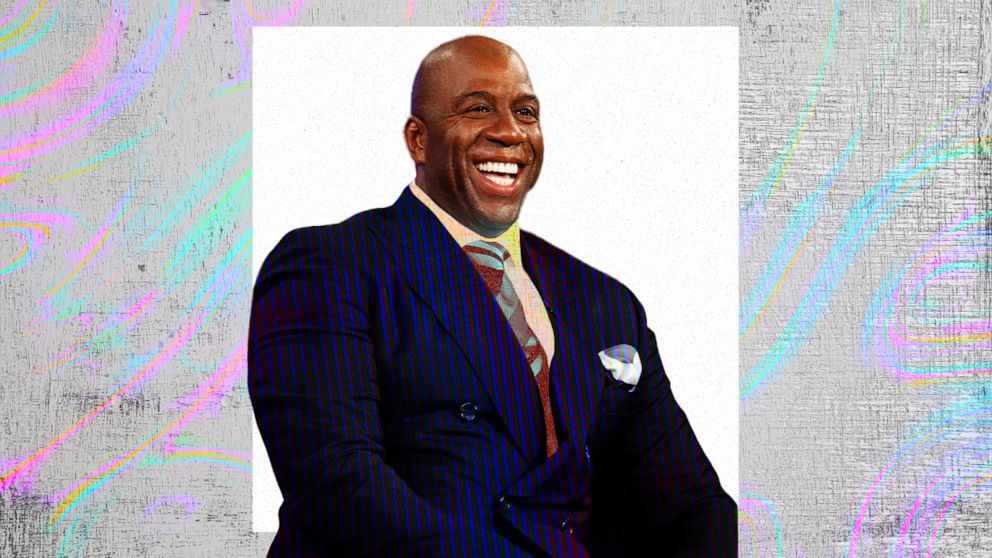 Magic Johnson nominates Porter Braswell and Ryan Williams
Porter Braswell and Ryan Williams will be making history for many years to come. What I most admire about this duo is that they uncovered a problem and found a solution. Their intelligence, passion and innovative abilities led to the founding of Jopwell. While working on Wall Street, they were frequently called upon to recruit other minority candidates. They knew there had to be a better way to attract top talent at scale while building a diverse professional community. In 2014 they left finance to launch Jopwell, which helps companies connect with, recruit, and retain students and professionals of color. Jopwell currently assists over 300 companies in their diversity, equity and inclusion strategies, and their platform has helped tens of thousands of its community members connect with corporate opportunities. A resource for both top companies and minority talent across the country, Ryan and Porter are eliminating excuses about diversity hires in corporations and providing opportunities for the next generation of talented innovators.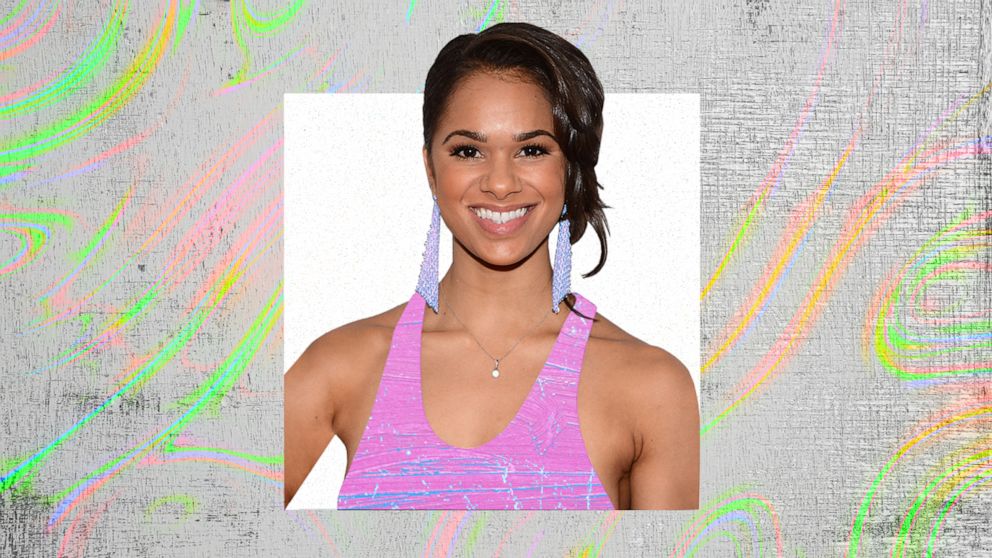 Misty Copeland nominates Kyle Abraham
Artistic Director Kyle Abraham's voice, vision and choreography are the future of dance. In founding his own company, A.I.M., Kyle has long been creating works that tell stories of identity, history and community, earning him recognition as a MacArthur "Genius" Fellow. His expansion from creating pieces for the modern dance community to also including the classical ballet world, his work and artistry couldn't be more timely and important. With the state and climate of the world today, Kyle's presence as a Black creator in the very white ballet space has pushed boundaries, and is leading the way in an art form that doesn't often represent Black people or tell our stories.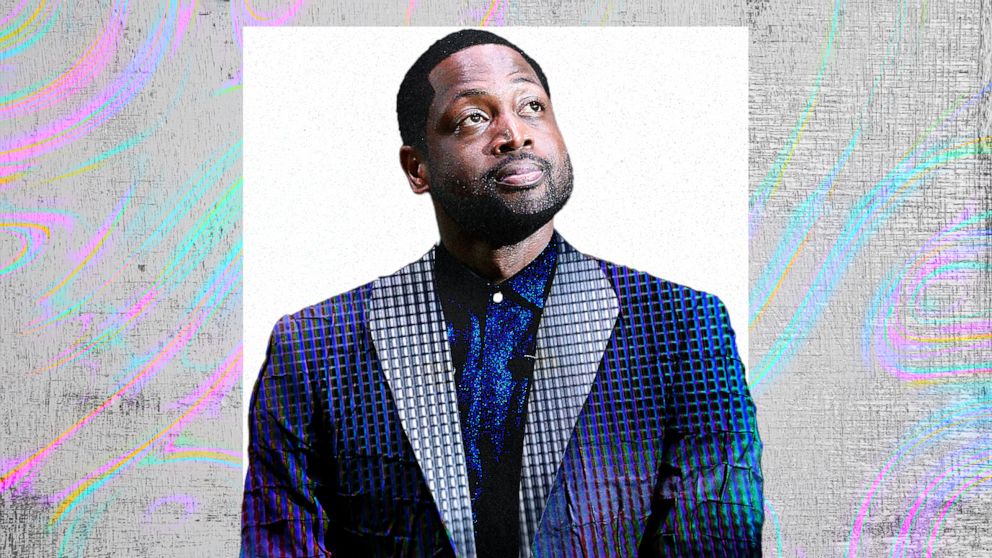 Dwyane Wade nominates Leyna Bloom
Leyna Bloom is an actress, model, dancer and activist. In 2017, she made headlines for being one of the few openly transgender models to walk the runway during New York Fashion Week and became the first transgender woman of color to appear in Vogue India. In 2019, Leyna was the only transgender model to walk the runway at Paris Fashion Week for Tommy Hilfiger x Zendaya's Fall/Winter collection. Leyna recently made her acting debut in Danielle Lessovitz's "Port Authority," which premiered at the 2019 Cannes Film Festival. It was the first film in festival history to feature a transgender woman of color in a leading role. This year, Leyna can be seen in advertising campaigns for Levi's, Dior and Tresemme. Leyna is a formidable force who is breaking down barriers in the industry. She is a true inspiration for her activism in the Black transgender community. She is creating real change and inspiring LGBTQ youth to be proud of who they are. Leyna is blazing a trail and it's exciting to watch.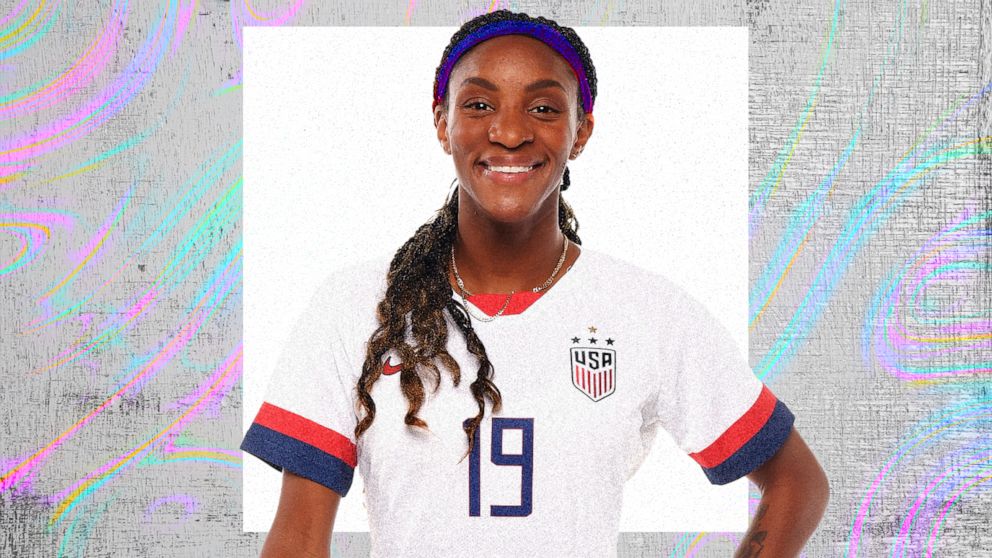 Crystal Dunn nominates Margaret "Midge" Purce
Margaret "Midge" Purce is an American soccer player in the National Women's Soccer League who recently received call-ups to the U.S. Women's National Team and made her first appearance for the USA at the end of last year. She has inspired me in many ways, as a friend, teammate, mentor and role model, and her passion to elevate the image and representation of Black women as athletes and leaders across all industries has made her a trailblazer and a powerful advocate. She is the executive director of the Black Women's Player Collective, a nonprofit organization that aims to advance opportunities for Black girls in sports and beyond. As a Harvard graduate, one of the best players to come out of the Ivy League in recent memory and a prominent member of the Harvard Board of Overseers, she continues to exhibit her exceptional leadership qualities by empowering others, like myself, to join in the fight for direct access to soccer for underrepresented minorities.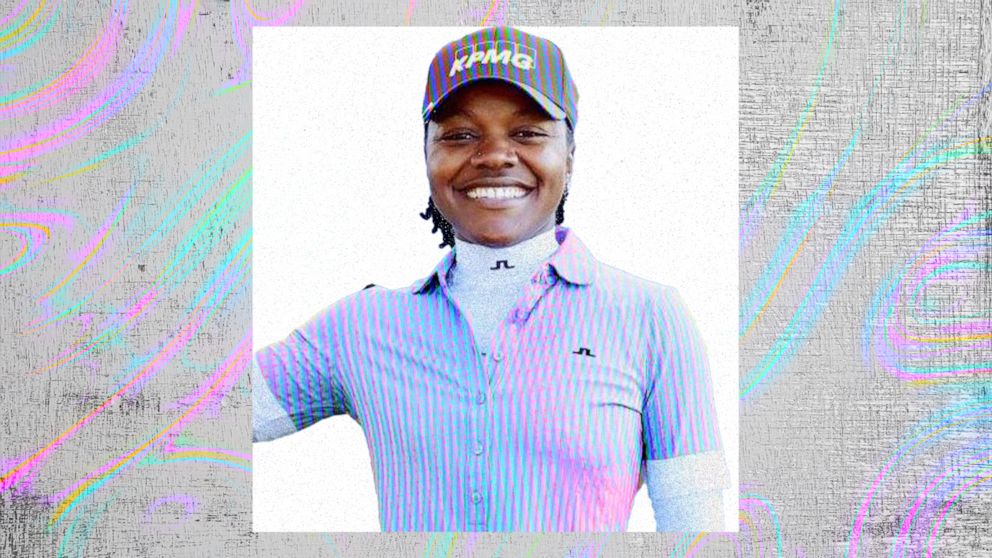 Mariah Stackhouse nominates LaJean Gould
The impact of LaJean Gould's commitment to fostering the growth of golf among women and youth is undeniable. For decades the Women in Golf Foundation has helped develop young golfers by increasing opportunities for them to learn and compete into adulthood, and instilling leadership and life skills applicable to all facets of life. With youth programs based in predominantly minority neighborhoods in the Metro Atlanta area and the Women's Collegiate Championship that provides a competitive opportunity for HBCU women's golf programs, her influence on the accessibility of golf in the Black community is especially noteworthy. Equally significant is that every college golfer groomed within WIGF went on to earn their degree. At a time when the world is reckoning with the work that must be done to achieve true equality, LaJean's bottom-up approach, beginning with the youth, can be used as a blueprint for golf organizations everywhere.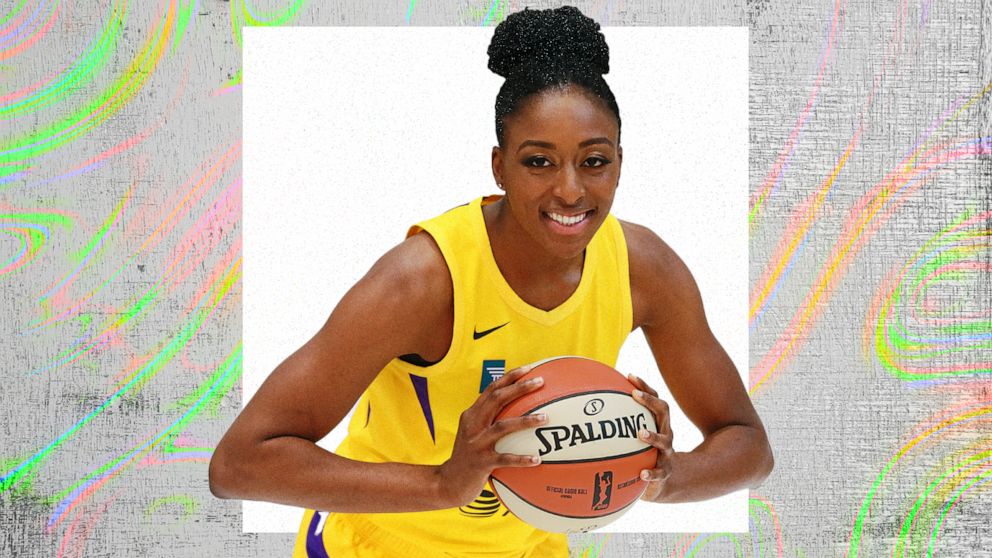 Nneka Ogwumike nominates Reshanda Gray
My rival. My teammate. My friend. Reshanda Gray is a beam of light in every space she enters. I've never felt such love and gratitude from a person in my time in the WNBA. Last season, the 2020 bubble, was a first and a frenzy. In the middle of working hard to ensure a safe season, also dedicated to raising awareness for social justice, every team had to do their best to put together a group of women ready to compete in such unexpected circumstances. Hours before the deadline for finalized rosters, the L.A. Sparks signed former Cal Bear, Reshanda Gray. Her alma mater only matters in this case because I competed against "Gray-Gray" as a player at Stanford, Cal's rival (Go Card!). And, as dreamers do, we followed individual paths to play professionally. And as life would have it, this Texas native turned honorary Californian, and a young woman born, raised, and bred in the soul of Los Angeles stepped onto the hardwood as teammates on the L.A. Sparks for a special season that would eventually reveal a friendship forever. Without going on endlessly about Reshanda as a person, the intention and impact of her work speaks loudly and for itself. In 2015, the year she was drafted, the No Gray Areas foundation was formed. Even before establishing herself in a new and competitive career as a high-level professional athlete, Reshanda already had others needs in mind before her own. No Gray Areas' mission is and continues to be to provide support, love and opportunity to undecided women academically, socially and athletically through education, mentorship and fitness with the State of California. And a season confined to a bubble didn't stop that! In my time as her teammate, I learned much about Reshanda, her community, and what she is doing and wishes to continue to do to make things better. As a girl from South Central L.A., her heart throbs for the impact she has in her own neighborhood as someone with resources to make a change for young aspirers in marginalized communities. From initiatives and camps, to community drives and workshops, Reshanda is making great change and leads by example by showing that love, care and support for our people and society that need it most come from giving back, giving first and never giving up.
Nneka Ogwumike is President of the WNBA Players' Association and WNBA MVP.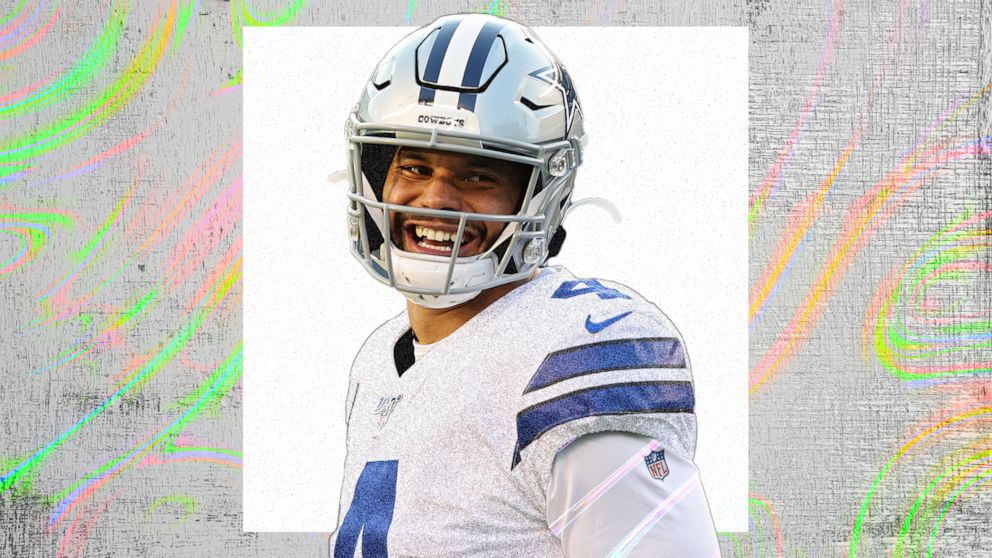 Dak Prescott nominates Ryan Tillman
Ryan Tillman is a continued source of inspiration to me and a perfect example of someone who has turned adversity into strength for the greater good. Currently, Ryan is a Police Officer for the Chino Police Department, however, prior to Ryan's career as a Police Officer, he was not a fan of Law Enforcement due to negative interactions with them as he was growing up. Upon completing the Field Training Program, Ryan recognized the need for more transparency and dialogue between Law Enforcement and the community, so he created Breaking Barriers United LLC (BBU). With an understanding that the future lies in the hands of our youth, Breaking Barriers United is an initiative which addresses current issues between law enforcement and the communities they serve, with a transparent approach. Through relationship building and mentoring programs, BBU connects with tomorrow's leaders in neighborhoods sometimes forgotten. Since its inception, Ryan has changed the perception of many citizens, as well as Police Officers, throughout the world. Ryan speaks on a national level for both Law Enforcement and non-LE organizations. He has created afterschool programs that train and teach students about the profession of Law Enforcement and Career Development. He also has a podcast called "ITSNEEDED" which brings law enforcement and city officials together for common goals and is currently developing a program called "The United" which aims at recruiting and training the best future police officers.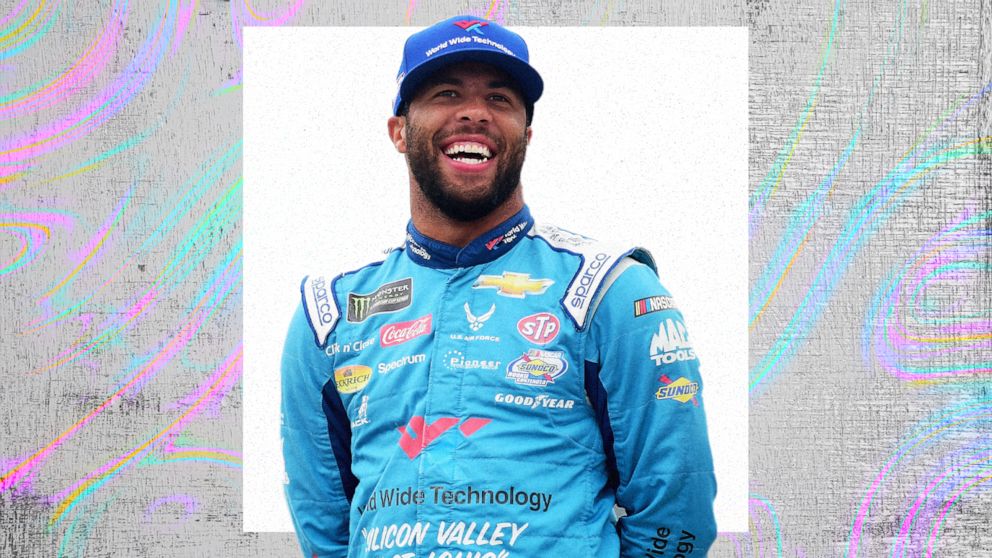 Bubba Wallace nominates Lewis Hamilton
Lewis Hamilton is someone that I've gotten to know over the last year, but before getting to know him, he was someone I looked up to for what he did on and off the track. To have the career that he has had and to win seven championships is simply amazing. But take away the championships and it's the work he does off the track that makes him a great human. The way he uses his platform and voice to push for change around the world to make it a better place for everyone, no matter the color of their skin, is truly inspiring.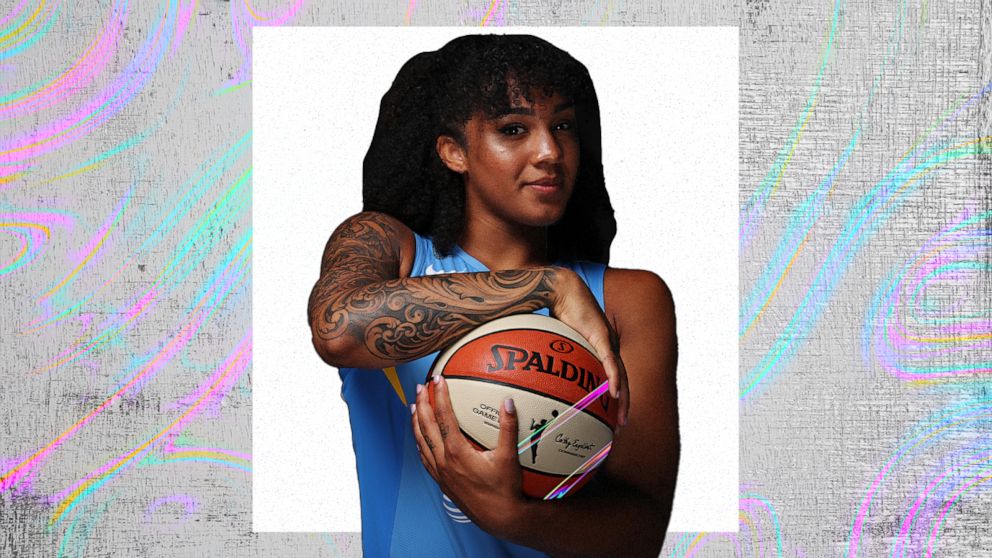 Gabby Williams nominates Stacey Abrams
Stacey Abrams worked to register hundreds of thousands of new voters in Georgia and has dedicated a large part of her career to fighting voter suppression all over the country. I believe her work strongly impacted the presidential election and in flipping the Senate. She truly doesn't get enough credit for all the work she has done and is one of the modern unsung activists. Not only does Abrams fight against voter suppression, she also has founded organizations that ensure young people of color are being hired and continues to develop programs that ensure equity particularly in the South. Without her, it's very possible that our government would look a lot different right now.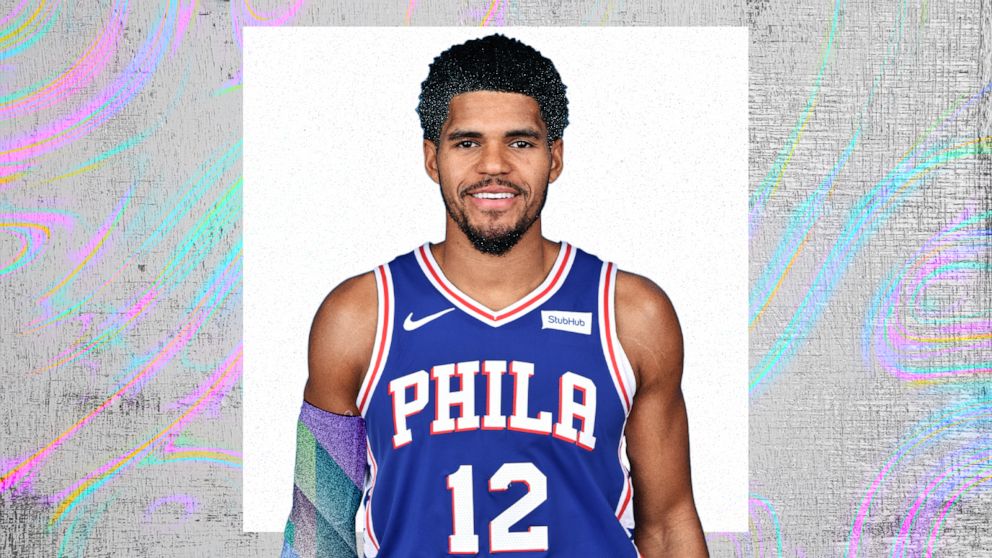 Tobias Harris nominates his dad Torrel Harris Sr.
As a kid, I remember my father always reinforcing the importance of Black ownership. This was not just a lesson that he preached to his six kids, but it was one that he lived by example. My father started out his entrepreneurship by carving out a niche for Black managers in an industry that was predominantly occupied by white men by representing two Hall of Fame basketball players (George Gervin and Lynette Woodard). From there, he ventured into the sports apparel industry, where he was the first and only Black-owned company licensed by the NBA and NFL. While he was offered many times, my father refused to ever give up majority ownership of his company, knowing the real value and meaning of owning something for yourself. This is why I would like to nominate my father, Torrel Harris Sr. — not only for his own achievements as a Black entrepreneur, but for his lifelong support, mentorship and empowerment to young Black athletes as well as Black fathers. My father, along with my mother, raised six kids and he created a path to make sure all six kids had the opportunity to attend college (five of us through athletic scholarships). While my father constantly pushed for us to realize our full potential, he also extended that reach and influence to other kids in the community. He started his own AAU teams so that he could take what he learned to support and inform other Black parents how to navigate the — often complex — path to college athletics and scholarships. My father continues his work today as a Black owner of his own sports agency where he manages not only myself and my siblings but other key figures in the sports world. He has successfully galvanized a space where other father-athlete dynamics have joined his agency, and where he has been able to continue empowering and creating meaningful roles for Black athletes and their fathers. In a time when the world is beginning to understand some of the very real, impenetrable and systemic barriers that have prevented Black people (and in this case, Black men) from being in positions of leadership or ownership, I wanted to recognize the lifelong work my father has done to break through those ceilings and the historical footprints he has left for so many others to follow for years to come.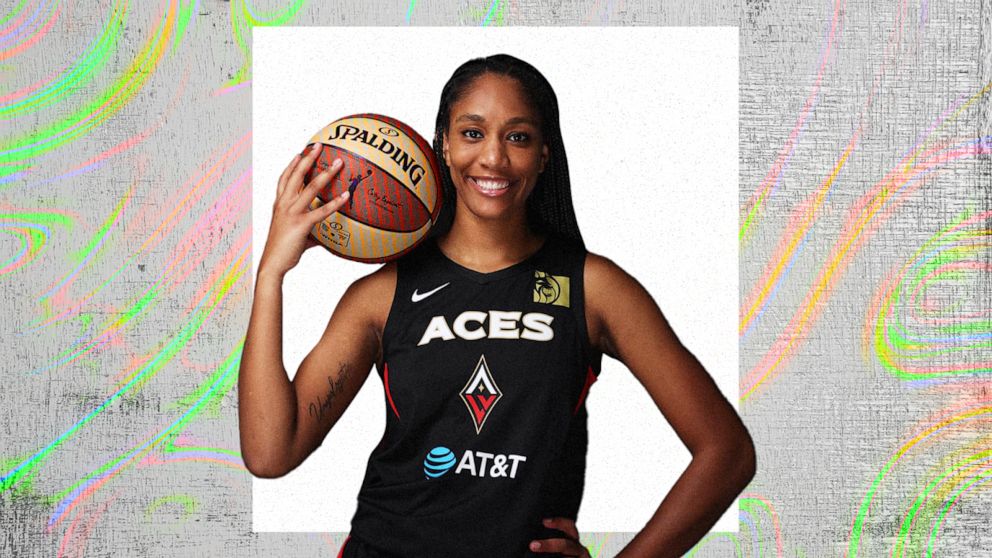 A'ja Wilson nominates Marley Dias
Marley Dias can be an inspiration to us all. As she said so well "frustration can be fuel," and it goes to show how one can use a negative experience to enact positive change. I first read about her a few years ago when she founded the #1000BlackGirlBooks campaign that gathered books featuring Black females as the main characters. Since then, watching that campaign grow (it's over 12,000 books collected now) and also watching how she continued to utilize her platform, whether it be through speaking out at her local BLM protests last summer or hosting her own Netflix series called "Bookmarks," she is truly inspiring. From a young age, she understood the importance of representation in every medium of life, which is something I believe in whole heartedly. I always say that I am unapologetically me and I want Black girls everywhere to be unapologetically themselves. Marley embodies that message and with young Black women like her leading our next generation, I'm excited to watch the endless growth and possibilities for them.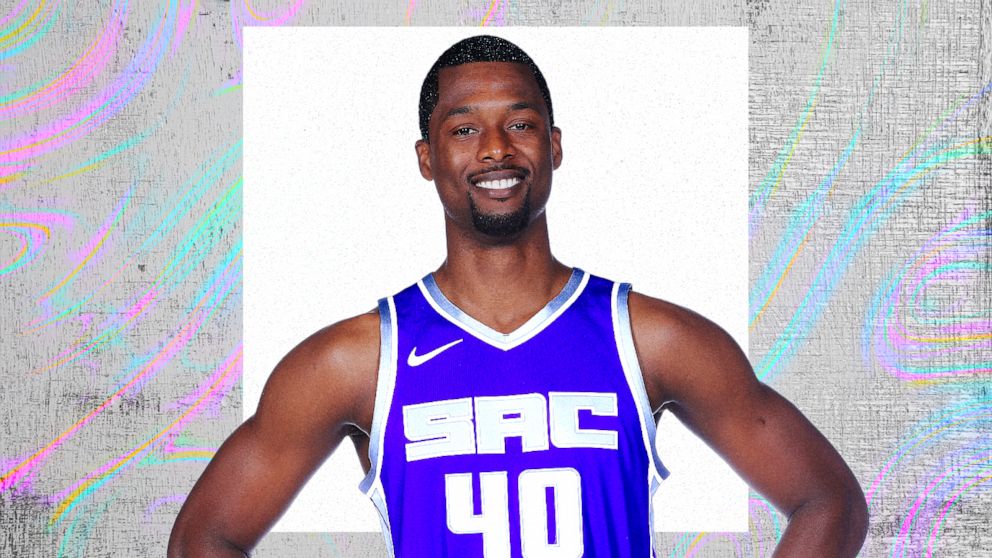 Harrison Barnes nominates Dr. Phillip Atiba Goff
Dr. Phillip Atiba Goff is a national leader in the science of racial bias by pioneering scientific experiments that exposed how our minds learn to associate Blackness and crime implicitly — often with deadly consequences. His research led him to co-found the Center for Policing Equity (CPE), the world's largest research and action think tank on race and policing. The center advocates for large-scale and meaningful change by using advanced analytics to diagnose disparities in policing, shed light on police behavior, and answer questions police and communities have asked for years about how to build a healthy relationship.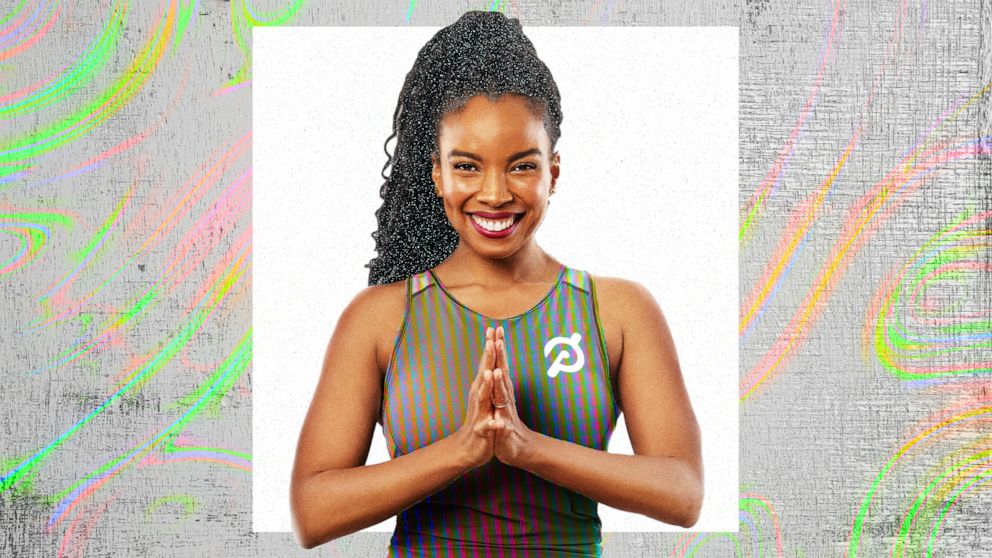 Dr. Chelsea Jackson Roberts nominates Maisha T. Winn
Maisha T. Winn is the Chancellor's Leadership Professor, and the co-founder and co-director of the Transformative Justice in Education Center (TJE) in the School of Education at the University of California, Davis. Professor Winn's research examines the ways teachers and adult allies for youth practice "justice" in the teaching of literacy. I admire Dr. Winn because of her dedication to Black American students who are systematically locked out of opportunities in which they can thrive and not just survive. Dr. Winn's accomplishments deserve a space in American history books because of the nuanced ways she positions the multiple literacies that Black Americans have gained because of the obstacles we constantly transcend. As a Black woman who holds a Ph.D., Maisha is dedicated to reimagining what leadership looks like and what counts as literacy when we think about the greater context of what Black Americans have endured and overcome across the United States.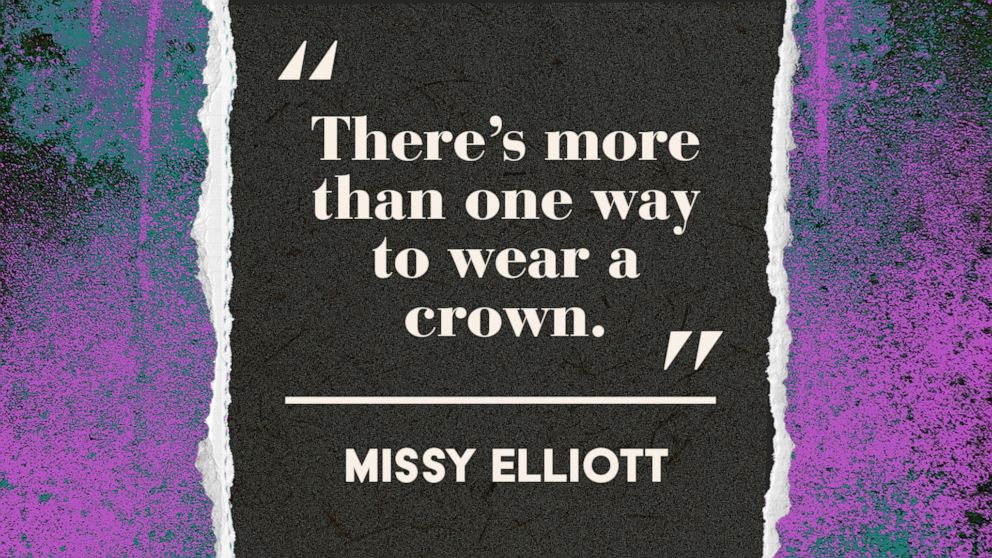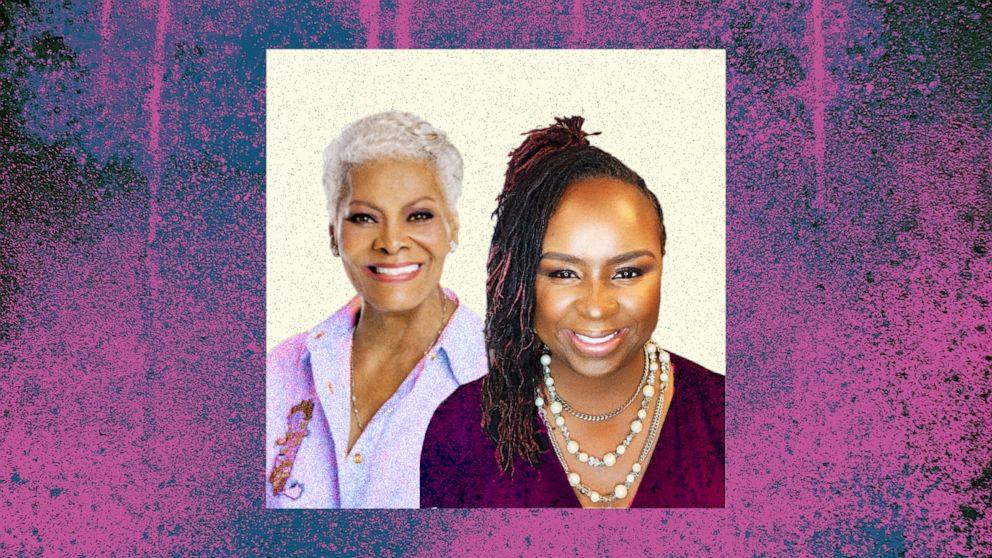 Dionne Warwick nominates Dr. Passion Moss-Hasan
With a name like Passion, what comes to mind? Dr. Passion Moss-Hasan is the principal of the Dionne Warwick Institute, and represents exactly what her name implies when it comes to the complete care and education given to the children attending the school. Her credentials speak for themselves, however, and moreover, she served as principal of the Cicely L. Tyson Community School of Performing & Fine Arts in East Orange, New Jersey, from 2009 to early 2020, as well as the Cicely L. Tyson Community Center. It goes without saying how lucky I feel to have her now at my school. Dr. Moss-Hasan's study of other educational systems has given her a broad spectrum of how these systems have been exceptional successes in educating children as well as adults. By using the theories and practice of these perspectives, she has brought new thought as to how educating can be utilized. To me, there's no other who deserves recognition and to be honored during this Black history celebration.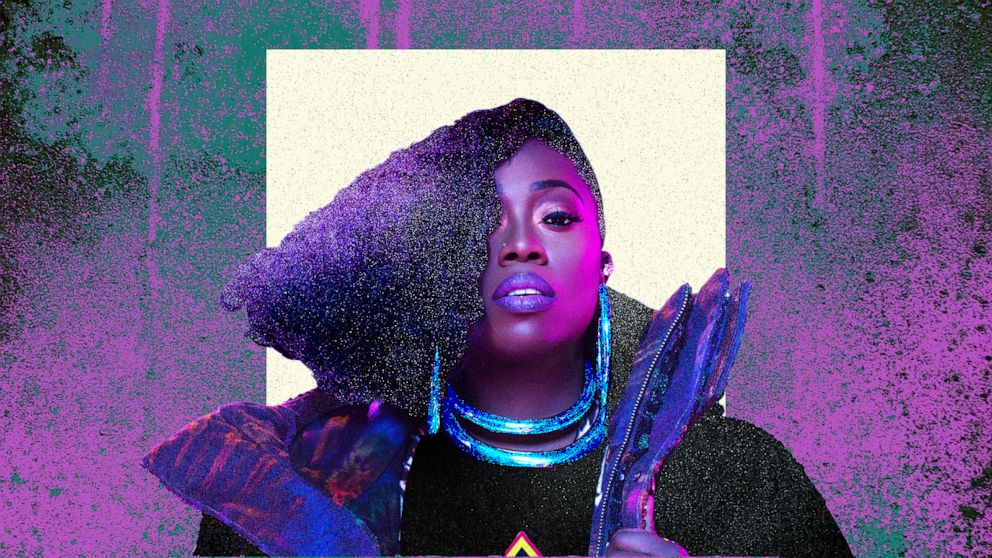 Missy Elliott nominates Bri Steves
I love the boldness Bri Steves brings as rising star. She's an outside-the-box-type of artist. Her message reminds me of myself at the early stages of my career, where people tried to box me into one category over another. Is she a rapper, a singer, a producer, a songwriter or a dancer? What is she? Well, I was all of them because I'm an artist. And now we see Bri Steves perfectly blending her different styles in her own dope way. That's exciting to see in music, especially for a female artist. Her new track and video, "Anti Queen," has a great message that really touched my heart. "They say I'm not a queen / Because I walk like that / And I talk like this / And I don't hold back." I was humbled when I watched her pay homage to myself and the other beautiful Black female artists — Aaliyah, Left Eye, Lauryn Hill and Erykah Badu — all who have been culture disruptors. There have always been double standards for women in music when it comes to how we're supposed to look, dress, sound, walk, talk, etc. I've dealt with not fitting the so-called "mold" my entire career and that's what's made me, me. And now I see an artist like Bri Steves being true to herself as well. As Bri says in the song, "It's all bull****!" Bet on yourself, Bri. No matter what they say, Bri Steves is a queen and "there's more than one way to wear a crown."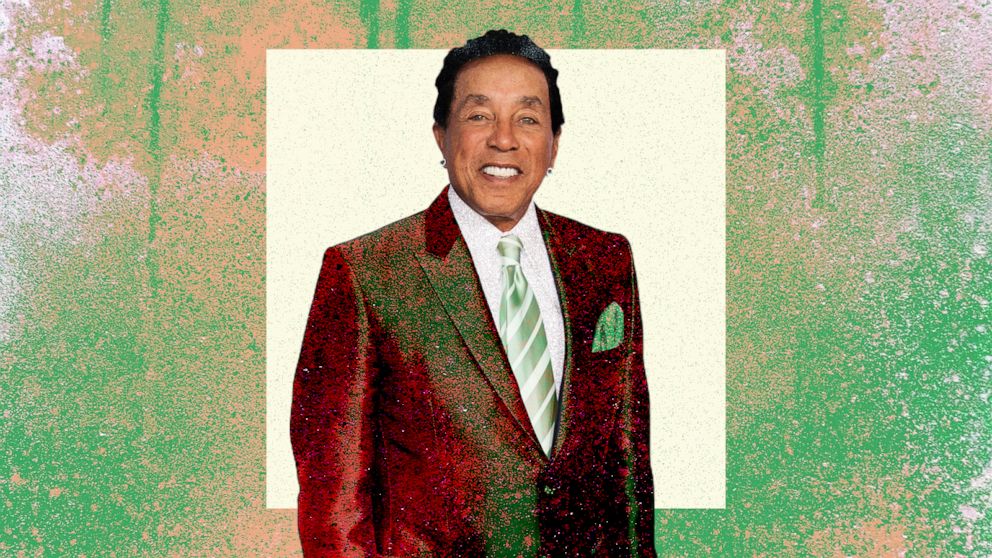 Smokey Robinson nominates Berry Gordy
I would like to nominate my best friend, Berry Gordy, the man who started Motown, the greatest musical movement in modern day history. As with Motown, Berry remains as important today as he was in the early days of the music company.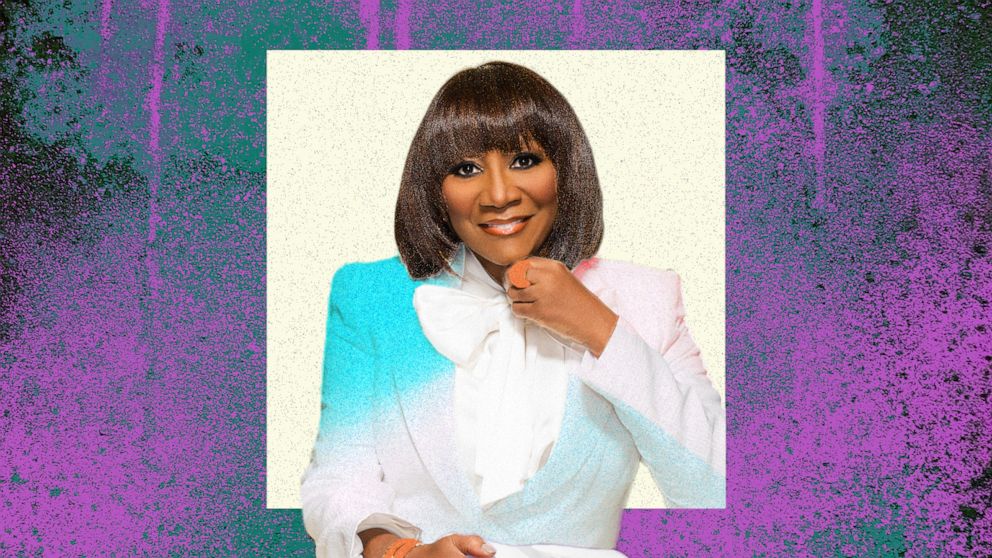 Patti LaBelle nominates Ledisi
Ledisi is a great songwriter, a phenomenal singer and performer, and a very talented actress. Plus, she's a really sweet, down to earth and cool person on top of all of this talent. And she reminds me of myself when I was younger! The best is yet to come for Ledisi and I'm looking forward to the two of us working together this year!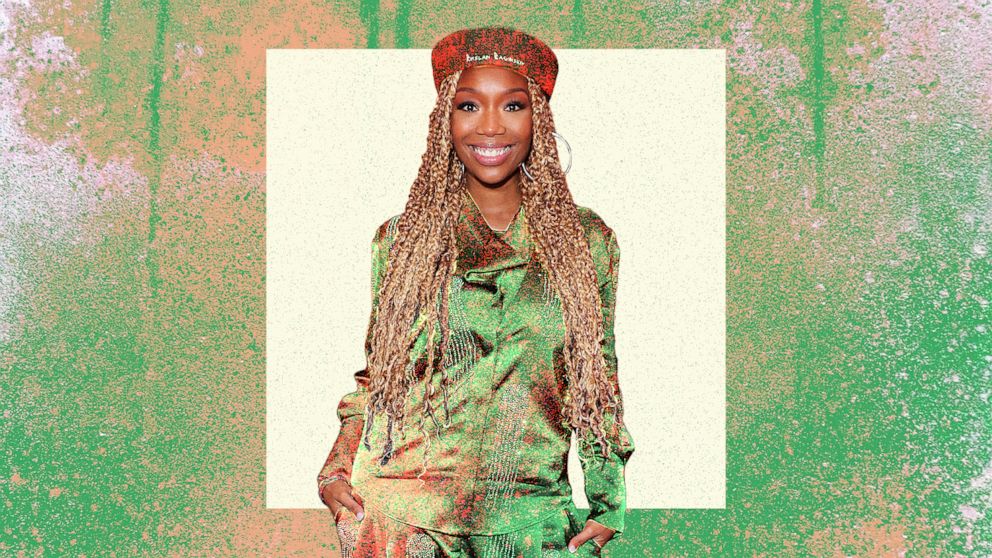 Brandy nominates H.E.R.
I nominate H.E.R. because I feel like she is a young pioneer that has mastered the craft of music that feels good to the soul. She really represents R&B in a beautiful way. And I think that for someone to win the kind of awards that she's won, and to make such an impact that she's had on this industry, and to do it with a mixtape when she hasn't even released a debut album yet, that is pretty impressive. She's super talented, can play so many instruments and she can sing her you-know-what off, and I'm just so proud of her. I believe the reason why H.E.R. is making Black history is because she is a beautiful, Black young lady, and she is showing Black young women and Black women and Black people everywhere — and people everywhere — that if you put your mind to what you do, you have passion and you believe in what you love, you can accomplish so much and you can inspire so many people all around the world.
WATCH: Brandy nominates H.E.R. for The GMA Inspiration List for Black History Month
In honor of Black History Month, singer Brandy nominated H.E.R. as someone making Black history right now.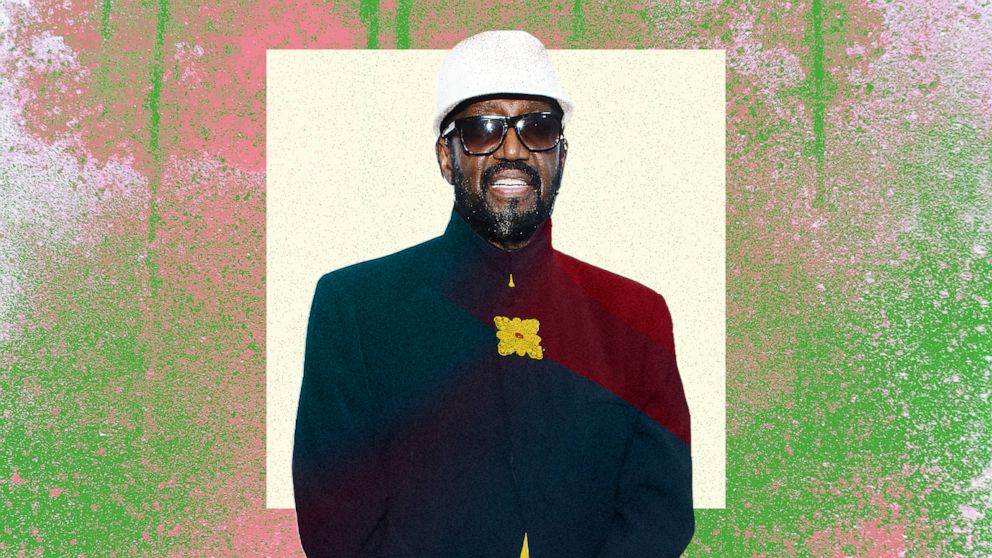 Otis Williams nominates Kenny J. Seymour
I have been singing the praises of Kenny J. Seymour, a superstar of musical talent, for years. He's currently musical director of the Tony Award-winning, Broadway musical, "Ain't Too Proud: The Life and Times of the Temptations," which has a predominately Black cast and is based on my life experiences. Kenny's keen vision tells the story of our Grammy-winning music and his dynamic, stylistic influences are authentic to the original compositions, and to the Black culture from which the Temptations' music was originally created and produced in Detroit. A creative genius and trailblazer, Kenny's dedication to creating and supporting diversity in the performing arts worldwide, fused with his determination to nurture the next generation of talent among Black artists and beyond, exemplifies his inherent spirit of inspiration and collaboration notable throughout his distinguished, award-winning career.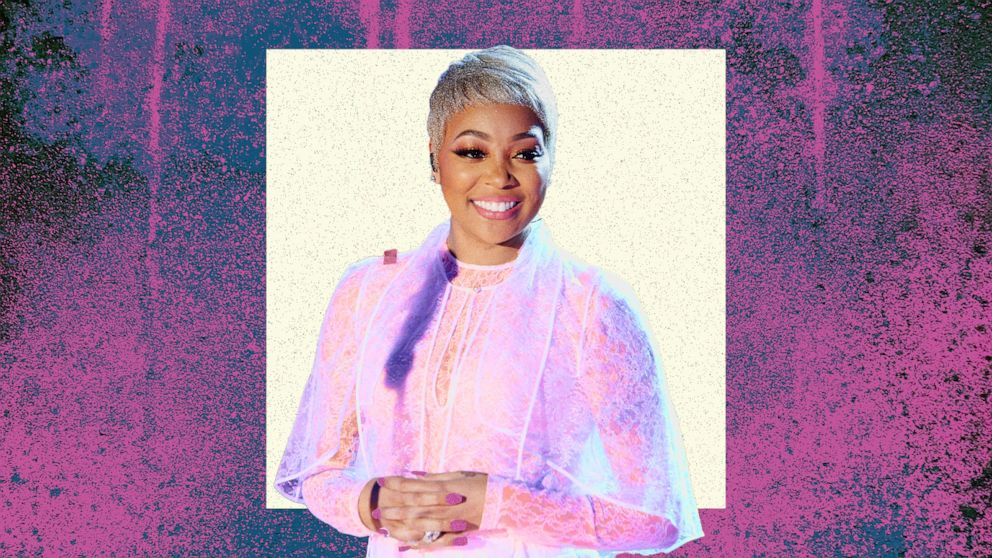 Monica nominates Mrs. Emma Schell Dudley
Mrs. Emma Schell Dudley, affectionately known to me and so many others as "Aunt Emma," has been a continuous source of motivation and strength for most of my life. I admire her desire to give children stability and love as well as lending her knowledge as a mathematician by tutoring them free for over 50 years. Aunt Emma dedicated her life to Christ, family and community long ago, and in her wise age she still continues to be a beacon of hope and love for all of us. Aunt Emma is the epitome of strength and one we all can look up to.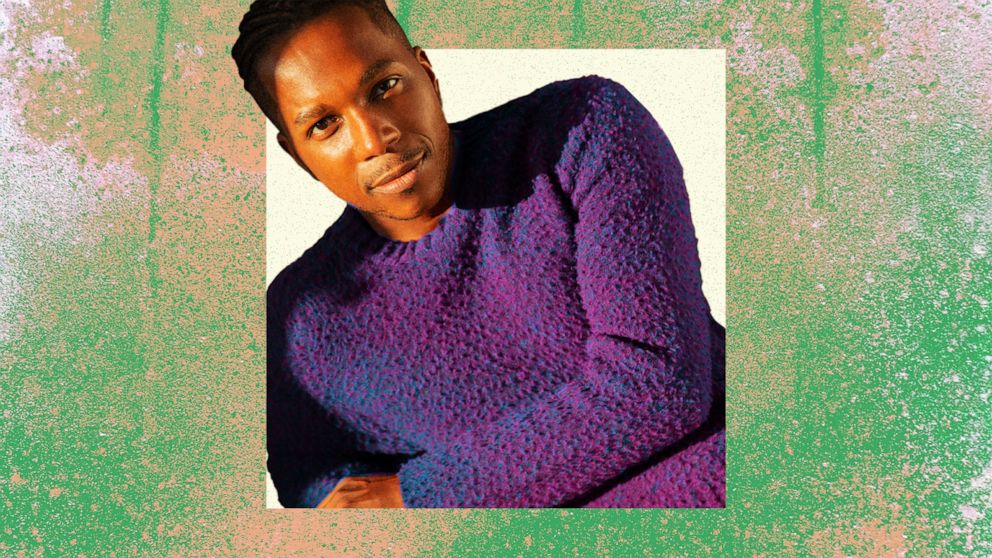 Leslie Odom Jr. nominates Wren Troy Brown
Wren Troy Brown is an actor, producer and director in the city of Los Angeles. His impressive film and television credits include "The Orville," "Transparent," "Grey's Anatomy," "Waiting to Exhale," among many others. Wren is the founder and producing artistic director of the award-winning Ebony Repertory Theatre. Ebony Rep holds the distinction of being Los Angeles' first and only African-American professional theater company, and it is where I first met Wren over a decade ago. I was invited to be a part of a concert presentation on the stage, and he's been a dear friend and mentor ever since. For me and hundreds of others, the Ebony Repertory has become an artistic home on the West Coast. In the years that have passed, thanks to time spent onstage at the theater, in rehearsal rooms, in the audience and in relationship with Mr. Brown, I have been able to mature and develop as an actor, a producer, a creator and a citizen. Wren inspires and nurtures zealous commitment to it all. His friendship and mentorship has made a huge difference in my life and in the lives of countless Angelenos. A fourth generation Angeleno himself, Wren has made his city a more welcoming and culturally vibrant place to live.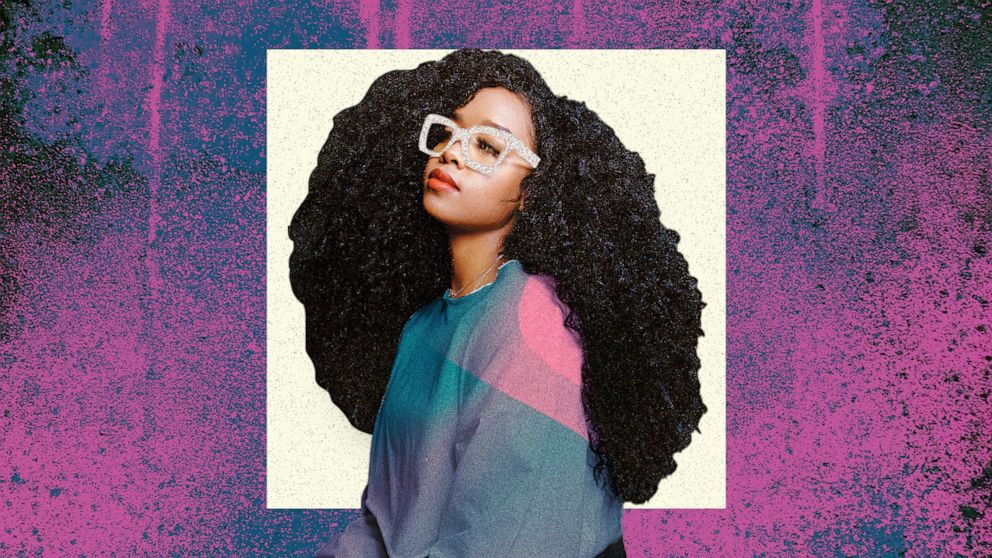 H.E.R. nominates Cordae
Cordae is making music that represents what is going on in the world now and even outside of music, he is doing a lot of activist work. I think he's making, and will continue to make, Black history using his platform to fight for social justice. His knowledge and his lyrical genius is way beyond his age. I think he's going to play a major role in creating change in music and in this world.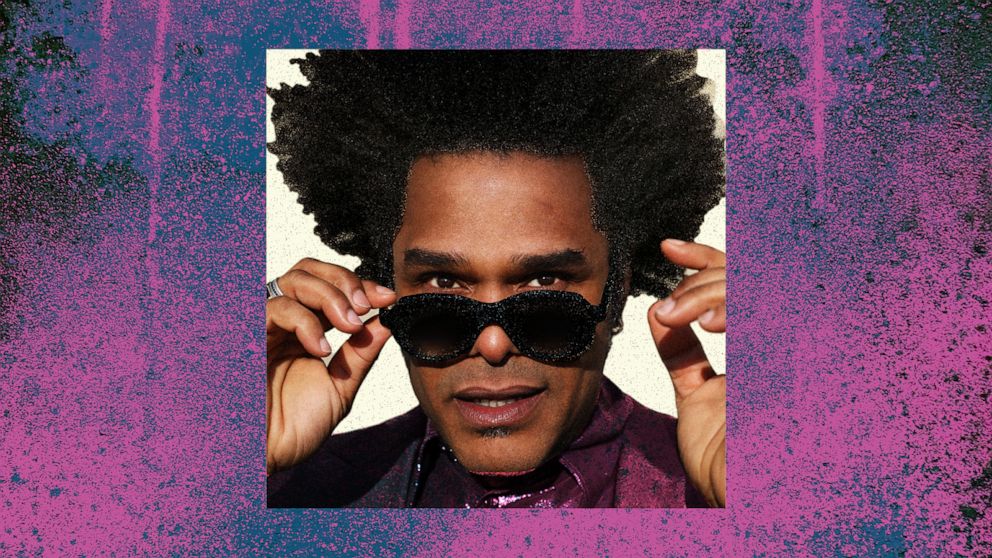 Maxwell nominates Harry Belafonte
Harry Belafonte hasn't just moved the needle for the year, he has devoted his life. He put his life and his career at risk to stand up against the systematic racism that has plagued us for many years. He leads by example and I'm a product of his example. There is no person more influential to me, no soul that ignites me with joy and inspiration like he does.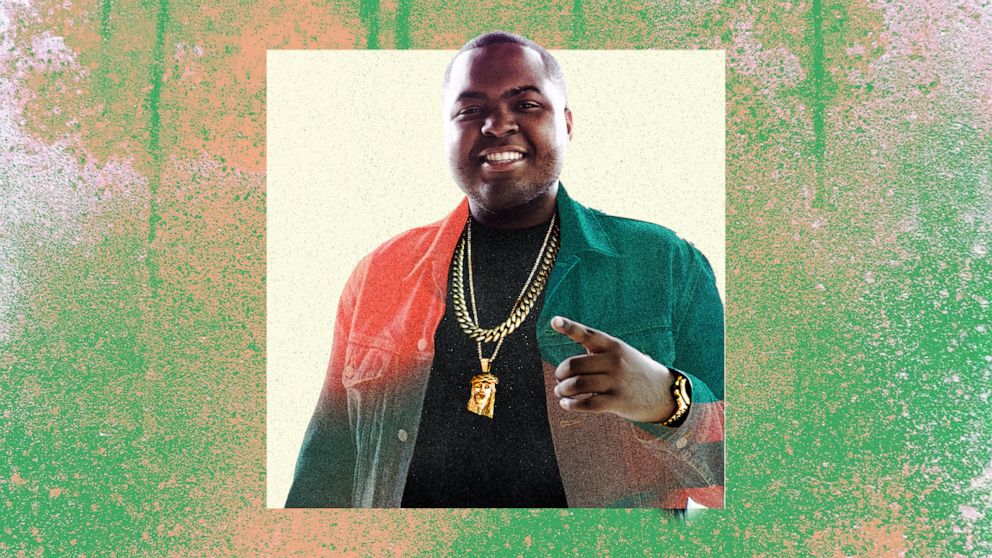 Sean Kingston nominates Amanda Gorman
Amanda Gorman is a young African-American woman who is a shining example to young people of what can happen when you work hard. When she was given the platform as the inaugural poet, not only did she rise to the occasion, she became the beacon of light for everyone who heard her that day. She influenced Americans, young and old, of all races and religions, with her words. With her words, she was able to relate to the emotional climate of today and inspire hope. As an artist, I always strive to create positive energy and make people feel good. It is amazing to see this young 22-year-old with a positive message.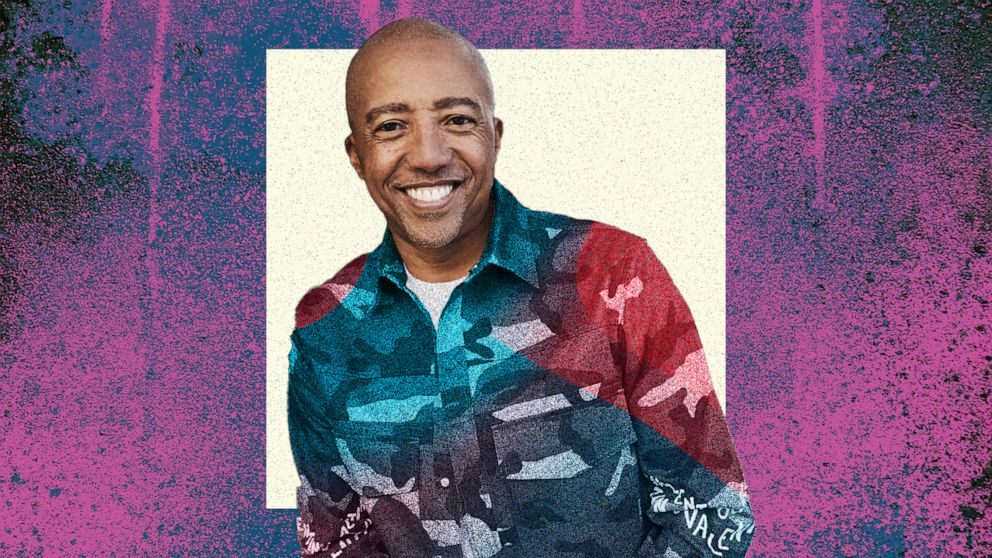 Kevin Liles nominates U.S. Representative Cori Bush
A symbol of ordinary Americans stepping up to meet the needs of their community in extraordinary times, Rep. Cori Bush has risen to the forefront of the fight for racial equity and social justice in America. Originally serving her community as a nurse, pastor and community activist, Rep. Bush was motivated to enter politics working as a triage nurse during the protests in Ferguson following the killing of Michael Brown by police in 2014. By fiercely and unapologetically representing her community in St. Louis, Bush upset a 10-term incumbent in a congressional primary last year, and at only 44 years young, she became the first African-American woman elected to Congress from the state of Missouri. America and the city of St. Louis will benefit from the clarity of her voice and vision for decades to come.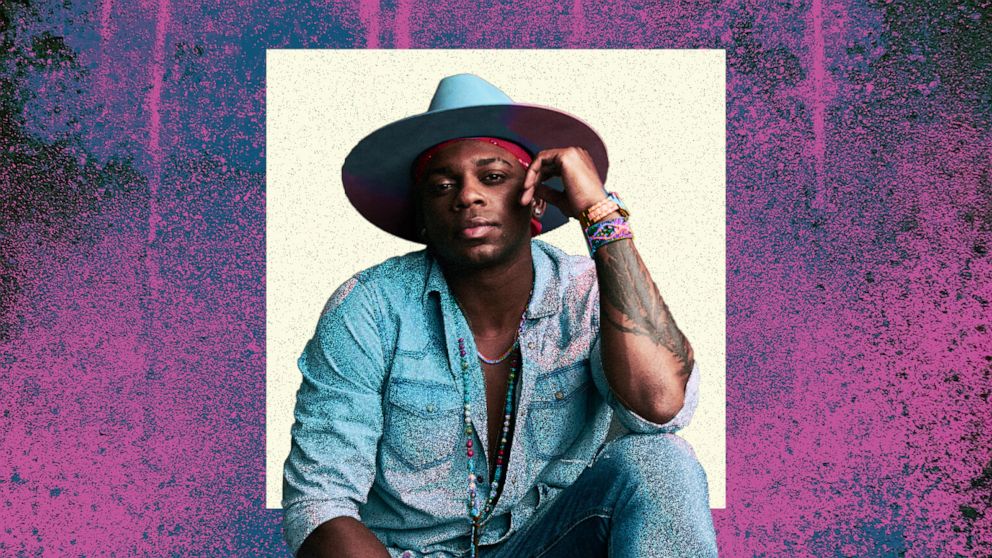 Jimmie Allen nominates Kane Brown and Mickey Guyton
Kane Brown is a guy that has expanded the reach of country music beyond its boundaries. Through his style of dress, he can exist in places that many traditional country artists can't go. But, as soon as they hear his voice, they realize he's a country boy, which in turn pulls people back into the country music format to dig more into Kane's music as well as other country artists.
Mickey Guyton uses her voice to push for equality, not only Black people in country music, but women of all cultural backgrounds. Mickey Guyton uses her voice to push for equality, not only Black people in country music, but women of all cultural backgrounds. She doesn't shy away from who she is in the face of prejudice. Her courage inspires younger females to continue to be who they are and not be ashamed of it.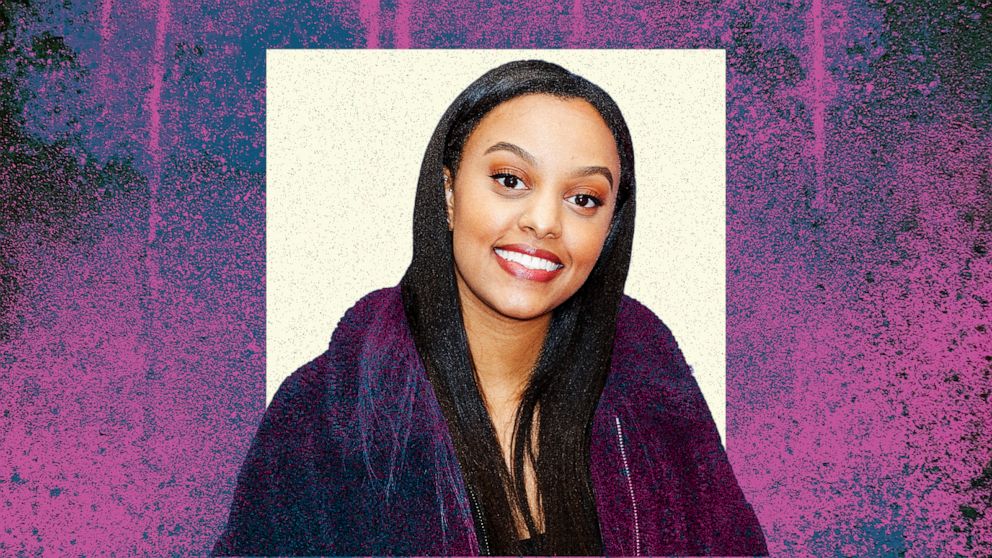 Ruth B. nominates Flo Ngala
Like everyone, I was greatly affected by everything surrounding George Floyd. So, I did what I do best — sat down at my piano and tried to compose some delicate endearing words in a story from a mother to her son. Since I had this song, I wanted to put visuals to the meaning of the music and lyrics to make my words as impactful as possible, so that people could possibly better learn about the Black Lives Matter movement from song. I connected with a business acquaintance, Stanley Lumax, and his lovely wife. They also had an African Ethiopian connection with me, which I loved. We worked together on coming up with the visualization to the song. Stanley and his wife then introduced me to the work of Flo Ngala. I was tremendously impressed by her honesty. I studied Flo's work and was so enamored by her photographs and visuals. I especially connected because of her New York City connection, as I had become sort of a native, as I decided to set new roots down to aid in my search for a new home where I could grow artistically. When I saw Flo's images, I immediately connected with those iconic images and saw within them the same connection that I had connected to "If I Have A Son." Those images told exactly what was going on in my song. The photos were the harsh truth about frustration of the situation but beautifully done.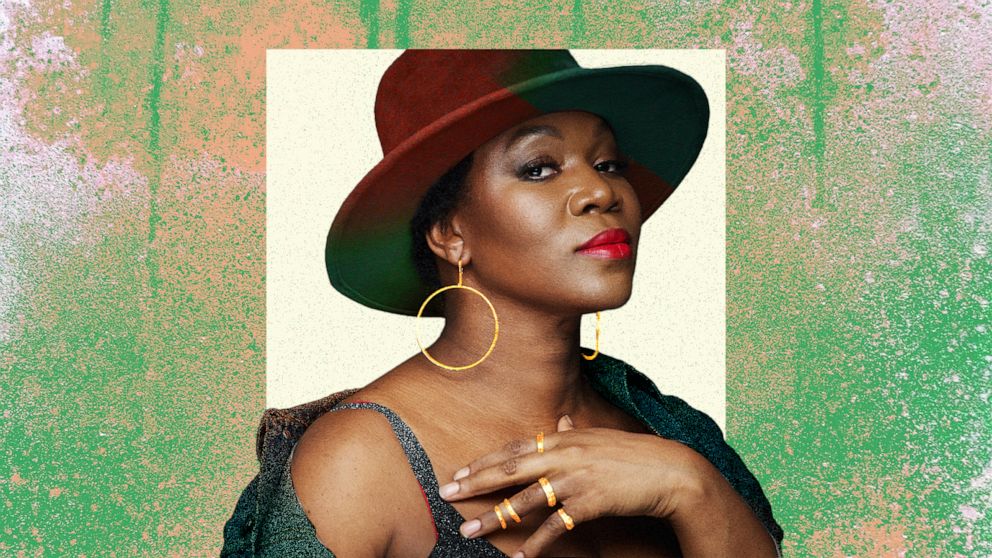 India.Arie nominates Dr. Maxine Mimms
Dr. Maxine Mimms founded Evergreen State College-Tacoma campus over 45 years ago. And at 92 years old, she is living history, having been an educator for over half a century and an activist for even longer. She was/is peer, sister, friend to the likes of Maya Angelou, Odetta, Abby Lincoln, Jessye Norman, Cicely Tyson, Nina Simone, Oprah Winfrey ...And even now, in the 21st year of the 21st century, she continues to inspire people of all ages. She's been a GREAT inspiration to me, more than I have space to express here. For all the way she touches and is BELOVED by so many of all ages, a true living oracle, I would LOVE to nominate Dr. Maxine Mimms.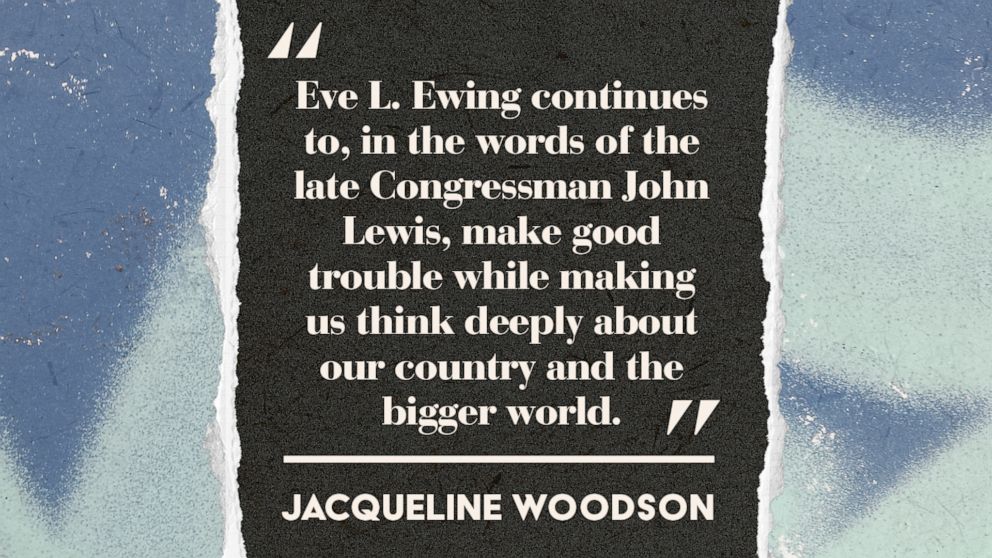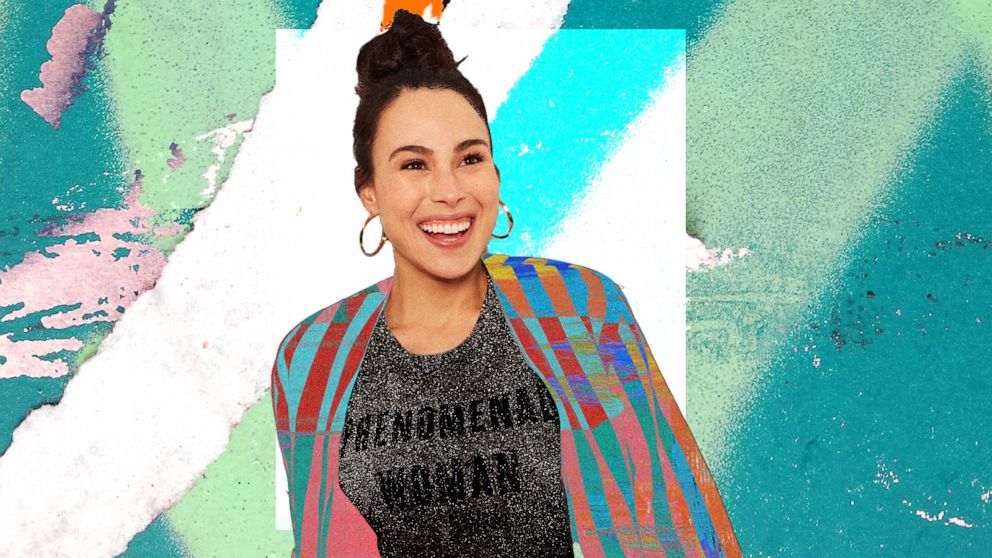 Meena Harris nominates Gina Clayton-Johnson
Gina Clayton-Johnson is the founder and executive director of Essie Justice Group, a nonprofit organization of women with incarcerated loved ones taking on the rampant injustices created by mass incarceration. An overlooked effect of mass incarceration is that a staggering one in four women, and nearly one in two Black women, has a family member in prison. Gina is making Black history now because she's doing visionary and groundbreaking work that starts with the thesis that to transform the criminal justice system, women impacted by incarceration must organize. Essie Justice Group is one of the only Black woman-led organizations in the country to do this sort of advocacy in recognizing the power of women impacted by the system to heal, build power and drive social change.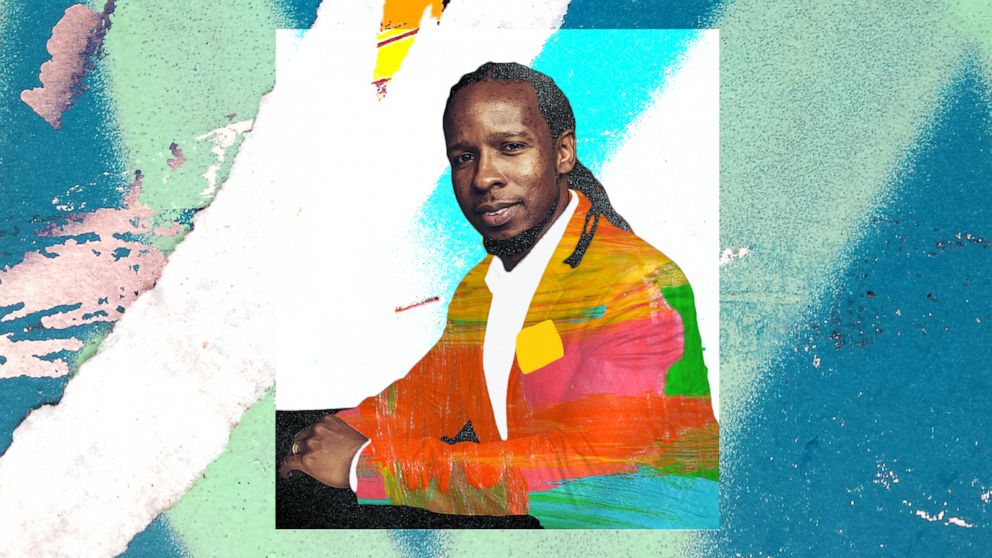 Ibram X. Kendi nominates Jesmyn Ward
I've often wondered what it would have been like to be alive when Zora Neale Hurston and James Baldwin and Ralph Ellison were writing their classic novels; when Maya Angelou and Toni Morrison were writing their classics in the 1960s and 1970s. I would have loved to buy their books when they came out, to be able to slink into a crowd and witness these legends speak about their new books. But my envy of past generations has been eclipsed by my appreciation for our living legends, like novelist Jesmyn Ward. The first and only woman to win the National Book Award for Fiction twice for "Salvage the Bones" and "Sing, Unburied Sing," Ward is Black history walking, a novelist Americans will be reading for a long time, like Zora, James, Ralph, Maya and Toni. Despite her genius, I don't think Ward gets enough recognition. Don't let this Black History Month go by without reading one of her books.
Ibram X. Kendi is the Andrew W. Mellon Professor in the Humanities at Boston University and the founding director of the BU Center for Antiracist Research. He is the author of many books including his most recent novel, 'Four Hundred Souls: A Community History of African America, 1619-2019,' which he co-edited with Keisha N. Blain.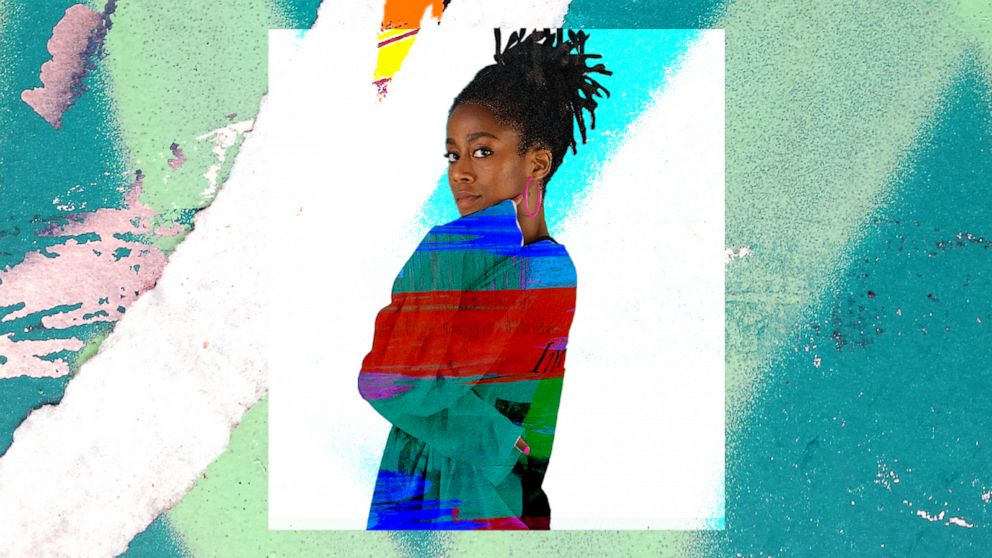 Tomi Adeyemi nominates Sam Vibes
In the coming years, it is essential that we have our perspectives reflected in front of and behind the camera lenses. When I look at the inspirational and provocative work of Sam Vibes, I get excited for the future of photography. Though just starting out, the images he creates bring passion, freedom and beauty to his subjects. I have no doubt we will be seeing his name along the likes of Tyler Mitchell and Dana Scruggs one day.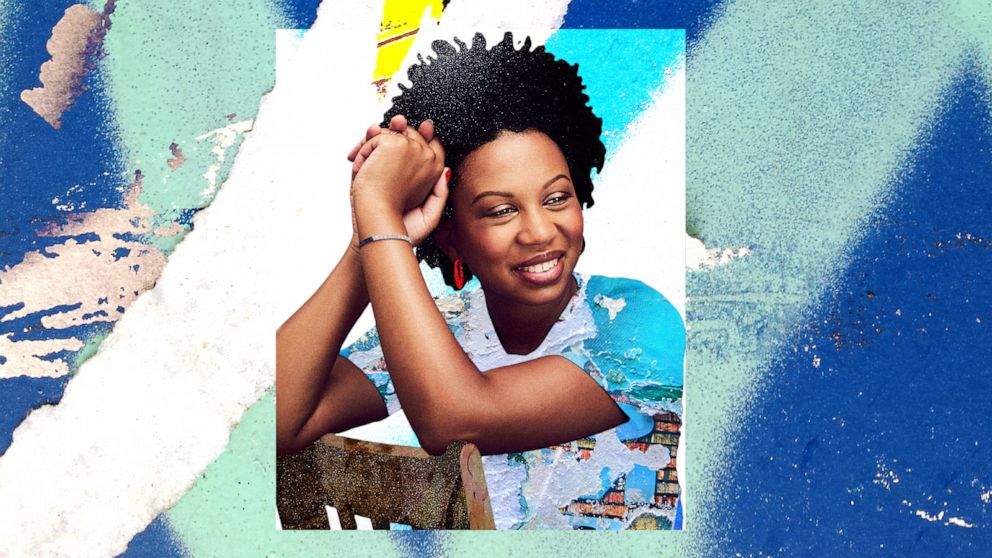 Glory Edim nominates Dr. Ayana Elizabeth Johnson
When I think of who is changing the world Dr. Ayana Elizabeth Johnson comes to mind. The marine biologist works at the intersection of climate change and racial justice; whether she is running her think tank, Urban Ocean Lab, or hosting the podcast, How to Save a Planet, she is actively expanding the conversation around anti-racism and environmental justice. Her tenacity and collaborative grassroots approach ensures that people of color get equal protection from the worst effects of the climate crisis. I find Johnson's voice invigorating and more importantly, undaunted by what can feel like an enormous, almost unfixable problem. I yell into the void, "Global warming is ruining the planet. We are doomed!" and she whispers, "Make the plan. Implement the plan." She urges us to make conscious decisions that shift the way we live on the planet. She is motivated by a practical sense of self-determination and focuses on building community. She understands that the environmental movement must address its legacy of systemic racism. Johnson is recruiting everyone to do the work — not just scientists and government officials. And I am joining her. Together we are imagining a different reality; one where we embrace collective care and take advantage of the untapped possibilities of our planet.
Glory Edim is the author of "Well-Read Black Girl."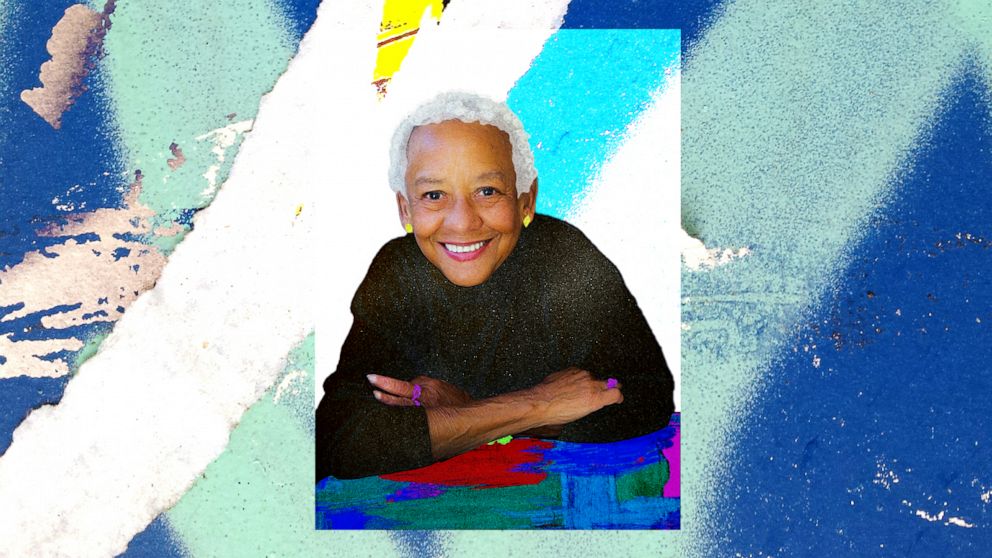 Nikki Giovanni nominates Julieanna Richardson
I think it is proper and even perhaps necessary to bring a nomination for Julieanna Richardson for her contributions to creating and continuing The Black HistoryMakers. Julieanna has sought artists, teachers, businesspeople and community workers, among others, to bring attention to their contribution just as you are bringing attention to hers. The people who stayed behind after slavery, with Jim Crow, with rioting and lynching are frequently overlooked. They have not sought nor shown an interest in the limelight. They went to church each Sunday, fed the hungry, healed as best they could the sick, hidden those running from mobs. Julieanna has sought those who know those stories. And there are stories yet about urban removal taking the communities they built; watching the churches they have built brick by brick be bombed; burying those who have been shot in the back because of cowardice by police and the so called neighborhood watchers. Julieanna is seeking through The HistoryMakers to do her best to see these wonderful people are not forgotten. She is a true heroine.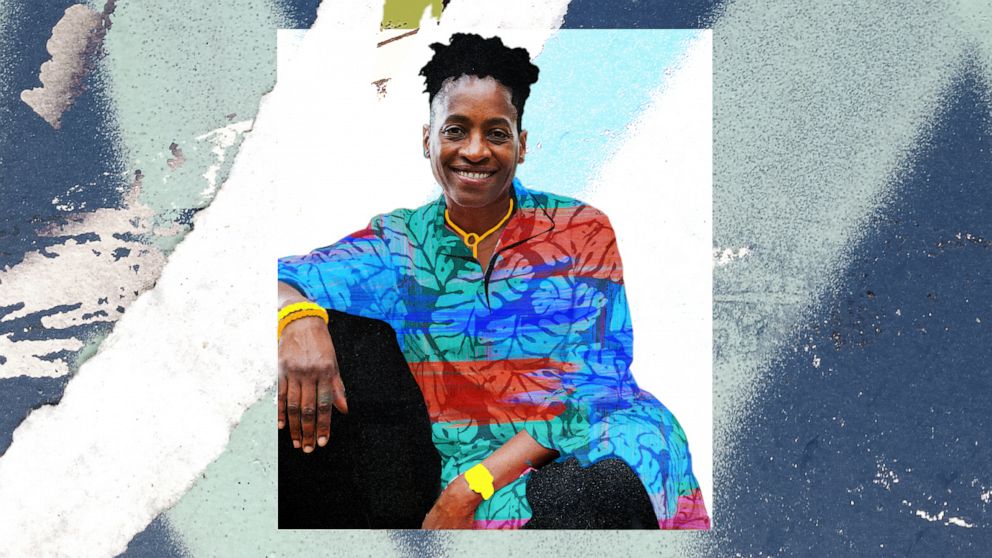 Jacqueline Woodson nominates Eve L. Ewing
Don't sleep on Eve L. Ewing. She's a poet, writer and sociologist who has long been holding up a mirror to America. Chicago Magazine wrote "Ignore Eve L. Ewing at your own intellectual, political, and cultural risk." Which says it all. From her collections of poetry — including "1919: Poems," which chronicles the Chicago race massacre to her nonfiction work, "Ghosts in the Schoolyard," a book breaking down the history of the broken system not only of Chicago's public schools but of the public school system in general, to her comic books and middle-grade novel and so much other incredibly thoughtful and brilliant work — Eve L. Ewing continues to, in the words of the late Congressman John Lewis, make good trouble while making us think deeply about our country and the bigger world.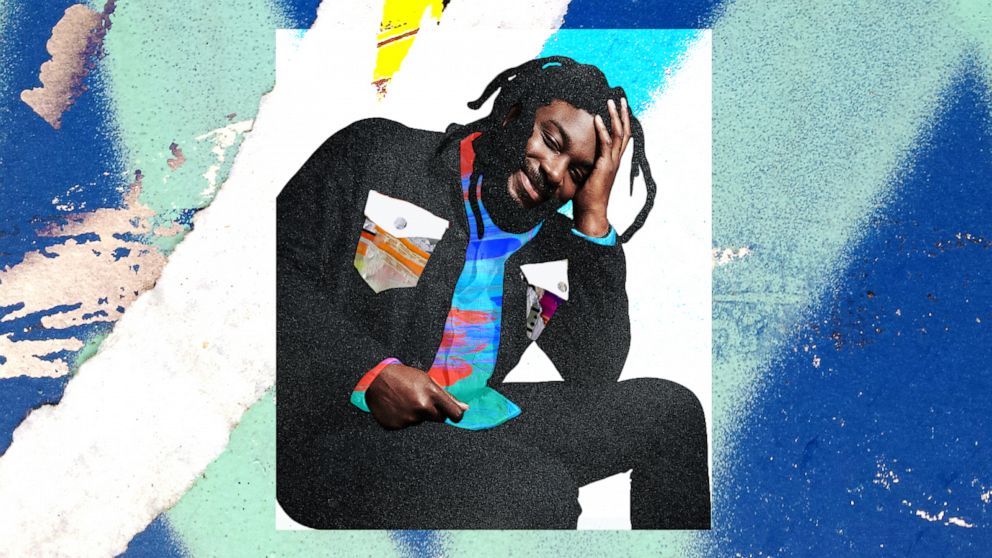 Jason Reynolds nominates Ashley Bryan
Ashley Bryan is indubitably the most impressive and important living author for children. I'd even go as far as to say he's one of the most important living Americans. At 97 years old, he's the author of over 40 books for kids, including "Freedom Over Me," a book in which Bryan takes real advertisements from slave auctions and imagines the lives of the people being sold, posthumously restoring their humanity. His heart is as big as his smile, and his voice as he recites from memory poems from Hughes and Rilke — call-and-response style — is a balm on any bad day. Once, I had breakfast with him and asked him what the secret was to a long life. I think he'd just turned 93 and was eating a tower of pancakes like a 16-year-old. He responded, "Honestly, I don't have many survival skills." He shrugged, then continued, "All I know is every day I wake up excited about making art."
Jason Reynolds is the New York Times best-selling author of "All American Boys," "Long Way Down," and "Miles Morales-Spiderman." He is also the author of "Look Both Ways" and more.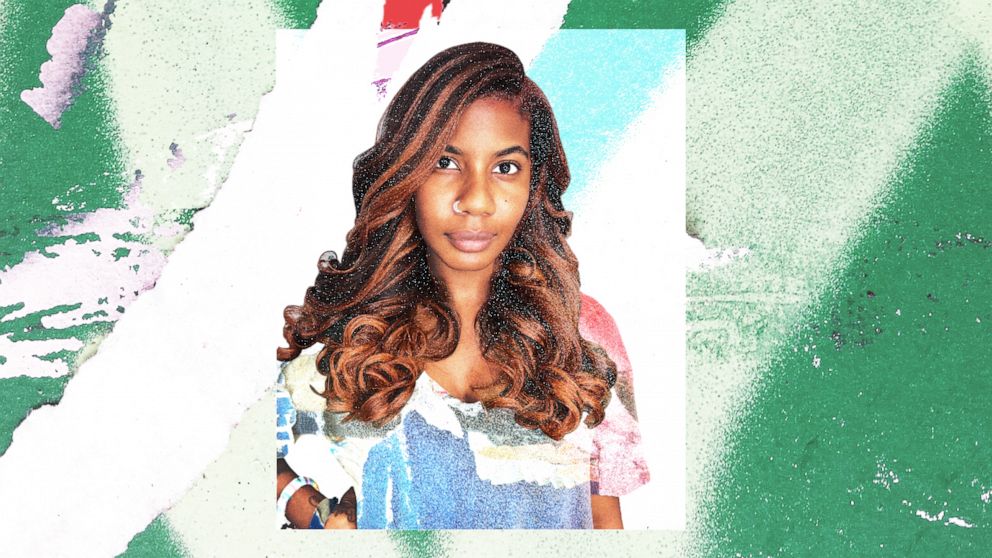 Nic Stone nominates Dhonielle Clayton
One of my greatest sources of inspiration is a small — though mighty! — bastion of inclusive children's literature named Dhonielle Clayton. She not only serves as the COO of We Need Diverse Books (the organization founded in 2014 that shed a spotlight on the lack of diversity in books written for kids and teens, and that continues to hold publishers' feet to the fire), but also brings her knowledge and experience as both a former librarian and middle school teacher to her own works of fiction, and to the projects she helms as the owner and mastermind of Cake Literary, the incredible book packaging company behind a number of New York Times bestselling children's books. Dhonielle is co-author of the novel that inspired the Netflix Original show, "Tiny Pretty Things," and the author of my favorite YA fantasy series, "The Belles." AND she came up with idea for "Blackout," a multi-authored YA novel of interlinked Black love stories that will hit shelves in June. Slowly and silently, Dhonielle is changing the *kidlit* game. I can't think of anyone who deserves more flowers than she does.
Nic Stone is the author of The Vanished (Shuri: A Black Panther Novel #2), on sale February 2, 2021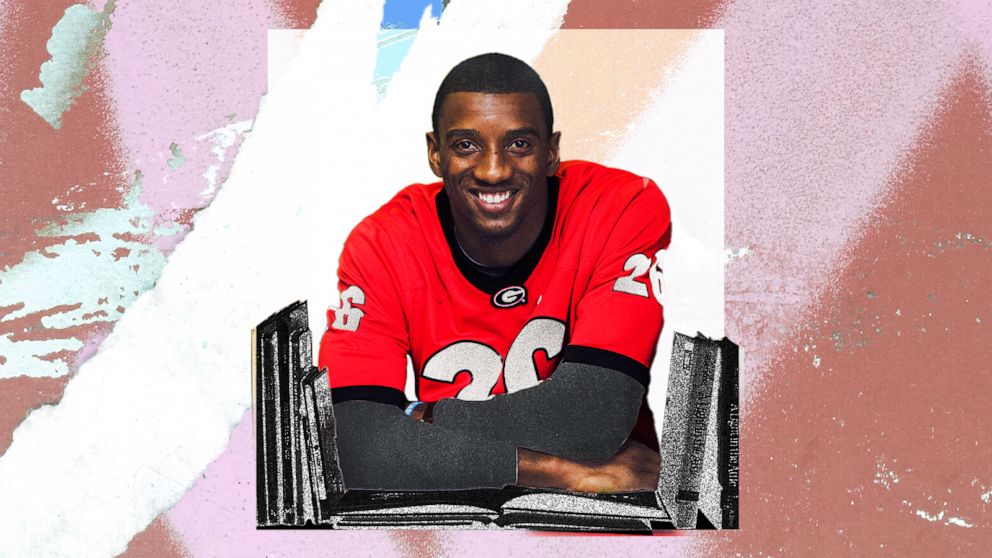 Malcolm Mitchell nominates Andrea Davis Pinkney
I nominate Andrea Davis Pinkney. As a young African American male openly engaging in society, I have often found strength and courage from qualities that represent my home: a strong African American woman. Andrea, through her work and service, embodies the characteristics required for universal growth. Through numerous books for children and young adults, including historical fiction and nonfiction, Andrea infuses hope, empowerment and the encouragement needed to keep African American culture moving forward. She has taught me kindness resolves cruelty and that faith can outlast pain. Andrea has contributed more than 50 children's books and has inspired a plethora of authors, myself included. Andrea has spent her lifetime fueling the Black American community with love, hope and education. She has worked tirelessly behind the scenes to fight for a better future for us all. I think it is appropriate to encourage the encourager. Andrea has earned that respect tenfold.
Malcolm Mitchell is a Super Bowl champion and author of "My Very Favorite Book in the Whole Wide World."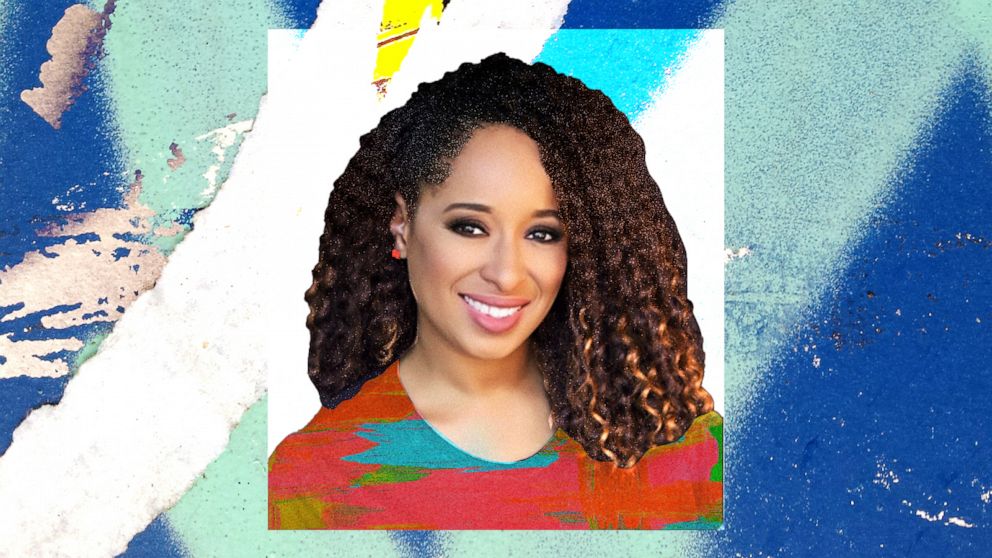 Tami Charles nominates Kenyette Tisha Barnes
Long before the #metoo movement had a name, Kenyette Tisha Barnes was laying the groundwork for a crisis that would eventually capture national attention. Barnes' activism began in the late 1990s when she spoke out about sexual abuse allegations against popular R&B singer, R. Kelly. Her cries went largely unheard, save for a few Chicago-based journalists. Fast forward to 2017, as allegations continued to mount, Barnes teamed up with Oronike Odeleye to form #MuteRKelly, with the goal of spotlighting his alleged abuses against young girls of color and preventing him from performing at an Atlanta concert. This soon spurred more cancelled concerts and provided the framework for the groundbreaking Surviving R. Kelly documentary. Barnes' work in human trafficking and social justice gives a voice to the voiceless. While Kelly continues to plead his innocence from jail, where he is awaiting trial, Barnes is literally changing the landscape for Black women and girls, reminding them of their purpose and the power of their collective voices. It's time we give Ms. Barnes her flowers now.
Tami Charles is the author of "Muted."
Editor's note: As reported by ABC News, R&B singer R. Kelly remains jailed in Chicago after pleading not guilty to dozens of state and federal sexual misconduct charges in Illinois, Minnesota and New York. A federal judge rejected a request from Kelly to be temporarily released from prison over fears he might contract coronavirus while in the facility. Women have come forward to share their stories of multitudes of alleged abuses from prostitution and solicitation charges to sexual abuse charges over the course of 25 years. In March 2020, federal prosecutors accused Kelly of having unprotected sex with a girl in 2015 without informing her that he had herpes. In August 2020, federal prosecutors announced charges against three men accused of threatening women who have accused Kelly of abuse. His federal trial in the Eastern District of New York is scheduled for April 7, 2021.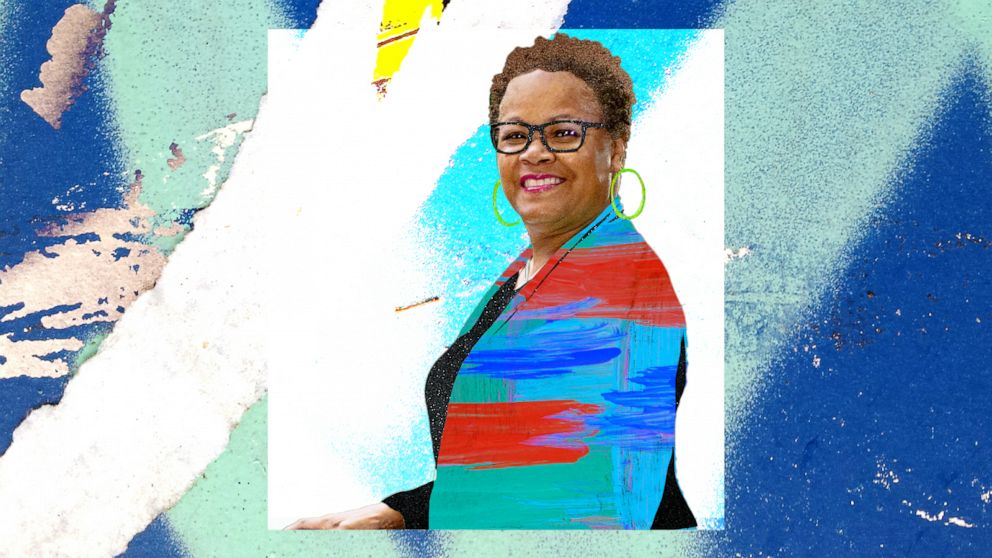 Sharon G. Flake nominates Kelly Starling Lyons
Before I knew Kelly Starling Lyons, I knew of her work. Her first picture book was in my home library, featured on my website, speaking to me. "One Million Men And Me" is about the 1995 Million Man March as seen through a young Black girl's eyes. It was published by a small press. But the author was going to be a big deal one day. I was certain of it. Before any literary honors were bestowed on her or lines of eager children were clamoring for her autograph, Kelly burned the midnight oil writing and perfecting her craft. In 17 years, she has written 18 books. In each one, Black children are seen and centered, and young readers of all backgrounds are affirmed and encouraged to stand tall and proud. These young people know, as I and the children's literature world have known for a while now, Kelly is a gifted writer and storyteller, a literary treasure.
Sharon G. Flake is the author of "The Life I'm In."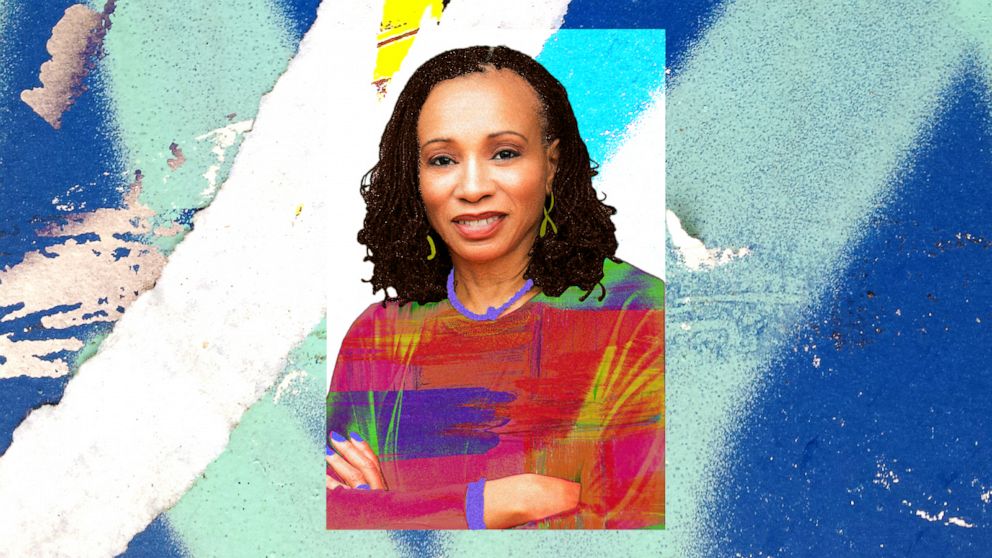 Mary-Frances Winters nominates Chevara Orrin
Daughter of Rev. James Bevel, one of Rev. Dr. Martin Luther King, Jr.'s top lieutenants, Chevara Orrin is a significant force in today's social justice movement. A survivor of incest and sexual and domestic violence, she is best known for having conceived and co-created We Are Straight Allies, a national marketing campaign to support equality and move towards passage of inclusive policies to protect the LGBTQ community, along with #WhiteAndWoke, an initiative to raise awareness about racial inequality and promote equity through intentional action. The successful Allies campaign has drawn the participation of prominent figures such as feminist icon Gloria Steinem, Olympic gold medalist and civil rights attorney Nancy Hogshead-Makar, cultural and faith leaders, and superstars from the corporate world, including the CEOs of Florida Blue and SunTrust Bank. Chevara is executive producer of an independent documentary, "The Story of Denise," which explores the transgender experience and family acceptance. She is currently working on a documentary, "Why is Washington Still Burning?" featuring her mother Sue Orrin and Rabbi Arthur Waskow, who were activists along with her father in the '60s. The film, exhibit and curriculum aim to move white Americans beyond guilt and saviorism to a radical re-evaluation of their privilege and to action for racial equity. Chevara has been recognized by the White House and the Human Rights Campaign as a leader, advocate and ally for the LGBTQ community, and featured in publications including The Washington Post, Atlanta Journal-Constitution, Tikkun Magazine and The Feminist Wire.
Mary-Frances Winters is the CEO of The Winters Group, a glob diversity and inclusion consulting firm and author of "Black Fatigue: How Racism Erodes the Mind, Body, and Spirit."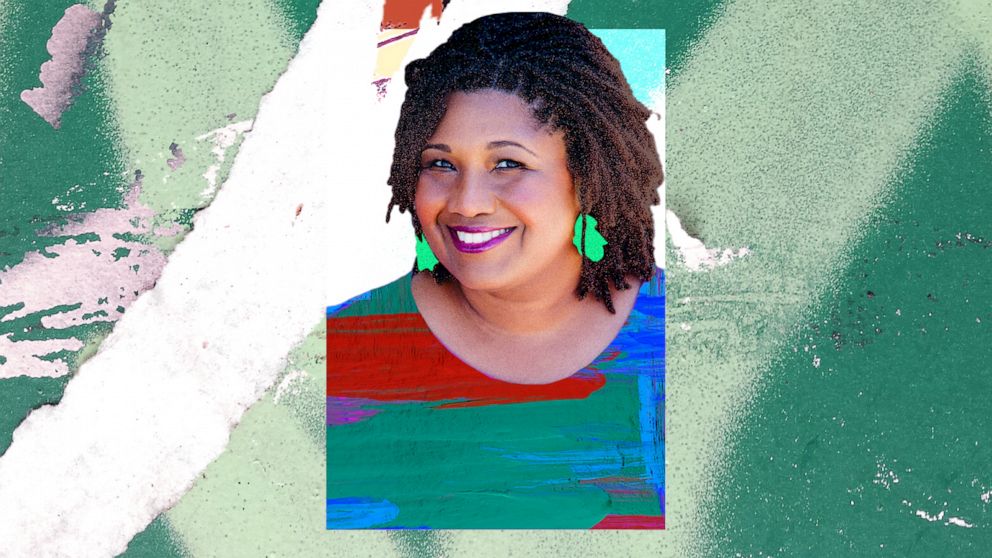 Tamara Winfrey-Harris nominates Dr. Brittney Cooper
Own "eloquent rage as your superpower," Dr. Brittney Cooper says, in her New York Times bestselling book. The Rutgers University professor has channeled her fury at sexist and racist oppression into a unique position as a feminist theologian and public intellectual. The movement for Black liberation has always needed great thinkers and orators. Through her work as an educator; co-founder of the Crunk Feminist Collective; author of books, including the bestselling "Eloquent Rage: A Black Feminist Discovers Her Superpower"; political punditry, preaching and speaking, Dr. Cooper does what these leaders have always done -- make the people's pain plain, dig out hypocrisies and demand justice. A daughter of the South, Dr. Cooper is distinctly eloquent when revealing the power of the Black church to uplift and maim, liberate and constrict. Recent events demonstrate there is much to be done before America can claim all its people are free. Dr. Cooper's scholarship and activism will help power that work for many years to come.
Tamara Winfrey-Harris is the author of Dear Black Girl: Letters from Your Sisters on Stepping into your Power.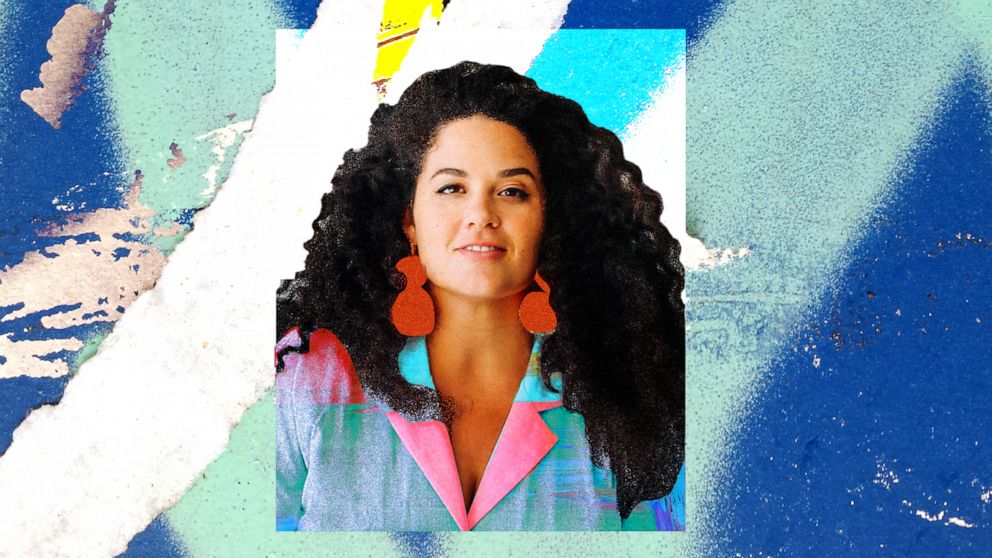 Justina Blakeney nominates Jessamyn Stanley
As an entrepreneur, teacher, author and advocate, Jessamyn Stanley is nothing short of awe-inspiring. I believe her to be a healer, and a force in making the often homogeneous wellness space an uplifting, fun and approachable place for every body. I will continue to take her courses, read her book and laugh along to her candid social media pages because she enriches my life and the lives of so many folks around the world.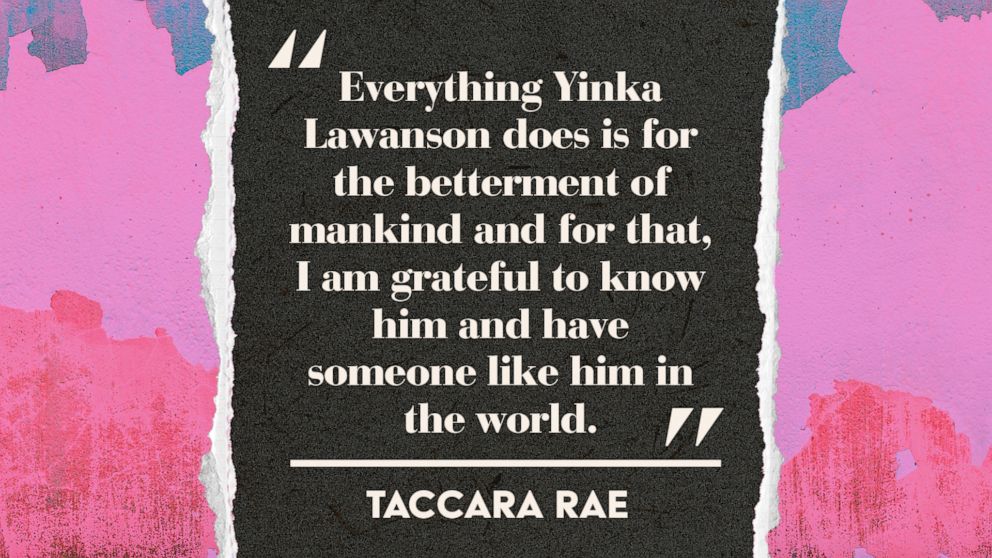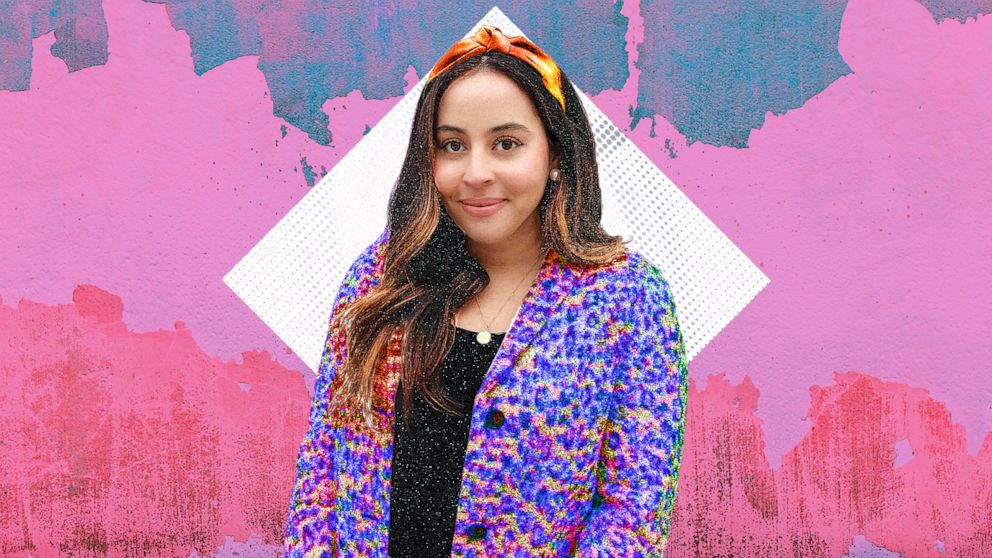 Alexandra Nikolajev nominates Chrissy Rutherford and Danielle Prescod
I am extremely inspired by the work of 2BG (2 Black Girls) Consulting, founded by Chrissy Rutherford and Danielle Prescod. The pair began the agency in 2020 as they received a number of personal requests from brands asking how best to respond to the Black Lives Matter Movement in the wake of the murders of George Floyd and Ahmaud Arbery. With experience in the fashion, beauty and entertainment industries, Chrissy and Danielle are influential voices in the digital space and beyond, and are now using their platforms to educate brands and businesses through their consulting services and anti-racism seminar. The seminar takes you through do's and don'ts of anti-racism in the workplace, how to be an actionable ally and the historical context of how racism relates to varying industries. As a Black millennial navigating my career and learning to gain confidence taking space in the workplace, 2BG and the work Chrissy and Danielle are doing motivates me to continue to be vocal about the Black Lives Matter Movement and educate myself as an active participant in our current cultural climate. Seriously, I learn something new or inspiring from these two on the daily! So thank you, Chrissy and Danielle, you've impacted my life over the past year so much more than you know!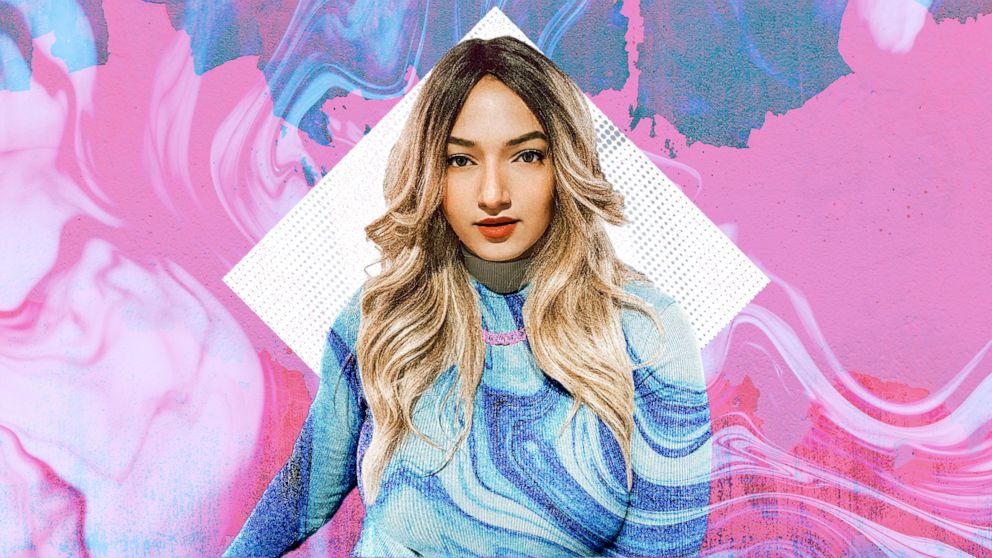 Taccara Rae nominates her husband Yinka Lawanson a.k.a Lamboginny
I would love to nominate my husband, Yinka Lawanson aka Lamboginny for this great honor to be recognized amongst other great, influential Black men and women doing tremendous work around the globe. Yinka is a Nigerian recording artist who, through his musical talents and passion for the incarcerated, birthed the organization Saving All Lives Together, also known as S.A.L.T. Since founding the organization a little over a decade ago, Lamboginny has worked tirelessly with lawyers to bring freedom to over 120 wrongfully imprisoned men in Nigeria, carefully crafted an in-depth book for transformation while in prison, titled "I Am Not in a Prison, I Am in a Waiting Room," and incorporated his music therapy concerts in prisons across Africa, the U.K. and now the United States. Yinka's passion is to continue to spread the message of hope, love and transformation for inmates around the world. Yinka always says, "In order for an inmate to return to the society and be an asset to the community, wouldn't we want them to be truly reformed?" I would love to see Yinka acknowledged for his amazing efforts, as he is one of the humblest people I know. Everything he does is for the betterment of mankind and for that, I am grateful to know him and have someone like him in the world.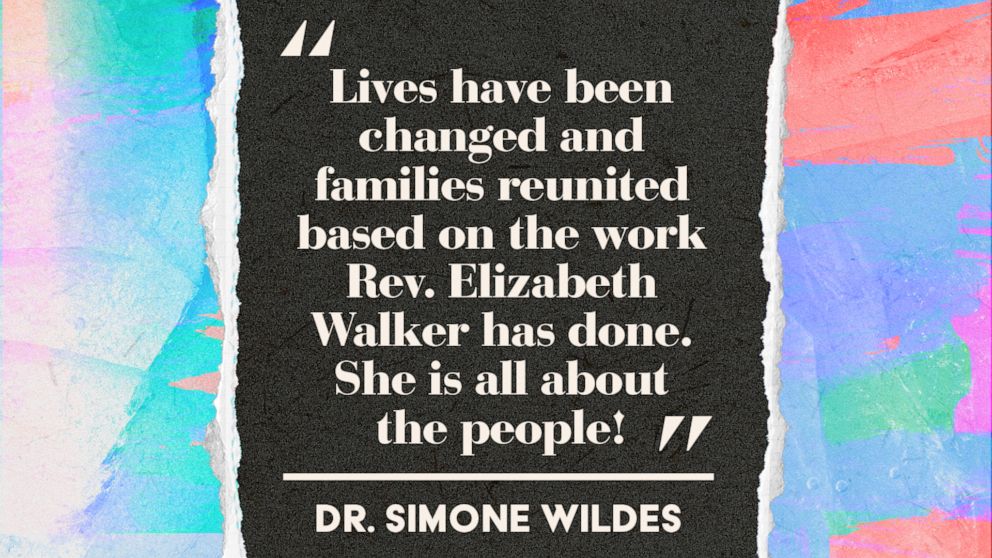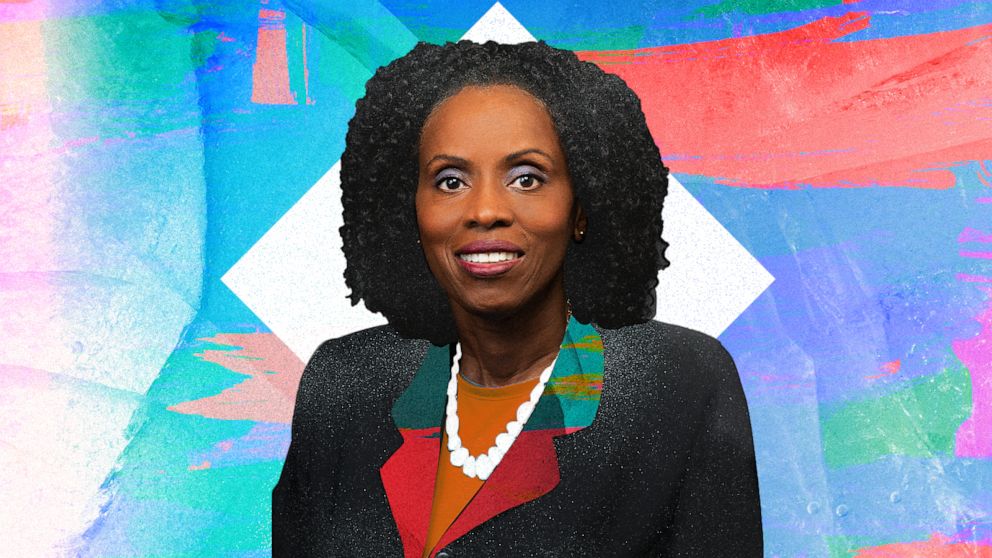 Dr. Wanda Barfield nominates Dr. Joia Crear-Perry
It is my pleasure to name Dr. Joia Crear-Perry as an influential figure who is making Black history in maternal and infant health. She is an OB-GYN who has worked tirelessly to change the approach to birth in the United States and improve health outcomes for Black women. During a time of increased focus on addressing pregnancy-related deaths in this country, Dr. Crear-Perry has been a powerful voice for those who are not able to speak or who may not be heard. She has worked on educating her counterparts on how biases in the health system and clinical care impact maternal care and outcomes. As a Black maternal health scholar and advocate, Dr. Crear-Perry is the founder and President of the National Birth Equity Collaborative and a board member of Black Mamas Matter Alliance. In addition, she has authored numerous scientific publications and addressed numerous audiences, including the United Nations and the U.S. Congress, to make the case that the marked inequities that exist must be urgently addressed, highlighting the impacts of racism on Black women's health. I admire her unwavering commitment and resolve to find and highlight practical solutions to eliminate maternal mortality, address disparities and improve the birth experience, especially for women of color. Her important and inspirational work is paving a path toward a better tomorrow for all women, children and families.
Dr. Wanda Barfield is the Director of the Division of Reproductive Health (DRH) in CDC's National Center for Chronic Disease Prevention and Health Promotion.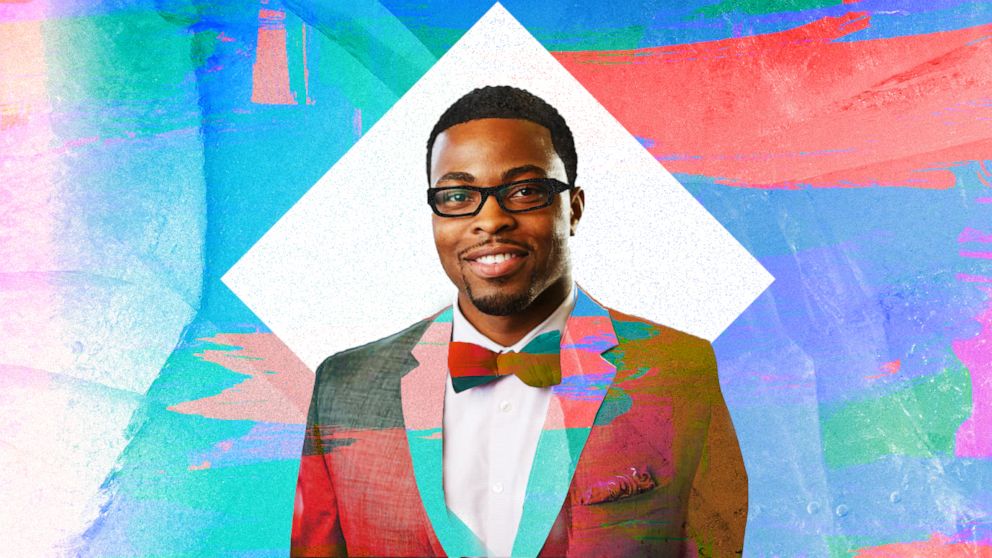 Dr. Feranmi Okanlami nominates Dr. Olutoyin A. Olutoye, MD, M.Sc.
Dr. Olutoyin A. Olutoye, MD, M.Sc., is a professor of anesthesia, pediatrics, and obstetrics and gynecology at Baylor College of Medicine. She also serves as the vice chief of Academic Affairs and division chief of General Anesthesiology for Texas Children's Hospital, and is a faculty senator and vice chair for Faculty Development at Baylor College of Medicine. Her interests include the effect of drugs on the fetus and the fetal brain during maternal-fetal surgery as well as the effect of pediatric obesity on the efficacy of anesthesia drugs. She is a fellow in the American Academy of Pediatrics, and a member of the American Society of Anesthesiologists, International Fetal Medicine and Surgery Society, Society for Pediatric Anesthesia and Texas Society for Anesthesiologists. The reason I am nominating her is because she is one of the modern-day "hidden figures." In a year where the entire country is grappling with the systemic impact of racism and other forms of prejudice that create clear divides between the "haves and the have-nots," academic medicine in particular continues to be a space where minoritized individuals, especially women of color, seemingly have to achieve twice as much to be seen as half as good. However the professional achievements of Mrs. Dr. Olutoye deserve equal recognition. In addition to that, over the past few years, Mrs. Dr. Olutoye has endured the loss of her mother, the marriage of her son, her daughter passing the bar, and the birth of her first grandchild, all while being a professor during a global pandemic unlike any the world has ever seen; working on the front lines in a specialty that literally puts one face-to-face with the droplets that everyone else is trying to avoid; and doing so for the smallest and most vulnerable of little humans. Additionally, she and her husband have been physically separated due to the current personal and professional circumstances in their lives, yet they have continued to put their faith in the Lord, and be a shining example of what Black love and Black excellence can, and does, look like ... in addition to celebrating the strong Black woman that she is.
Dr. Feranmi Okanlami is an assistant professor of Family Medicine, Physical Medicine & Rehabilitation, and Urology at Michigan Medicine.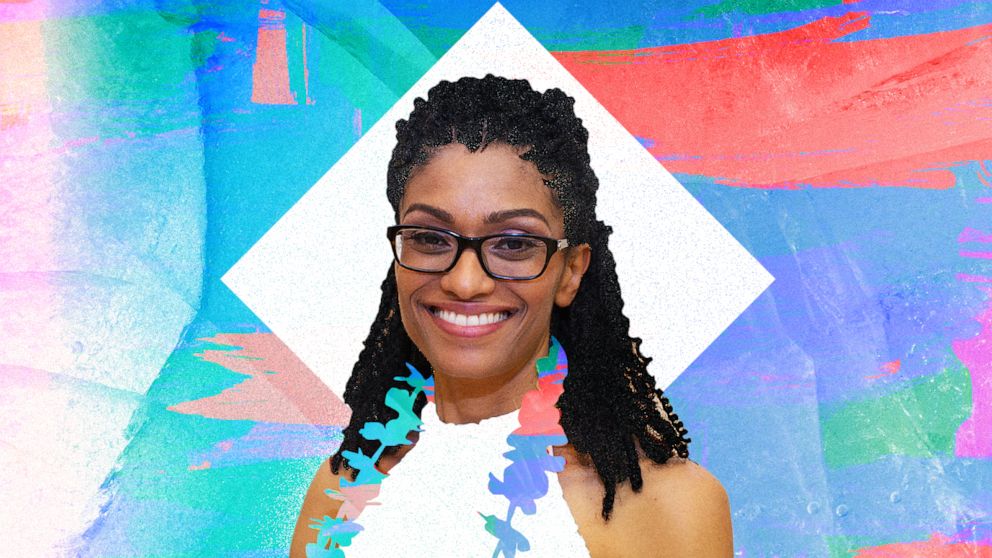 Dr. Simone Wildes nominates Rev. Elizabeth "Liz" Walker
I chose Rev. Elizabeth "Liz" Walker as my nominee based on the impressive work she has been doing to restore trust in the communities of color, which is needed. Lives have been changed and families reunited based on the work she has done. She is all about the people! Rev. Walker is a minister, humanitarian, and a community activist who promotes healing and interfaith dialogue. As a pastor of Roxbury Presbyterian Church (RPC) located in the heart of Boston, she started and serves as the executive director of The Cory Johnson Program for Post-Traumatic Healing (CJP). The CJP is a faith-inspired, clinically supported community-based program that addresses various forms of trauma, and was named for a young aspiring RPC church youth member who was murdered. The program also improves access to mental health services and empowers community members to take an active role in helping themselves and others heal. The CJP has served over 6,000 people since it started in 2014, and has been replicated in seven different locations around Massachusetts and three other states. Rev. Walker's work around raising awareness about historical trauma and racial disparities led her to become co-chair of King Boston, a nonprofit organization commemorating the legacies of Martin Luther King Jr. and Coretta Scott King, culminating in the future memorial on the Boston Common and the King Center for Economic Justice. She helped found the Jane Doe Safety Fund, a multimillion-dollar, state-wide anti-violence initiative that works on policy and supports domestic abuse shelters and safe houses in Massachusetts.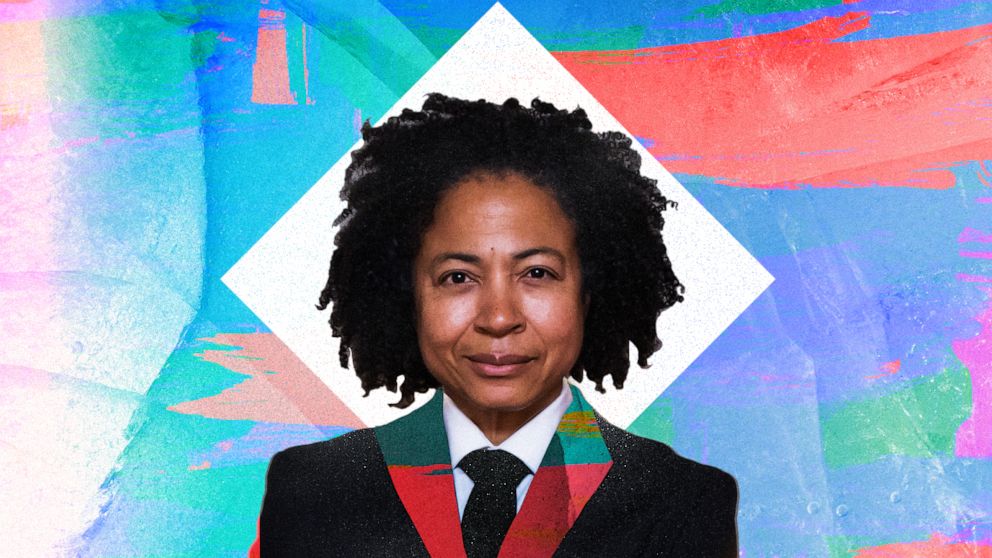 Dr. Renee Crichlow nominates Dr. Rachel Hardeman
"The persistent health inequities in our society stifle the opportunity of many to contribute fully to the future of our nation," says Dr. Rachel Hardeman, a health equity researcher whose work has and will continue to change the culture of medicine and medical education. She is an associate professor and the first Blue Cross-endowed Professor of Health and Racial Equity, at the University of Minnesota School of Public Health, Division of Health Policy & Management.
Dr. Renee Crichlow is the Chief Medical Officer of Codman Square Health Center, Boston.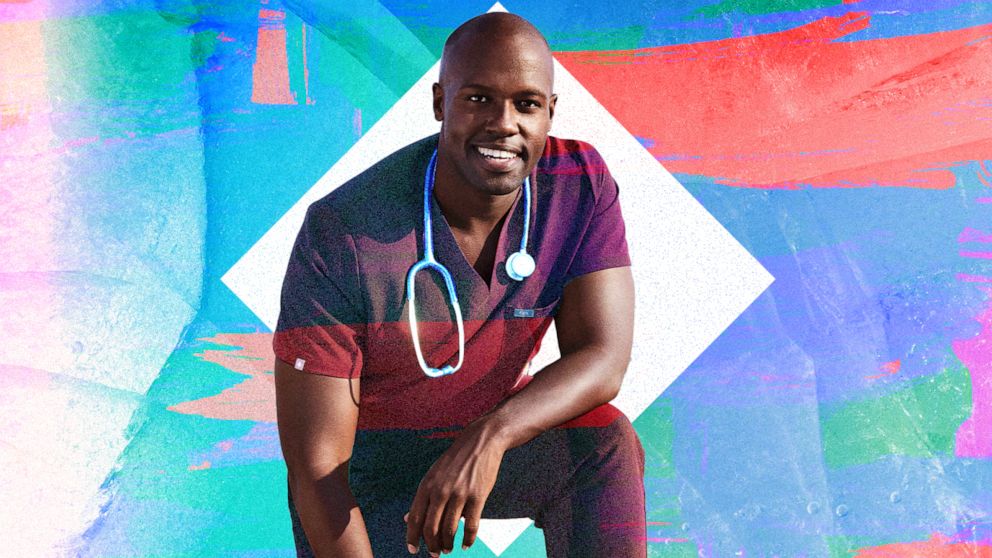 Dr. Darien Sutton nominates Raquel Willis
Raquel Willis is a Black trans woman whose activism, journalism, and organizing has helped to reinforce the rallying cry that all Black lives matter. Her work in centering the most marginalized in our Black community provides all of us with the blueprint for true liberation. Thank you, Raquel, for being yourself. By owning your truth as a woman, you've shown me how to be a better man.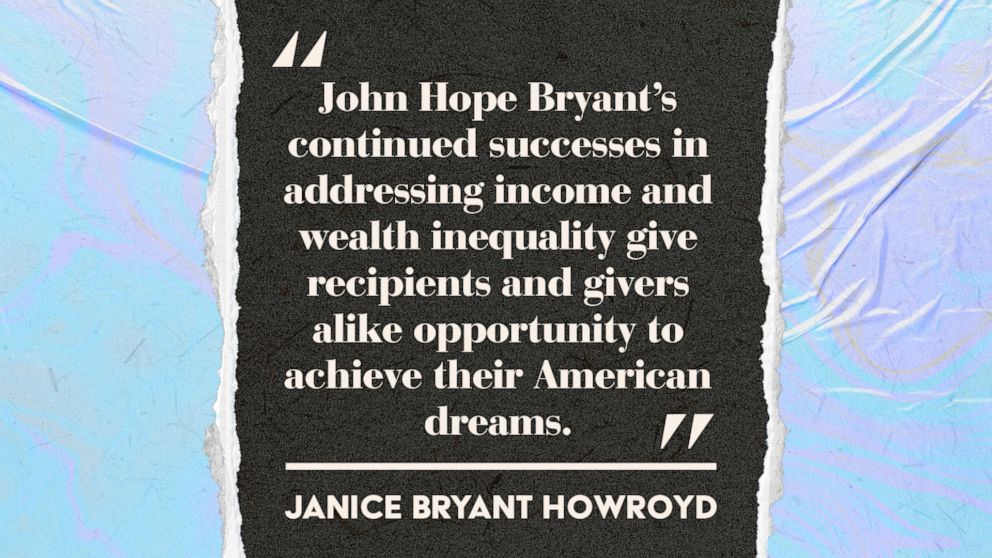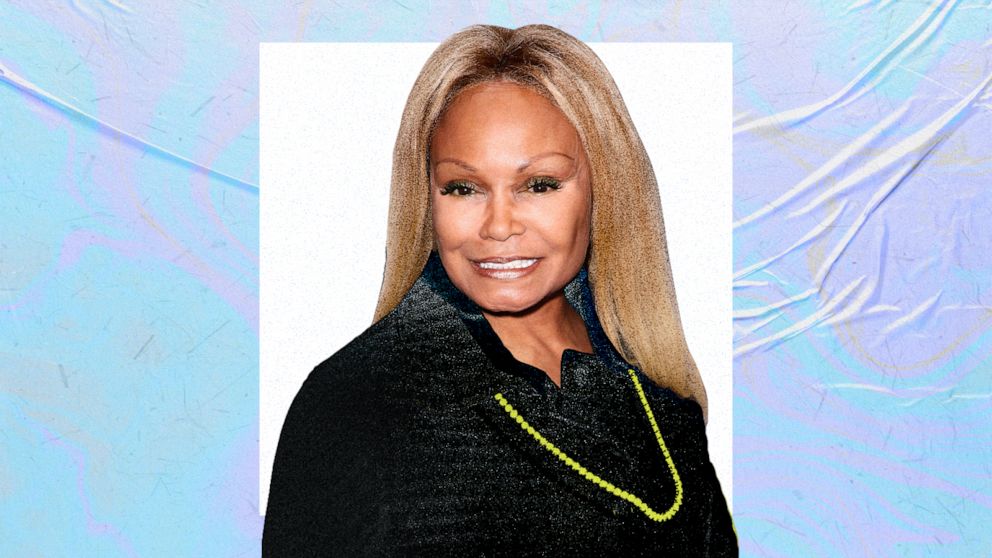 Janice Bryant Howroyd nominates John Hope Bryant
It's my honor to nominate John Hope Bryant, as his story of going from a homeless teenager to the founder of Operation Hope is a beacon for all Americans. John has dedicated his life to helping thousands reach financial literacy and is a trailblazer in navigating so many through long existing, currently highlighted, racial and political divisions. John's continued successes in addressing income and wealth inequality give recipients and givers alike opportunity to achieve their American dreams. It brings me great joy to witness the positive impact John continues to bring to our social fabric.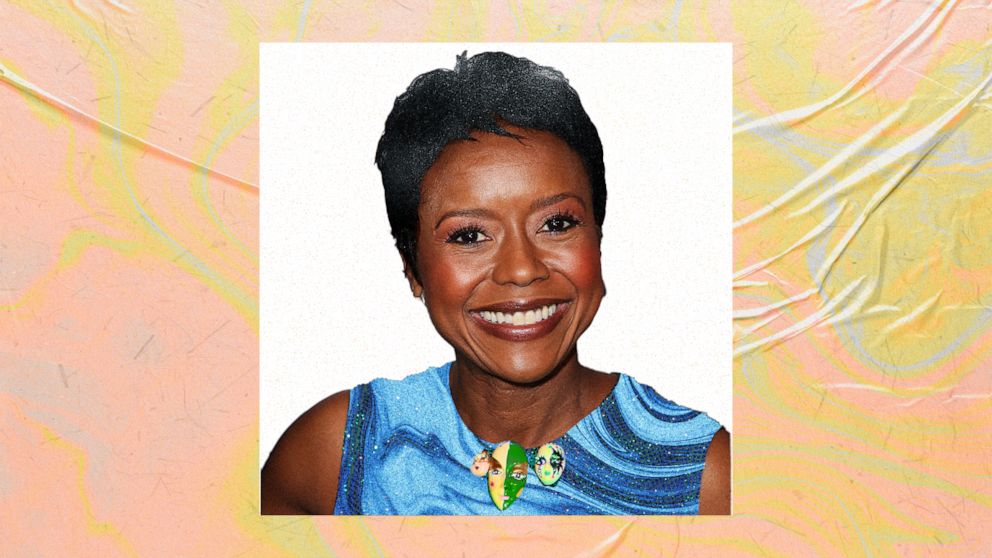 Mellody Hobson nominates John W. Rogers Jr.
John W. Rogers Jr. was the first minority founder of an investment firm in 1983 (at the young age of 24 years!) and grew it to a business that today as $14.6 billion in assets. He also founded the Ariel Community Academy (ACA) — a public school in the South Side of Chicago dedicated to providing financial literacy to underserved children. Most of the enrolled students are African Americans and receive subsidized lunches. ACA incorporates a financial education curriculum that aims to educate students on investing basics. Ariel provides each first-grade class with a $20,000 investment portfolio and allows the class to make their own investment decisions.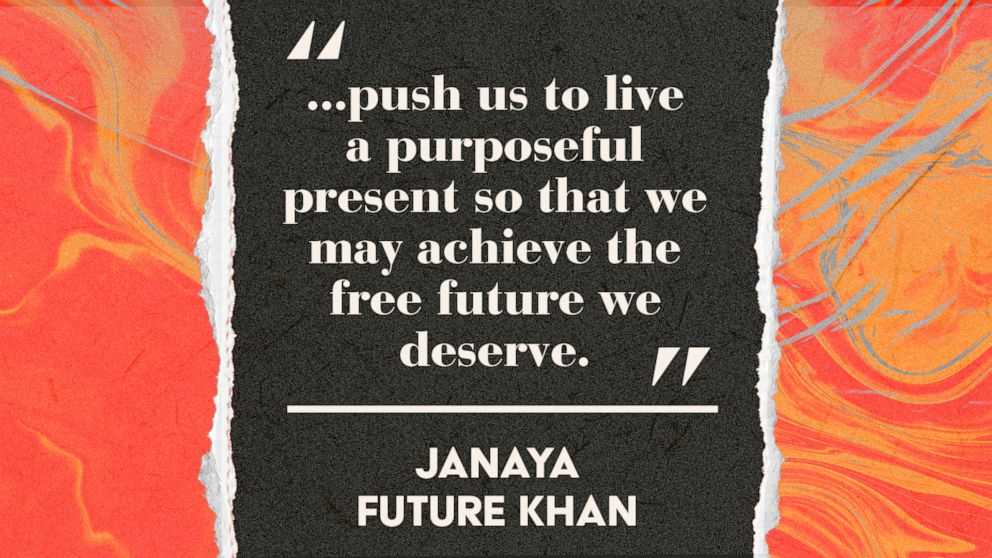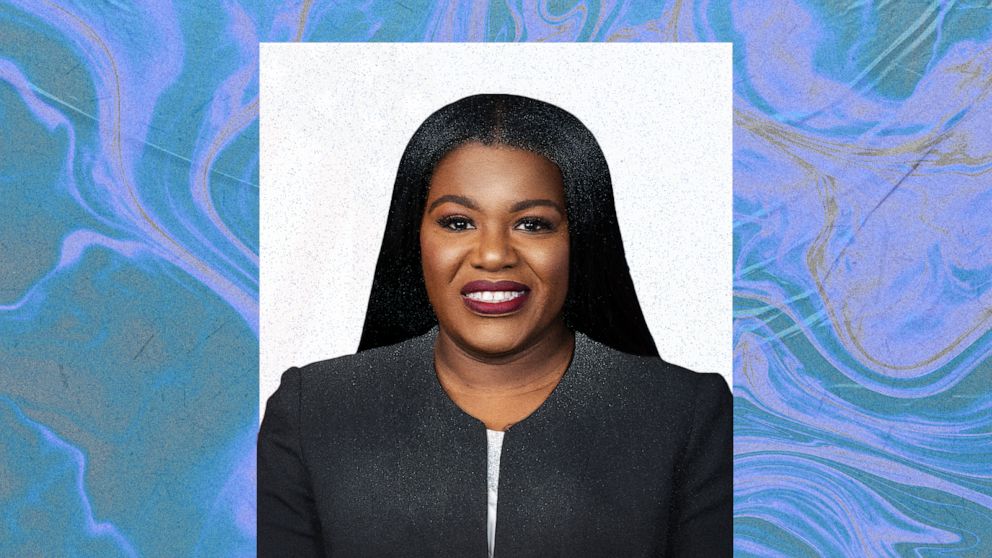 Congresswoman Cori Bush nominates Ohun Ashe
You cannot put Ohun Ashe in a box. Not only is she a thoughtful leader in the fight for Black lives — organizing from the frontlines of Ferguson, to the marches for justice for Anthony Lamar Smith, to our protest group #ExpectUS in St. Louis — she is leading the way to build Black economic power in St. Louis through her website, For The Culture STL. Through her inspiring work, Ohun has connected hundreds of Black-owned restaurants, retailers and other businesses with new customers. As we build a St. Louis that works for everyone, we carry gratitude and love for the grassroots history-makers like Ohun at the heart of realizing the change our communities urgently need.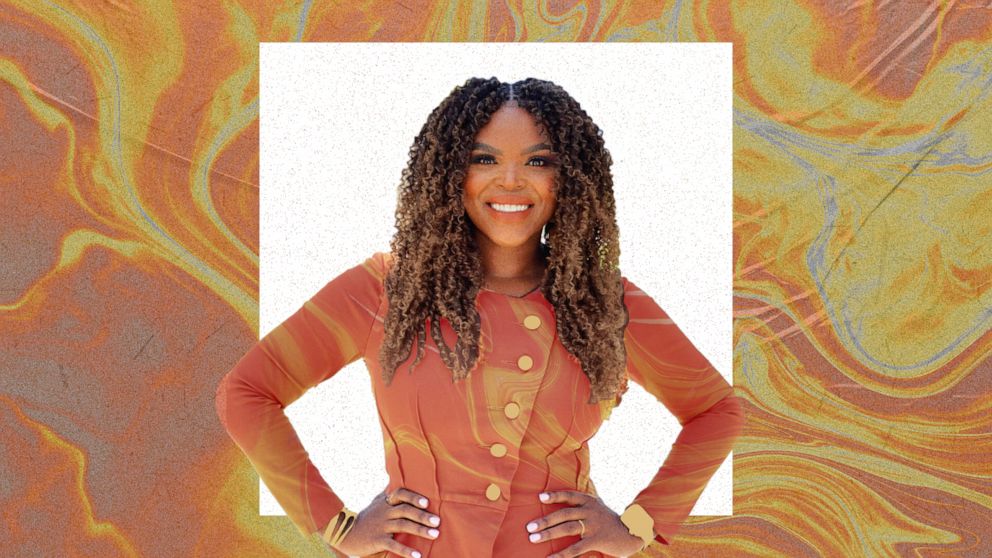 Mayor Aja Brown nominates Gina Clayton-Johnson
Our granddaughters will read about warrior for equity and justice Gina Clayton-Johnson in their history books as the beating heart behind the BREATHE Act, a federal bill that charts a blueprint for addressing the compounding impacts of structural racism and inequality through community reinvestment. Gina is the founder of Essie Justice Group, which harnesses the collective power of women with incarcerated loved ones to end mass incarceration's harm to women and communities of color. Gina and her team do critical work in my hometown of Compton, California, and around the country, bringing to light how our criminal justice system disproportionately burdens poor people with financial costs (phone calls, visits, commissary bills, attorney fees) and emotional trauma. She is a Harvard-trained lawyer. She is directly affected by the systemic issues that she so fiercely challenges. She is a "she-ro" investing her time and expertise to re-envision justice and enact liberation.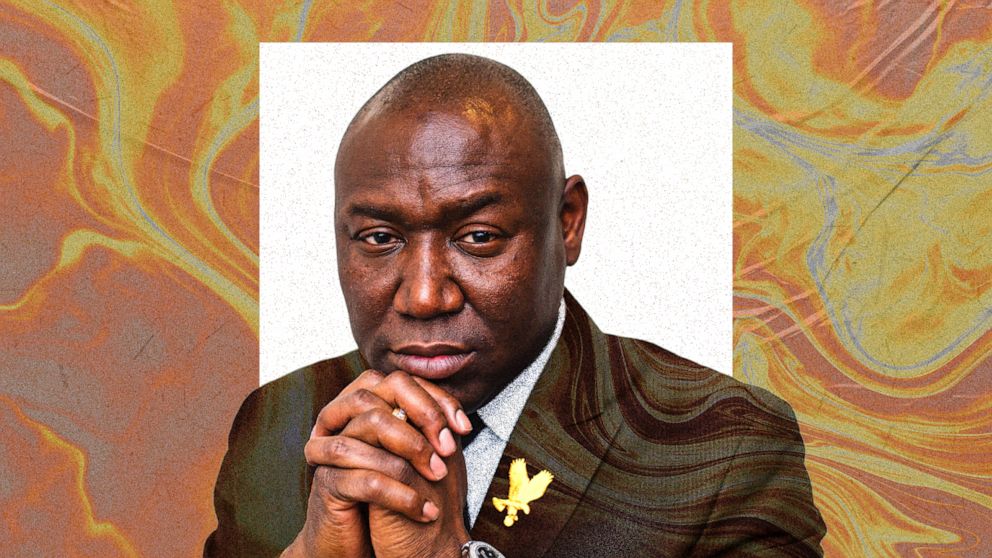 Ben Crump nominates Jotaka Eaddy
Jotaka Eaddy is the person I will nominate as a young person who is already a Black history-maker now and I'm sure she will be recognized as a Black history-maker in the future. Jotaka is amazing and she is a complete renaissance woman in every way. I call her the Harriett Tubman of the Silicon Valley and the Mary McLeod Bethune of the United Nation. She is an extraordinary woman.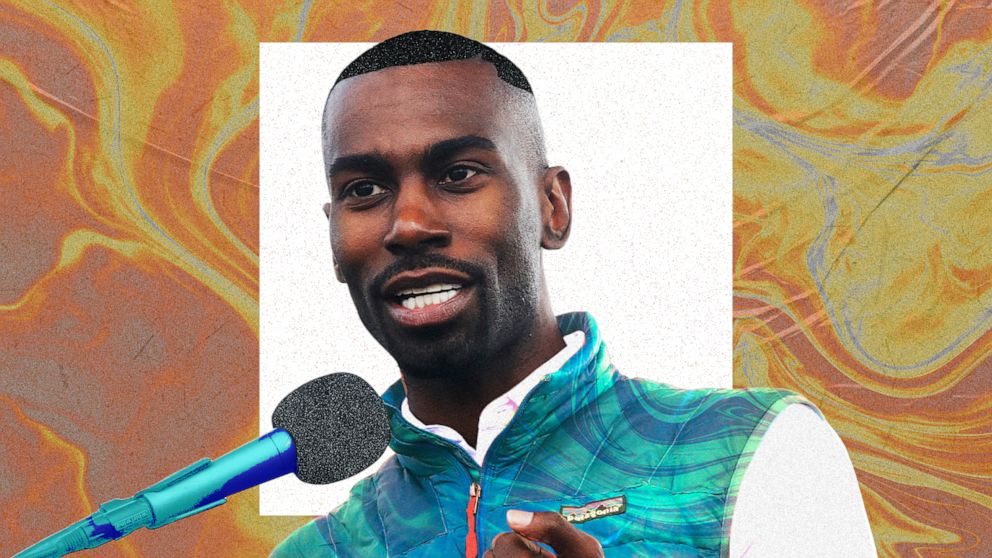 DeRay McKesson nominates Kerby Jean-Raymond
I am nominating Kerby Jean-Raymond, the designer and founder of Pyer Moss. I first became aware of his work when he made a shirt during Fashion Week in 2014 honoring the life of Mike Brown, amongst other victims of police violence -- and he did this before using one's platform to discuss police violence was popular. He was willing to take risks in an industry that did not readily address social justice because he knew it was the right thing to do for Black people. Since then, he has continued to use all of his platforms to elevate Blackness -- to show the beauty, complexity, history, and joy in and of Black culture. He inspires me and countless others to continue to stand in the things that we know are true, especially when we are standing up for justice.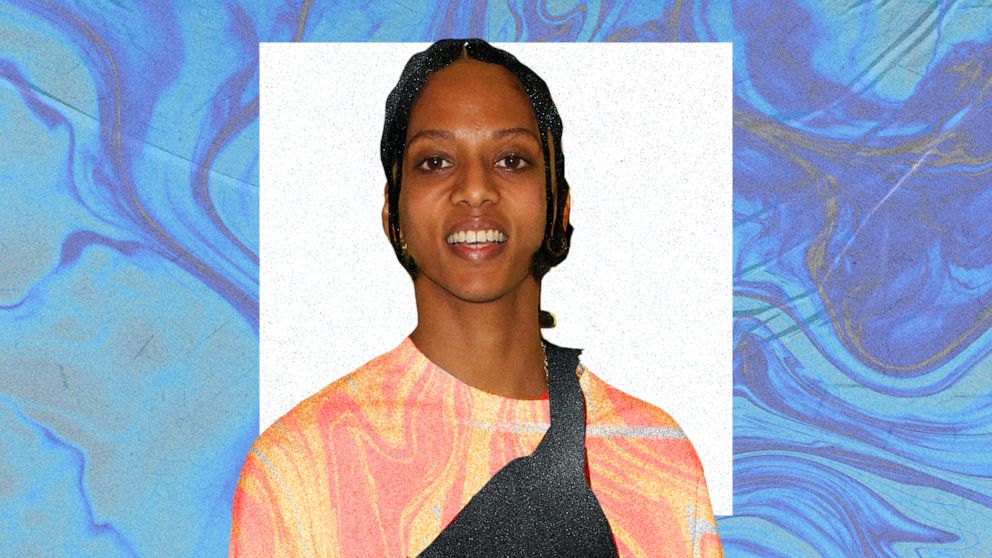 Janaya Future Khan nominates Malkia Devich-Cyril
When I think of who I would absolutely trust to steer us to freedom, Malkia Devich-Cyril is one of the first to come to mind. A leader in the tech and ethics world, Mac is a defender of net neutrality, a believer in racial equality and fighter for media justice. Mac founded MediaJustice, a digital justice organization, in 2009 at a time when many folks weren't yet considering the real and scary implications of technology on marginalized people. MediaJustice has created discourse, interventions, and recommendations for an open and affordable internet, digital surveillance, high-tech policing and prisons, and big tech and platform accountability. A tireless organizer, Mac also built the MediaJustice Network, a collective that hosts organizations and advocates to mobilize and organize when needed. A child of the Black Panthers and an Oakland proud stud, Mac encompasses the best parts of humanity. Even through tremendous personal loss, Mac continues to be a beacon that shines light and possibility into the darkest of places, on and offline. To uplift their work here is my honor, because they have uplifted us all as a daily practice. May we all be more like Mac.