A Ukrainian girl who gained worldwide attention for singing "Let it Go" while in hiding from Russian attacks is now singing her country's national anthem in Poland.
The girl, 7-year-old Amellia Anisovych, sang the Ukrainian national anthem Sunday night at a charity concert in Poland that raised more than $380,000, according to The Associated Press.
Amellia wore a traditional Ukrainian dress with her hair in pigtails when she sang the anthem at the "Together for Ukraine" concert in Lodz, Poland.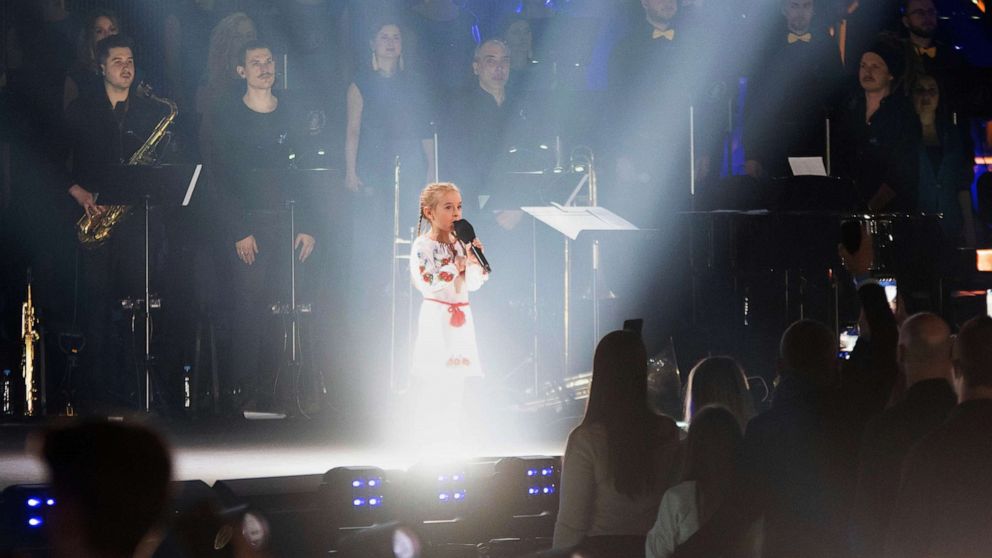 The girl is now a refugee in Poland, along with her grandmother and brother. Her parents remain in Kyiv, according to the AP.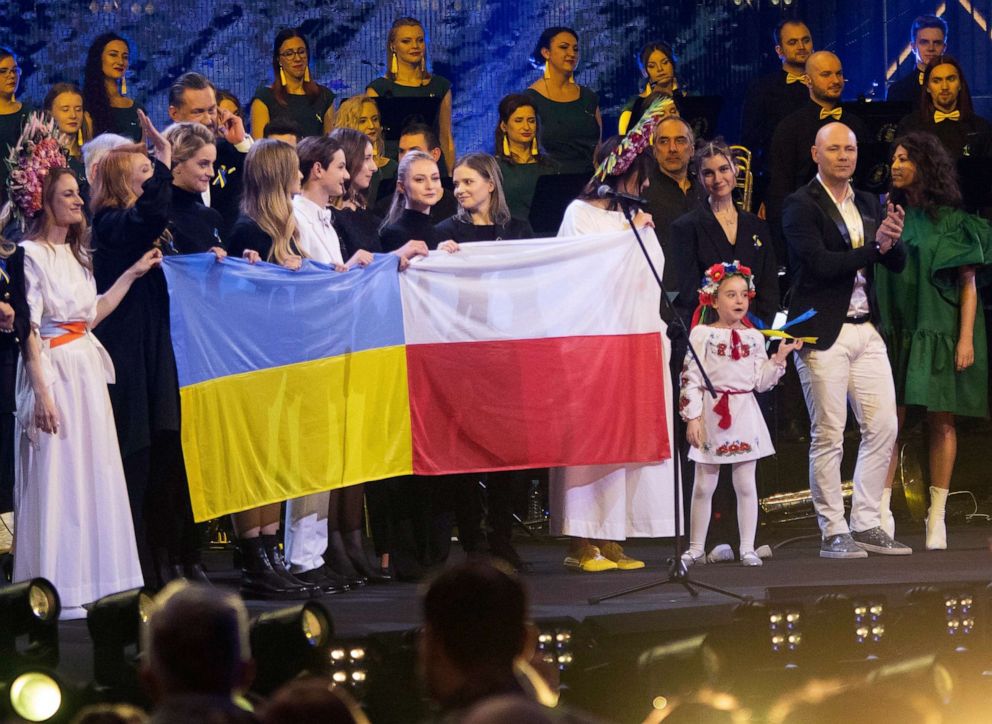 Last month, near the start of Russia's attacks on Ukraine, Amellia was sheltering in a safe-room bunker in Kyiv when she began to sing "Let it Go," from the popular Disney movie "Frozen."
Amellia's singing quickly quieted the room and then went viral when a video of her singing was shared online.
The little girl sang the popular Disney song to a hushed room of fellow Ukrainian citizens sheltering from Russian attacks.
The video even reached two stars of "Frozen," Idina Mendal and Josh Gad, who each sent tweets of support to Amellia.
"We see you. We really, really see you," Mendel, the voice of Elsa in the movie, wrote on Twitter, alongside two hearts in the colors of the Ukrainian flag.
Gad, who voices Olaf in "Frozen, wrote on Twitter in part, "I want to hug and protect this and every other child in danger right now and I feel helpless."
Since the start of the Russian invasion, more than 3.4 million people have fled Ukraine, according to the latest figures from the United Nations High Commissioner for Refugees.
UNICEF told ABC News that half of the internally displaced Ukrainians and half of those who have fled are children.
The Walt Disney Co. is the parent company of ABC News.