Etsy's top wedding trends of 2018
Etsy released its 2018 wedding trends guide on wedding looks, motifs and decor.
Prime wedding season is almost upon us! As brides and grooms are planning their big day, Etsy released its 2018 wedding trends guide, rounding up the top trending wedding looks, motifs and decor for non-traditional brides.
Dayna Isom Johnson, an Etsy trend expert, debuted the list today on "Good Morning America."
1. All about embroidery
Embroidered embellishments are a breakthrough trend of the season for Etsy brides. The hand-stitched frocks are appearing on wedding gowns and bridal jumpsuits and mix folksy and formal. The term "embroidered bridal wear" has racked up 40 percent more product views so far this year than in 2017, according to Etsy.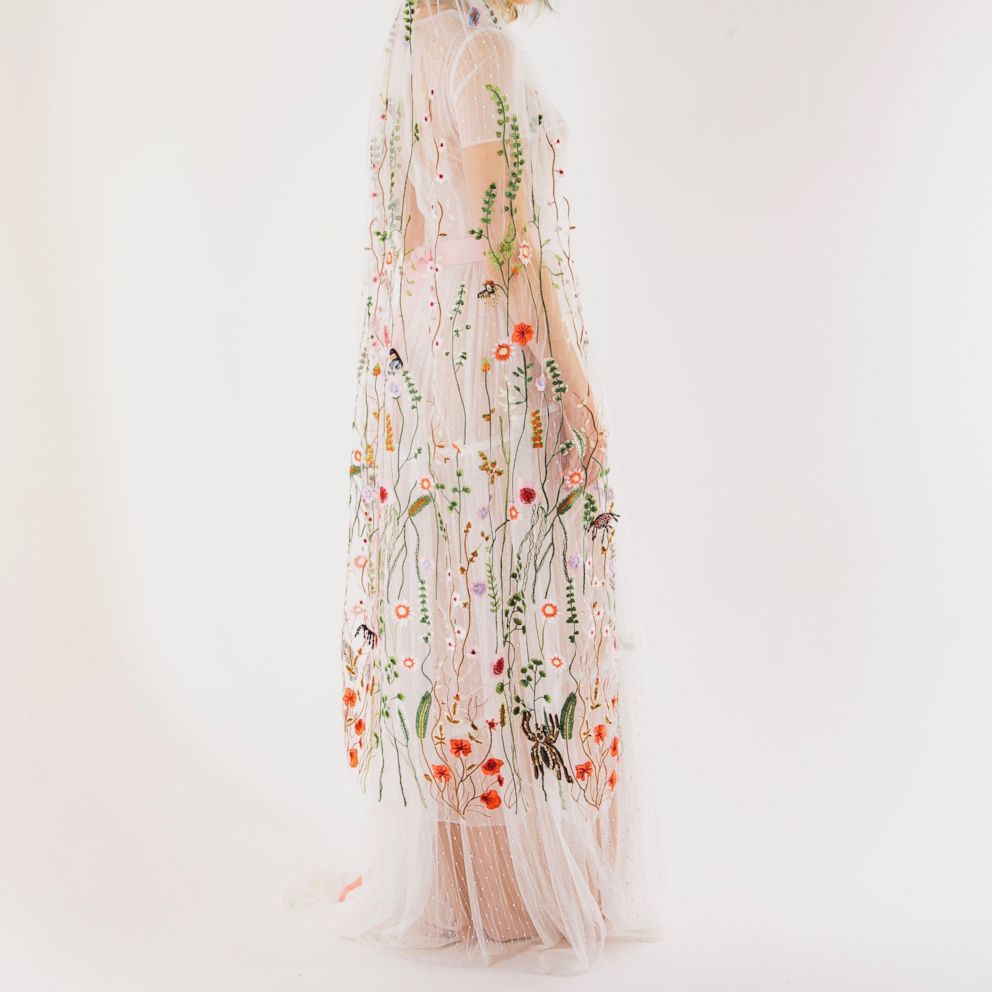 2. Statement veils
Veils with fringe, florals, romantic draping, detailed appliques and color are another hot trend. A showstopping veil with intricate details is perfect for the bohemian bride who wants to amp up her look. Searches results are up 213 percent since 2017.
"It's about statement veils. Veils that pack a punch," Isom Johnson said.
Crown and Glory, Secret Garden Veil, $250+
Olivia The Wolf Shop, Hoxton Veil, $318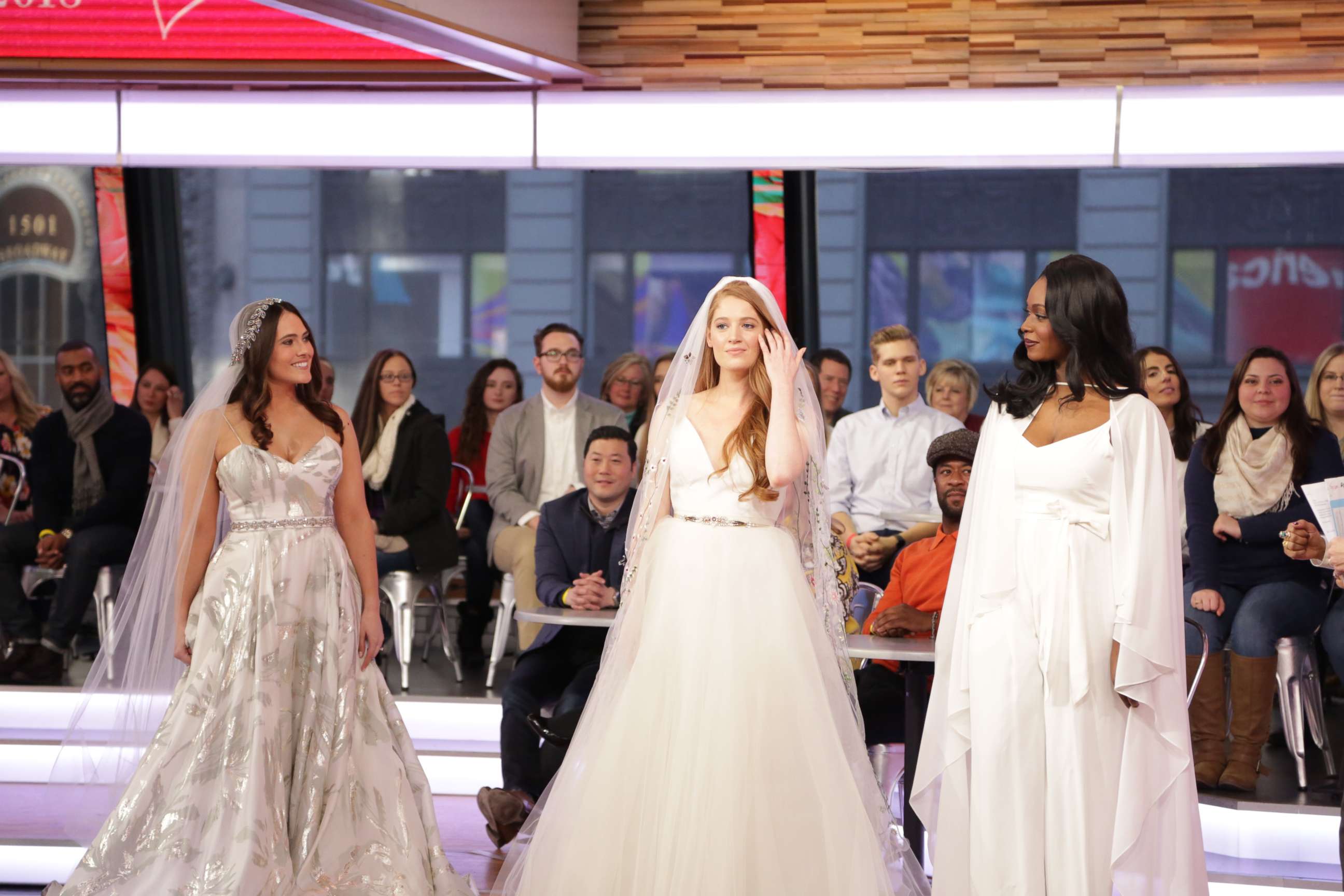 3. Dramatic capes
The cape made its way from models on the runway and celebrities on the red carpet to brides walking down the wedding aisle. There has been upward of 5,000 searches for capes like this since January and counting.
The style has elements of drama, glamor and edge. Pair a cape with a jumpsuit for a dramatic second look for the reception.
"What I love about the cape is that it adds a little bit of coverage, but it adds all the drama," Isom Johnson said.
4. Non-traditional guest books
The traditional guest book is being replaced by creative keepsakes that can be incorporated into the couple's home and lifestyle. Etsy searches for guest book alternatives are up 53 percent in the last year. Couples are opting for custom wooden versions of Jenga that guests can sign and couples can continue to enjoy long after the wedding.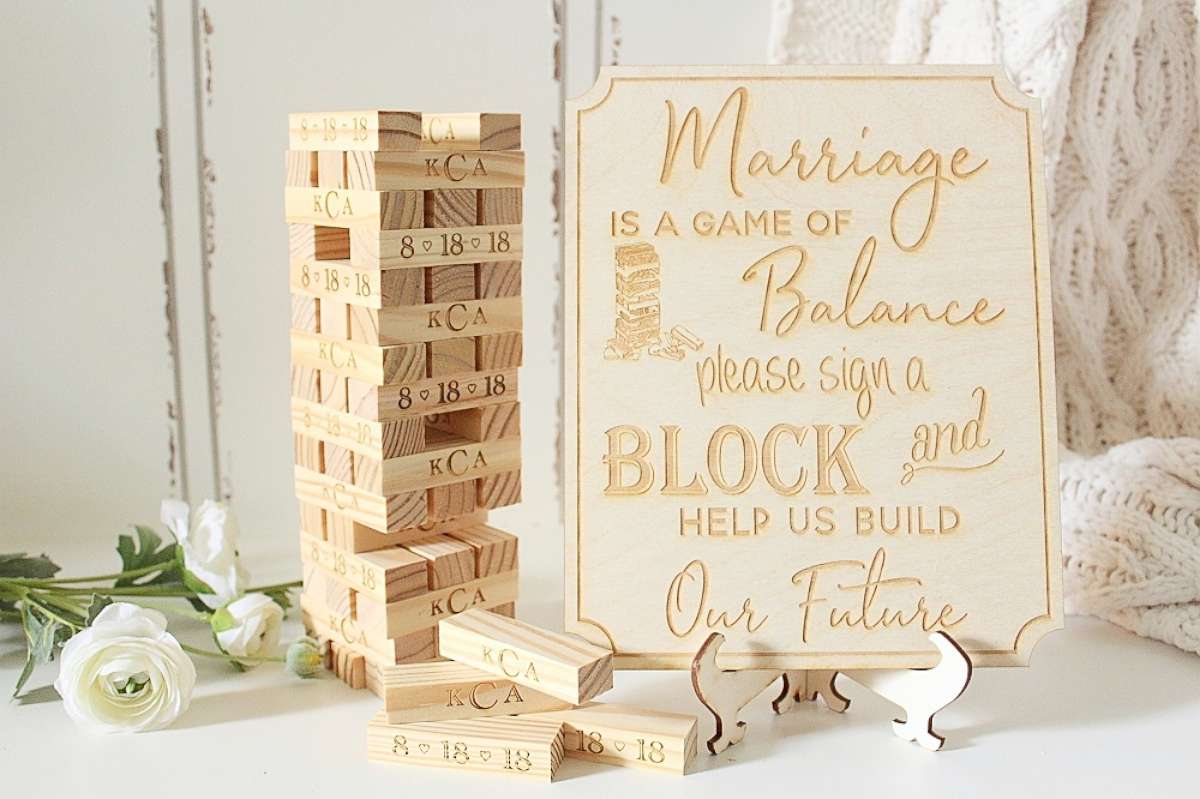 A custom wedding puzzle guest book is also unexpected and unique. Your guests sign each puzzle piece, and then you can have it on hand in your home or have it framed.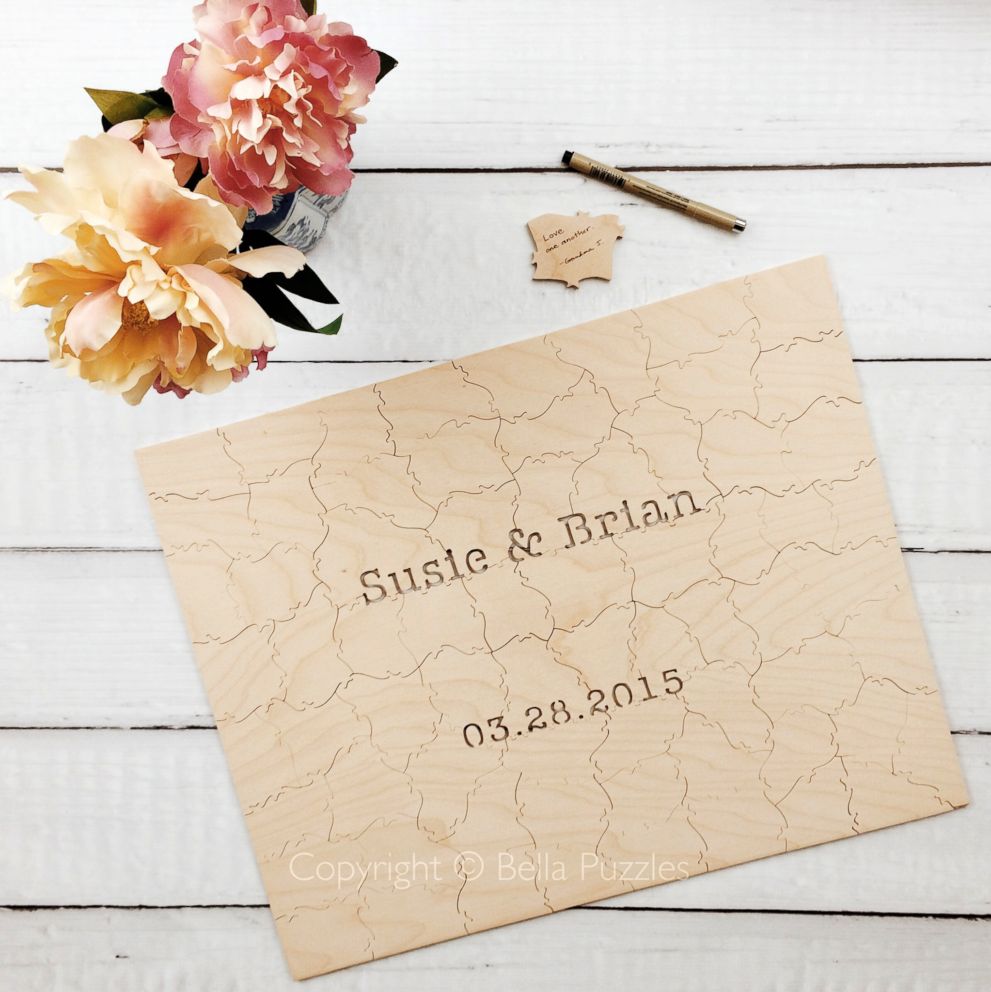 If you're a travel-loving couple, guests can sign a globe to wish you well on your wedding day and beyond.
Another creative and interactive keepsake is a thumbprint "book" in which guests can leave their print and name to later be framed.
For those still loving the traditional guest book, make it more modern with gold foil lettering and customizable options like meaningful dates and quotes.
5. Hot color palette: Cranberry with peach
Millennial pink is still having a moment, but cranberry with peach and soft pinks is a hot decor trend.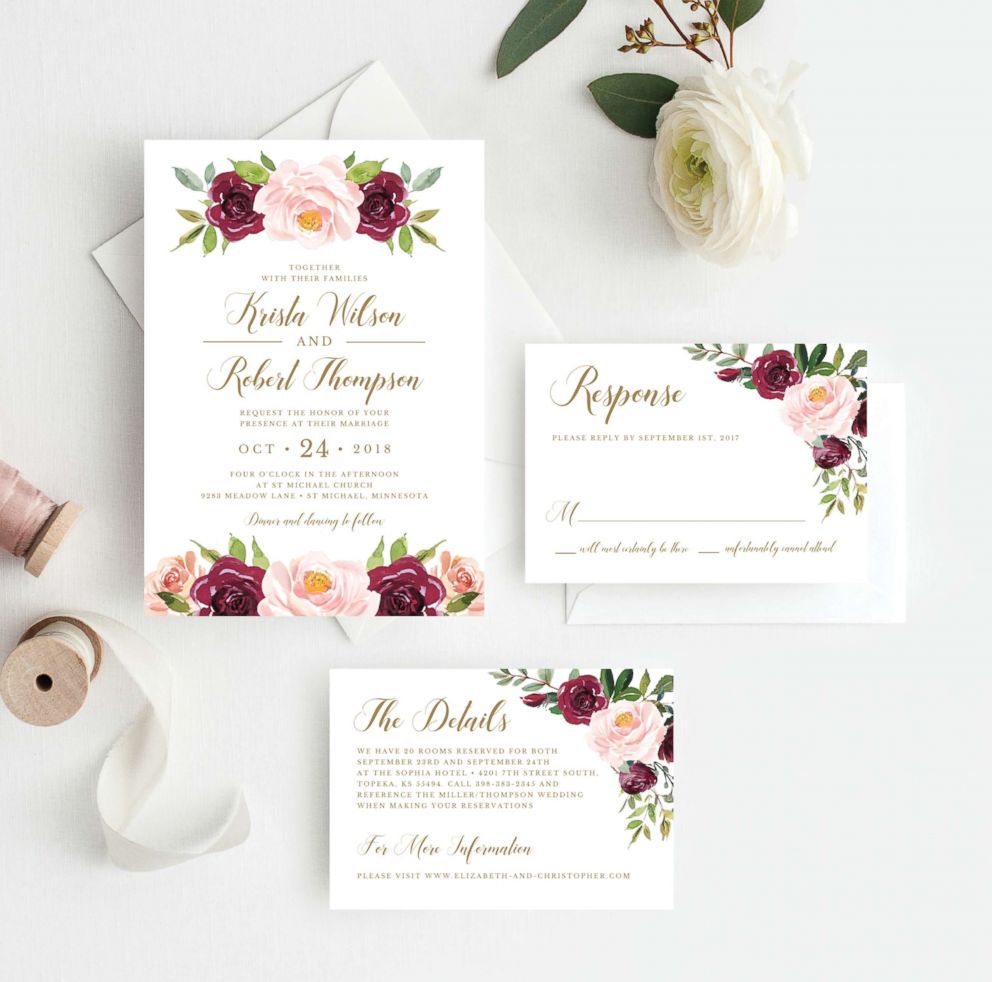 A cranberry hue paired with gold can work on invitations to florals to dinnerware to sugar flowers and more.
6: Pet-friendly weddings
In 2018, pets are being worked into the wedding day in details like dogs playing flower girl with flower collars, to signs for the dog to sport, or pet cake toppers if your dog won't be at the ceremony.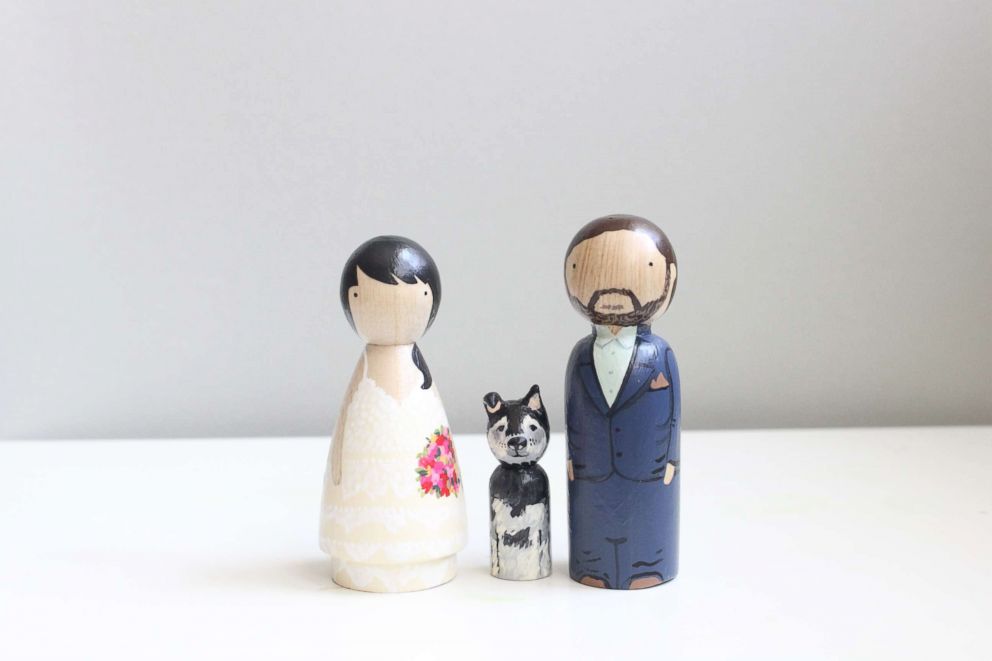 7. Stacking rings
Colorful stones have been trending for some time, but now some brides are opting to stack their favorite color gemstones or birthstones together for a custom bridal look. It's perfect for the bride-to-be who doesn't want to be traditional.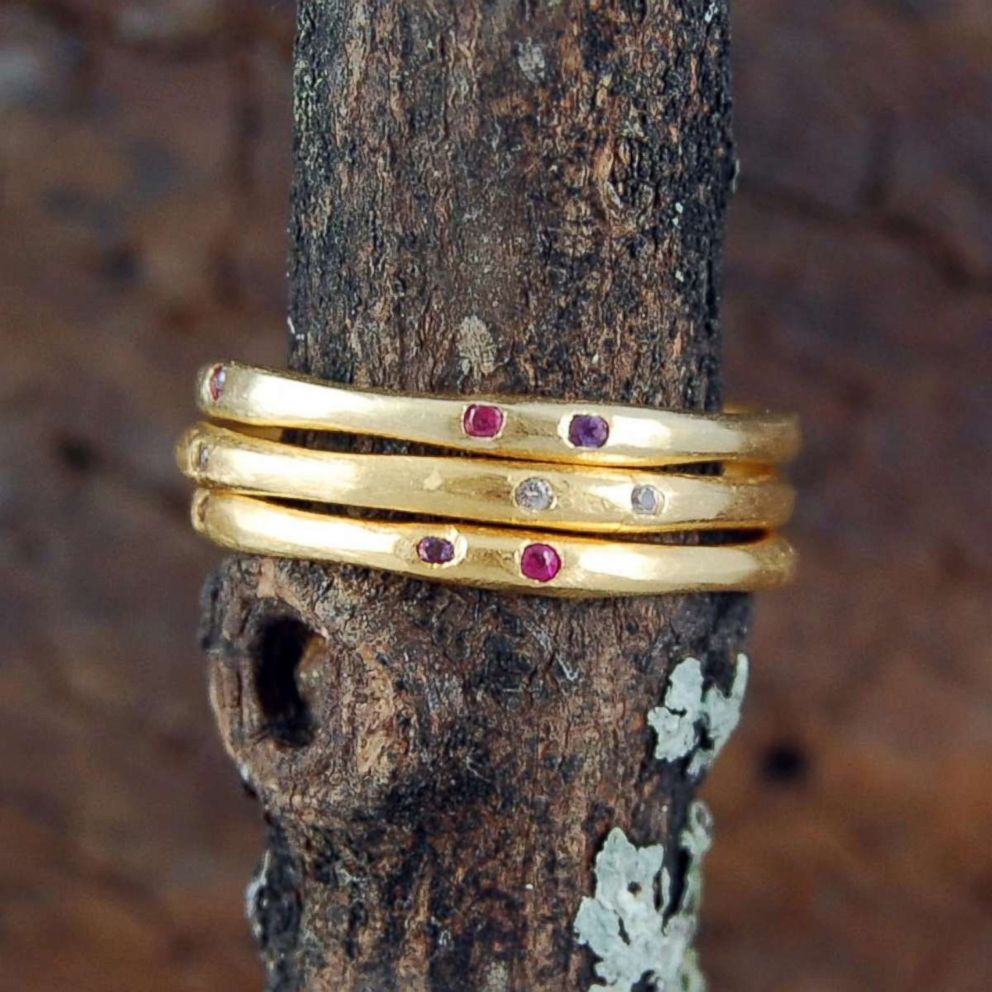 Stackable stone ring, $39