Jennifer Lopez launches new beauty brand, shares her secret skin ingredient
JLo is introducing her first skincare collection.
According to Jennifer Lopez, beauty has no expiration date and that's one reason why she's introducing her first skincare collection.
Under her JLo Beauty brand, the global superstar is debuting eight products to help everyone achieve an ageless glow on Jan. 1.
This new line has been in-the-making for decades and is inspired by Lopez's beauty mantra under "The Five S's" which are: sleep, sunscreen, serum, supplements and sano.
"Vivir Sano" is a Spanish phrase that translates to "live healthy" in English.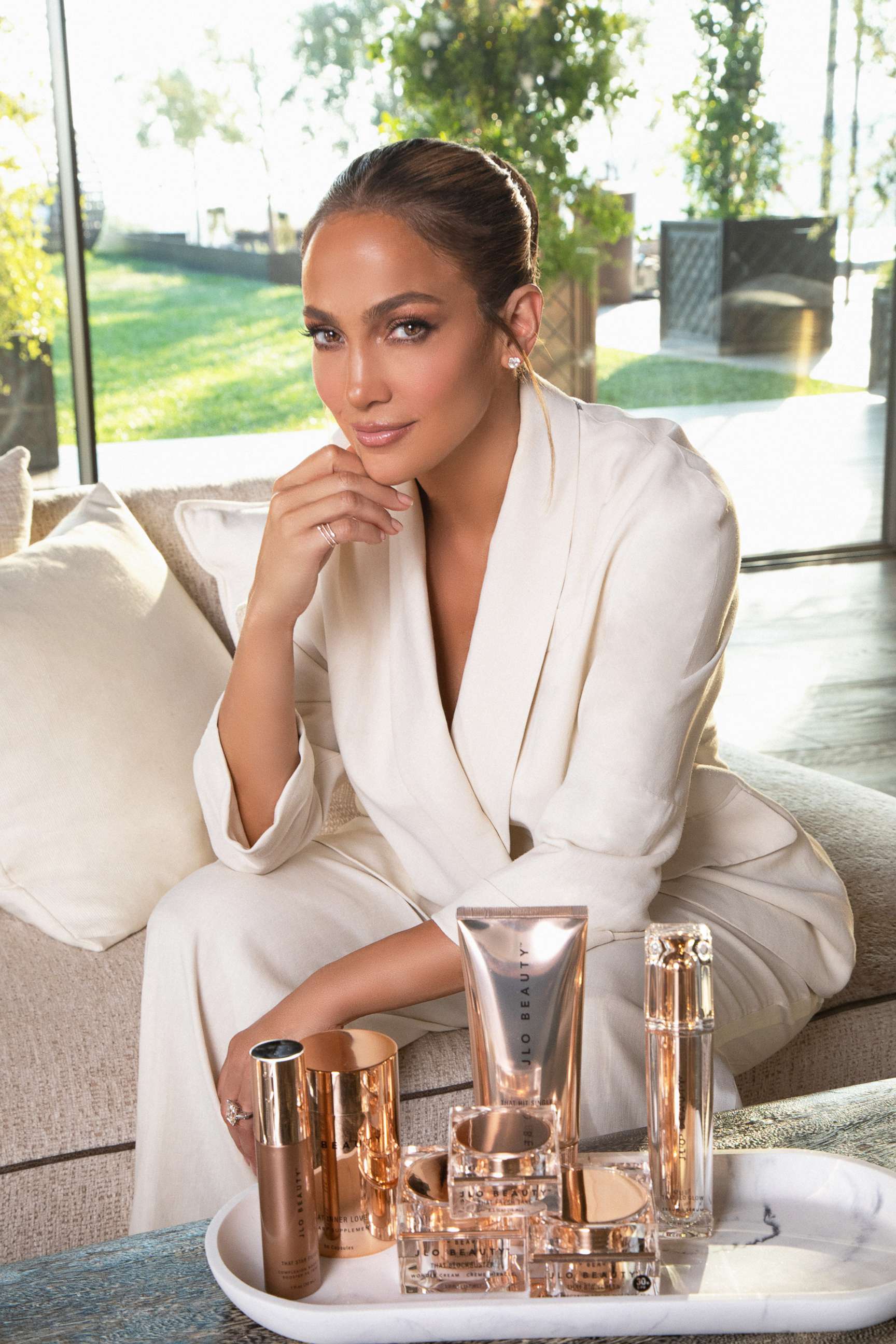 "I want people to know that this is deeply meaningful for me, that it's personal," she said in a statement. "I've made my own life better by making it more beautiful, by making it more simple. And now I want to share what I've learned with women everywhere.
She continued, "You want to know how I got my skin, how I look this way? This is how. This is how I live my life and it's pretty simple."
After three decades of research, two years of development and more than 100 reformulations, a line worthy of the "JLo Glow" is finally coming to fruition.
The full JLo Beauty collection features a cleanser, serum, face mask, cream, SPF moisturizer, eye cream, complexion booster and a dietary supplement.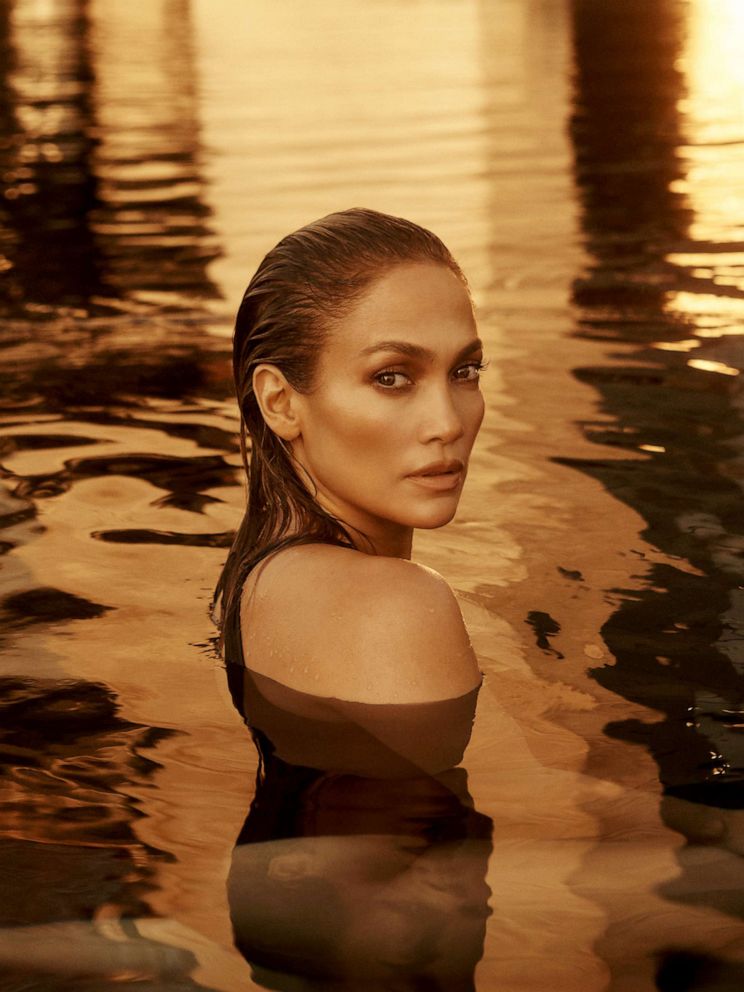 One star ingredient featured throughout Lopez's luxury line is olive oil -- which Lopez says is an old family secret.
"My mom used to say that olive oil was the cure-all for everything," said Lopez in a statement. "And it's a secret I've used over the years because it really does work. So, when we went to do this, that was the first thing I said: It has to have olive oil extract as a basis."
Another standout product from the collection is the That Big Screen In a Broad Spectrum SPF 30 Moisturizer. It retails for $54 and is said to hydrate, protect and soothe all skin tones and textures without leaving any white casts on your complexion.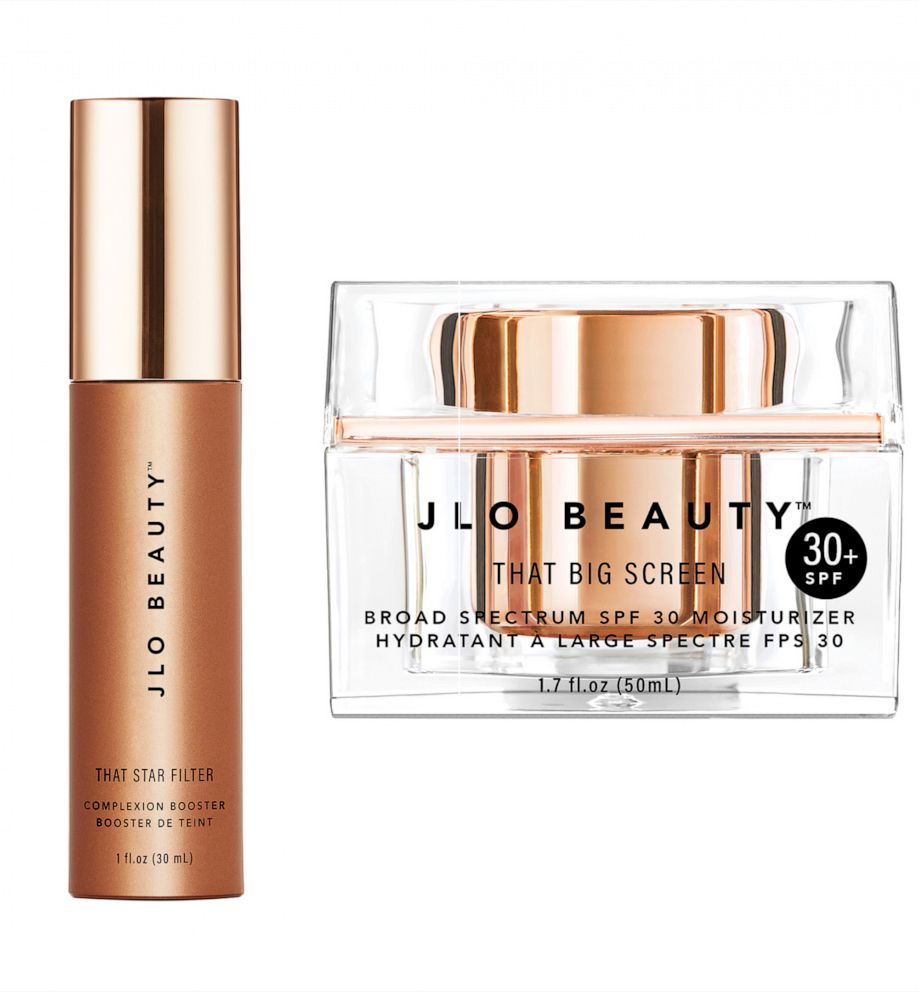 Lopez also told "GMA" how important inclusivity and diversity are to her as well as to the JLo Beauty brand.
"When we were doing the photo shoot for it and the video and the campaign, it was really important because you want to include everybody," she said. "Diversity is very important to me. Obviously, empowering women is very important to me and inspiring. That's a big part of, I always say, 'People ask me what do I do for a living... I entertain, I want to inspire, and I want to empower women and minorities to understand their true worth and their value to be able to contribute to the world in the best way that they can and that we know we're capable of.
"For me, it's super important in our ads. You'll see a wide range of ages and colors and races. And that, to me, is super exciting and important and was one of the things that we've made a point to do, that I made a point to do."
"I think JLo Beauty is really a philosophy about who you are on the inside," Lopez added.
The full collection will be available at the beginning of next year online and at Sephora as well as Amazon on Jan. 14.