As fans await the much anticipated "House of Gucci" film, the stars aligned in high style for its premiere.
During one of the cast's early U.K. press stops, Lady Gaga, Adam Driver, Salma Hayek, Jared Leto and others were spotted wearing striking ensembles.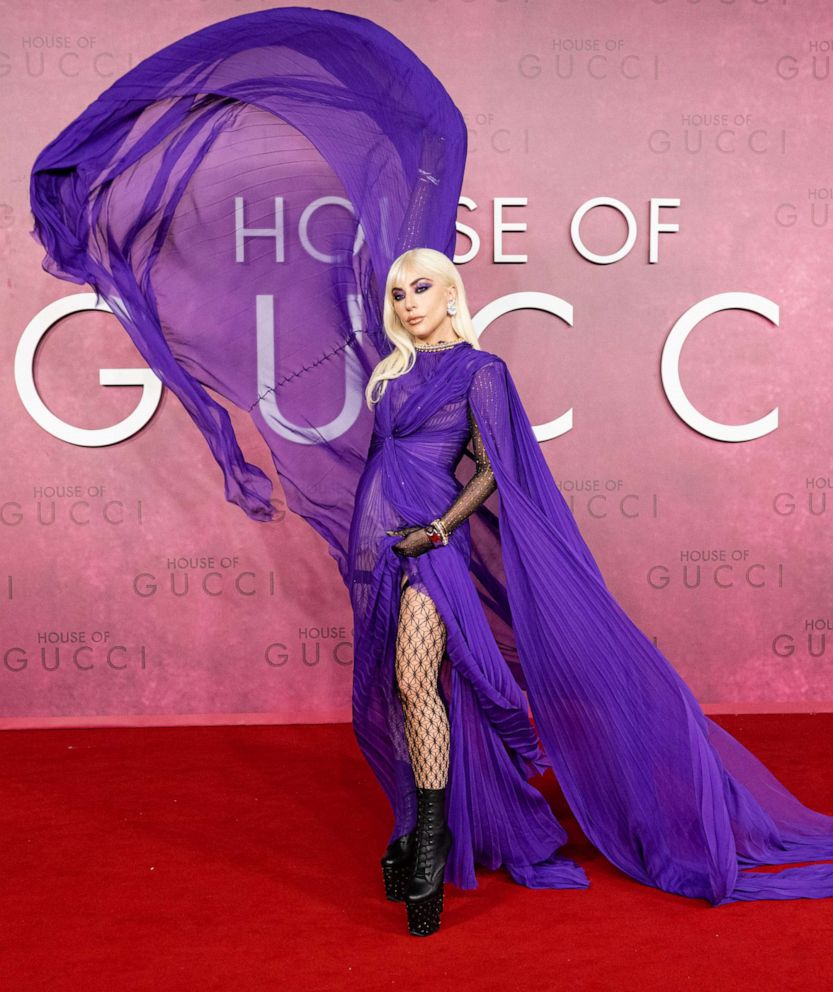 In a full-on Gucci look, Gaga, who plays Patrizia Reggiani in the upcoming film, posed and paraded along the red carpet wearing a deep violet silk chiffon pleated cape gown straight from the fashion label's recent Love Parade show.
She paired the look with her signature Pleaser platform lace-up boots, fishnet tights and sparkling eyeshadow to match her overall look.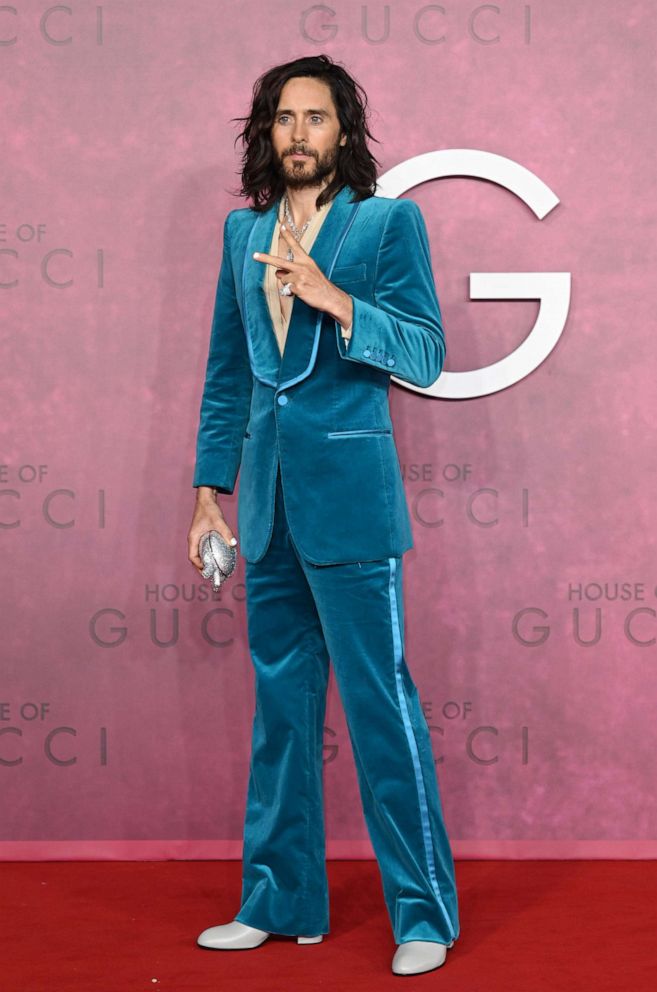 Leto rocked a hard-to-miss blue velvet shawl lapel jacket and matching pants that he paired with a sheer deep-V top also designed by Gucci. .
He finished the look with a necklace, white leather boots and a crystal-embellished anatomical heart-shaped clutch.
Leto plays the role of Paolo Gucci, the fashion brand's former vice president and managing director.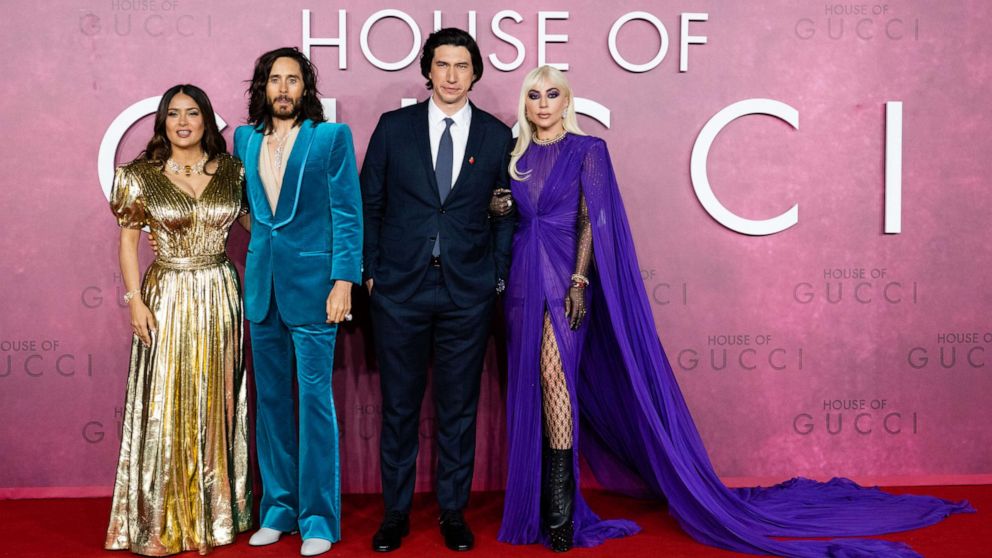 Hayek, who acts as Pina Auriemma for the upcoming film, dazzled as she donned a gold custom Gucci pleated gown along with gorgeous jewels and softly tousled curls.
Driver was also present wearing a navy-toned suit and blue tie by Burberry.
Based on a true story, "House of Gucci" is slated to officially release Nov. 24.