It's easy to equate florals with spring, but don't be afraid to incorporate them into your fall wardrobe, too.
Style expert Jasmine Snow told "Good Morning America" that fall florals are a huge trend this year, and, luckily, it's one that's relatively easy to incorporate into your regular rotation.
What's more, florals will flatter any body type and will work for even the most pattern-averse woman, she added.
"You can kind of do it at your own pace," she said. "If you want to get a floral top or pants, you can! Just find a shape that works for you."
But what does that mean? Snow laid out what fits work best for curvy, athletic and petite body types, and shared a few of her favorite pieces for each.
Curvy women: All women might want to consider mixing florals with something a bit edgier to make the overall look a little less stuffy, Snow said. For curvy women, that might mean pairing a dainty top with a skirt or pant made from a tougher material, like denim or leather. "I love the idea of finding a skirt to nip in at the waist and show off that hourglass curve, or a pair of cool or faux leather leggings to flaunt those legs and booty," she said.
Athletic women: A fun way for a woman with an athletic build to get in on the fall floral trend is to try a patterned pair of pants. "There are lots of options out there with really cool colors," Snow noted. "You have those long legs -- show them off!" Just be careful, she added, to make sure you're not showing off too much: "Length is always a key issue because a lot of athletic body types are tall," Snow said. "Always look for pants in longer sizing as well as sleeves that hit at the right place on the arm."
Petite women: For a more adventurous dresser with a petite frame, Snow suggested mixing prints. However, take it slow: "It can go wrong really quickly!" she added. She also noted that shorter women should also be cognizant of length. "When it comes to pants, sometimes petite sizing isn't small enough and you may need to have something hemmed to make it just right," she said. "Contrary to what many may think, longer hems such as midi skirts, and maxi dresses actually elongate a petite frame. These types of pieces should be worn with a heel -- even if it's a small heel -- just to give a bit more height."
Looks for curvy women:
Eloquii Studio Faux Leather Pleated Skirt
Price: $99.90
"Adding leather to a floral look is great for keeping things cool and a bit more fun," Snow said. "A pleated skirt like this is great for work meetings or a night out with friends. Try pairing it with a pair of strappy heels!"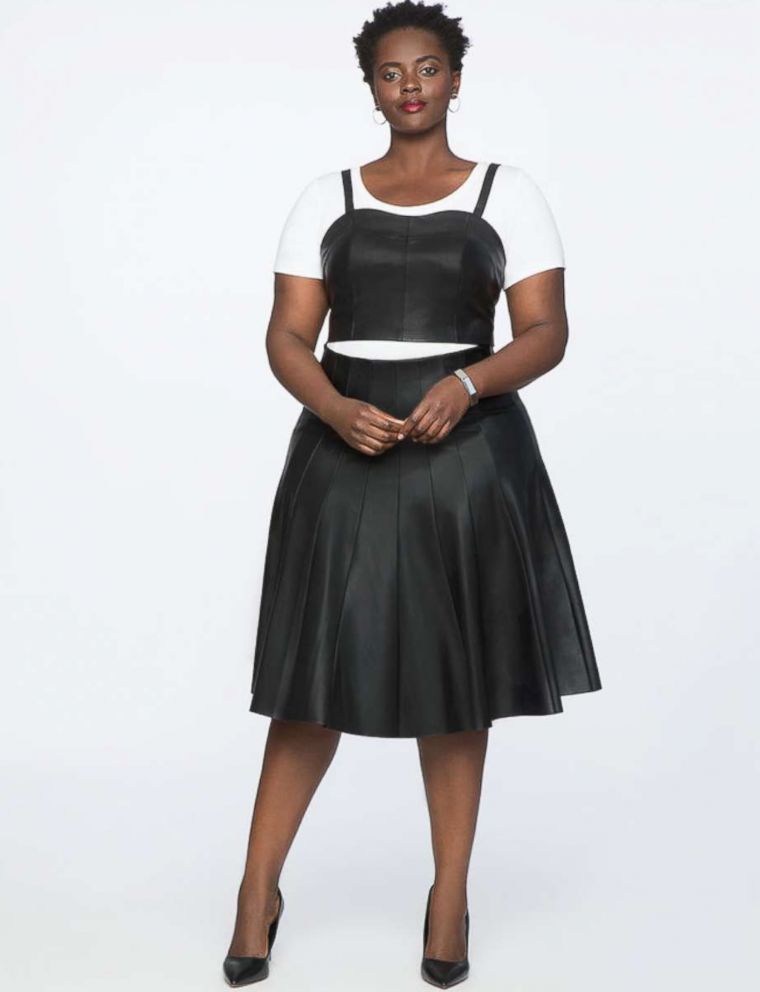 Eloquii Conversational Button Down
Price: $69.90
eloquii.com
"A simple button-down that fits the body but in a floral print will not be as intimidating to wear. Paired with a leather skirt, it feels appropriate for fall and not too spring-y," Snow said.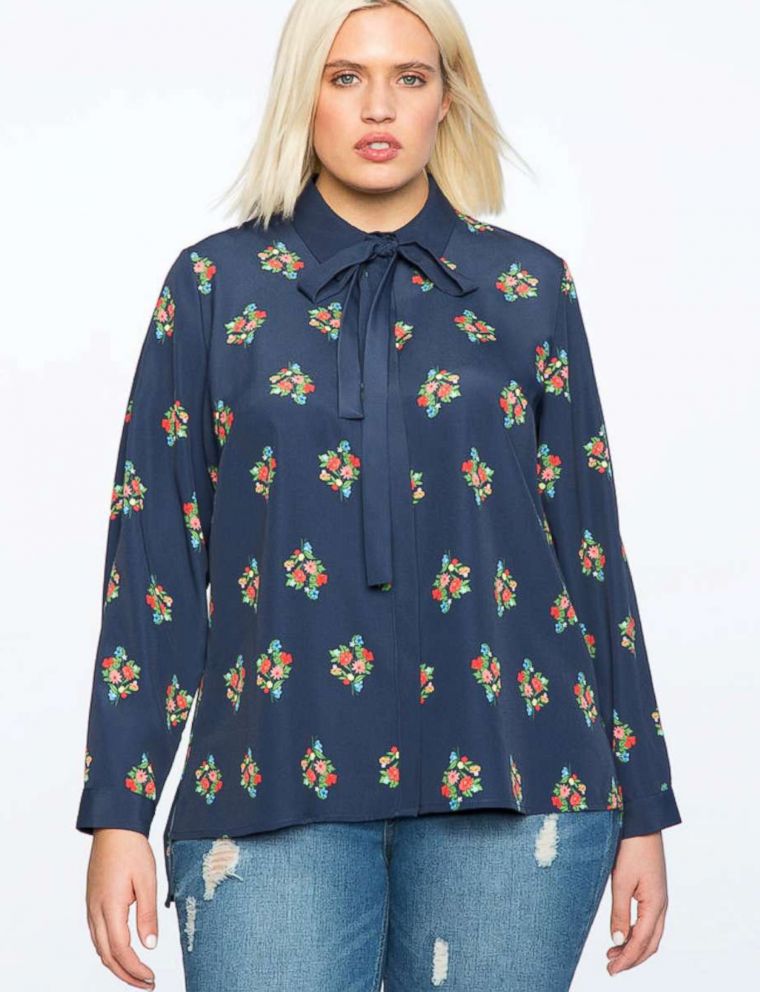 Hinge Floral Spot Wrap Top
Price: $47.40
nordstrom.com
The flattering cut makes this fall floral top flattering for women of all shapes.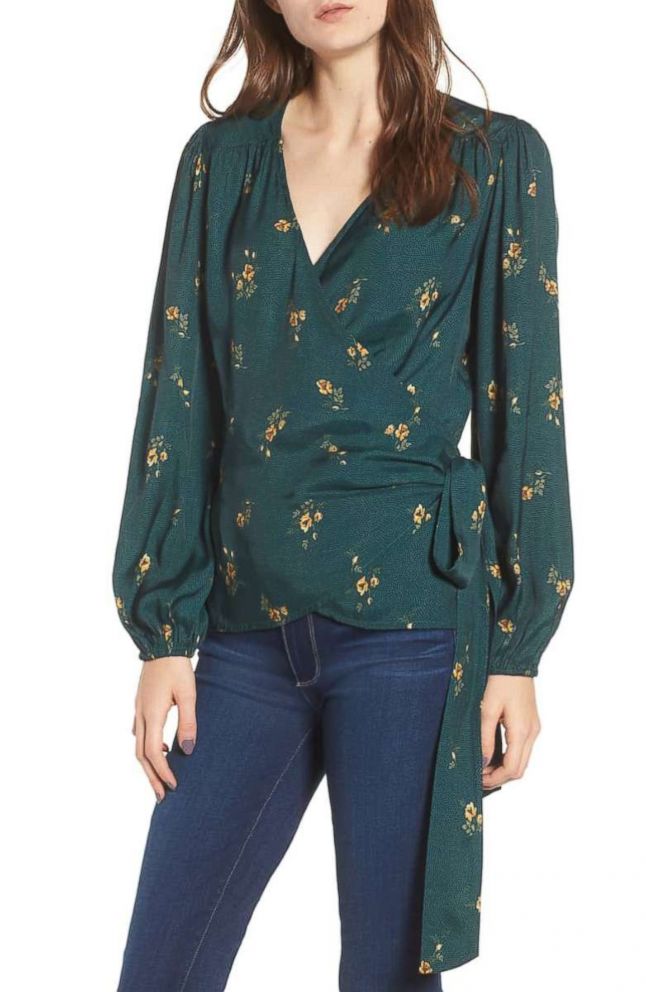 Floral Brocade Pant
Price: $44.99
eloquii.com
To make these pants truly shine, be sure to pair them with a top in a complementary color, Snow said.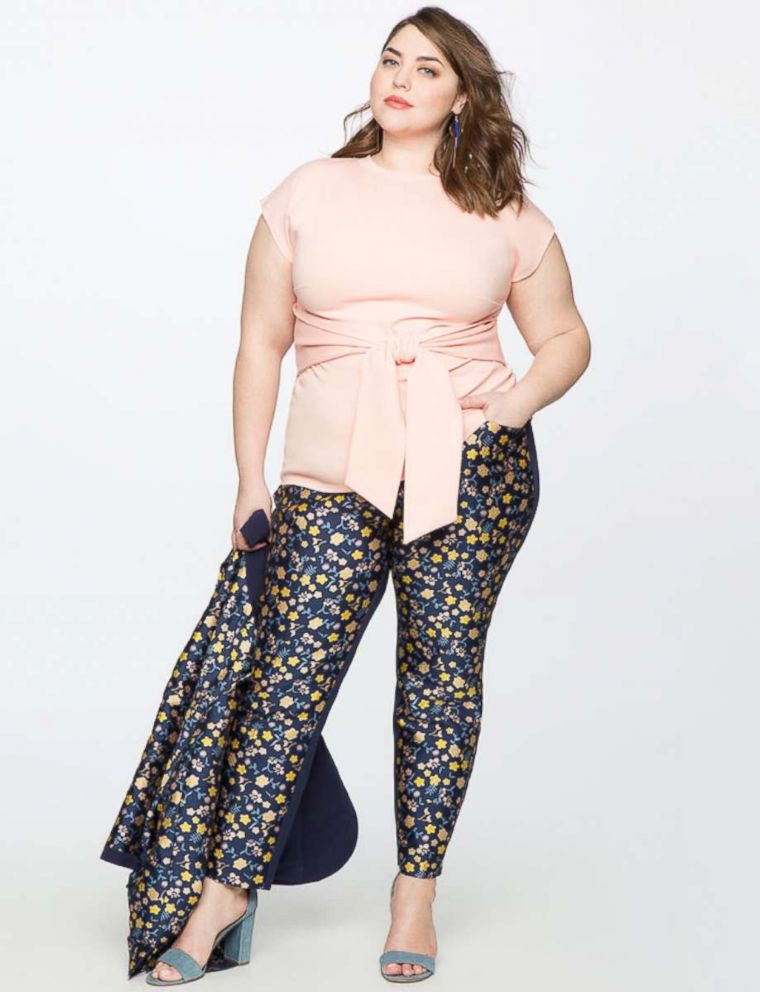 Looks for women with an athletic build
Anthropologie Alchemy Fitted Blouse
Price: $88
anthropologie.com
"This top is great for a tall, athletic body type because it's fitted and adds shape to the body," Snow said. "The seams and shape of the top give the appearance of curves. It's a great way of making florals look hot for a date night, and it's sexy without trying too hard."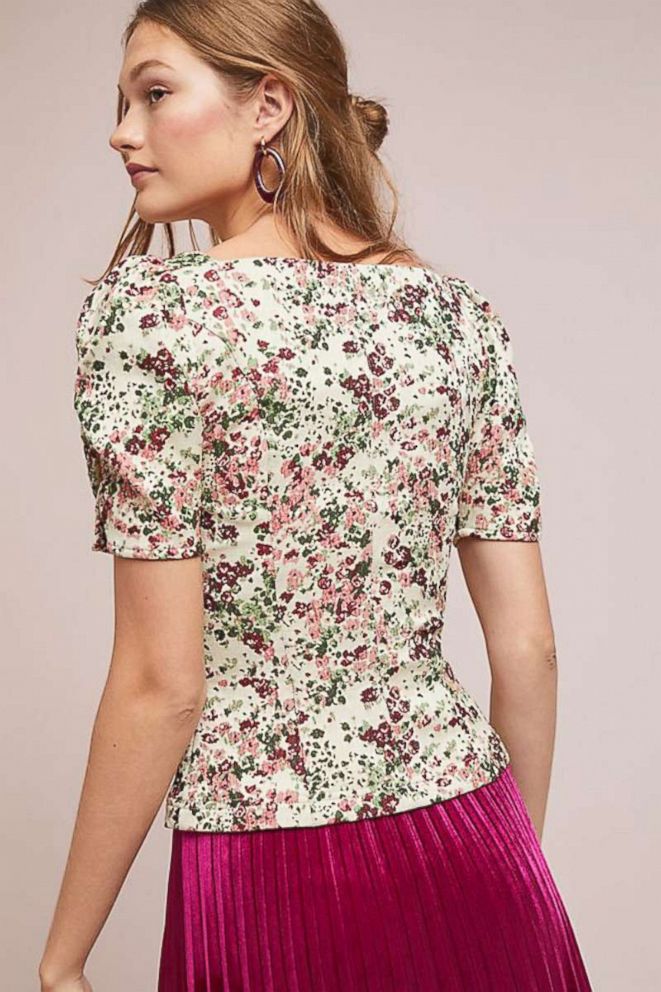 Madewell High Rise Skinny Jeans
Price: $135
shopbop.com
"Pairing this floral top with a simple high waist jeans shows off long, lean lines of the leg but leaves all the attention to the floral top," Snow advised.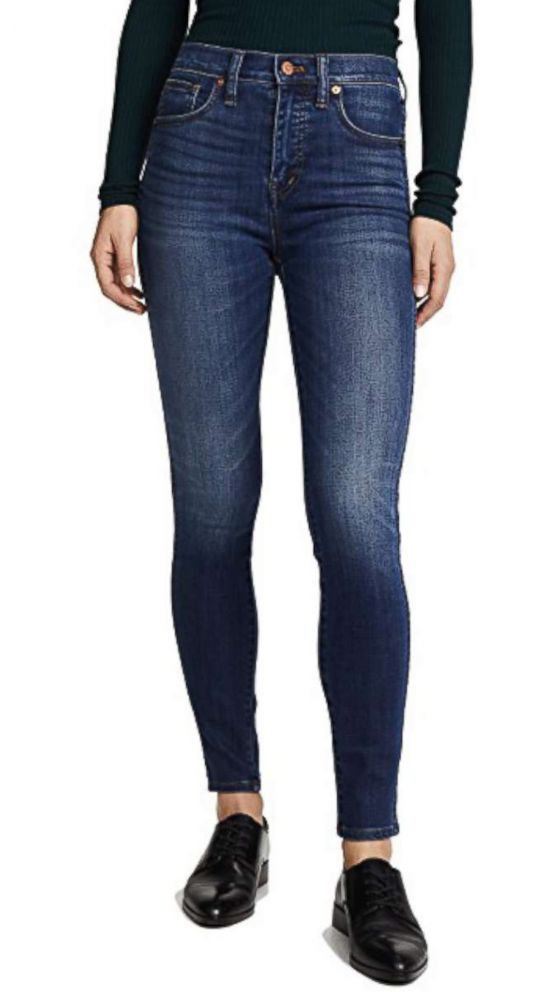 Ali & Jay Stop and Smell the Roses Romper
Price: $128
nordstrom.com
Don't be afraid to wear a heel, which will make long legs look even longer!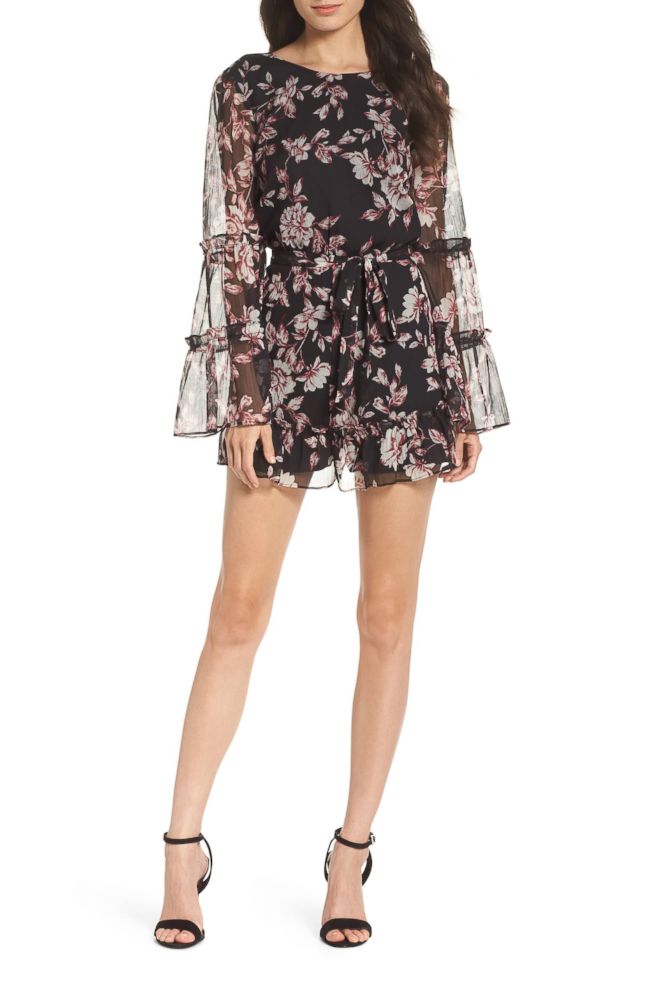 Floral Mesh Top by YAS
Price: $52
topshop.com
The colors are perfect for fall, and the frilly collar is a special touch.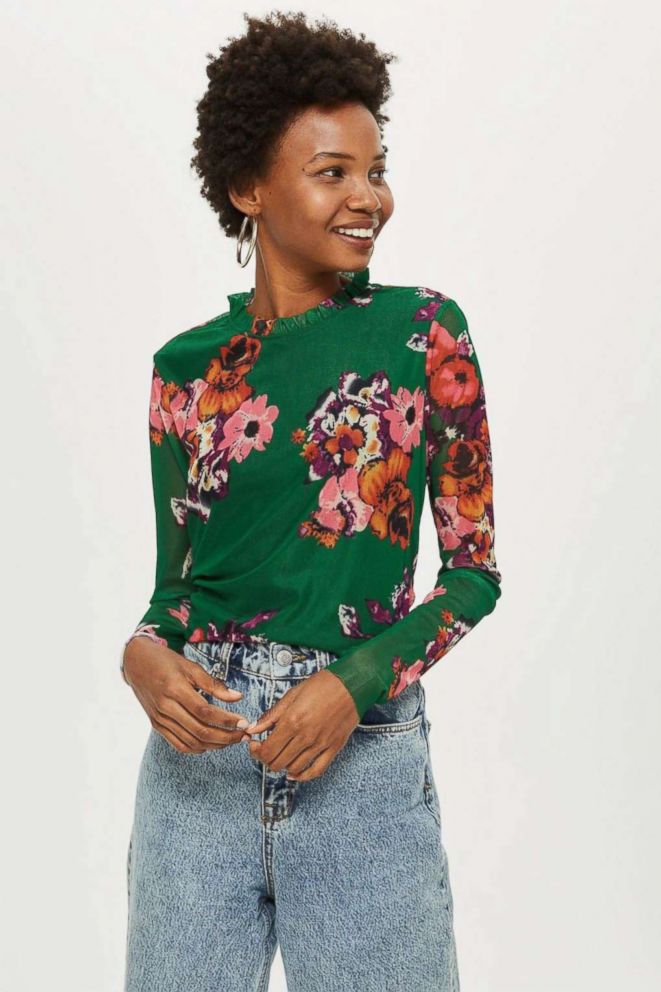 Looks for women with a petite build
LOVE Sweatshirt
Price: $39.99
hm.com
"Styling a graphic sweatshirt with the floral skirt gives it a bit of an edge so it doesn't feel too old," Snow said. "A sweatshirt should be a bit more cropped to hit right at the waistline of the skirt."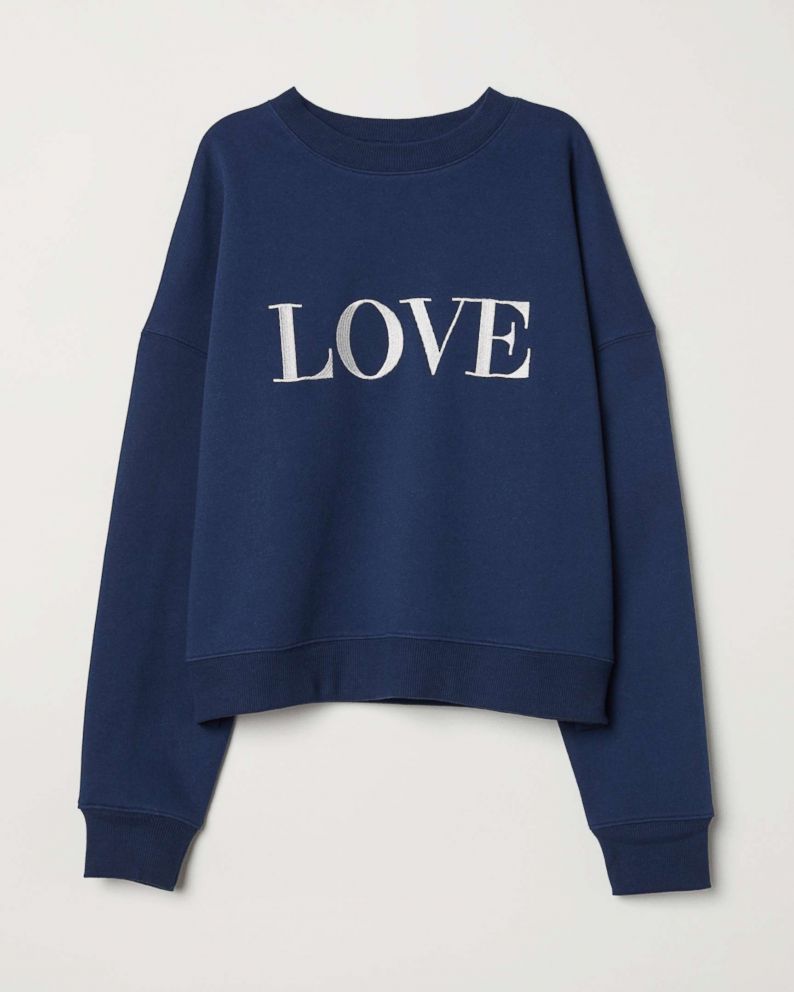 Calf-Length Skirt
Price: $34.99
hm.com
"A midi skirt elongates a petite frame and gives the illusion of looking much taller," Snow said. "This is a great shape for trying florals as a work look or a fun weekend look."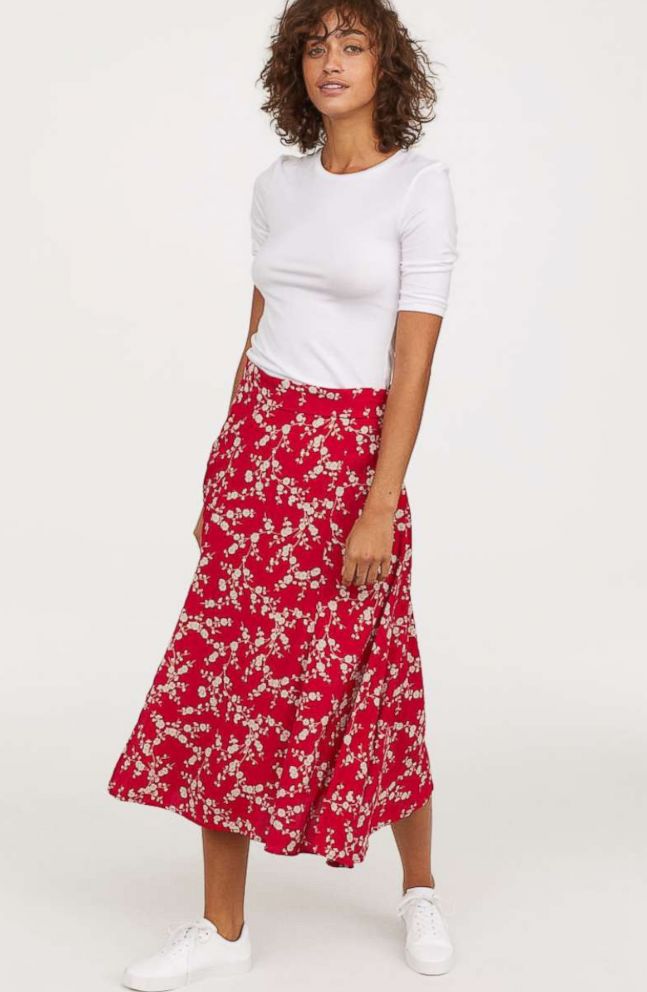 Halogen Printed Pleated Skirt
Price: $79
nordstrom.com
"Style your florals with pieces that are a little edgier like leathers, denim, or even sneakers to make it feel younger and give a playful twist!" Snow said.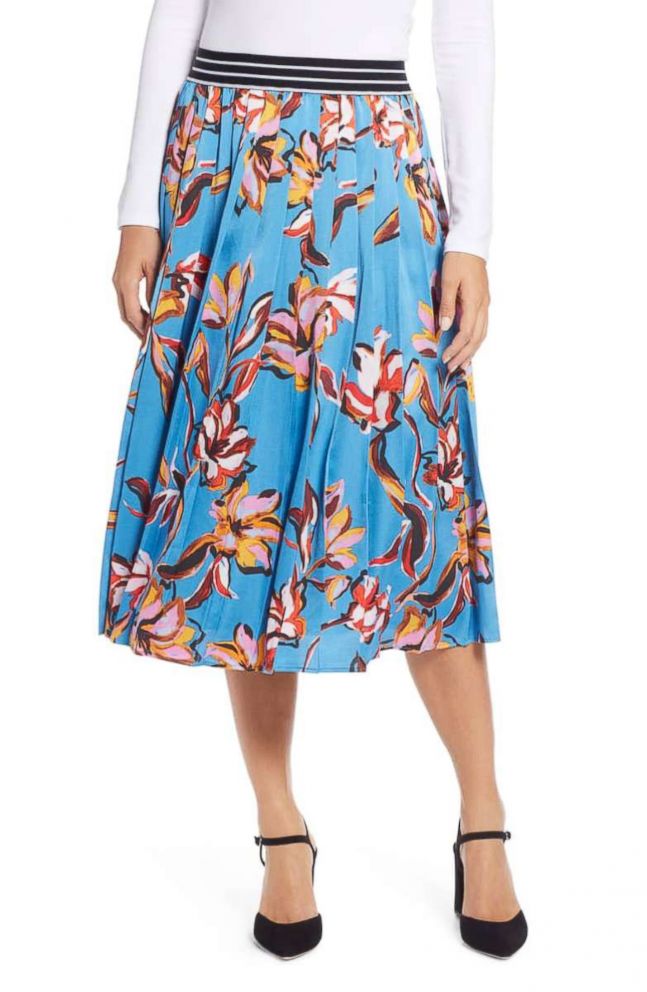 Knot Sisters Josie Floral Satin Jumpsuit
Price: $150
nordstrom.com
"So many women are afraid of a jumpsuit but it always looks good on every body type if you find the right one. I think that something with an attached belt or a shape that nips in at the waist like a belt is the most flattering for all," Snow said. "Jumpsuits can also give the appearance of being tall if you're looking to give the illusion of height. The best part is that you can dress it up for a night out with heels and statement jewelry or you can pair with sneakers and a tote and be ready for a weekend brunch."