When the Norwegian Joy invited "GMA" on its inaugural U.S. cruise, I jumped at the chance. I had never been on a cruise before.
I know people who love cruises and people who don't like them at all, so I had to see for myself. I went in thinking I wasn't going to be a cruise lover.
The trip I took in April started in Vancouver and went straight to Los Angeles. Since then, the ship has started going to Alaska out of Seattle.
Built in 2017 for the Chinese market, the ship had a more than $50 million renovation before moving to the U.S. for the first time this year.
Now keep in mind, I have no basis for comparison. This wasn't a traditional cruise experience in that it was an inaugural tour, so we didn't make any stops and the ship wasn't at full capacity. However, I did gain some valuable takeaways that I would keep in mind for next time.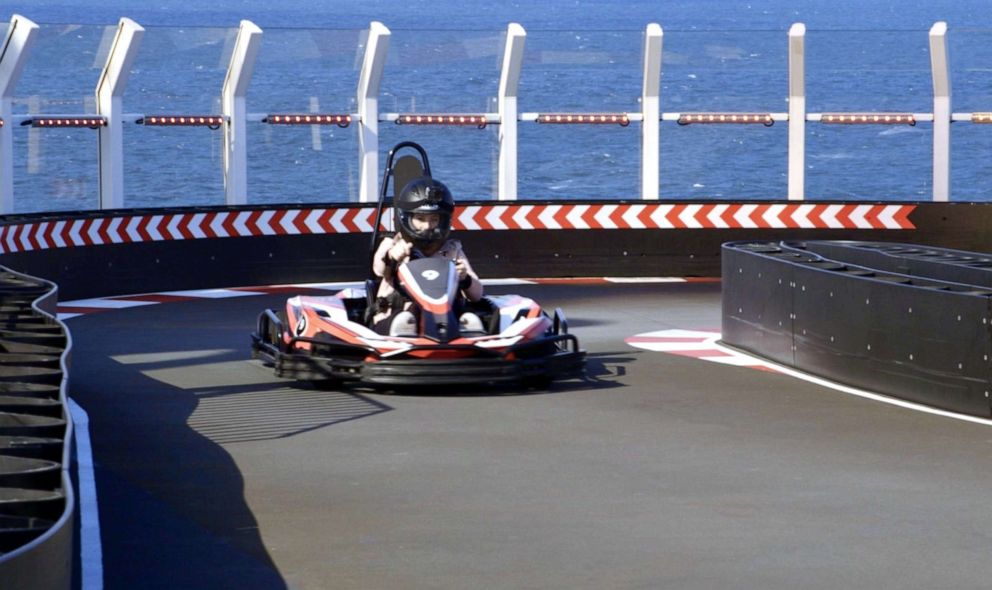 My 5 things to know
1. Make sure to bring clothing options for lots of climates
It can be cold -- think ocean breeze -- or hot depending on where you go, but to be safe, I'd pack a variety of clothes for different conditions and temperatures. Even though I checked our weather in advance (be sure to do that), and it was mostly going to be chilly, I'm glad I took some lighter clothes for the indoor parts of the ship where the temperature can be controlled.
The Norwegian Joy is the only cruise ship with a go-kart track, so of course I wanted to go on it. I had packed sneakers and more versatile clothing options. This worked out well, because then I had gym attire, and even though you may spend a lot of time walking on cruises, the gym is a great spot to get out some energy if you start feeling a little claustrophobic.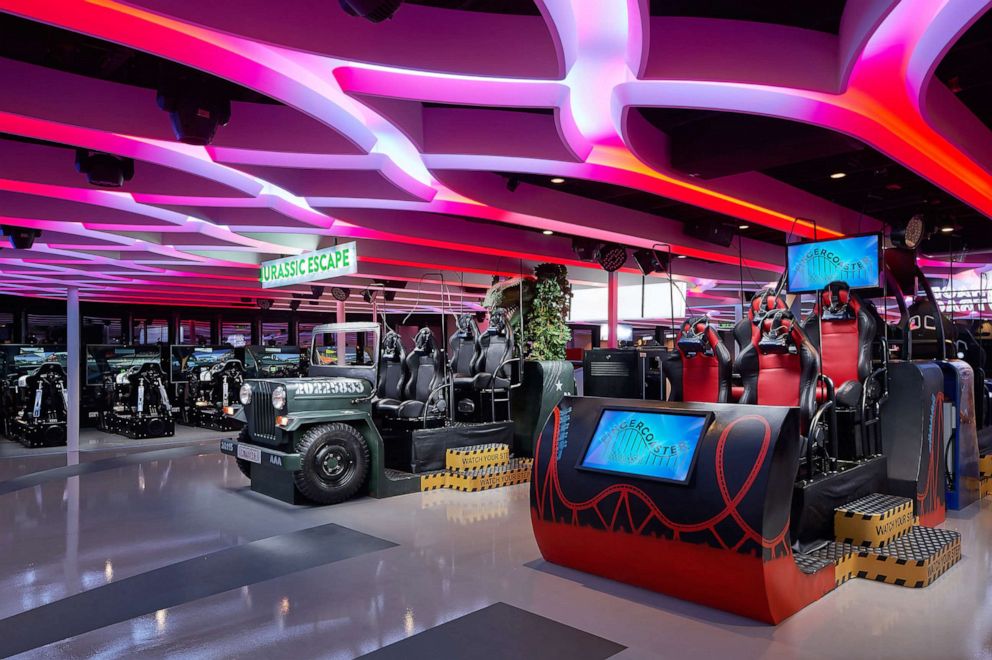 The ship's Galaxy Pavilion features the latest in virtual reality and also has an outdoor laser tag arena. I felt well equipped for the video games with slacks and more casual attire, but I wish I had brought a heavier jacket for the outdoor laser tag.
One night we had dinner and saw "Footloose," so I was happy I took a dressier outfit for that occasion.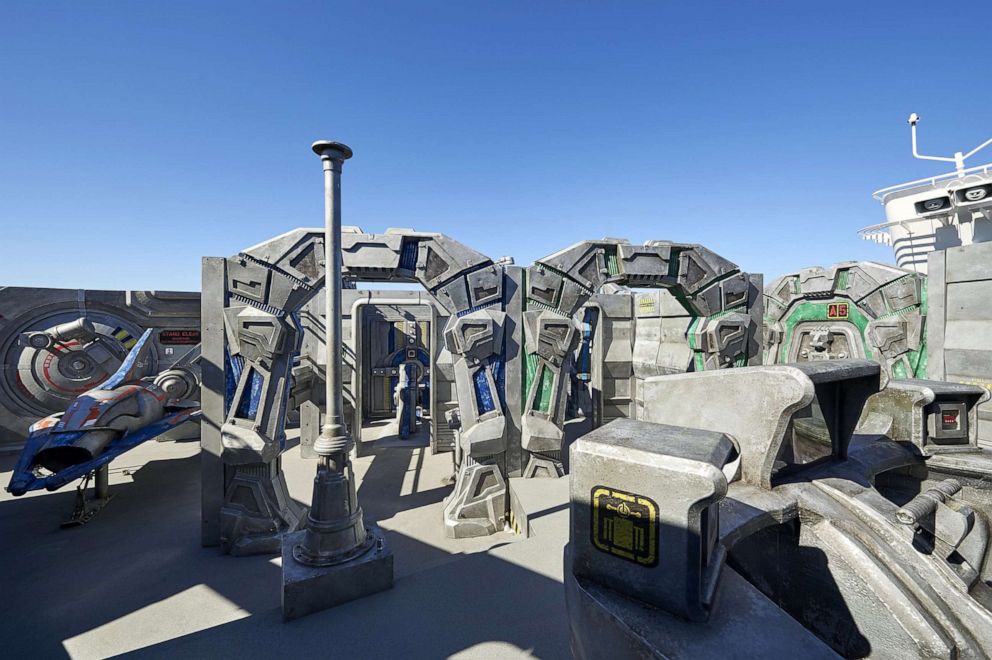 2. Be flexible when it comes to crowds
No matter how organized your cruise line is, you're on a boat in the ocean surrounded by other people, although there are options on cruise lines to pay for more luxurious and exclusive suites and dining options.
The ship we were on was large enough that I never felt bombarded with people. But I would expect lines for certain experiences a ship offers, such as entertainment or dining. Be sure to plan in advance and, if you have the option, make reservations and slot out your time for what you want to do when.
Getting on and off the ship was crowded, as expected, so practice patience at those times.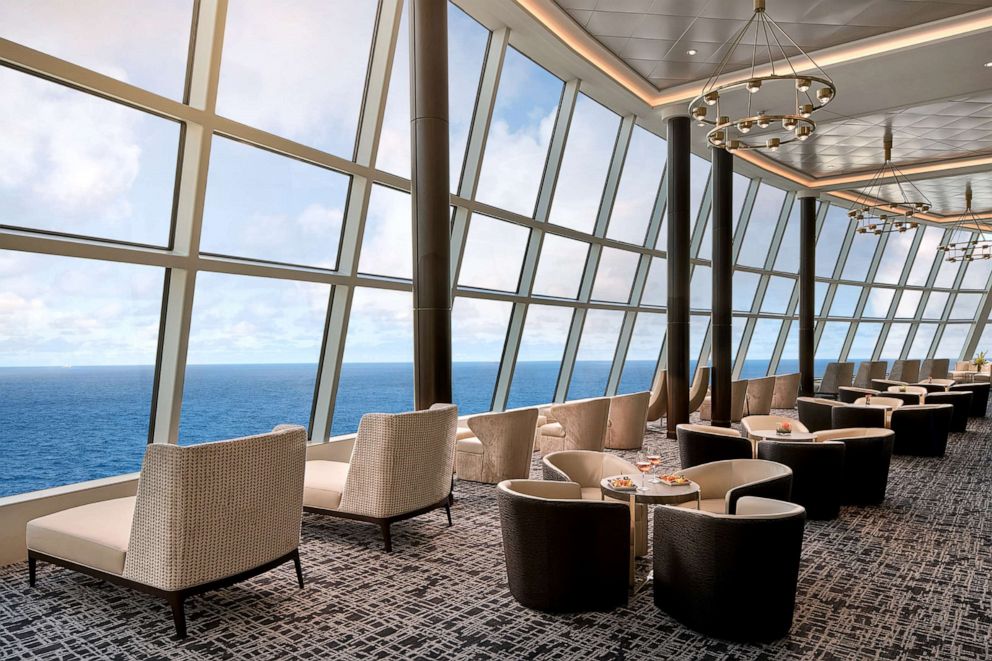 3. Be prepared to eat a lot
I didn't know what to expect about food on a cruise line. Some dishes we had were quite good and others could have been fresher. Overall, I found many options that were heavier, fried or greasy and fewer options of healthier choices like salads and vegetables.
Unless you do enough research to know your ship will have top-quality meals, go in with moderate expectations.
4. Get ready for the rockin' and rollin'
I'm not talking about music here, but movement. Our ship was quite large, which I was told helps with how much one actually feels on board.
I think this part really depends on the person. There were a few times when I felt almost nothing and other times when I felt it was slightly swaying, especially right when the boat began its voyage as well as when I was in the theater watching "Footloose." Although both those times were slight, it threw me a little bit.
The first night I was up for a few hours and really felt the ship rocking with loud smacking sounds. The other nights I didn't sleep that well, but other people on the ship told me they did and enjoyed the lulling of the waves.
Even after you get off the boat, you may experience "phantom" swaying as well.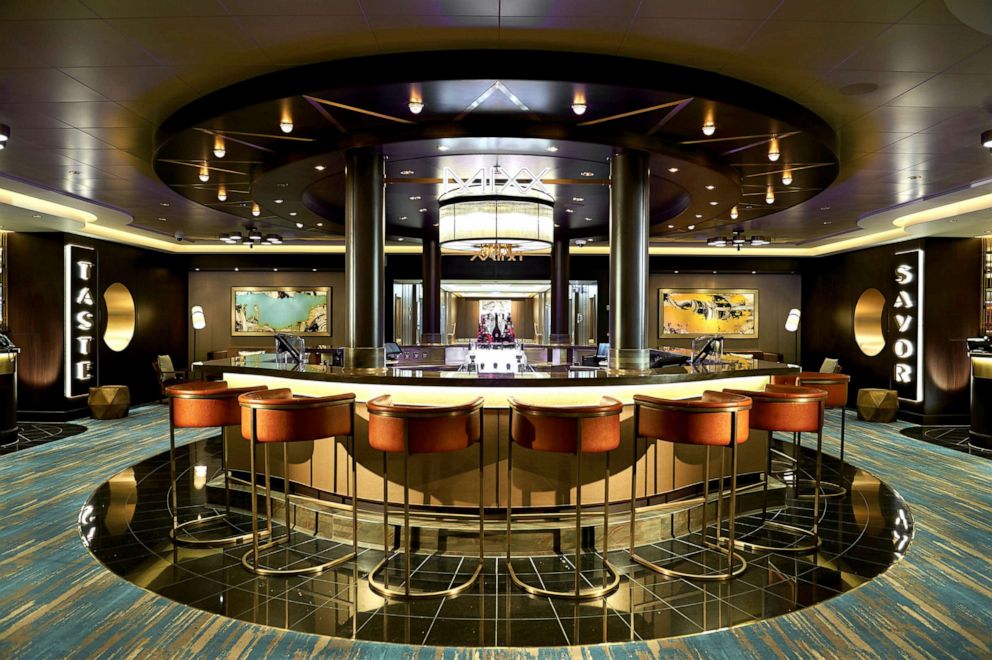 5. Go in being OK with the fact you're on a boat
You have a lot of choices to make: where you want to eat, what you want to do, who you want to see. Planning ahead will help with that.
"It's really about choice," Andy Stuart, president and CEO of Norwegian Cruise Line, said. "There's something for everyone in dining, in entertainment, in activities. It's really a destination all unto herself, but we're taking guests to amazing destinations."
With endless entertainment options, I can sense being on a cruise ship becoming overwhelming. Of course, I was working on board, so I was distracted by that. You may also feel overwhelmed if you're claustrophobic or prefer wide open spaces.
By the second full day at sea, I was a little restless, thinking about things I missed seeing in my daily life such as plants, trees and land. But when I forced myself to stop and pay attention to the fact that I was on a ship in the ocean, it was a pretty surreal and cool feeling.
In the end, I still would say I'm not a full-on cruiser just yet. However, I would go on another cruise to see sites like glaciers in Alaska or to explore Antarctica.