When anyone talks about intimate relationships, everyone is listening -- but is everyone talking?
While some women speak out about their feelings, other don't talk about them and that "self-silencing" could affect their health.
Women who tend to keep quiet about their feelings may be at risk for a stroke and other cardiovascular risks, according to presentation being made at the annual meeting of The North American Menopause Society this week.
"Self-silencing involves a tendency to refrain from expressing one's emotions or needs in an intimate relationship, and it is often used to protect a relationship," Dr. Karen Jakubowski, from the Department of Psychiatry at the University of Pittsburgh and the lead author of the study, told ABC News.
Researchers asked women to fill out surveys to measure their overall level of emotional expression. Then, using ultrasound imaging, they looked at the amount of plaque buildup in their neck arteries. If the blood supply to the brain from these carotid arteries is cut off, it may lead to a stroke, a leading cause of death.
"We found that women who tended to self-silence more demonstrated highest levels of carotid plaque," said Jakubowski.
The author believes the study points to an important association between emotion and physical health.
"Our results suggest the importance of supporting women toward greater self-expression in their intimate relationships," Jakubowski said. She noted this may involve physicians helping women learn to better express emotions in their relationships and choosing relationships that allow them to express their feelings and needs.
She also cautioned that while expressing emotions and higher stroke risk seem linked, "we cannot say that one causes another."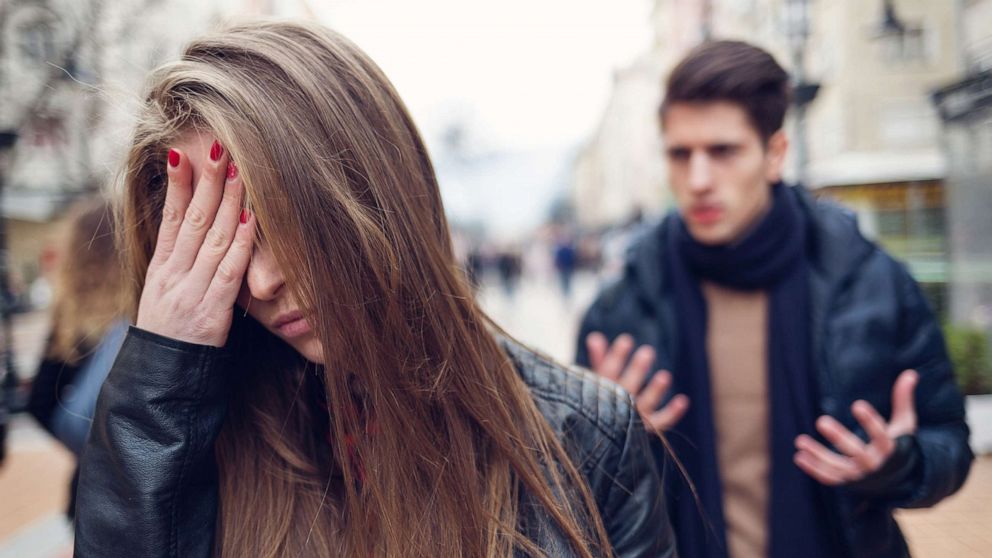 "As a hypothesis, it seems reasonable that self-silencers would suffer from high levels of depression and anxiety, which are known risk factors for cardiovascular disease," Dr. Jennifer Haythe, a cardiologist at New York-Presbyterian/Columbia University Irving Medical Center who was not involved in the study, told ABC News. "High circulating levels of stress hormones lead to inflammatory reactions in the cardiovascular system."
Her caution? "Women were assigned to a group based on self-reporting through a questionnaire, the reliability of which is uncertain."
Dr. Rachel Shmuts, assistant clinical professor of psychiatry at Rowan University School of Osteopathic Medicine who also was not involved in the study, seemed to agree.
"The association between self-silencing and increased cardiovascular risk makes sense," she said. "Emotional suppression could be viewed as a psychosocial stressor, and it is one we as psychiatrists tend to target for a lot of forms of therapy."
Researchers did take into account which women also suffered from a diagnosis of depression, but didn't ask about symptoms of other mental health issues that might be involved in self-silencing. And future research may look at how self-silencing may affect men, women and children across all relationships.
But the bottom line is that it is important for doctors to talk with patients about their ability to speak freely about their feelings in close relationships. The message may be to speak out and let your voice be heard.
Dr. Danielle Weitzer is a psychiatry physician working with the ABC News Medical Unit.