Young kids getting wrong COVID-19 vaccine dose not a reason to panic, experts say
The CDC has issued guidance about how to correct an incorrect COVID-19 dose.
Health experts are urging parents to continue to get their children vaccinated after at least four separate incidents across the country where children were given the incorrect COVID-19 vaccine dosages.
The incorrect dosages were isolated incidents and did not cause adverse health effects in children, some experts say.
On Tuesday, a second Virginia pharmacy was removed from both state and federal COVID-19 vaccination programs after it incorrectly administered the COVID-19 vaccine formulated for individuals 12 years and older to 25 children ages 5 to 11 years old, according to the Fairfax County Health Department.
In other incidents, 98 students at a vaccine clinic in Montgomery County, Maryland, were incorrectly given a diluted dose, the local health department reported this week. And in California, 14 children were given the wrong amount of the COVID-19 vaccine on Saturday.
The incidents have happened in the weeks since the Centers for Disease Control and Prevention (CDC) authorized Pfizer's COVID-19 vaccine for children ages 5 to 11 in the United States.
In several of the reported cases, children received a smaller dose of the vaccine than what is recommended.
The CDC authorized the Pfizer vaccine for kids ages 5 to 11 at a 10-micrograms dose, one-third of the adolescent and adult dose.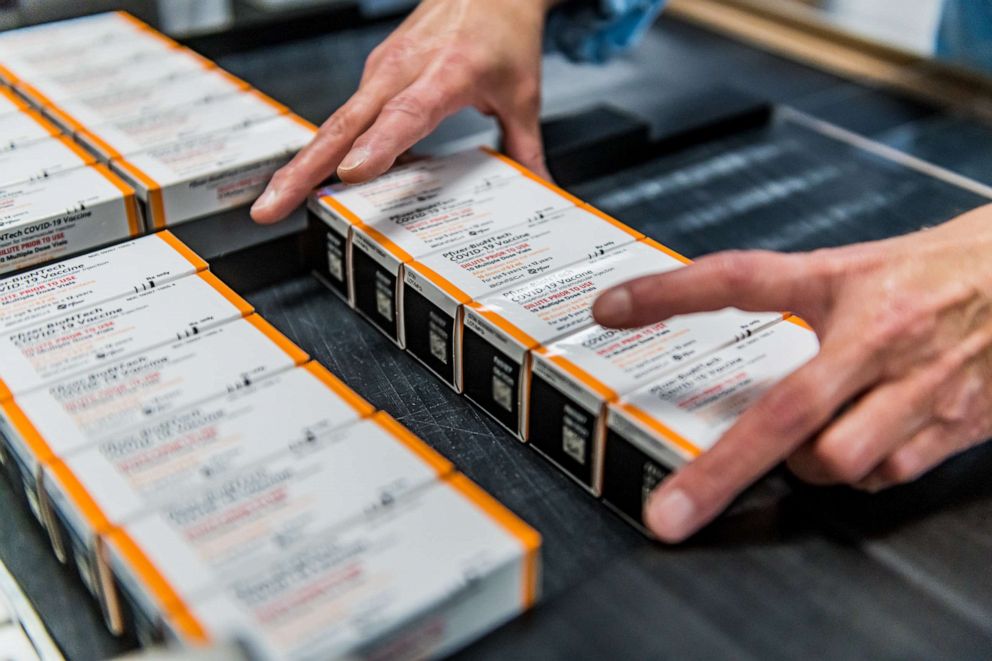 Here are five things parents should know.
1. The incidents of incorrect dosages are not the norm.
The number of children who have received an incorrect vaccine dose numbers in the hundreds, a small fraction of the 2.6 million kids ages 5 to 11 who are estimated by the White House to have received a first COVID-19 vaccine shot by Wednesday.
"We're talking about a tiny fraction, a miniscule fraction," said Dr. John Brownstein, an epidemiologist, chief innovation officer at Boston Children's Hospital and ABC News contributor. "For the most part, we should be actually applauding such an amazing vaccine rollout in our kids that has happened at an unprecedented pace. What we're seeing is an incredibly safe rollout being done incredibly effectively."
2. An incorrect vaccine dose will not harm kids' health.
If a child under the age of 12 receives a vaccine dose that is more or less than the approved 10-micrograms dose, it is not expected to cause serious adverse health effects, experts said.
With a larger dose, a child may experience are more short-term side effects, similar to what adults may experience, added Dr. Dan Barouch, director of the Center for Virology and Vaccine Research at Beth Israel Deaconess Medical Center in Boston.
"There have been clinical trials that have looked at different doses in children and the current lower dose of the Pfizer vaccine, the 10-microgram dose rather than the usual 30 [microgram dose], in children ages 5 to 12, is really based on the clinical trials that showed that that lower dose is better tolerated and equally immunogenic," said Barouch. "So it is strongly recommended that children do get the appropriate dose. If they do get a higher dose, then it's possible they will have more reactive reaction symptoms."
But he said that he wouldn't be "extremely concerned" about effects.
"I wouldn't be extremely concerned because it actually has been studied in trials and it really was just the balance of evidence that made the company choose lower dose," Barouch said
3. A child can still get fully vaccinated after an incorrect dosage.
According to guidance issued by the CDC, young children who receive less than the approved 10-micrograms dose can get back on track with a second shot administered 21 days later.
Children who receive a higher-than-authorized dose do not need a repeat dose, according to the CDC.
"The bottom line is for parents is to realize that this is incredibly rare and isolated, but if by chance something like this happens, talk to your pediatrician and you can easily course correct and make sure your kids are fully vaccinated," said Brownstein.
4. Look for orange-capped vials, smaller needles.
Parents can also help to triple-check that their child receives the correct dose, according to Mitchel C. Rothholz, chief of governance and state affiliates with the American Pharmacists Association (APhA) and executive director of the APha Foundation.
First, parents should make sure that when they register their child for a COVID vaccine appointment, that it is for the correct age, so pediatric for ages 5 to 11 and adolescent for ages 12 and older, according to Rothholz.
"When they get to the practice site, parents should confirm, 'We're here to get the pediatric dose,'" he said.
To help troubleshoot any confusion in the distribution of Pfizer's vaccine, orange-capped vials contain doses for kids ages 5 to 11, while purple-capped vials will contain doses for adult and older adolescents.
Children ages 5 to 11 also receive the vaccine via smaller needles to make it easier for pharmacists and pediatricians to administer the vaccine to younger kids.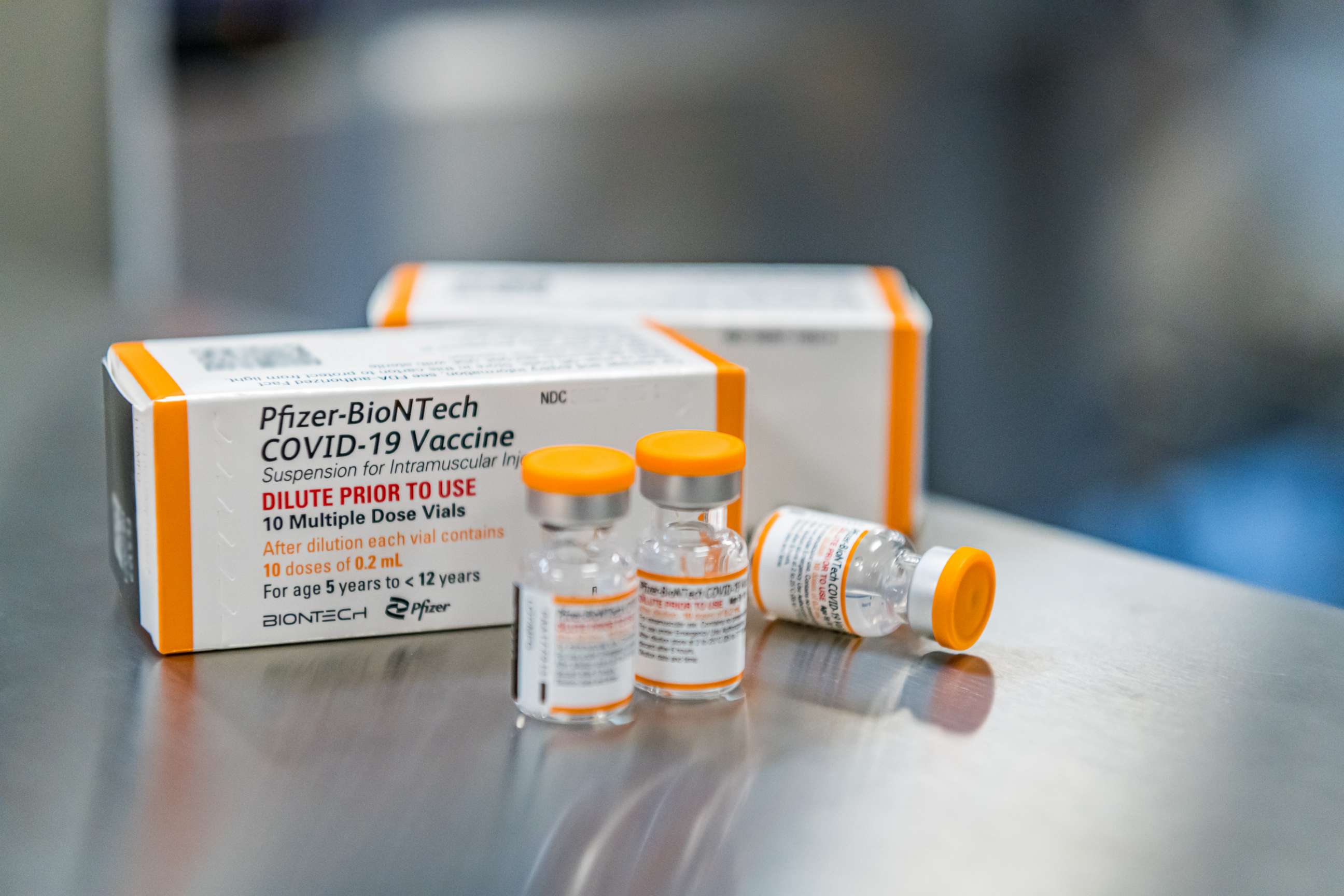 Rothholz said parents can also look to the provider to confirm multiples times the dose they are administering.
"I have done vaccinations and I always say to the patient, 'Okay, you are here to get your pediatric COVID dose correct?,'" said Rothholz. "And before I inject, I say to the parent, 'We're giving so-and-so the COVID pediatric dose, correct?'"
Finally, parents should make sure they know what to look for in terms of side effects after the vaccine, according to Rothholz. He recommends parents register with V-safe, a smartphone-based tool from the CDC that provides personalized health check-ins after a COVID-19 vaccination.
5. It remains critical to get children vaccinated against COVID-19.
"Now with such a substantial number of children under 12 vaccinated and no major safety signals of being identified, that should give reassurance to parents who wanted to take a little bit of time to wait," said Brownstein. "It should give parents the backing to go ahead and protect their kids against COVID."
Throughout the pandemic, thousands of children have been hospitalized as a result of COVID-19 and many could have long-term effects from the virus, according to Dr. Leana Wen, emergency physician and professor of health policy and management at the George Washington University Milken Institute School of Public Health, and Dr. Sean O'Leary, vice chair and director of American Academy of Pediatrics' Committee on Infectious Diseases, said at a Nov. 12 briefing at the National Press Foundation on COVID-19 vaccines and children.
Wen called COVID-19 "one of the top 10 leading causes of death in children" and hailed the vaccines as a "safe and simple intervention," which significantly lowers the risk of severe illness.
Major health organizations including the American Academy of Pediatrics (AAP) continue to recommend COVID-19 vaccination for children ages 5 and older.
Over the last week, more than 122,000 child cases of COVID-19 were reported — an increase of about 22% from two weeks ago, according to data from the AAP and the Children's Hospital Association (CHA).
ABC News' Arielle Mitropoulos and Cheyenne Haslett contributed to this report.