A jury in Missouri has recommended a sentence of 105 years for the man who robbed 12 banks to keep his twin daughters in the comfortable life they'd become used to.
But prosecutors in St. Louis County are recommending that convicted bank robber Keith Giammanco serve 30 years in prison. He and his daughters feel the sentence is excessive because he never brought a gun to any of the robberies and wasn't violent. He says he is deeply sorry for the crimes he committed.
When most criminals commit multiple high-risk felonies, they go on the run or lay low to avoid the cops. Giammanco went home to greet his daughters and do chores.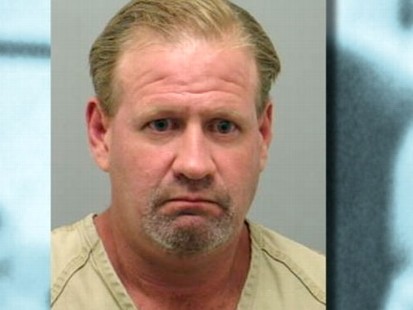 "After robbing one of those banks, I would maybe go home and cut the grass," he told "Good Morning America." "Or go pick up the girls from school and just jump right into my normal form of life."
Giammanco led an extraordinary double life as a bank robber by day and a devoted father by night -- robbing a dozen banks in a year-long spree before he was finally caught in 2008.
Before he turned to a life of crime, Giammanco led a fairly innocuous life on the outskirts of St. Louis.
"Life was a pretty normal suburban life," he said. "We went to baseball games."
In 2004, Giammanco traded his job at a printing press to buy and sell stocks online. For a while, it afforded his girls Elise and Marissa an education at an exclusive private school, family vacations and nice clothes. But when the financial markets took a dive, Giammanco lost everything.
"I eventually lost our home," he said. "I was in debt to the IRS and the State of Missouri for over $40,000. The girls' school for tuition was calling me constantly."
With only $50 to his name, Giammanco came up with a plan to keep his girls accustomed to the pricey life they were living.
"I saw a news story about a bank robber that got away. I'm thinking: 'OK, there's big chunks of money here,'" he said.
He took the drastic step, he said, "to afford them the lifestyle that ... that they've always had. To send them to the school that I was sending them so they could wear the clothes that they always wore."
So on Nov. 2, 2007, the everyday dad walked into a Missouri bank without a gun.
"My heart was racing. I just waited in line. I had my envelope ready. I had a note in my pocket," he said. The note, he said, simply said "give me the money and no dye packs, and no alarms."
The teller handed over the money and Giammanco walked out $7,000 richer. But that money made a small dent in the $140,000 he said he needed to pay off his debt before he stopped. So he kept robbing banks, 12 in all, over a year.
Daddy Bank Robber Busted
Giammanco said he couldn't believe how easy it was. But then, just a few thousand dollars shy of his goal, something went terribly wrong at the last bank. An employee was able to get his license plate number. When Giammanco got stuck in traffic, the jig was up.
"There's a police car. He came up behind me and his lights started flashing. And at that point I knew I was caught."
"GMA" caught up with the sisters this summer. Two years have passed and a lot more than appearances have changed.
"Good things have come out of this. I have more respect for people who just have that 9 to 5 job they're trying to get through," Elise Giammanco said.
At the time, Giammanco's daughters called him a hero, even Robin Hood.
"You know, take from the rich -- these banks are greedy -- and give to the betterment of his daughters' lives," Elise told "GMA" in 2008. She said she knew the robberies were objectively wrong but, "he wouldn't do this for anybody else but us."
Those comments sparked anger from "GMA" viewers, expressed on our message boards.
"I hope the silver spoon he's been feeding these spoiled brats chokes him and his daughters," one viewer said.
Another said, "They don't really believe this man did anything wrong. I am disgusted."
In the time since, his daughter Marissa joined the Navy and Elise is paying her own way through college. Elise stands by her comments.
"I don't really regret anything," she said. "I meant it as 'Why don't you do the same for your kids?' You know? Would you really be able to, as a middle class person, say, 'Oh we're going to a homeless shelter'... Could you do that? You don't know unless you're in that situation."
Now in a jail cell, it's a situation Giammanco said he'll forever regret.
"To have their love," he said through tears. "Like I think every other parent, I wanted more for them than what I had."
The sentencing hearing is Sept. 7.