Prince Harry, Meghan Markle encourage young students on International Women's Day
Harry, 33, and Markle, 36, traveled to Birmingham for official events.
Prince Harry and Meghan Markle marked International Women's Day today by visiting an organization that aims to inspire the next generation of female scientists, mathematicians and engineers.
Harry, 33, and Markle, 36, traveled to Birmingham to visit Millennium Point, where they met with young female students interested in science, technology, engineering and math (STEM).
One young girl who said she also has aspirations to be an actress like Markle, who starred on the TV show "Suits," received a special hug after Harry brought the girl over to meet Markle.
"Meghan told me that I can achieve whatever I want to achieve," the girl, Sophie, said after the encounter. "She said she would like to see me on TV when I become an actress."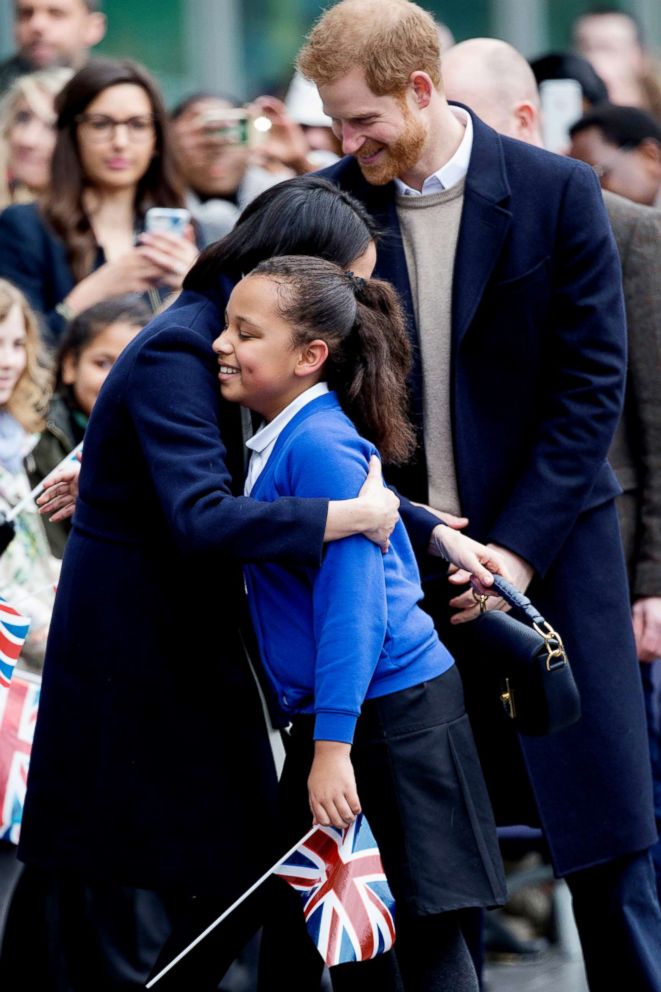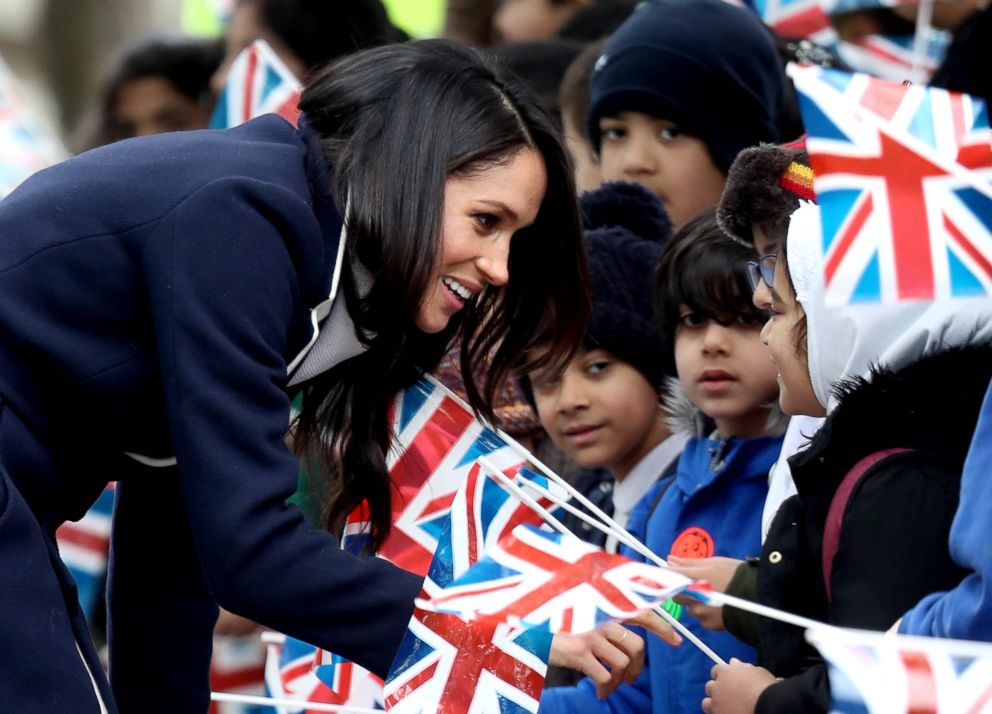 Markle wore two-tone wool-blend coat from U.S. retailer J.Crew. The coat, which retails for around $300, is no longer available online.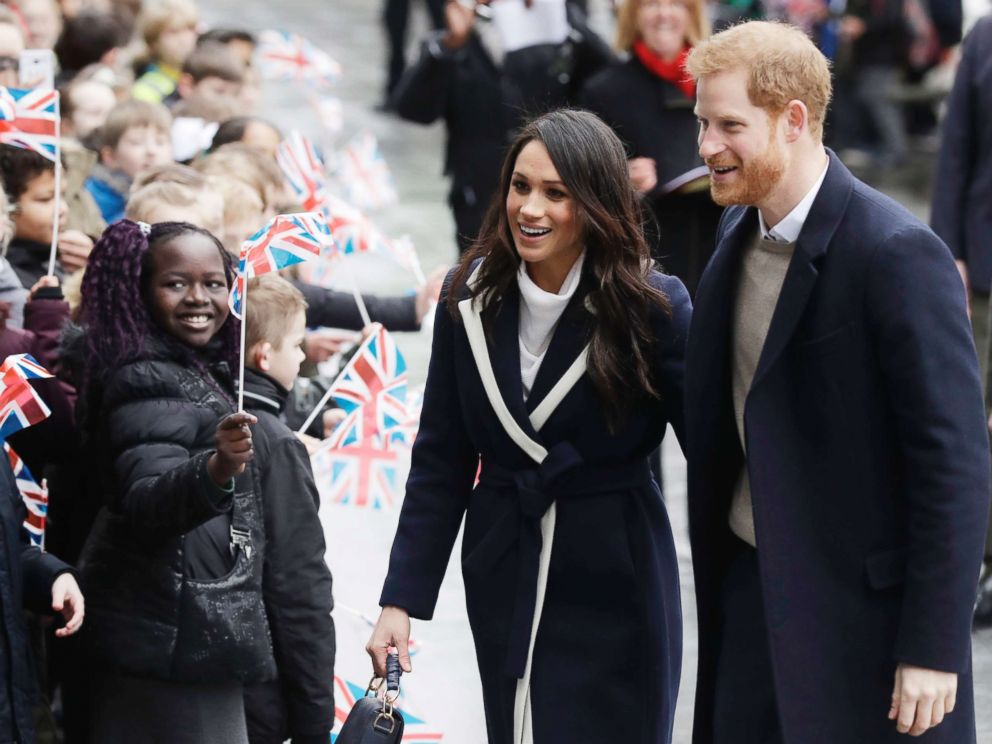 The couple later watched Birmingham's Coach Core apprentices in action. Coach Core was developed by The Royal Foundation to train young people ages 16 to 24 to become sports coaches and mentors in their communities.
Markle will join Harry, Prince William and Princess Kate as a patron of The Royal Foundation when she and Harry wed in May.
At a forum last month to promote the royals' charity work, Markle indicated she wants to use her new position to promote women's empowerment.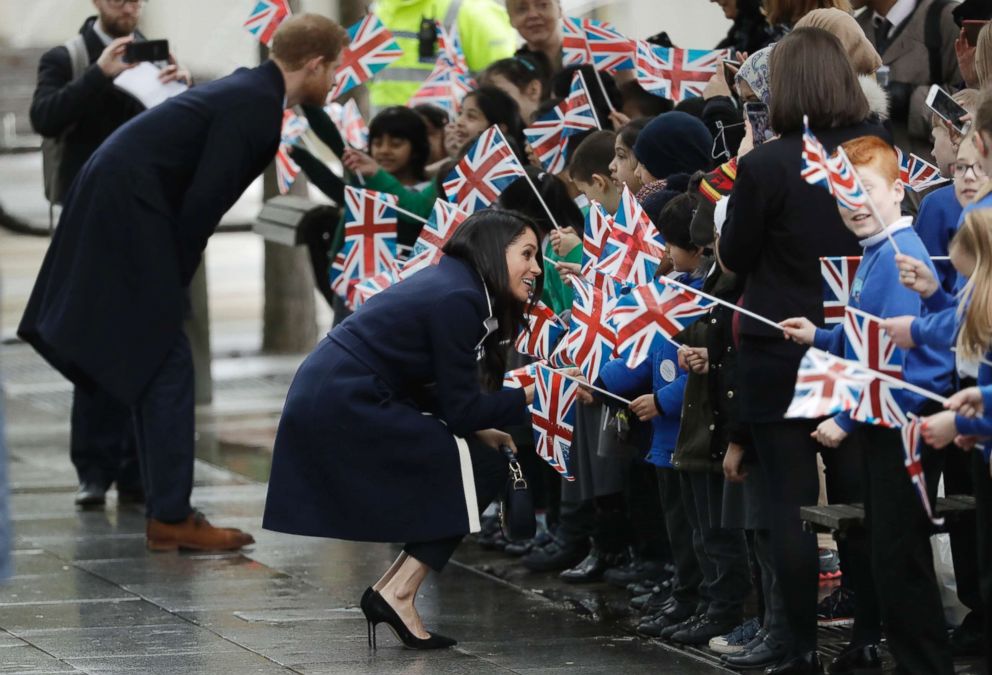 "I hear a lot of people speaking about girls' empowerment and women's empowerment. You will hear people saying they are helping women find their voices," Markle said at a forum for The Royal Foundation. "I fundamentally disagree with that because women don't need to find their voices.
"They need to be empowered to use [their voices] and people need to be urged to listen," she added. "Right now with so many campaigns like #MeToo and #TimesUp, there's no better time to continue to shine a light on women feeling empowered and people supporting them."
Markle, who has worked with the United Nations on women's issues, is a self-described feminist who has long advocated for women's equality.
Markle hinted she has found her match as a feminist with Harry, who is also known for his humanitarian work.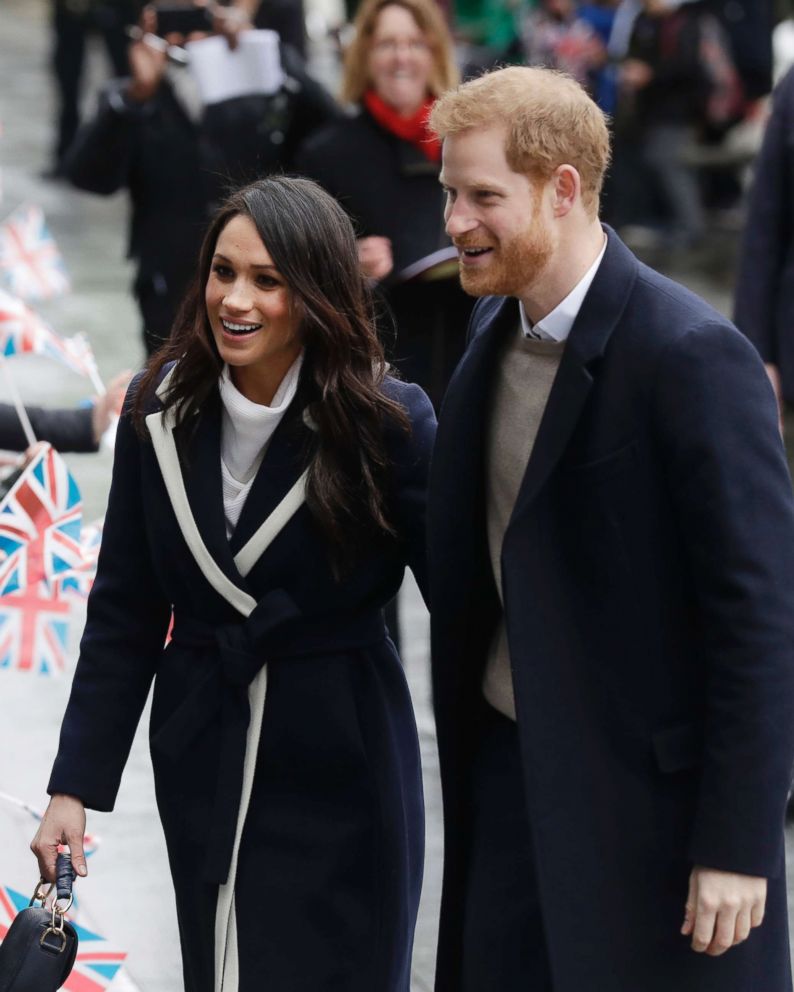 Markle said Harry is a feminist while greeting a well-wisher in Wales in January who told her, "It's great having a feminist in the royal family."
"He's a feminist too," replied Markle, in an apparent reference to Harry.
Preparing for the royal wedding
Markle was baptized and confirmed on Tuesday at the Chapel Royal at St. James Palace by the Archbishop of Canterbury Justin Welby.
Welby was selected to perform the ceremony due to the "close bond" he has developed with Markle, guiding her on the sacraments of the Church of England, according to British newspaper reports. Markle was not required to be baptized before her marriage but Kensington Palace announced she would do so after her engagement to Harry was announced last November.
Markle, who is a divorcee, is an Episcopalian but attended a Catholic school high school in her home state of California. Kate was also confirmed shortly before her marriage to William in 2011 out of respect for Queen Elizabeth, who is head of the Church of England.
The location of the baptism, Chapel Royal, holds special significance for Harry. The body of his mother, the late Princess Diana, rested there before her funeral in 1997.
Harry's nephew, Prince George, was also christened at Chapel Royal in 2013.
Following the baptism, the couple and 16 guests were hosted for a dinner by Prince Charles and Camilla at Clarence House, according to royal editor Richard Kay.