Viewers sent in their best slow-cooker recipes and, after thousands of votes, Merrie Youngblood's Chicken Dressing came out on top in Emeril's Slow-Cooker Challenge.
The Rossville, Ga. resident's recipe bested Arlington, Mass. resident Patricia Freeman's Ribs Served With Mashed Potatoes and Portland, Ore. resident Penny Lippold's Slow-Cooker Chilupe.
Both of those meals landed in the top three.
Click here to get the winning recipe and check out the recipes from the challenge's finalists below.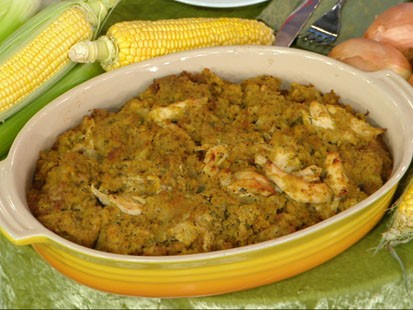 Ribs Served With Mashed Potatoes by Patricia Freeman of Arlington, Mass.
Slow-Cooker Chilupe by Penny Lippold of Portland, Ore.
Crock-Pot Meatloaf by Gail Farber of Romeoville, Ill.

Lentil Soup by Mary Sperling of Newberg, Ore.