— -- Health officials began screening more than 700 infants who may potentially have been exposed to tuberculosis at an El Paso hospital over the past year by an employee recently diagnosed with the illness, officials said today.
Jessica Martinez, whose son Sebastian was born at Providence Memorial Hospital in October 2013, arrived at the clinic early this morning. She told ABC News that she received a letter last week from the El Paso Department of Health asking the family to bring their son in for testing. But she said she had already made an appointment based on information she'd read on Facebook.
"I looked into it myself and found out he was on the list even before I got the official letter," she said.
Sierra Leone Concludes Nationwide Ebola Lockdown
Enterovirus D68 Prompts Hospital Wards to Ban Child Visitors
Man Survives Rare Cancer Thanks to New 'Targeted' Therapy
Infants born between September 2013 and Aug. 25 of this year when the unnamed female nurse was put on leave after testing positive for tuberculosis were directed to undergo the screenings. They are being offered for free at a clinic set up at the El Paso Department of Health.
TB infection is spread through coughs and sneezes of an infected individual, health officials said. The disease can lay dormant for years before becoming active.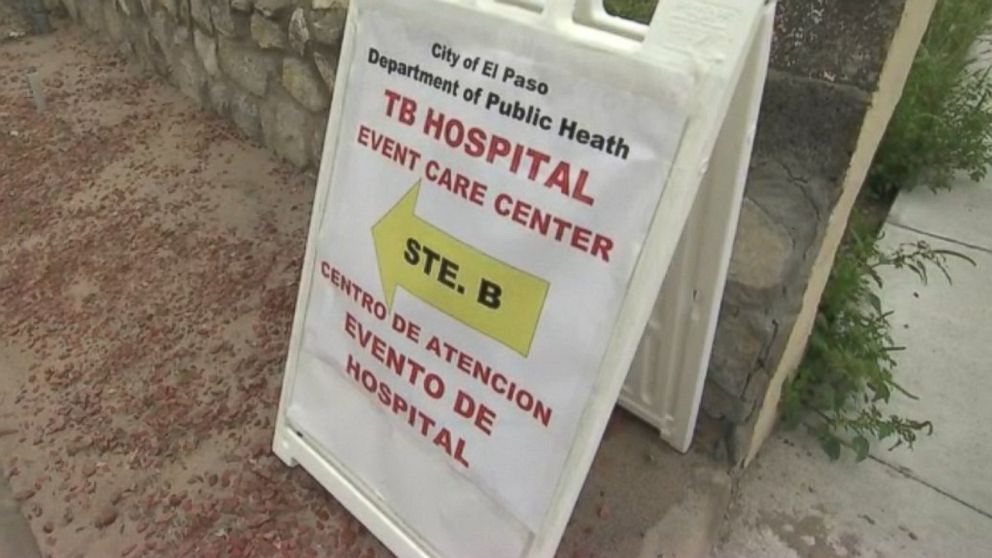 Martinez said her son had already received a skin test and blood test and was scheduled to undergo a chest x-ray later in the day. She said the testing was pretty fast and medical personnel were cordial but that they didn't provide a lot of answers.
According to U.S. Centers for Disease Control and Prevention guidelines, newborns exposed to tuberculosis should be tested as soon as possible since they are at greater than average risk to progress quickly to TB disease, including severe forms of TB such as TB meningitis. They are often given a course of medication as a safety measure even if they don't test positive for the disease.
Martinez said her son has been healthy so far but she finds the circumstances frightening.
"The fact that he was just minutes old and we were not able to protect him. ... There is nothing I can do at this point except pray," she said.
Brittany Ochoh, said she had not received a letter but she had "checked the dates" and her son, Carlos Ochoh, Jr., fell into the time period of possible infection. She said she called the department of health on Friday to make an appointment for the 8-month-old and then waited two days over the weekend for a Monday appointment.
"I'm not too happy about the fact where it's been over a year and it's just now being brought to the attention of everybody," she told ABC News, adding that her son had no symptoms but she worried because he has had breathing problems and a heart murmur in the past.
Like Martinez, Ochoh said hospital workers refused to answer any of her questions but told her that it will take an additional two to three days to get test results back.
Health officials confirmed to ABC News that they will have test numbers on Wednesday at the earliest. They said there have been no positive tests as of yet. They declined any further on the situation but said there will be a news conference later this week.
"You always think it could never happen to me and then it does," Martinez said.