As 988 centers struggle with staffing, some peer supporters feel shut out
Care given by peer supporters can lead to better mental health, advocates say.
When Angelica Garcia's high school crush, first love, and father of her two children died unexpectedly, she said, her life went into a free fall. The Los Angeles native said she struggled to cope; within months, she started using marijuana, then cocaine and methamphetamine.
"I didn't have the tools to deal with my emotions," Garcia told ABC News. "[So] I started self-medicating."
Years later, after struggling with homelessness, depression, and addiction, Garcia said she found hope and help through an unlikely source: a peer support specialist.
A peer supporter is someone with the "lived experience" of recovery from mental illness, substance use disorder, or both, according to the Substance and Mental Health Services Administration (SAMHSA). These individuals undergo training and certification that varies by state, but hinges on education aimed at what SAMHSA calls "recovery-oriented" and "person-centered" approaches to care.
Since 2015, when SAMHSA released its initial guidance around mobilizing peer supporters, 49 states have developed peer certification programs; in 40 states, peer supporters - who typically work for independent behavioral health organizations that provide in-person as well as "warm-line" services over the phone - can be reimbursed by Medicaid, according to 2022 data from the Kaiser Family Foundation.
Peers have been shown to offer additional benefits compared with care relying solely on psychologists, psychiatrists, or social workers, SAMHSA says, including reduced rates of substance use and hospitalization. In May, the Biden administration highlighted expanding access to peer support as a key element of its mental health Unity Agenda.
Garcia has been a peer supporter with Project Return Peer Support Network for the past decade and a half. But Garcia says peer supporters like her have largely been excluded from the administration's major overhaul of the national 988 crisis lifeline. In California, peers were often not included in planning discussions leading up to the hotline's rollout, Garcia said. Likewise, in other states like Wisconsin, many credentialed peers have not been used to answer hotline calls, advocates say.
That's coupled with the fact that many crisis centers across the country have struggled to hire enough staff to answer the calls coming in.
In part due to these staffing shortages, crisis centers nationally are missing tens of thousands of calls every month, advocates say. And—while other aspects of 988, such as the over 5 million calls, texts, and chats answered since the hotline's launch in July 2022, have been a considerable success—the missed calls represent a problem that may lead to worse outcomes, Monica Johnson, 988 director at SAMHSA, said.
That's where peer supporters could come in, she said.
States need to "rethink and reimagine who can answer these calls," Johnson said, "because it opens up a whole new group of people who can be really impactful in this work."
The Secret Sauce
John Draper, who was the founding director of the pre-988 crisis lifeline, believes the "lived expertise" of peer supporters is their secret sauce.
"Empathy is foremost. That's not something they teach in school," Draper said.
According to SAMHSA, care provided by peer supporters leads to reduced rates of psychosis, substance use, depression, and hospitalization. Other federal agencies, like the Centers for Medicare and Medicaid Services and the Department of Justice, have advocated for their use in crisis response.
Some states, like Georgia, have fully leveraged peers, said Johnson.
Ever since, in 1999, the Supreme Court found the state liable for excessive use of psychiatric hospitalizations—and told the state to come up with alternatives—peers were "weaved into all [Georgia's mental health] services," Johnson, who previously ran the state's Department of Behavioral Health & Developmental Disabilities, said. This includes during the 988 rollout, Johnson said: peers have assessed, triaged, and responded to crisis calls since the hotline's launch.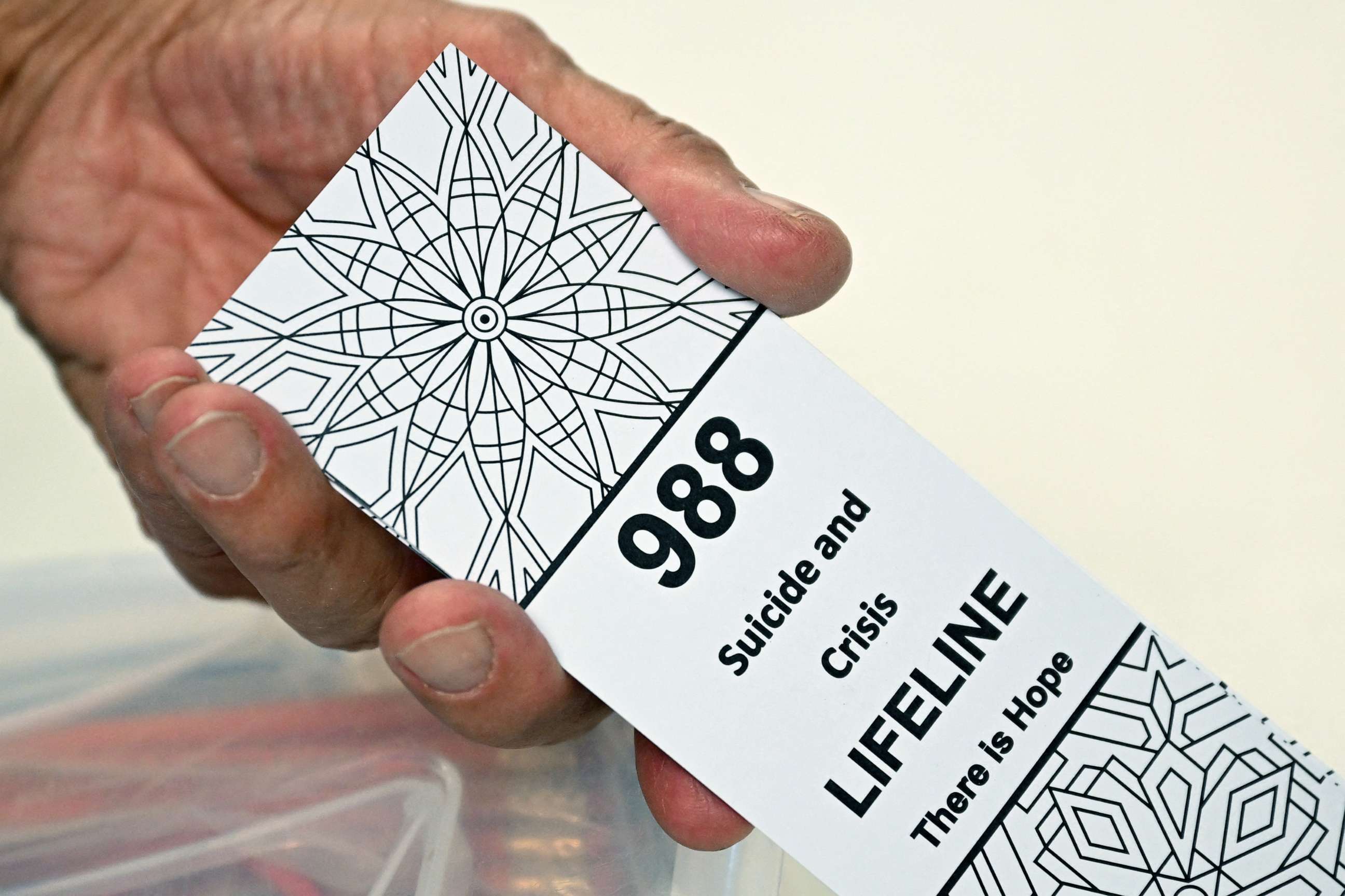 Other states, though, have not meaningfully involved peers, Tim Saubers, board vice president of the National Association of Peer Supporters, said. For example, in Wisconsin—where Saubers founded the state's peer support advocacy network—his colleagues have struggled for inclusion since the earliest days of 988, he said.
"From the beginning, [Wisconsin's Department of Health Services] had no interest in hearing what the peer voice had to say," Saubers said, referring to the community's desire to be involved with the 988 response as well as potentially answering calls themselves.
"Peer specialists are incredibly important to our behavioral health continuum and their ideas have played a vital role in 988 planning and implementation," Jennifer Miller, a spokesperson for the Wisconsin Department of Health Services, wrote in an email. Peers were represented at each of the state's 15 planning meetings for 988 between April 2021 and April 2023, she added.
Another barrier peer counselors say they often face is educational requirements. For example, Wisconsin—despite its 30% vacancy rate of 988 call operators—is just one of the states that requires a bachelor's degree or higher, according to data reviewed by ABC News from state health departments. The bars to fill senior positions are even higher: in Connecticut and West Virginia, managers must have masters' degrees, in addition to various clinical licenses.
As a result, peer supporters often don't qualify for many call center jobs, Hannah Wesolowski, chief advocacy officer at the National Alliance on Mental Illness (NAMI), said.
"Focusing just on the educational requirement distracts us from a huge part of the population who could fill this opportunity," Wesolowski said.
Research shows that people with mental illnesses are twice as likely to drop out of high school and college as their peers.
"There's mounting frustration and resignation that no matter how much we have to offer the existing system is not willing to take us up on it," Saubers said.
'We should be at the table'
In June, given that peer certification standards vary state by state, SAMHSA released guidance "to accelerate universal adoption, recognition, and integration of the peer workforce."
The agency's recommendations included loosening educational requirements and ensuring that past behaviors—like a history of substance use—don't disqualify peer supporters.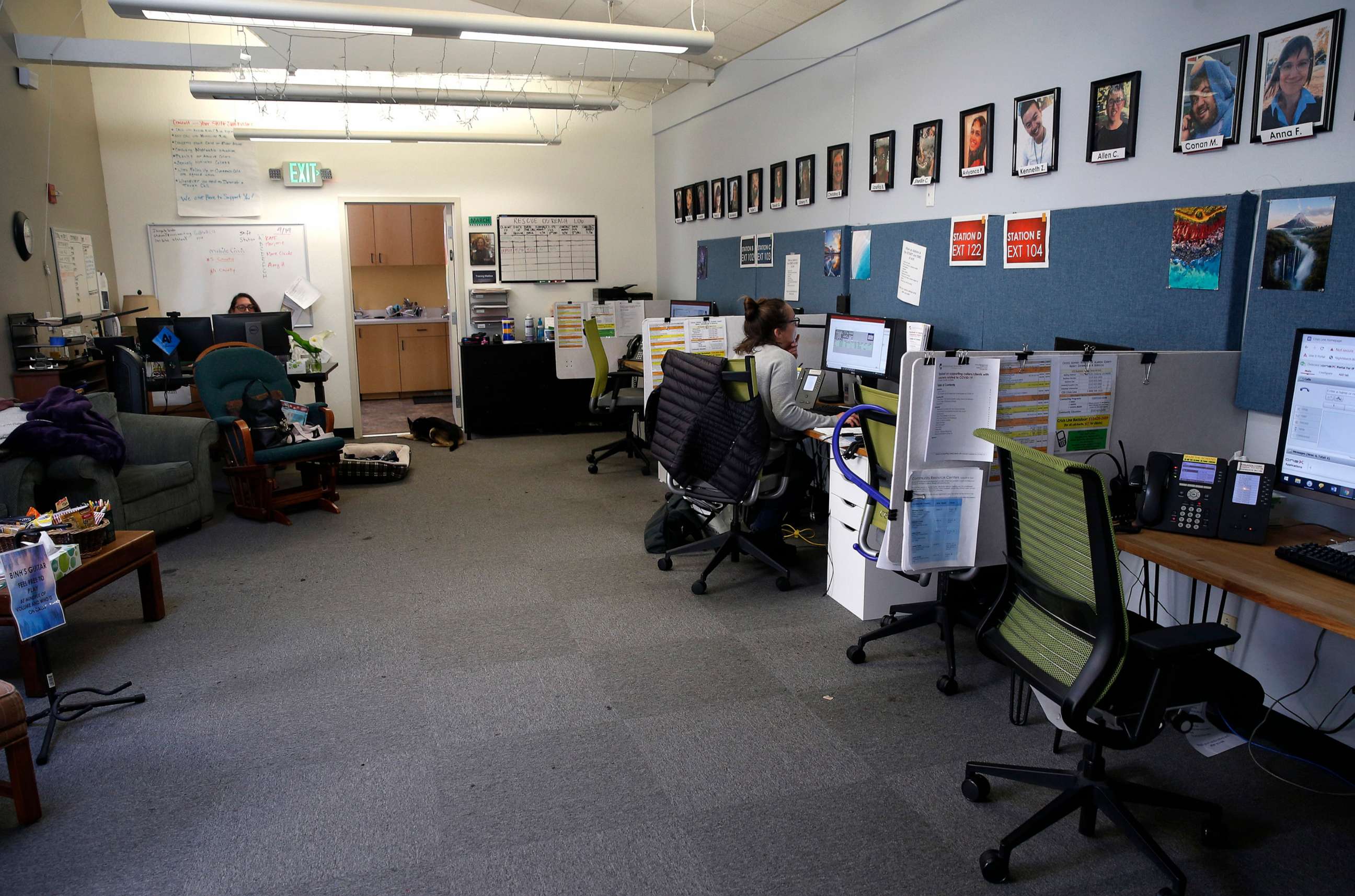 The guidelines created "standardized ways to go about how to build, certify, and support the peer workforce," Johnson said. "It feels like a game-changer."
However, the guidance is not a mandate. So how—and whether—these standards will promote peer support for 988 state-by-state remains an open question, Saubers said.
That ambiguity leaves some people like Garcia frustrated.
California's Department of Health Care Services "considers individuals with lived experienced [sic] to be a vital component of the behavioral health workforce," Anthony Cava, a department spokesperson, said in an email. "We look forward to continuing to develop specific opportunities for peer support related to 988."
For Garcia though, the time in between now and then represents a lost opportunity.
"We should be at the table because [without peers], there's a big part missing," Garcia said.
Despite some of the hotline's challenges, if you or a loved one is struggling with a mental health crisis or considering suicide, call or text 988.
ABC News is looking into challenges and successes with implementation of the 988 Suicide and Crisis Lifeline. If you have had issues or successes with the line, please contact us here.