LONDON -- U.K.-based pharmaceutical giant AstraZeneca and England's University of Oxford announced Monday that late-stage trials show their COVID-19 vaccine was up to 90% effective in preventing the disease.
The results are based on interim analysis of phase 3 trials in the United Kingdom and Brazil, which looked at two different dosing regimens. One regimen showed vaccine efficacy of 90% when the drug, called AZD1222, was given as a half dose, followed by a full dose at least one month apart. A second regimen showed 62% efficacy when given as two full doses at least one month apart. The combined analysis from both dosing regimens showed an average efficacy of 70%, according to press releases from AstraZeneca and Oxford.
There were a total of 131 COVID-19 cases in the analysis, and no hospitalizations or severe cases of the disease were reported in participants receiving the vaccine candidate, according to the press releases.
"These findings show that we have an effective vaccine that will save many lives," Andrew Pollard, director of the Oxford Vaccine Group and chief investigator of the Oxford vaccine trial, said in a statement Monday. "Excitingly, we've found that one of our dosing regimens may be around 90% effective and if this dosing regime is used, more people could be vaccinated with planned vaccine supply."
Researchers were, however, surprised that the lower dosing regimen proved more successful, with Pollard describing these results as "intriguing" during a press conference Monday.
"We think that by giving a smaller first dose that we're priming the immune system differently," he explained. "We're setting it up better to respond."
​Dr. Carlos del Rio, an infectious diseases expert at Emory University who was not involved in the research, told ABC News it's plausible that the different responses could be due to a "prime-boost phenomenon," which may be more common among vaccines that use viral vector technology, like AZD1222.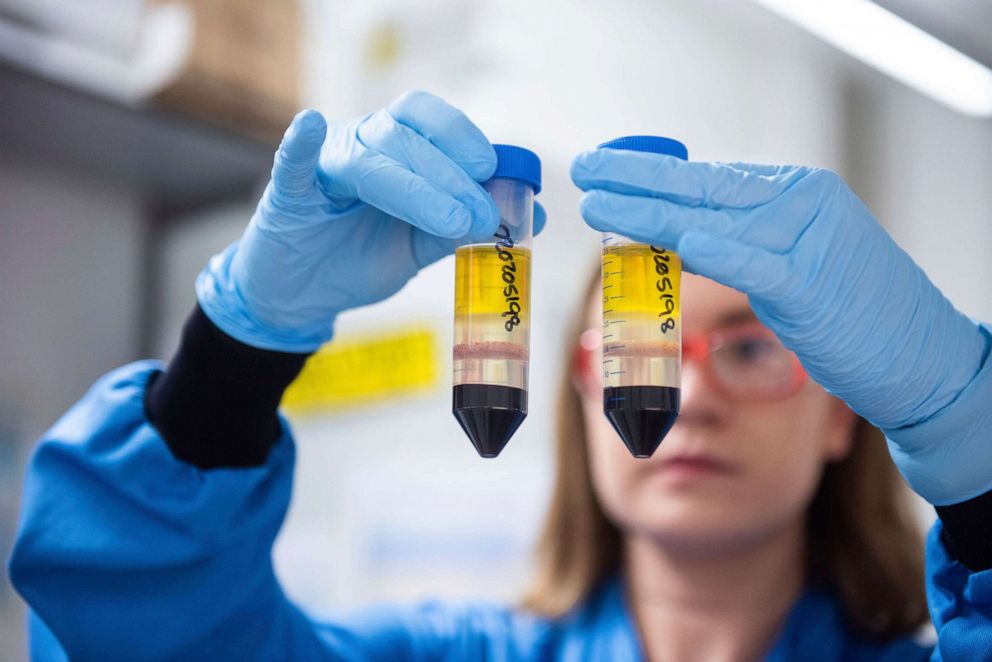 Sarah Gilbert, professor of vaccinology at the University of Oxford and another one of the lead scientists involved with the trial, said that while more analysis was needed, one hypothesis could be that this particular dosing regimen better mimics the body's natural response to an infection.
"It could be that by giving a small amount of the vaccine to start with and following up with a bigger amount, that's a better way of kicking the immune system into action and giving us the strongest immune response and the most effective immune response," Gilbert said at Monday's press conference.
AstraZeneca, which has promised not to profit from the vaccine "for the duration of the pandemic," said it will now immediately prepare to submit the data to regulators around the world -- including in the United Kingdom, Europe and Brazil -- that have framework in place for conditional or early approval. The Oxford and AstraZeneca teams are hopeful of swift approvals, as many regulators have been reviewing the trial data on a rolling basis. The British drugmaker said it will also seek an emergency use listing from the World Health Organization for an accelerated pathway to vaccine availability in low-income nations.
Meanwhile, Oxford said it is submitting the full analysis of the interim results for independent scientific peer review and publication.
"Today marks an important milestone in our fight against the pandemic," AstraZeneca CEO Pascal Soriot said in a statement Monday. "This vaccine's efficacy and safety confirm that it will be highly effective against COVID-19 and will have an immediate impact on this public health emergency."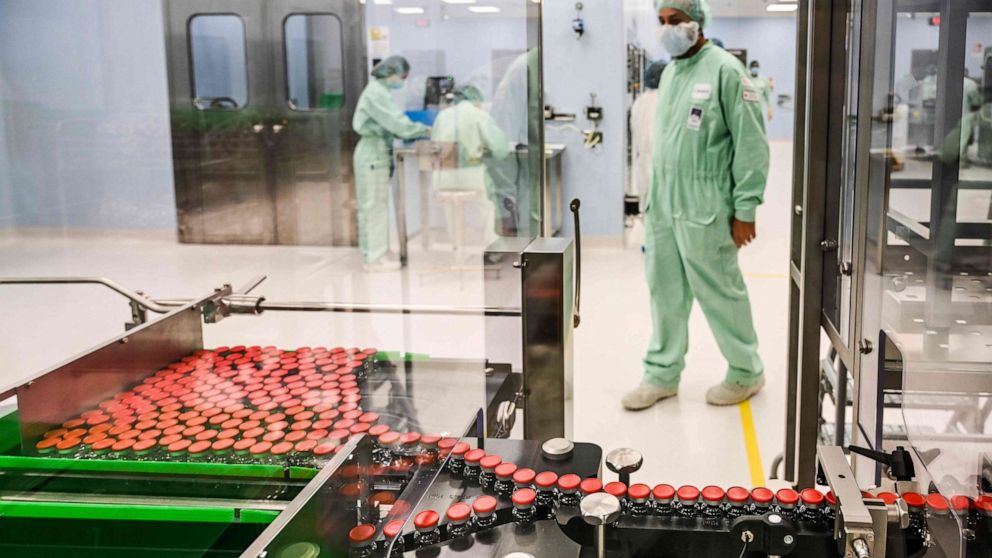 Clinical trials of AZD1222 are also being conducted in the United States, Japan, Russia, South Africa, Kenya and Latin America, with planned studies in other European and Asian countries. In total, AstraZeneca said it expects to enroll up to 60,000 participants globally. The results from these trials will better help demonstrate the durability of the vaccine candidate and how effective it is against transmission. Although details were not published in Monday's press release, Gilbert told reporters that preliminary data shows a reduction in the number of asymptomatic infections.
"That's really going to make a big difference to transmission," Gilbert said, adding that there's also an early indication the drug could help prevent severe disease.
"It's preliminary data, we need to follow up more," she noted, "but it looks like this vaccine is working against severe disease because we don't have any hospitalizations and severe cases in any of the groups that got vaccinated."
Despite these significant steps, AZD1222 will not be available in the United States any time soon. The trials there were halted while a potentially adverse reaction was investigated, making them a step behind in data collection. Also, AstraZeneca will now have to seek approval from the U.S. Food and Drug Administration to change their trial protocol to incorporate this new lower dose followed by a higher dose regimen.
"Our plan would be to incorporate another arm into the study that would test the half dose/full dose regimen into the trial and we would set them up within weeks," Mene Pangalos, AstraZeneca's executive vice president of biopharmaceuticals research and development, told reporters during a virtual briefing Monday.
When asked by ABC News if AstraZeneca faced a possible scenario that their vaccine would be available around the world while still pending FDA approval in the United States, Pangalos confirmed it was a possibility.
"We will work out what the most appropriate next steps are," he said, adding that the company will be talking to the FDA this week to firm up their plans. "Our job now is as rapidly as possible to work with regulators around the world to see this vaccine approved and then hopefully implemented."
AstraZeneca sees AZD1222 as a game-changer because it will be comparatively easy to distribute.
"I have little doubt that this vaccine is going to have a big impact around the world in terms of getting the pandemic under control and will help us all return to a sense of normality," Pangalos told reporters.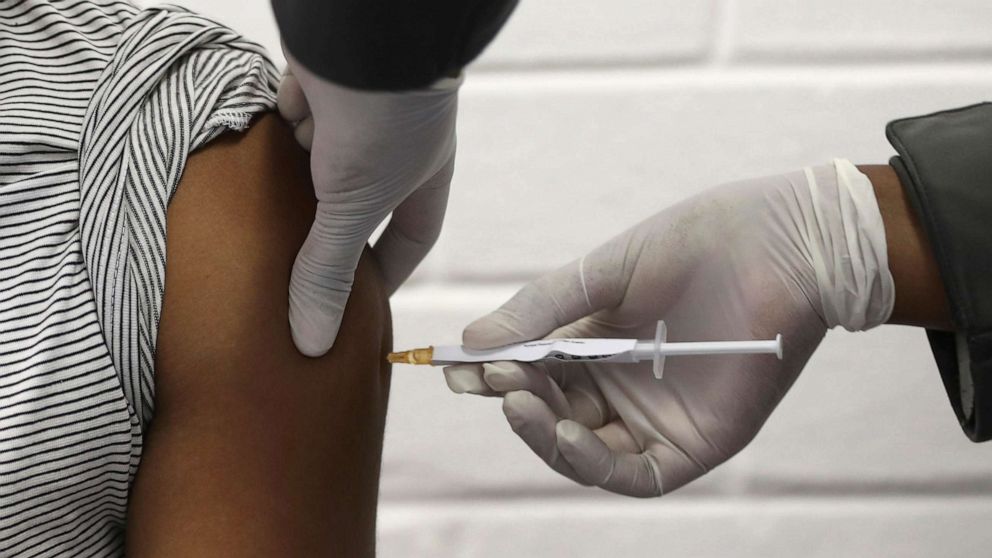 AstraZeneca's leadership is bullish on plans to distribute the vaccine globally. In Monday's press release, the company said it is "making rapid progress in manufacturing" and expects to produce up to 3 billion doses of AZD1222 in 2021 on a rolling basis, pending regulatory approval. The drug can be stored, transported and handled at normal refrigerated conditions for at least six months and administered within existing health care settings.
Alongside their international partners, AstraZeneca plans to distribute all 3 billion doses worldwide by the end of 2021 and, according to Monday's press release, "already has international agreements in place" to supply those doses, "with access being built through more than 30 supply agreements and partner networks."
"The vaccine's simple supply chain and our no-profit pledge and commitment to broad, equitable and timely access means it will be affordable and globally available, supplying hundreds of millions of doses on approval," Soriot said.
Dr. Adrian Hill, a vaccinologist and the director of the University of Oxford's Jenner Institute, which co-developed AZD1222, said he is "delighted with these results."
"The efficacy level is very high," Hill told ABC News in an interview Monday. "We are seeing protection not just against clinical disease, which was the primary endpoint, but strong evidence that there is going to be good efficacy against severe disease and hospitalization. We have nobody in the vaccination group who was admitted to hospital, and there's even evidence that we may well be protecting against transmission, which is a first for the field."
When asked about the two different immunization approaches that were tested in the trials, Hill said it's "very unlikely" the one with the 90% efficacy is a chance finding.
"There were thousands of people in [the trial]," he said. "The efficacy was highly statistically significant."
Because the trials involved more than 24,000 participants in the United Kingdom, South Africa and Brazil, experts said the vaccine's safety has been tested on an ethically diverse group, which Hill said is "what you would need to provide a global vaccine." Hill noted that AZD1222 could become available in the United Kingdom in the first quarter of 2021.
The U.K. government has already placed orders for 100 million doses of the AstraZeneca/Oxford vaccine candidate, along with 40 million doses of another developed by Pfizer and BioNTech, which uses a different technology called mRNA and has shown in a phase 3 trial to have 95% efficacy with no serious safety concerns to date.
Pfizer and BioNTech announced Friday that they had submitted a request to the FDA for emergency use authorization of their COVID-19 vaccine candidate.
ABC News' Sony Salzman and Sohel Uddin contributed to this report.