— -- If you made a New Year's resolution to amp up your exercise routine, there is an app for that.
And if your excuse for not exercising is that you don't have time to go to a gym or can't afford a membership, sorry, but there are apps to overcome that too.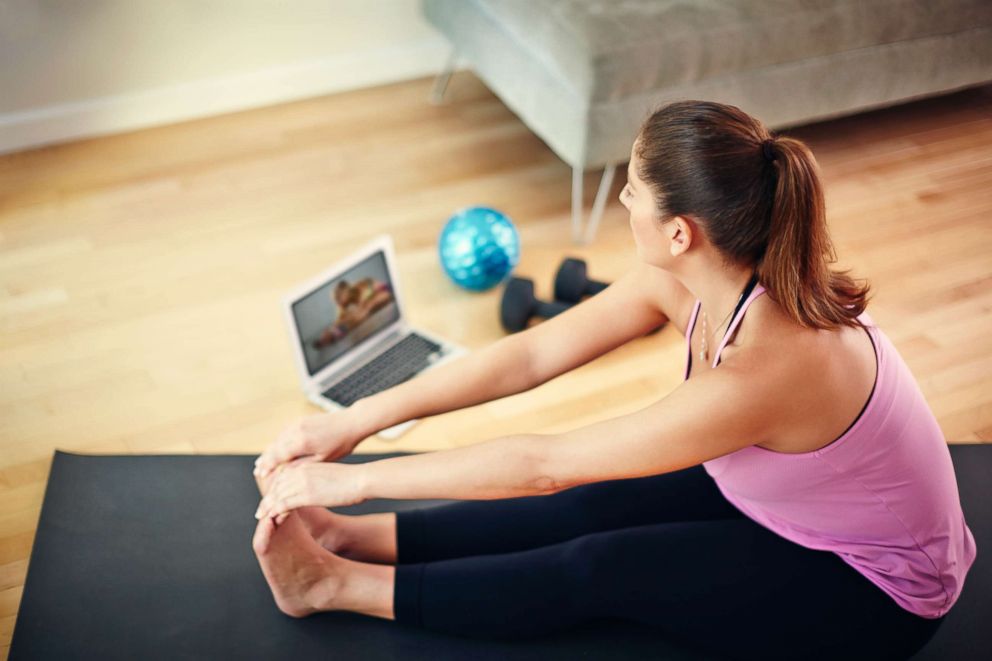 In 2018, as long as you're equipped with a smartphone or laptop, you can workout any time, anywhere and with some of the country's top trainers.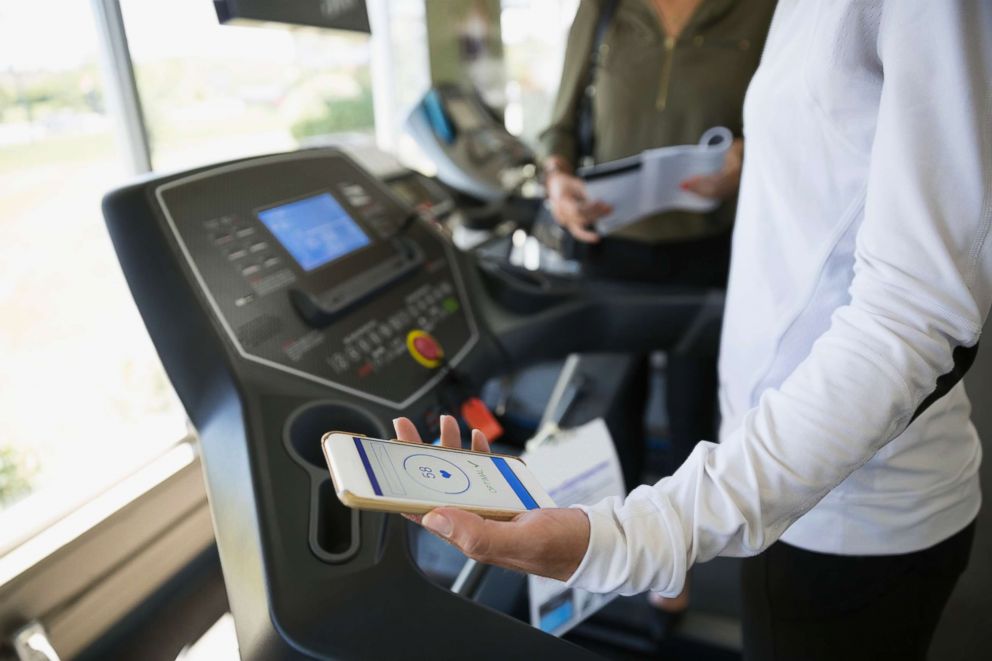 "I think the most important thing is to know your goals and expectations and what you're willing to do," said Liz Barnet, a New York-based fitness and nutrition coach who uses technology to work with clients across the country. "Any app or workout can work if you're willing to do it."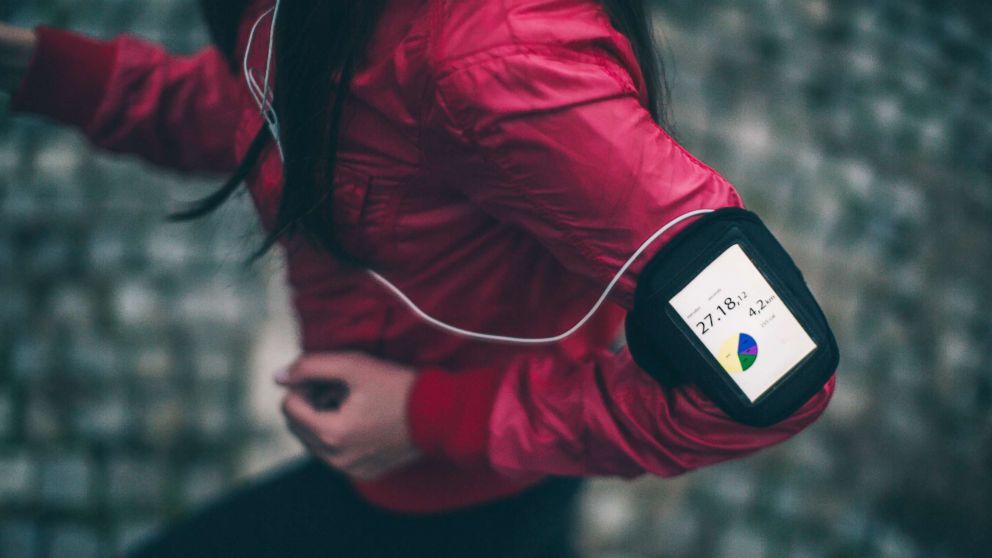 The sheer number of exercise apps offering different options can be overwhelming. We've broken down some of the most popular apps by what you may be searching for in a workout routine.
Start downloading and exercising!
I want to workout with a celebrity trainer.
Lindsey Clayton and Amber Rees, founders of the Brave Body Project, rarely have spots available in their Barry's Bootcamp classes in New York City.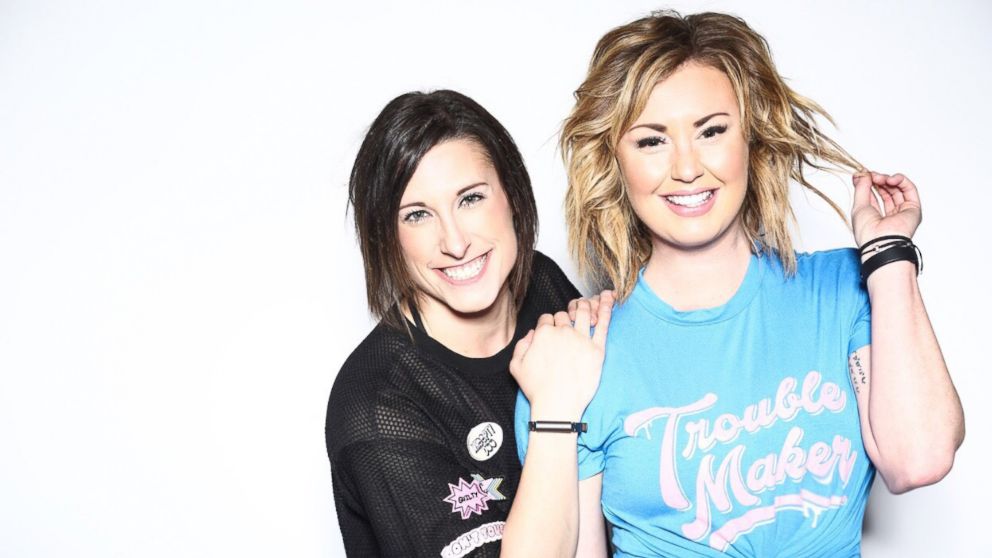 People across the U.S. though can work out with Clayton and Rees via the MoveWith app, which features guided audio workouts from A-list trainers across the country.
"It gives people not in New York City or big cities a direct connection to elite trainers in cities you wouldn't normally have that experience with," Rees said of the app, which comes with a $12.99 per month subscription fee (or less with an annual payment). "You have all the tools right at your fingertips on your phone so there are no excuses."
Clayton added, "We really use it all the time too, for treadmill runs, outdoor runs, yoga. You get at least four to five new workouts per trainer every month."
I want to take a live class.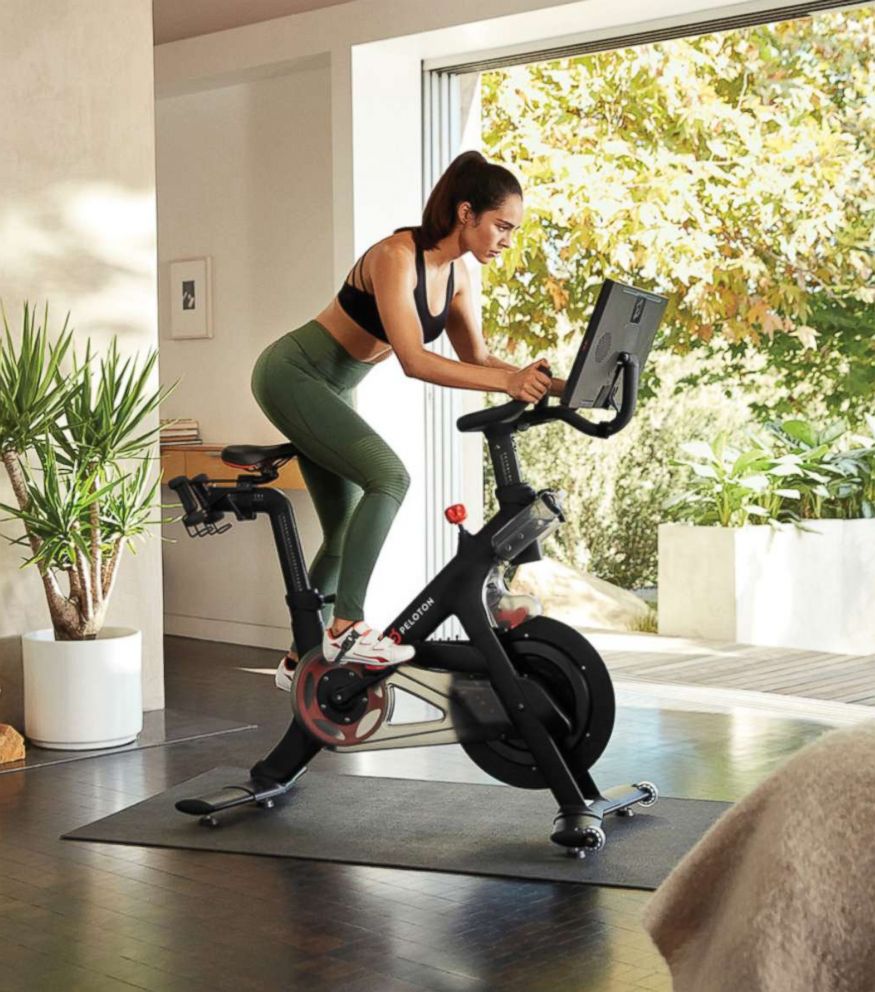 Peloton's indoor cycling bike can set you back thousands of dollars but the Peloton app allows you to take live classes for a much smaller monthly fee.
The live-streamed classes are led by fitness pros in the brand's New York City studio. Through the app, you can take the classes on your own bike for $12.99 per month. They also offer a free 14-day trial and a one week pass for $5.99.
LIFT Session also offers an app where users can take live classes covering everything from yoga to strength training to high-intensity interval training.
The app's live video sessions allow the instructor to interact with clients joining remotely.
"It really does bring group boutique classes right into your living room," said Barnet, who uses the app.
I want to exercise in augmented reality (AR).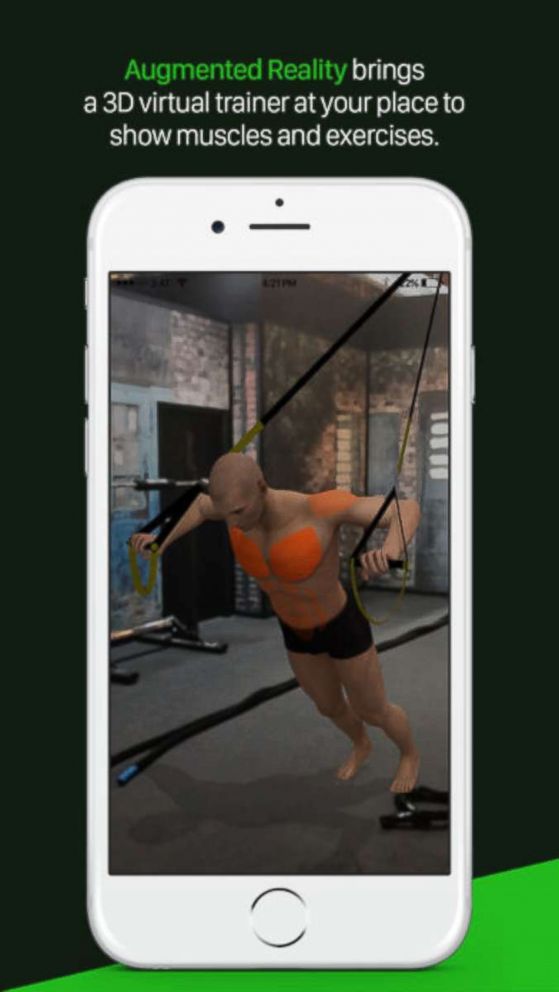 Gymaholic allows users to create a personal avatar to represent your weight, height and gender. When you log a workout, the muscles you've worked are highlighted on your avatar and the app shows you which muscles are ready to train. The app, whose basic functions are free, also includes a virtual trainer to demonstrate how to properly execute exercises.
For runners, RunGo uses AR to provide visuals of directions and routes. It also offers turn-by-turn voice navigation to help you explore new routes.
I want to do what's most popular.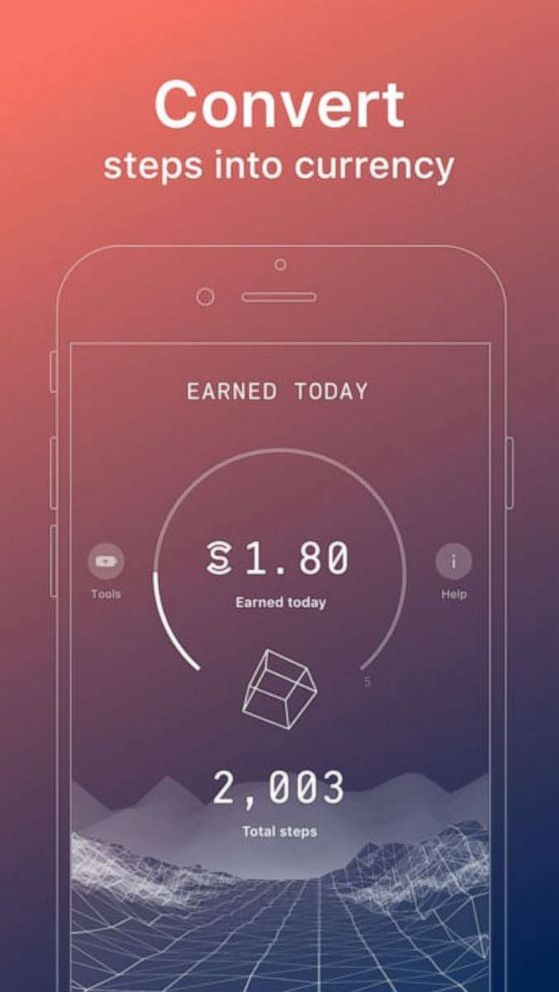 Sweatcoin, an app that rewards your activity with digital currency, is iTunes' most popular fitness and exercise app, according to data provided by Apple.
Also in the top five are Fitbit, MyFitnessPal, Weight Loss Fitness and BetterMe: Workouts.
Rounding out the top 10 most popular fitness and exercise apps on iTunes are Nike+ Run Club, 8fit Workouts, Walking for Weight Loss, Sweat: Kayla Itsines Fitness and Aaptiv.
I want to workout fast.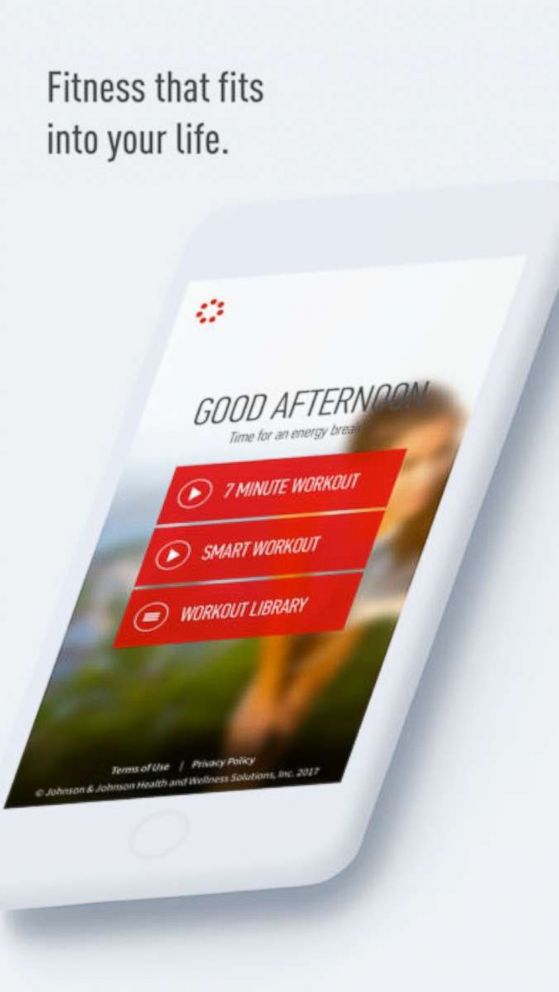 The seven-minute workout made headlines in 2013 with its promise of a full body workout in less than 10 minutes.
The Johnson & Johnson 7 Minute Workout App offers you the option of beginner to advanced exercises and syncs with the Apple health app. A narrator and visual demonstrations of the exercises guide you through 12 different 30-second exercises, with five seconds of rest in between.
I haven't worked out in a decade. Go easy on me!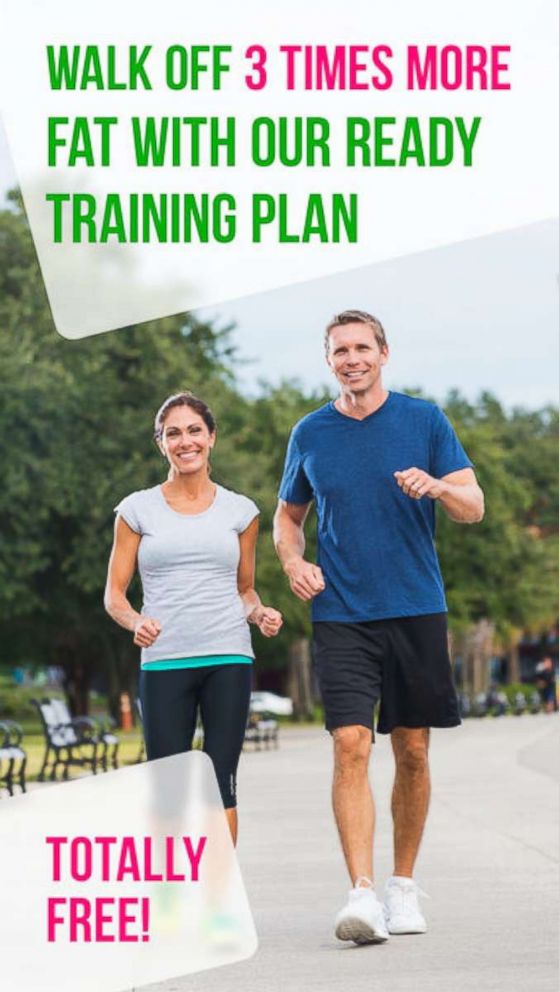 Walking for Weight Loss, one of Apple's 10 most popular fitness and exercise apps, offers walking programs for those "not on friendly terms with fitness," according to its iTunes description. There are more difficult levels to progress to, a three-month training program to try and audio instructions to guide you through your walk.
I exercise daily. Bring it on!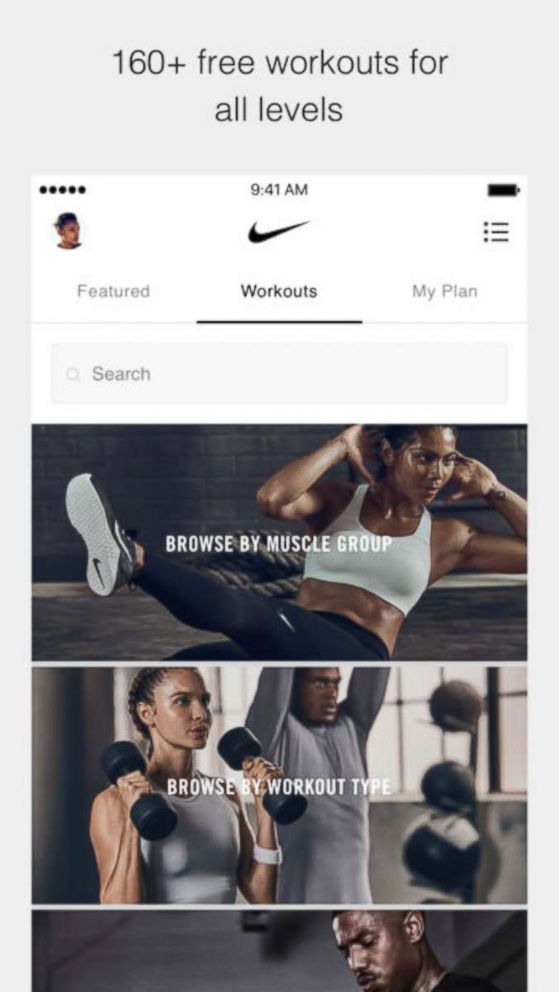 Nike + Training Club and Sworkit are two apps that make your workouts more challenging as you advance.
"Assuming you correctly fill out the questions they ask, then they're going to give you a workout that's right on your level," said Barnet, a fan of both apps. "And if you hit a certain benchmark, they progress you accordingly."
I don't even have soup cans to use as weights.
Freeletics Bodyweight features 10 to 30-minute workouts based on body weight only, no equipment needed.
The free app, which offers in-app subscriptions for training plans, also lets users switch to a 2x2 mode to access workouts that fit a 2 meters by 2 meters space.
I want instant gratification.
MapMyRun is recommended by Dr. Walter R. Thompson, president of the American College of Sports Medicine.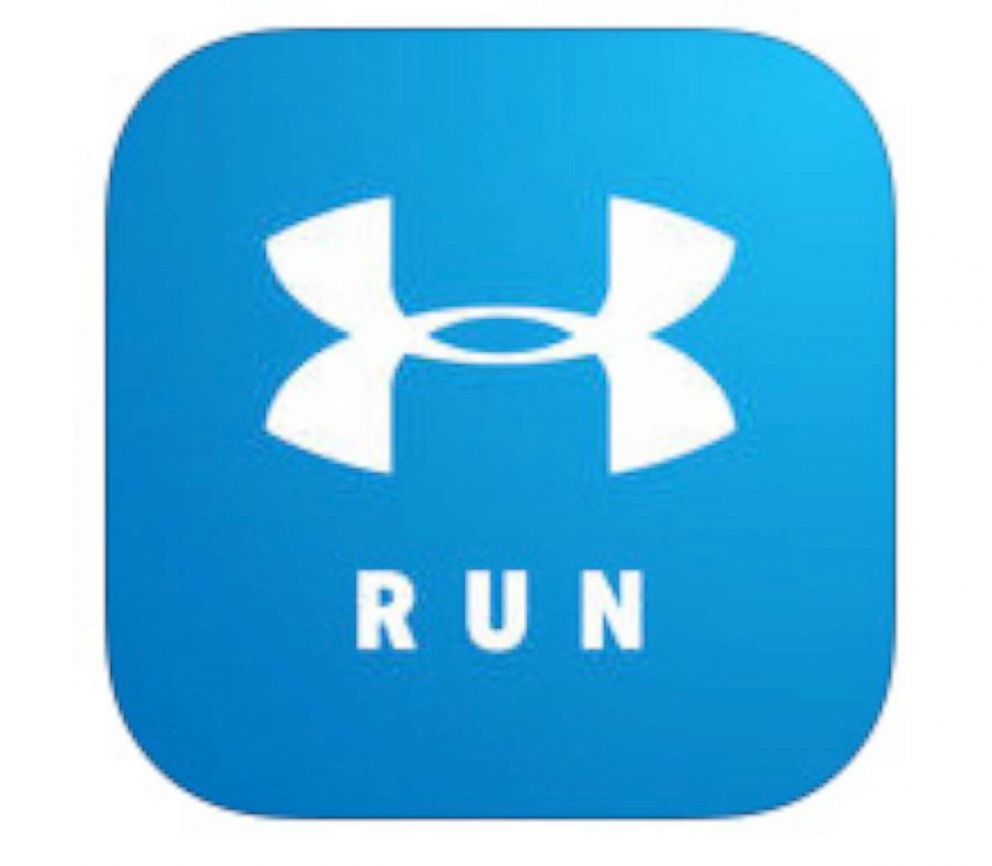 Thompson said he uses the app, which has the capacity to map, record and track users' workouts, daily on the same running route he has used for decades because he likes that the app shows him how far and how fast he has run.
"It has the GPS tracking mechanism in it and offers instant gratification and instant information," Thompson told ABC News.
I don't want to pay a dime.
Apple's App Store editors recommend Nike+ Run Club and My Fitness by Jillian Michaels for people looking to work out for free.
"Nike+ Run Club is more than a killer run tracker," the editors told ABC News by email. "It's curated playlists for your jog, a social network where you can show off your hard work — and a killer run tracker. We dig the cool ways to share runs and compete with friends — and the design is as sleek as a fresh pair of Nike kicks."
"We appreciate the jargon-free approach to workouts and meal planning," the editors wrote of My Fitness by Jillian Michaels, which offers free routines but charges a fee for more detailed programming. "The app's polished videos offer clear instructions, and Jillian motivates us with endless encouragement."