Fauci says temperature checks not reliable
The White House and the NIH have abandoned temperature checks, Fauci said.
The novel coronavirus has now killed more than 753,000 people worldwide.
Over 20.7 million people across the globe have been diagnosed with COVID-19, the disease caused by the new respiratory virus, according to data compiled by the Center for Systems Science and Engineering at Johns Hopkins University. The actual numbers are believed to be much higher due to testing shortages, many unreported cases and suspicions that some national governments are hiding or downplaying the scope of their outbreaks.
Since the first cases were detected in China in December, the United States has become the worst-affected country, with more than 5.2 million diagnosed cases and at least 167,097 deaths.
Latest headlines:
Biden calls for nationwide mask mandate
Fauci says temperature checks not reliable for screening
Florida tops 9,000 deaths
Here's how the news developed Thursday. All times Eastern. Please refresh this page for updates.
10:56 p.m.: Sept. 11 Tribute in Lights canceled
The annual Tribute in Lights on Sept. 11 has been canceled this year due to COVID, according to the Sept. 11 Memorial and Museum.
"This incredibly difficult decision was reached in consultation with our partners after concluding the health risks during the pandemic were far too great for the large crew required to produce the annual Tribute in Light," the organizers said in a statement.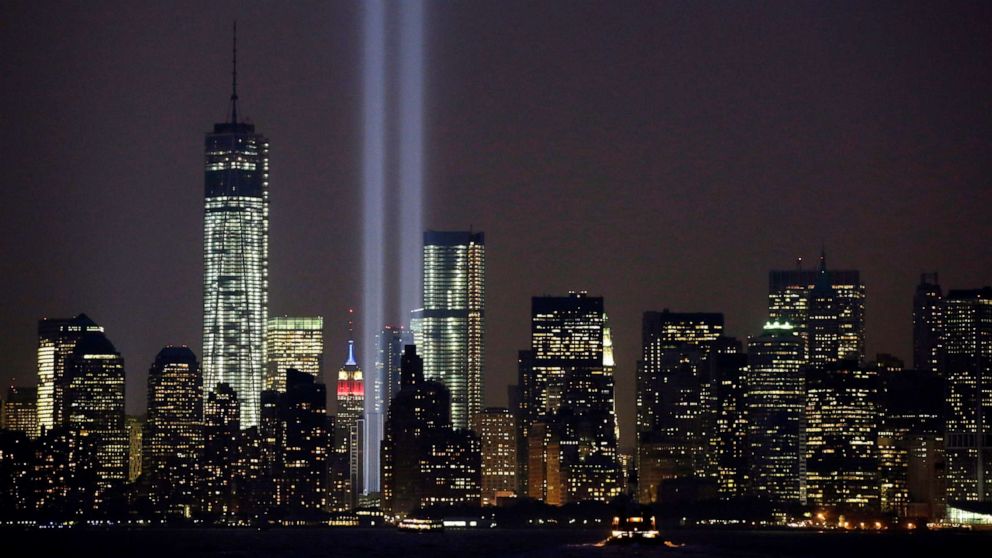 The lights, meant to simulate the Twin Towers, make an annual appearance in the skyline over lower Manhattan on Sept. 11. They are created with 88 7,000-watt xenon lightbulbs.
"We hope to resume this iconic tribute for the 20th anniversary," the memorial and museum said. "In a spirit of unity and remembrance, the city will come together for a "Tribute in Lights" initiative to inspire the world and honor the promise to never forget."
The lights were first used six months after Sept. 11 and then on the one-year anniversary of the attack that killed over 2,600 people in Manhattan. The lights have shone every year since from dusk to dawn.
Organizers had already canceled the annual reading of names by family members of those who were killed over concerns about the virus. A recording of the names will be played instead.
4:40 p.m.: Southern Conference postpones fall sports
The Southern Conference is postponing its fall conference competition, including football, conference officials said Thursday.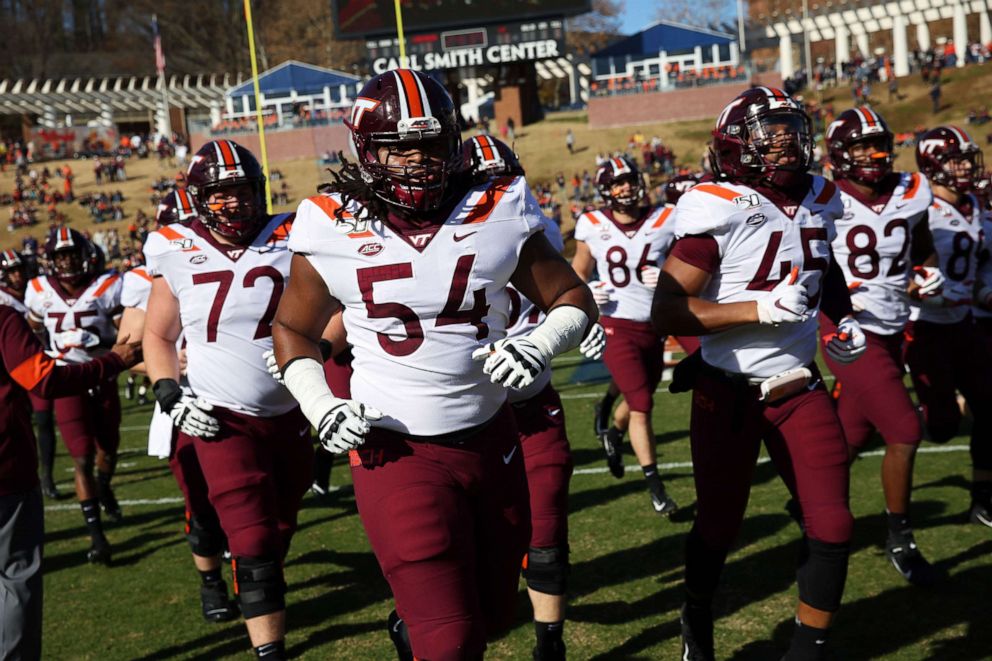 Non-conference games are allowed if desired, the officials said.
The conference intends to move fall sports to the spring.
"Safety must come first," Commissioner Jim Schaus said in a statement. "We are still hopeful that we can have these sports successfully compete in the spring."
3:55 p.m.: Biden calls for nationwide mask mandate
Former Vice President and presumptive Democratic nominee Joe Biden on Thursday called for a nationwide mask mandate to go into effect immediately.
"Every single American should be wearing a mask when they're outside for the next three months, at a minimum," Biden said. "Every governor should mandate mandatory mask-wearing. The estimates by the experts are will save over 40,000 lives. The next three months. 40,000 lives."
"When I get occasionally confronted with a person in public about wearing a mask, I say, 'Look, this is America. Be a patriot. Protect your fellow citizens,'" he said.
"So let's institute a mask mandate nationwide, starting immediately. And we will save lives," Biden said.
3:20 p.m.: Georgia governor withdrawing lawsuit against Atlanta over mask rules, other coronavirus restrictions
Georgia Gov. Brian Kemp said Thursday that he's withdrawing his lawsuit against Atlanta's City Council and Atlanta Mayor Keisha Lance Bottoms over the city's mask requirement and other coronavirus restrictions.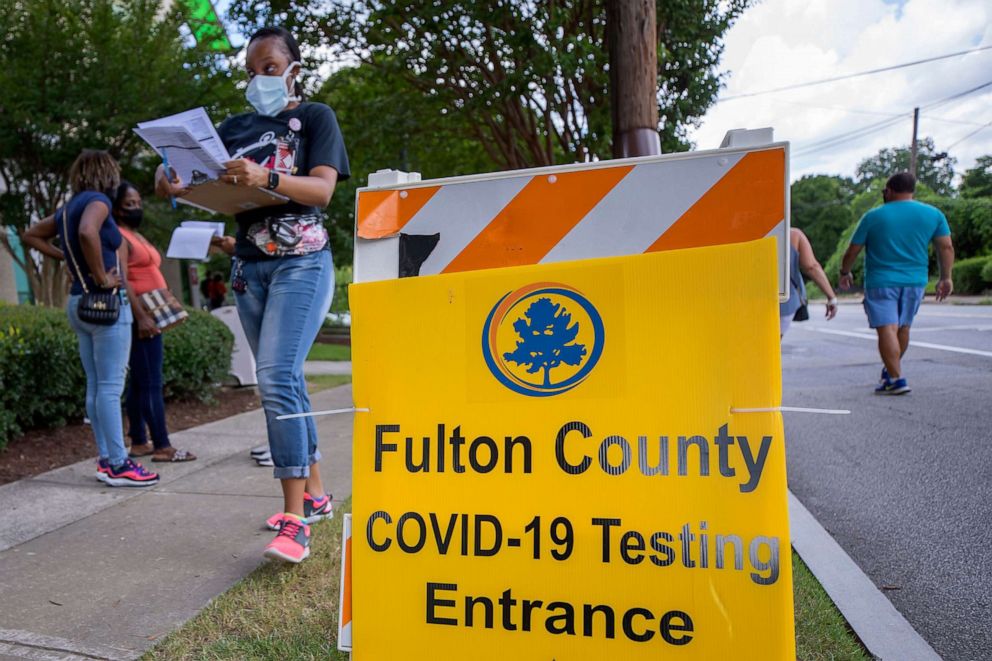 Kemp, a Republican, had argued that Bottoms, a Democrat, couldn't enforce rules that were more restrictive than his executive orders.
Bottoms has now "agreed to abandon the city's Phase One roll-back plan, which included business closures and a shelter in place order," Kemp said in a statement Thursday.
In light of that, "and following her refusal in mediation to further negotiate a compromise, the Attorney General's Office has filed to withdraw our pending lawsuit," Kemp said.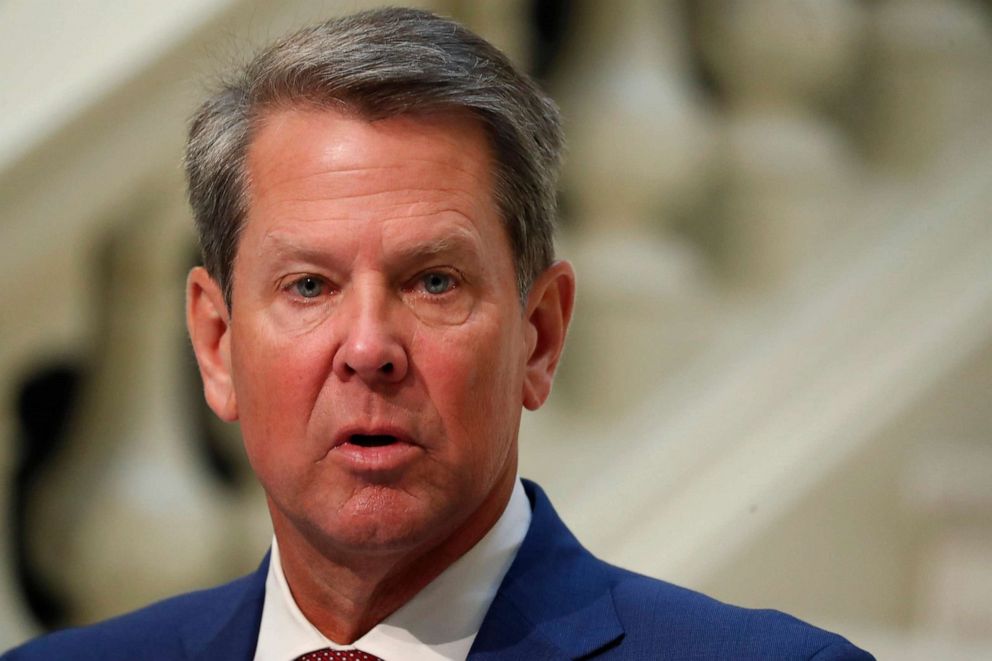 Kemp added that Bottoms "has made it clear that she will not agree to a settlement that safeguards the rights of private property owners in Georgia. Given this stalemate in negotiations, we will address this very issue in the next Executive Order."
The Atlanta Journal Constitution reported that this "decision effectively allows Atlanta and other cities to keep their mask mandates on the books, though officials said Kemp's order will seek to limit the scope of the ordinances to government property."
Bottoms, responding to Kemp's decision, tweeted a quote from writer and activist Audre Lorde, which said: "Sometimes we are blessed with being able to choose the time, and the arena, and the manner of our revolution, but more usually we must do battle where we are standing."
The current executive order expires on Aug. 15, the governor said.
2:35 p.m.: Fauci says temperature checks not reliable for screening
As classrooms reopen for the fall, many school administrators say they're using temperature checks on students and teachers.
But Dr. Anthony Fauci, director of the National Institute of Allergy and Infectious Diseases, said Thursday that the White House and the National Institutes of Health have abandoned temperature checks as a screening tool.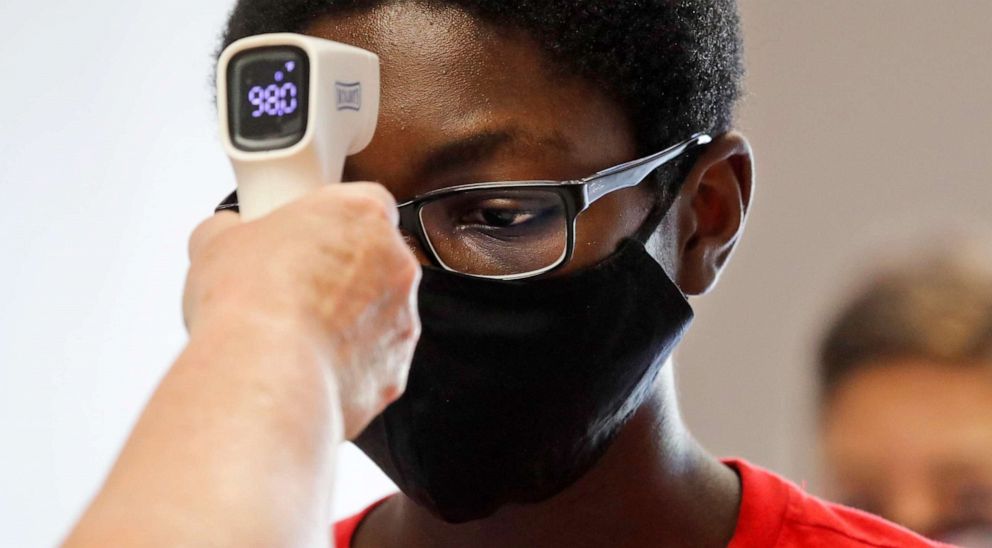 Especially on hot summer days, temperature checks aren't a reliable way to screen for infection, Fauci said.
"We have found at the NIH, that it is much much better to just question people when they come in and save the time, because the temperatures are notoriously inaccurate, many times," Fauci said at an event with the Walter Reed National Military Medical Center.
Fauci added that in recent days his temperature read as high as 103 degrees before getting into the air conditioning.
12:50 p.m.: Florida tops 9,000 deaths
With 148 new deaths reported in hard-hit Florida on Wednesday, the state's death toll has now surpassed 9,000, the Florida Department of Health said Thursday.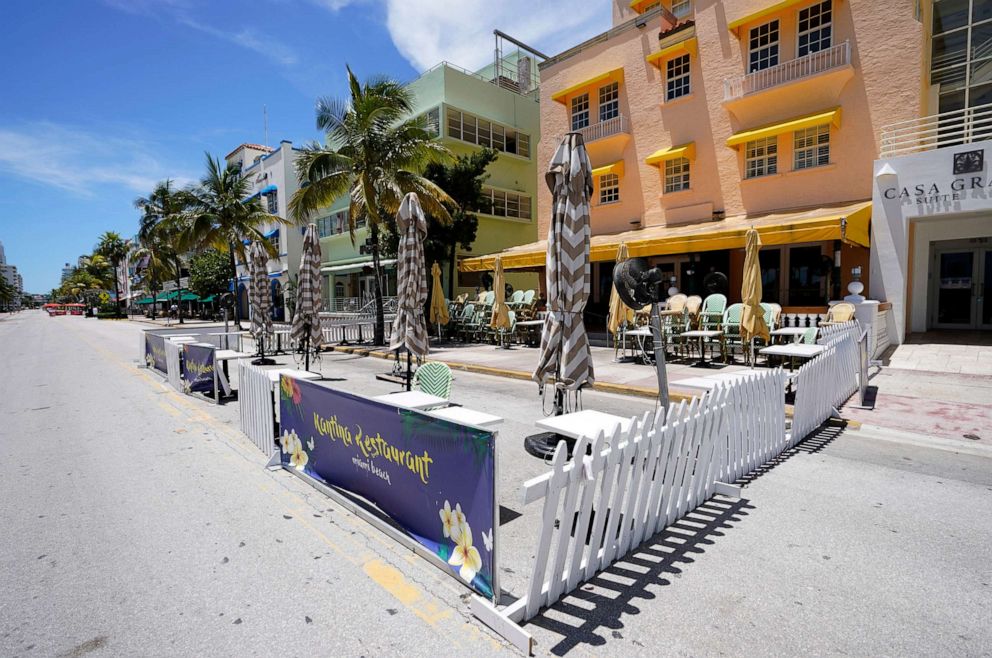 Over 557,000 people in the state have been diagnosed with the coronavirus, according to the Florida Department of Health.
Florida has the second-highest number of cases in the U.S., behind California.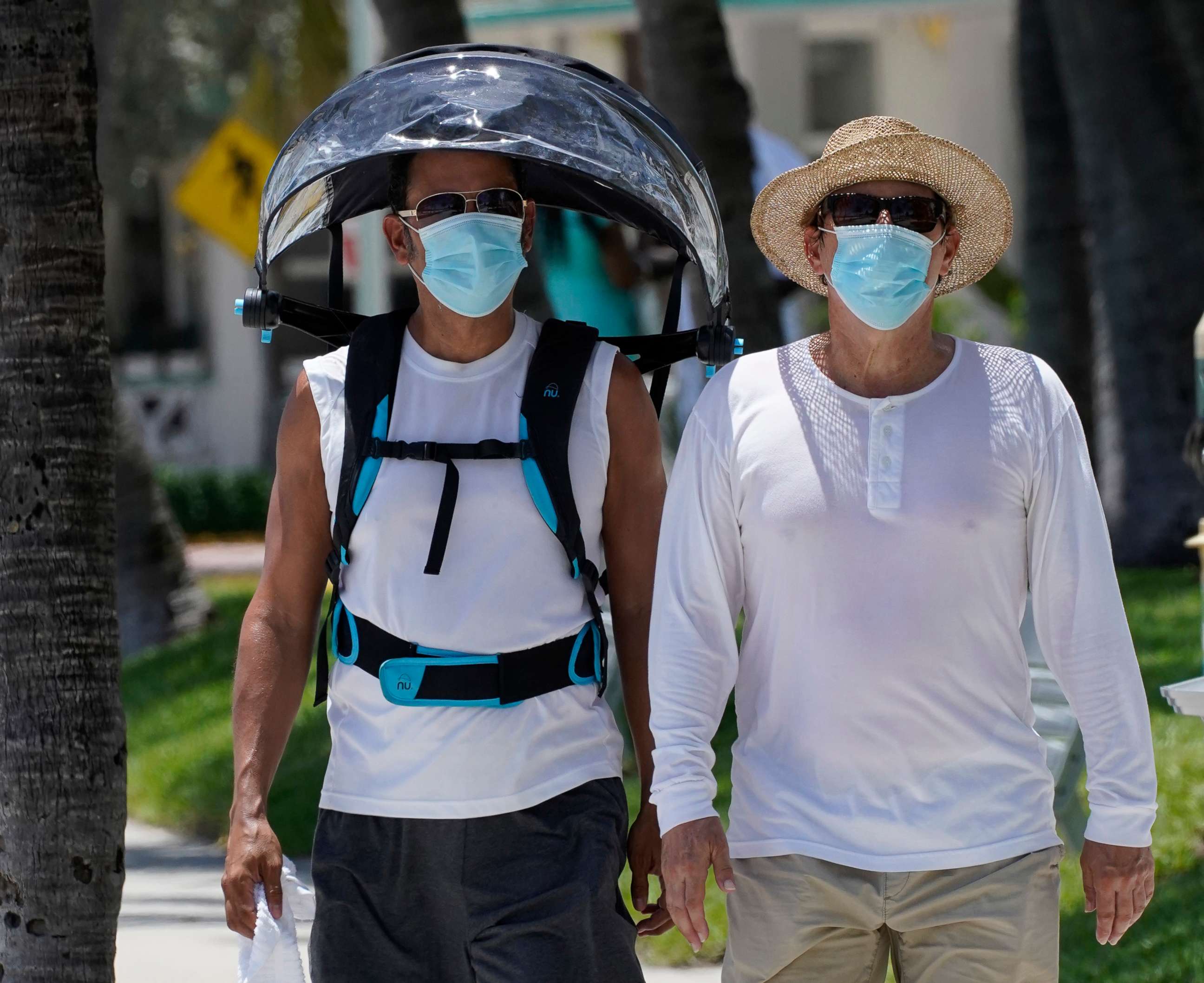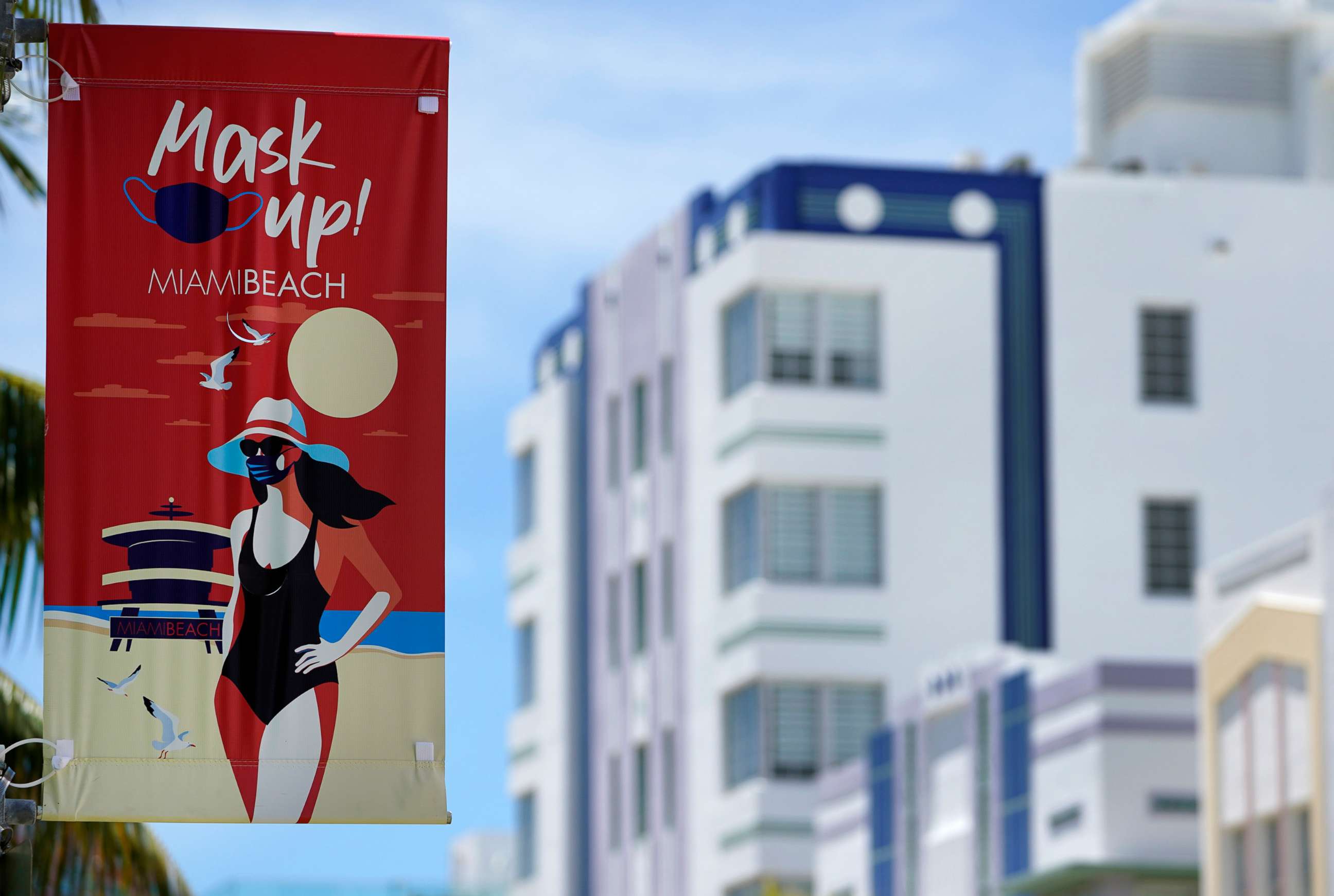 12:15 p.m.: About 70% of Catholic schools will be reopened by end of next week
Many Catholic schools across the country are already up and running, and by the end of next week, about 70% of them will be reopened, Kathy Mears, the National Catholic Educational Association CEO and interim president, told ABC News on Thursday.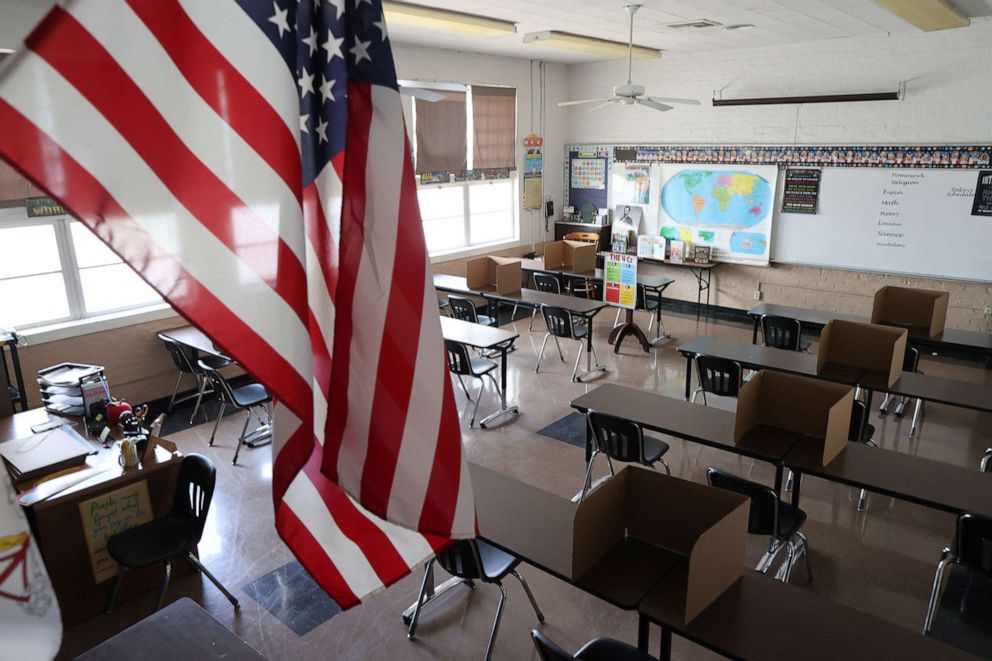 Most schools are offering some type of in-person instruction, she said.
"We are being very careful. We are following all local guidelines and the recommendations of many health care professionals," Mears said. "We are making sure that the students are six feet apart in our schools, that they're all facing one direction. Plexiglas has been put up."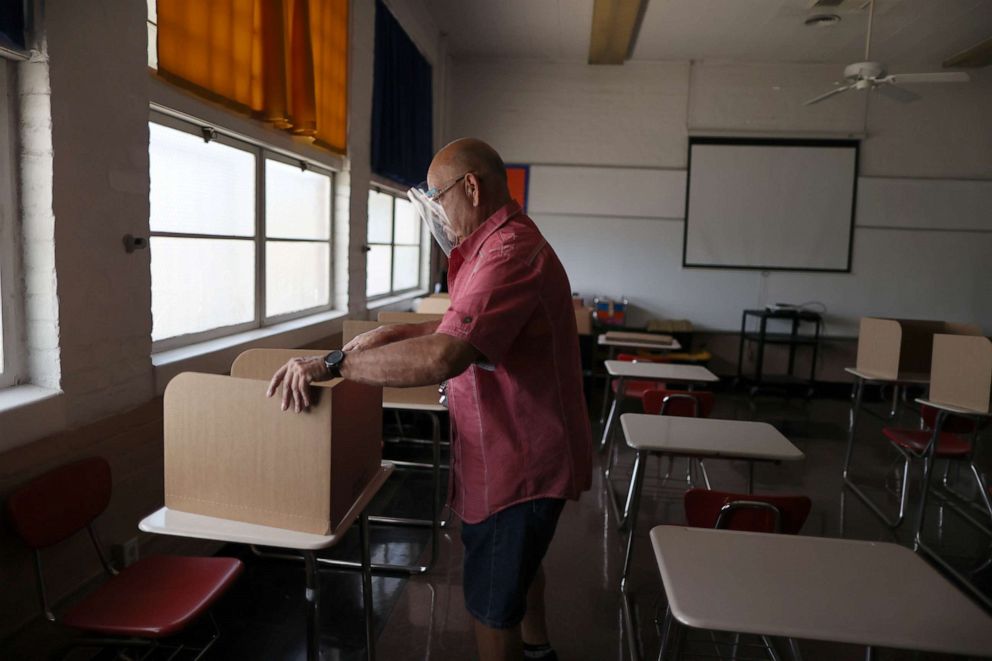 She said reopening decisions are being made at the local level.
"We pride ourselves on meeting individual needs and that requires different teachers at different times. So for high schools, many of them are using hybrid models," Mears said.
She continued, "For the elementary, we can keep them better in one classroom because one teacher teaches all subjects and that teacher can differentiate. So at the elementary level, about 85% are going back in person full-time. About 15% of our students and their families are choosing to go online."
11:25 a.m.: NCAA chief medical officer: 'It's a very narrow path to get fall sports right'
As some college athletic conferences postpone fall sports and others forge ahead, Dr. Brian Hainline, senior vice president and chief medical officer at the NCAA (National Collegiate Athletic Association), warned Thursday, "It's a very narrow path to get fall sports right."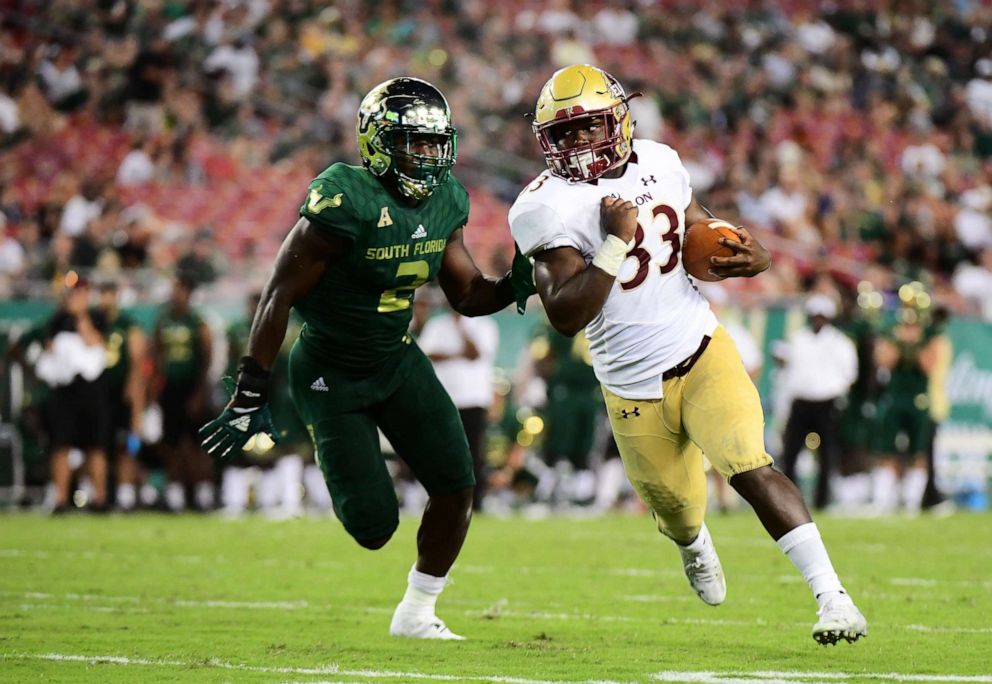 "In April, we were envisioning that there would be a continued downward trajectory of COVID-19 new infections and deaths, that there would be a national surveillance system national testing, and national contact tracing that would allow us to really navigate this pandemic into re-socializing both in sport and then the rest of society," he said during a media briefing hosted by the Infectious Diseases Society of America on the impact of COVID-19 on college athletics.
"That hasn't happened, and it's made it very challenging to make decisions as we approach fall sport," Hainline said.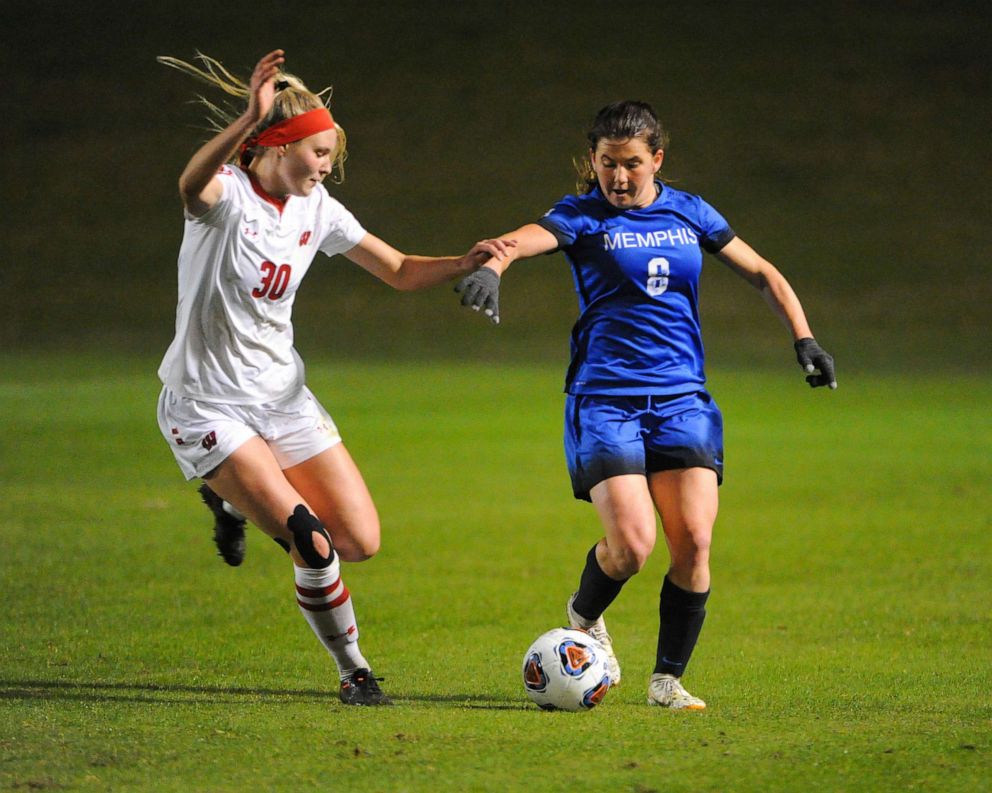 Dr. Carlos del Rio, a professor of medicine and global health at Emory University and a member of the NCAA's COVID-19 advisory panel, recommended "that we hold off and we control this virus."
"My advice to organizations that I've talked to is: if you cannot do it safely, you shouldn't do it," del Rio said at Thursday's briefing.
The U.S. has "a quarter of the world's total number of cases," Del Rio stressed.
"I feel like the Titanic, and we have hit the iceberg, and we're trying to make decisions of what time we should have the band play," del Rio went on. "I think a lot of the discussions of whether we should have sports, [or] we shouldn't have sports, should really be focused on getting control of the pandemic."
The Pac-12, Big Ten and Big East conferences announced this week that they're postponing all fall sports.
The Big 12 announced Wednesday that it will move forward with fall sports this year and will give athletes in high-contact sports including football three COVID-19 tests per week.
The SEC is also moving forward. SEC Commissioner Greg Sankey said Tuesday, "We will continue to further refine our policies and protocols for a safe return to sports as we monitor developments around COVID-19."
9:15 a.m.: At least 561 inmates test positive at Florida prison
At Florida's Baker Correctional Institution, 561 inmates and 25 staff tested positive for the coronavirus as of Wednesday, reported Jacksonville's WJXT, citing the Florida Department of Corrections.
Another 294 inmate tests were pending.
One week ago, 20 inmates and 17 staff members had tested positive, WJXT reported.
All staff and inmates at Baker Correctional Institution were given face masks and everyone is required to wear one, a Department of Corrections spokesperson told WJXT.
Meals are now provided in cells and inmates' temperatures are checked daily, the Department of Corrections told WJXT.
7:45 a.m.: New Zealand reports 13 more locally-transmitted cases
New Zealand confirmed 13 new locally-transmitted cases of COVID-19 on Thursday.
Authorities said the new cases are all in Auckland, the country's most populous city, and are linked to the four people from the same family in Auckland who tested positive for the virus on Tuesday, breaking a 102-day streak without any locally-transmitted cases across New Zealand.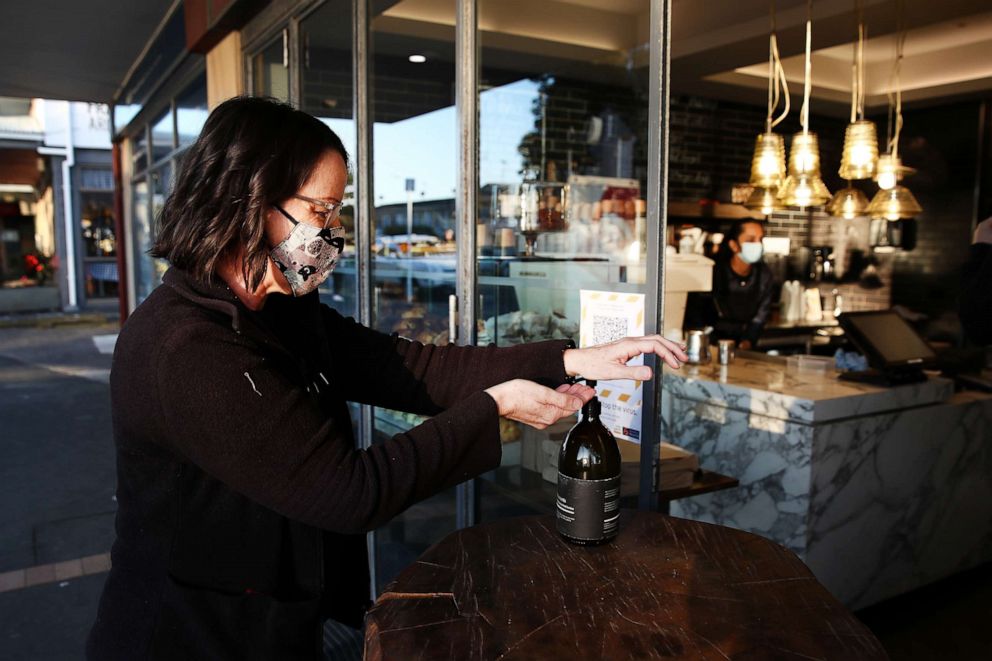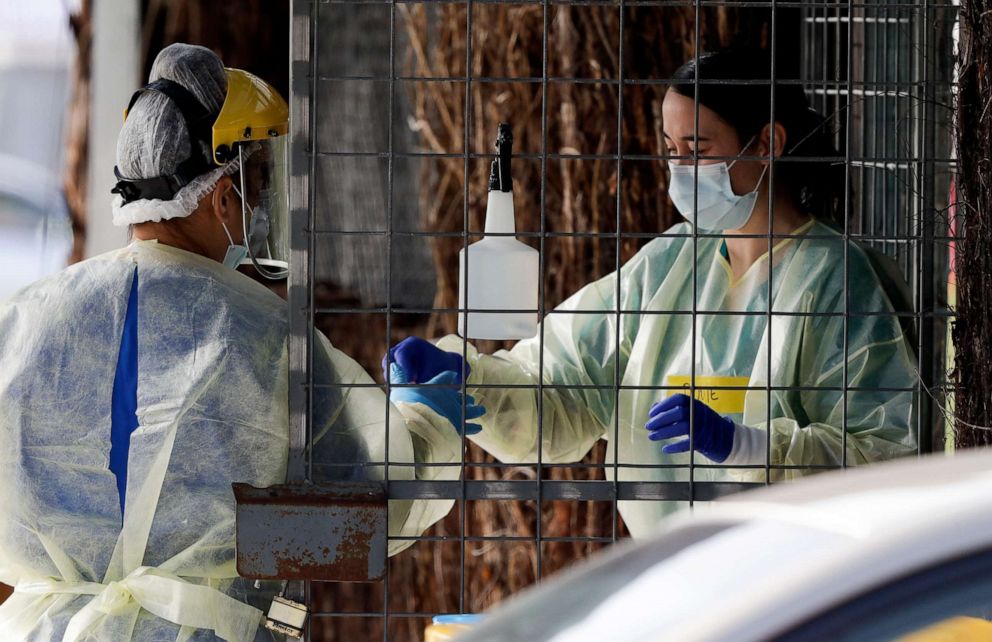 The fresh cluster of cases spreading within the community, which now totals 17, prompted New Zealand Prime Minister Jacinda Ardern to place Auckland under a three-day lockdown starting Wednesday and to reinstate some restrictions for the rest of the country.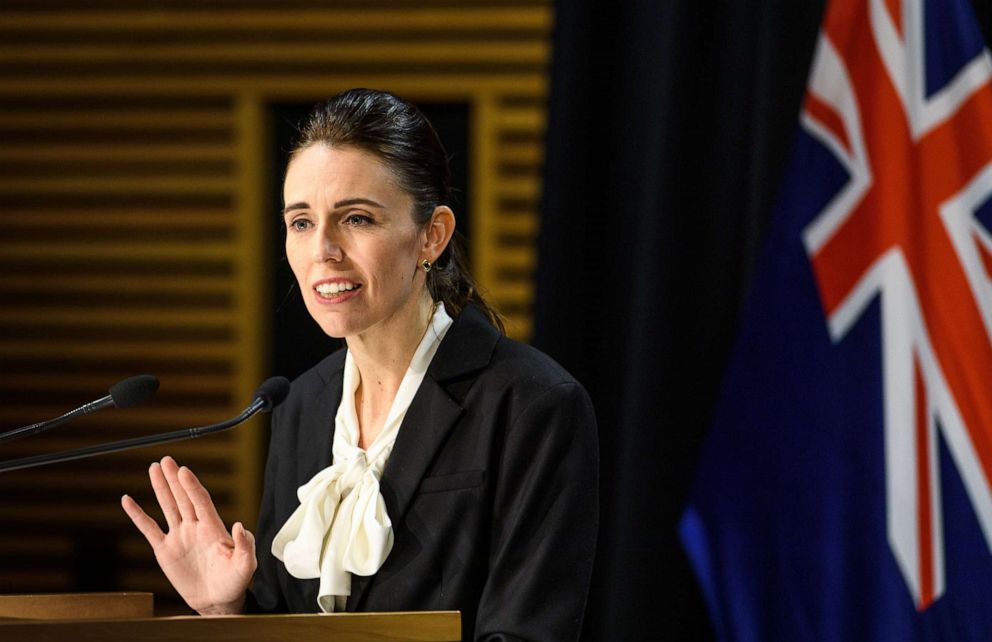 "We are now treating these cases as a cluster -- and what we know about clusters is that they grow," New Zealand's ministry of health said in a press release Thursday. "What is important is that we investigate these cases to their full extent, and that is exactly where people who are coming forward to be tested are helping us."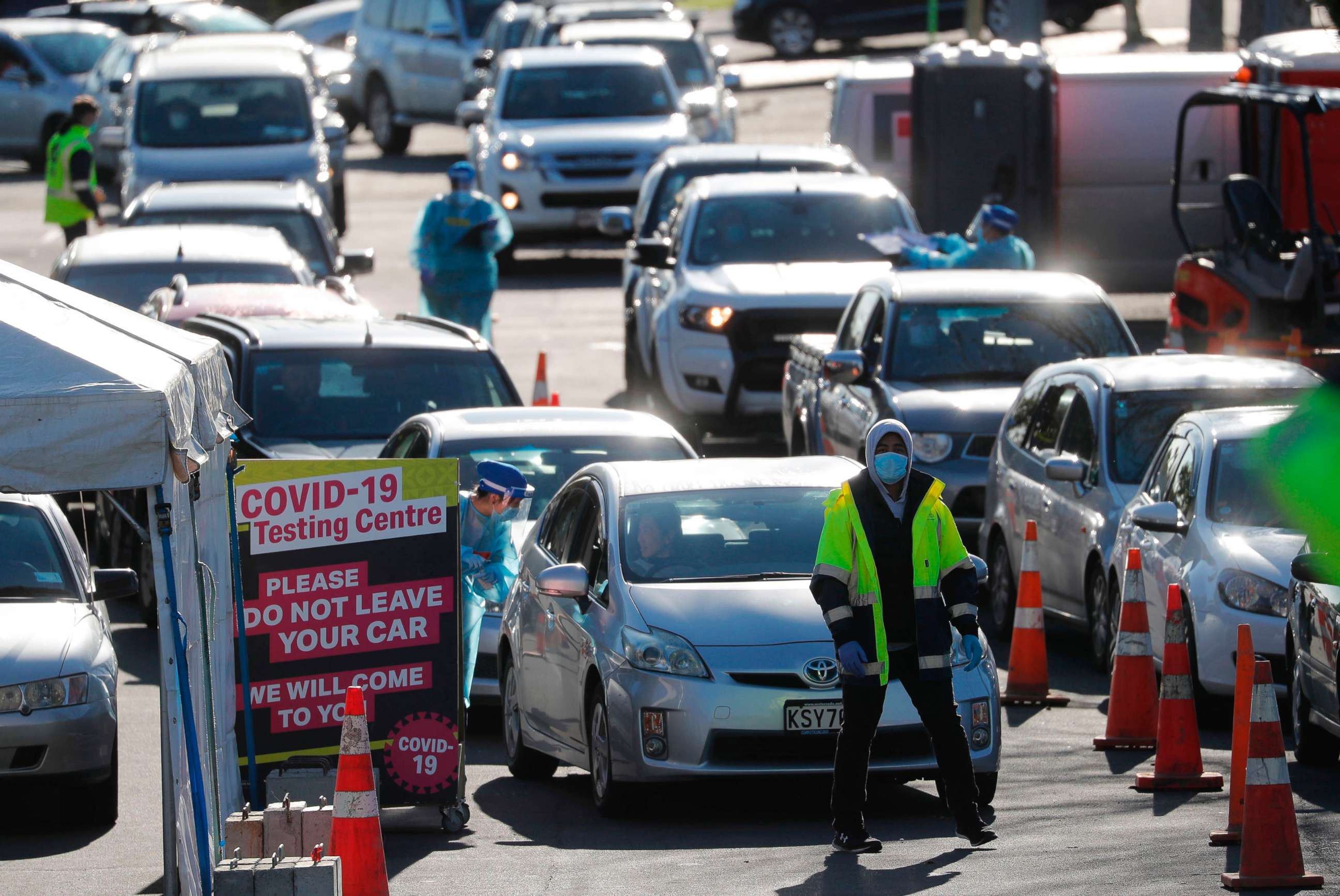 Since the start of the coronavirus pandemic, New Zealand has reported 1,239 confirmed cases of COVID-19 with 22 deaths. Thirty-six of those cases remain active, including the 17 linked to the recent outbreak, according to the health ministry.
6:39 a.m.: India reports highest single-day spike in infections
India registered 66,999 new cases of COVID-19 in the last 24 hours, its highest single-day spike in infections yet.
The country also recorded an additional 942 coronavirus-related fatalities, according to the Indian Ministry of Health and Family Welfare.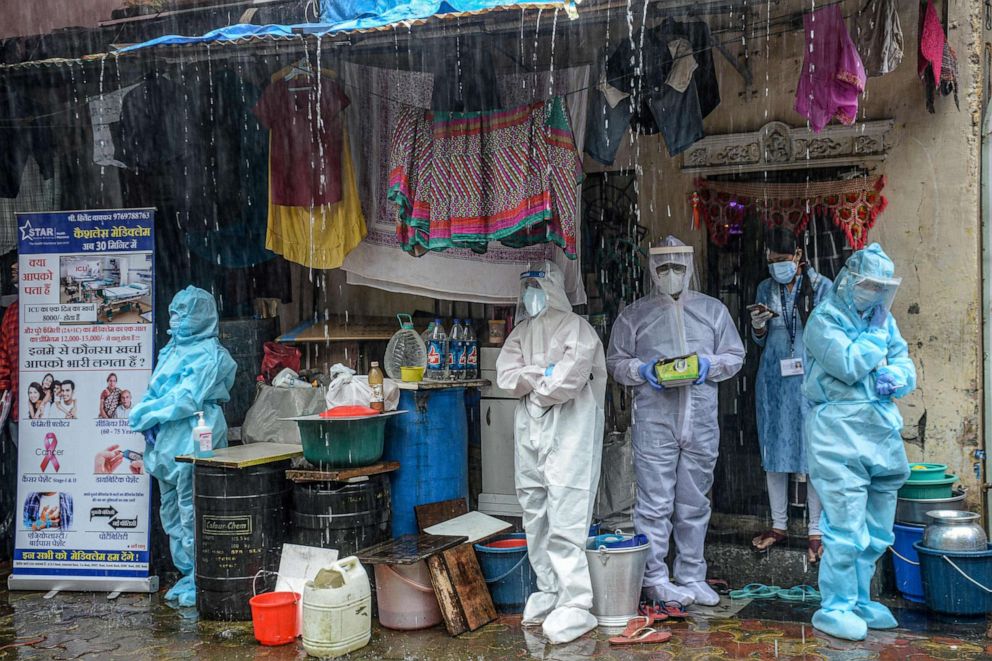 The nationwide total now stands at just under 2.4 million confirmed cases with at least 47,033 deaths. More than 653,000 of those cases remain active, after 1.6 million patients have recovered.
India has the third-highest number of diagnosed cases in the world, after the United States and Brazil.
What to know about coronavirus:
5:12 a.m.: Newborn baby among Minnesota children recently hospitalized
A newborn baby is among the children recently hospitalized with COVID-19 in Minnesota, according to a report by Saint Paul ABC affiliate KSTP.
Jenni Gibbens said her son, Harrison, was just 25 days old when he tested positive for COVID-19 and was hospitalized in July, making him one of Minnesota's youngest coronavirus patients.
"I was in absolute shock," Gibbens told KSTP. "Any time when it's your child, it's just heartbreaking."
Gibbens' entire family ended up contracting the virus, with her husband being the first to show symptoms in early July. Her 4-year-old son Deacon, who also tested positive, was asymptomatic, she said.
Baby Harrison spent three days at Children's Minnesota hospital, where staff monitored his fever, oxygen levels and heart function.
"At 27 days old, he is officially taking the title of a COVID survivor, which seems unreal," Gibbens told KSTP.
To date, more than 9,000 Minnesota residents under the age of 20 have tested positive for COVID019, including more than 1,400 children younger than 6, according to KSTP.
Patsy Stinchfield, a pediatric nurse practitioner and the senior director of infection prevention and control at Children's Minnesota, said 72 children have been admitted to the hospital with COVID-19, with around 10 needing to be put on ventilators.
"Most of the kids that are coming in are in for support, IV fluids, observation, just making sure they're not going to get worse," she told KSTP. "We are seeing a very wide variety of symptoms."
4:48 a.m.: Italy orders COVID-19 tests for travelers from 4 nations
Italy has ruled that people traveling to the country from Croatia, Greece, Malta and Spain must be tested for COVID-19 on arrival.
Italian Health Minister Roberto Speranza announced Wednesday evening that he had signed the new order, adding that anyone traveling from or through Colombia would be barred from entering Italy.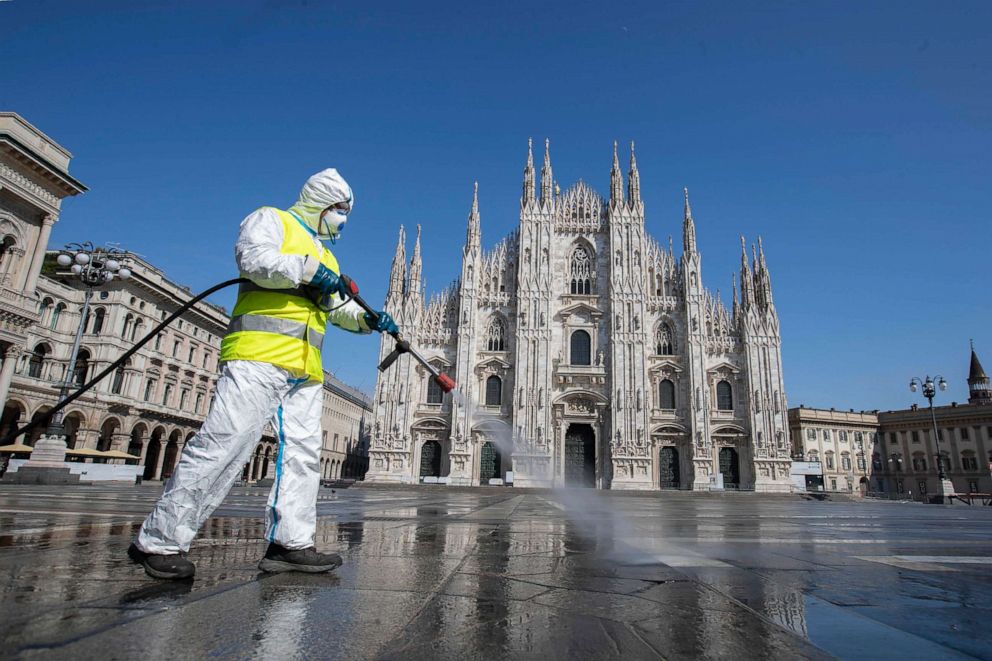 "We must continue along the line of prudence to defend the results achieved in recent months with everyone's sacrifice," Speranza wrote in a Facebook post.
Italy, once the epicenter of the coronavirus pandemic in Europe, has so far reported more than 251,000 diagnosed cases of COVID-19 with over 35,000 deaths. The country has largely contained the spread of the virus in recent months, but now there are fears of a possible resurgence of infections. Italy registered another rise in the number of new infections Wednesday, with 481 cases identified in the past 24 hours -- up from 412 on Tuesday, according to data released by the Civil Protection Agency.
3:50 a.m.: US records nearly 56,000 new cases, over 1,500 additional deaths
There were 55,910 new cases of COVID-19 identified in the United States on Wednesday, according to a count kept by Johns Hopkins University.
An additional 1,504 coronavirus-related deaths were also reported -- a jump of more than 400 from the previous day.
It's the first time in four days that the nation has recorded over 50,000 new cases. But Wednesday's caseload is still well below the record set on July 16, when more than 77,000 new cases were identified in a 24-hour reporting period.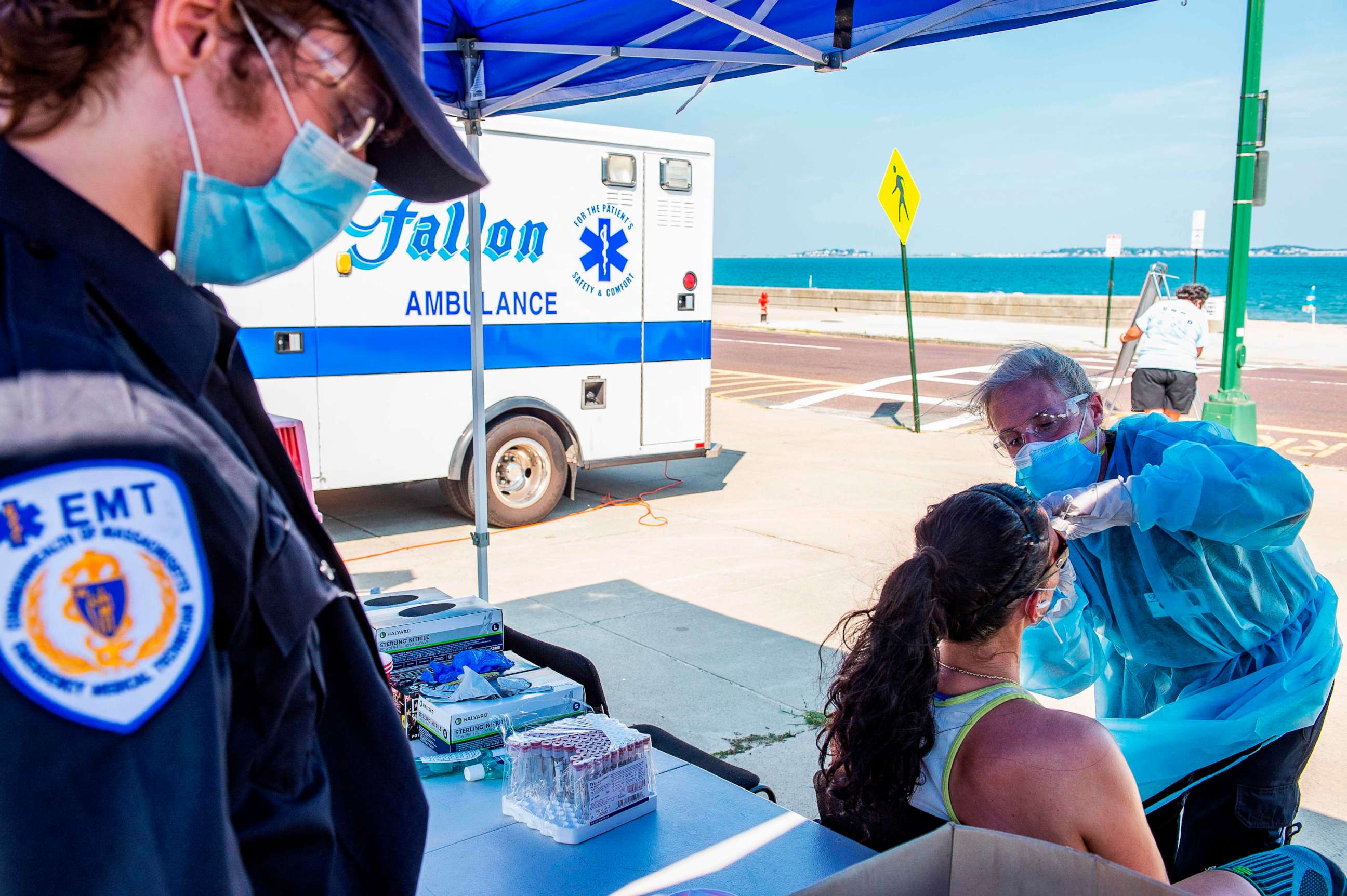 A total of 5,197,377 people in the U.S. have been diagnosed with COVID-19 since the pandemic began, and at least 166,027 of them have died, according to Johns Hopkins. The cases include people from all 50 U.S. states, Washington, D.C. and other U.S. territories as well as repatriated citizens.
By May 20, all U.S. states had begun lifting stay-at-home orders and other restrictions put in place to curb the spread of the novel coronavirus. The day-to-day increase in the country's cases then hovered around 20,000 for a couple of weeks before shooting back up and crossing 70,000 for the first time in mid-July.
Many states have seen a rise in infections in recent weeks, with some -- including Arizona, California and Florida -- reporting daily records. However, the nationwide number of new cases and deaths in the last week have both decreased in week-over-week comparisons, according to an internal memo from the Federal Emergency Management Agency obtained by ABC News Wednesday night.
ABC News' Stephanie Ebbs, Josh Margolin, Arielle Mitropoulos, Molly Nagle, Phoebe Natanson, Lataya Rothmiller and Scott Withers contributed to this report.