Ebola Scare Sends Caribbean Cruise Ship Back Home
Passenger fears ship has become a "floating petri dish."
October 17, 2014, 3:40 PM
— -- The presence of a woman who helped care for an Ebola patient who died has left a Caribbean cruise ship unable to dock at foreign tourist ports and is now heading back to Texas.
One passenger said the announcement of the woman's presence has created "utter panic" on the Carnival Magic cruise ship, while others remained outwardly unfazed, sunbathing by the outdoor pool.
"People are scared," passenger Jon Malone told ABC News as the ship was waiting miles off shore from Cozumel, Mexico. "I've seen people crying."
The chaos started this morning when there was an announcement on the ship's intercom saying "that someone who worked in the lab who handled the person in Dallas's blood was on the ship," Jon's brother and fellow passenger Jeremy Malone told ABC. The cruise line said the woman is in isolation on board the ship.
"You're using the same buffet line as someone else, the same waiters, the folks that clean the state rooms. If someone was cleaning their state room and cleaned yours right after, the exposure that you have there to elevators..." he said. "It's very tight quarters and a lot of interaction. It's really difficult to control any type of virus that's on a cruise ship. It's like a floating petri dish. It spreads very rapidly."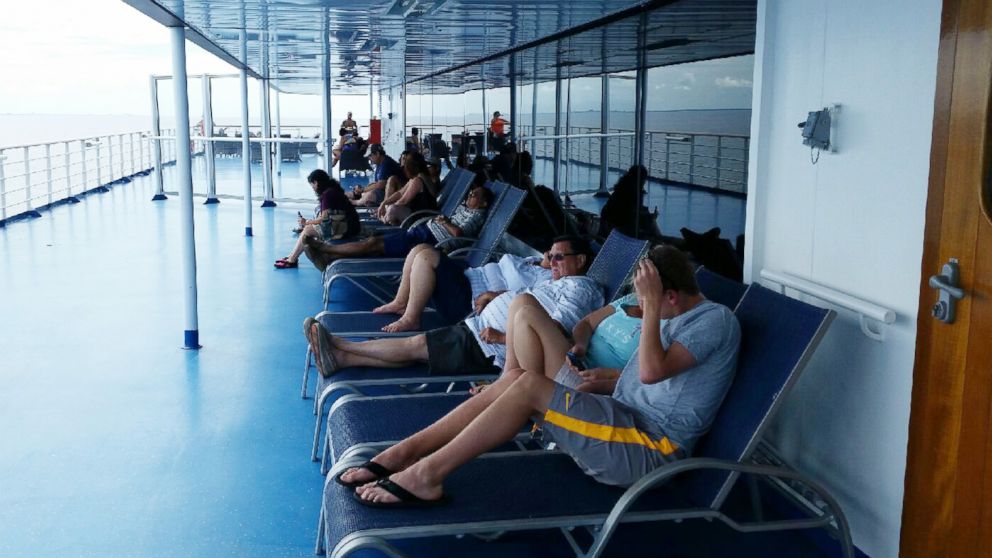 Though the cruise line has not released the name of the passenger or her location, the Malones fear that her room may be on their floor because when Jeremy walked outside his room this morning, he saw a group of 30 to 40 workers gathered with buckets of what looked like cleaning chemicals.
"Some of them had masks on," Jon Malone said.
"They had a pink liquid in clear spray bottles and they had little wagons that had grey containers - like mop buckets - filled with chemicals," he said. "They're cleaning elevators. I've seen people with pink liquid cleaning the bar area and the handrails."
The workers wouldn't answer questions about what room or floor the hospital employee was staying on, but Jeremy said that he fears that she was on the 11th floor because the workers "kind of looked at each other and smiled. They didn't know what to say."
The first signs of trouble emerged Thursday night when they did not leave Belize at 6 p.m. as intended to make their way to Cozumel, Mexico.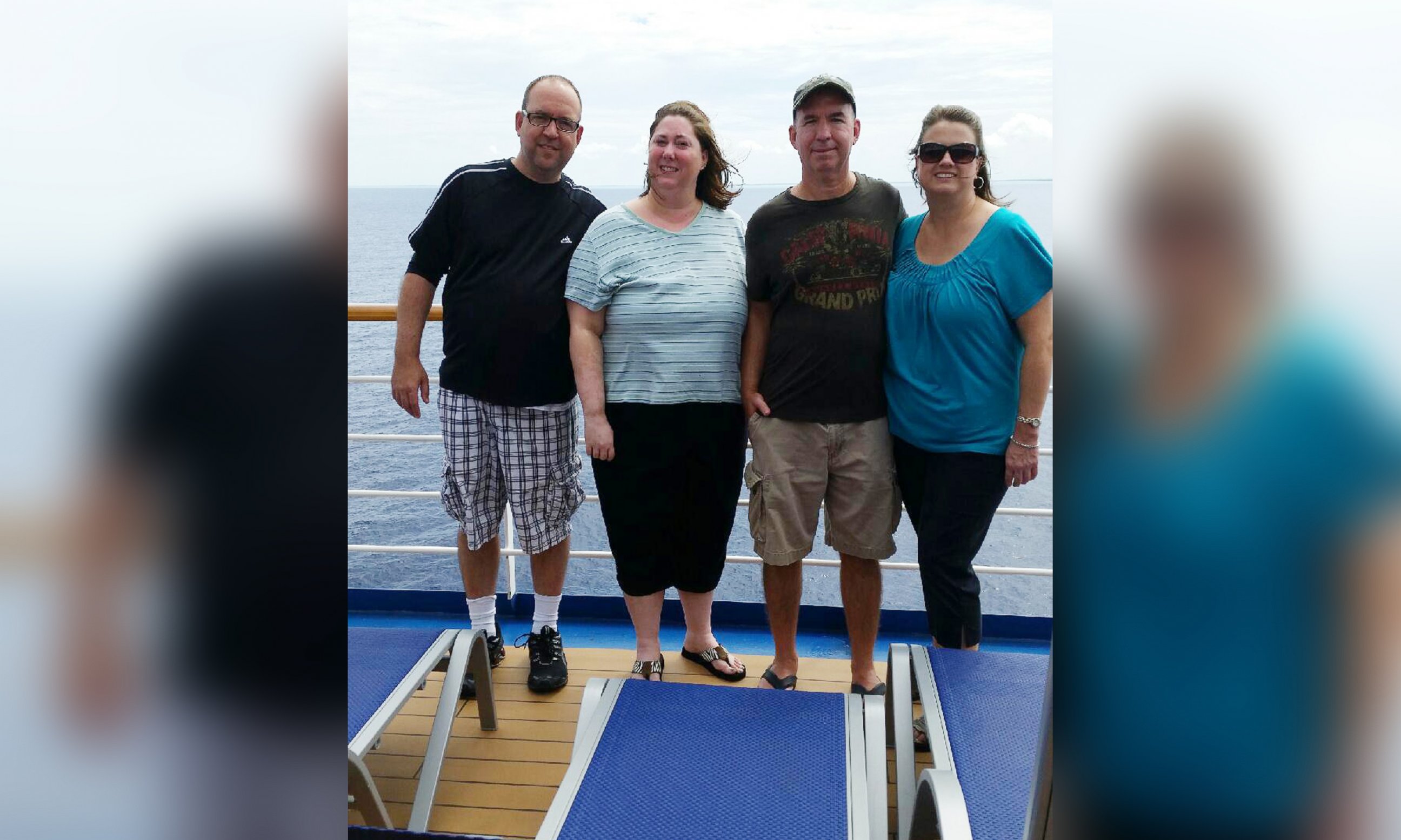 "The ship wasn't going anywhere. We were parked maybe 10 miles from the shore, so that was unusual," Jeremy Malone said. "Several hours go by and we still haven't moved and they hadn't made any announcements or anything."
The first word they received came while attending a comedy show on board when an employee indicated that a passenger was ill and needed to be taken off the ship, but made no mention of Ebola.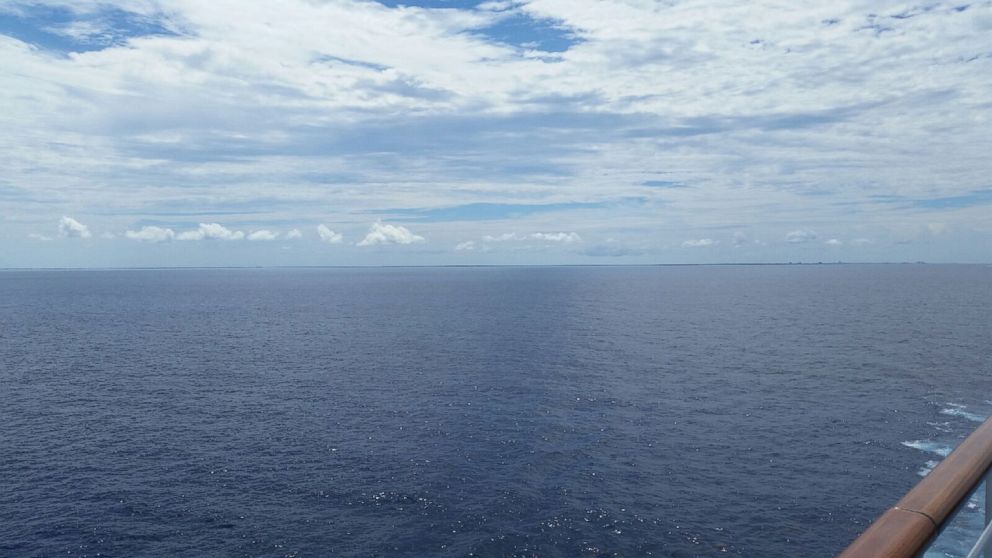 Carnival administrators were notified by the Centers for Disease Control and Prevention about the passenger's connection to the Dallas hospital on Wednesday evening and they tried unsuccessfully to get her and her travel companion flown home from Belize on Thursday.
Secretary of State John Kerry even weighed in, personally calling the Belizean Prime Minister Dean Barrow asking him to allow the passenger to be evacuated through the port, but was rebuffed. Kerry then suggested that an American helicopter could land on the cruise ship and transfer the passenger to an American medevac plane at a Belize airport, but that plan was also rejected.
"My decision had been made. The window of opportunity if it had ever existed had slammed shut," Barrow told Kerry, according to two Belizean government officials.
Carnival released a statement today confirming the presence of a lab supervisor from Texas Health Presbyterian Hospital on board the ship, but said that the Centers for Disease Control and Prevention deemed the woman "low risk."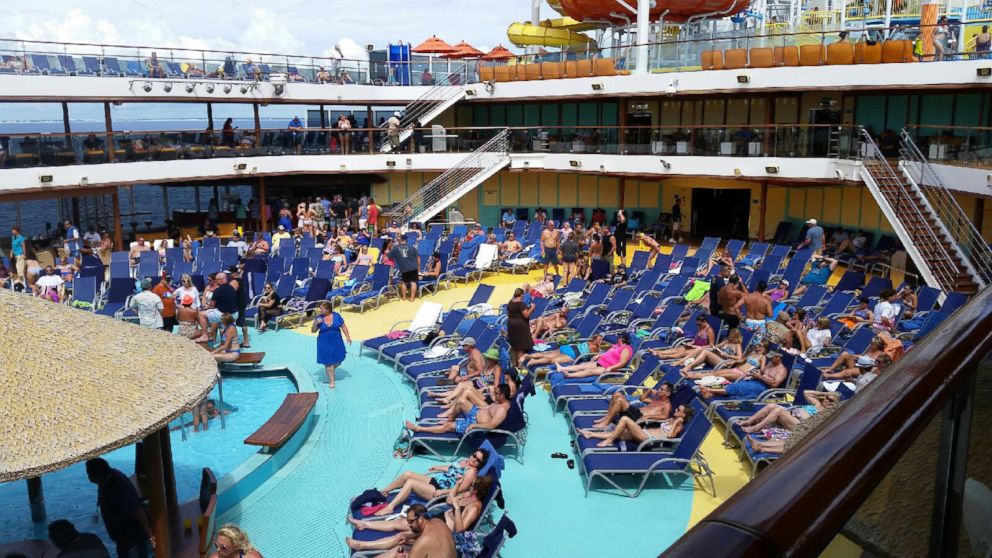 "At no point in time has the individual exhibited any symptoms or signs of infection and it has been 19 days since she was in the lab with the testing samples," the statement said. The incubation period for Ebola is believed to be two to 21 days.
Carnival has confirmed that the ship did not receive clearance to dock in Mexico and the ship is now headed back to Galveston, Texas. They will arrive in Galveston by their originally scheduled return time on Sunday morning.
"We greatly regret that this situation, which was completely beyond our control, precluded the ship from making its scheduled visit to Cozumel and the resulting disappointment it has caused our guests," the company said in a statement.
The said that guests are being given a $200 credit to spend on the ship during their remaining two days on board, and will be given a 50 percent discount on a future cruise.