Late Reporter's Story Saves Woman With Brain Aneurysm
Lisa Colagrossi died in 2015 of an undiagnosed brain aneurysm.
— -- When Lisa Colagrossi, a reporter for WABC-TV in New York City, died last year of an undiagnosed brain aneurysm, her husband, Todd Crawford, vowed to turn his family's loss into something that could save other lives.
Crawford founded The Lisa Colagrossi Foundation, dedicated to teaching the signs and symptoms of brain aneurysms. Crawford said his wife, who left behind two young sons, did not know that her struggle with a terrible headache was a top symptom for the medical emergency that would take her life.
"I said, 'Don't you think we should get those checked?'" Crawford recalled in an interview that aired today on "Good Morning America." "She said, 'I don't have time. I'll take an aspirin and power through it.'"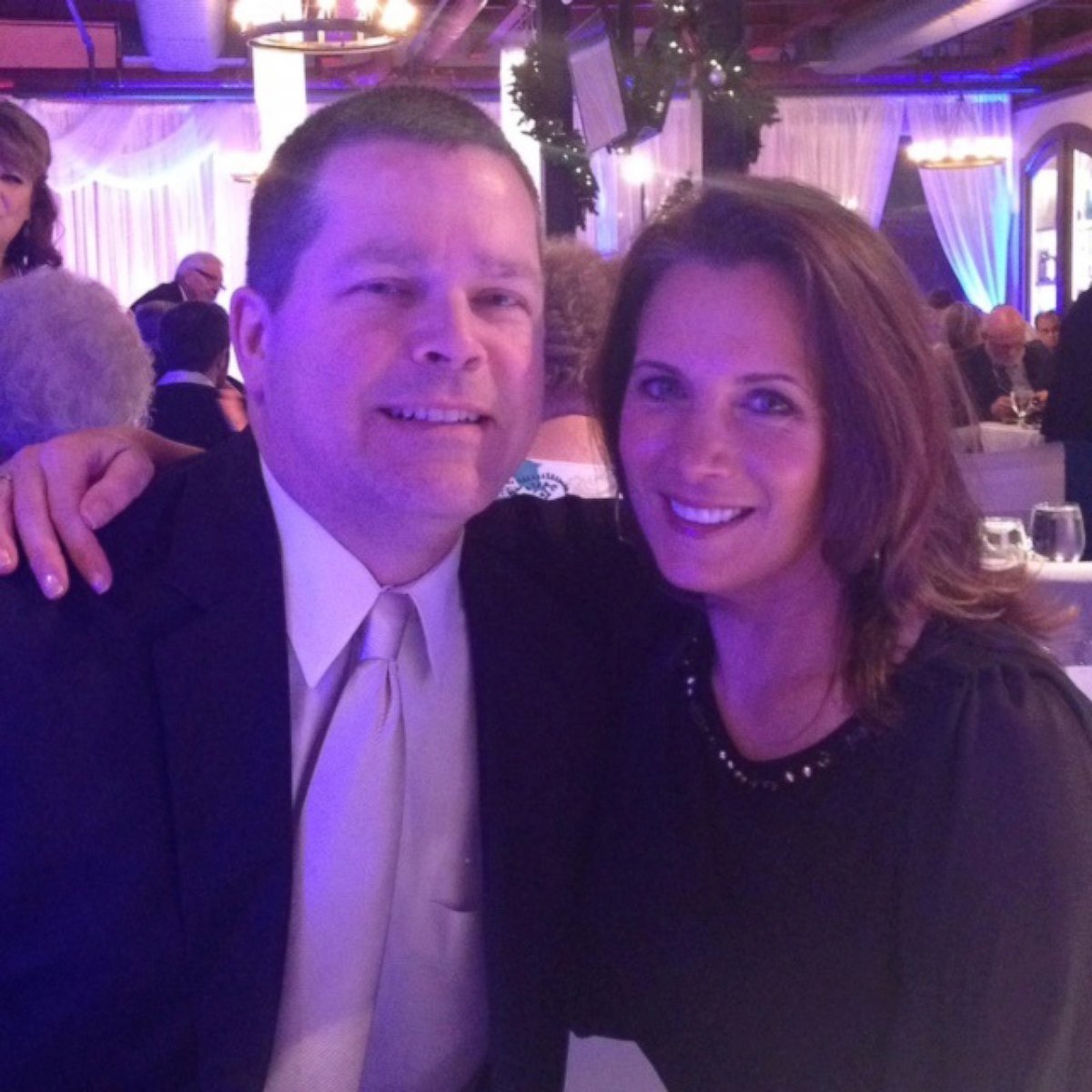 Colagrossi had just finished an assignment in New York City on March 19, 2015, when she collapsed and was rushed to a hospital.
"I got a call from one of the top neurosurgeons in the world from New York City saying that they had my wife and they weren't sure why," Crawford recalled.
Colagrossi passed away on March 20, 2015, at age 49 after the brain aneurysm led to a massive brain hemorrhage.
Crawford has retold his wife's story in hopes that others will seek medical help should they experience symptoms of a brain aneurysm.
Kris Sorensen, 52, decided to seek treatment for a sudden headache after receiving a call from her sister Angela, who had heard Crawford speak on a radio broadcast.
"That afternoon I just went into the emergency room I told them what was going on and nine hours later I went home with this [brain aneurysm] diagnosis," Sorensen, of San Diego, told ABC News.
Sorensen and Crawford met for the first time last week in New York City, where the inaugural gala for The Lisa Colagrossi Foundation was held on Sept. 29.
"It's really a credit to my loving and beautiful wife that Angela heard my story and that Kris can be counted as a survivor and is here today," Crawford said.